Featured Designer FWP – Melissa Bennett
Happy Thanksgiving to our friends in the U.S.! It's a little bit early in the week for this, but we wanted you to have access to a brand new Featured Designer freebie as part of our Black Friday promotions, so I'm thrilled to introduce Melissa Bennett as the latest designer to shine in the spotlight!
As you know, we just kicked off a brand new theme for our Featured Designer freebies, and this year, our designers are going to compile a mix tape for us! If you know anything about Melissa, you know how much she loves holiday kits, so it's only natural that she choose a fun and festive Christmas carol for our mix tape with her offering, Santa Baby! Take a look . . .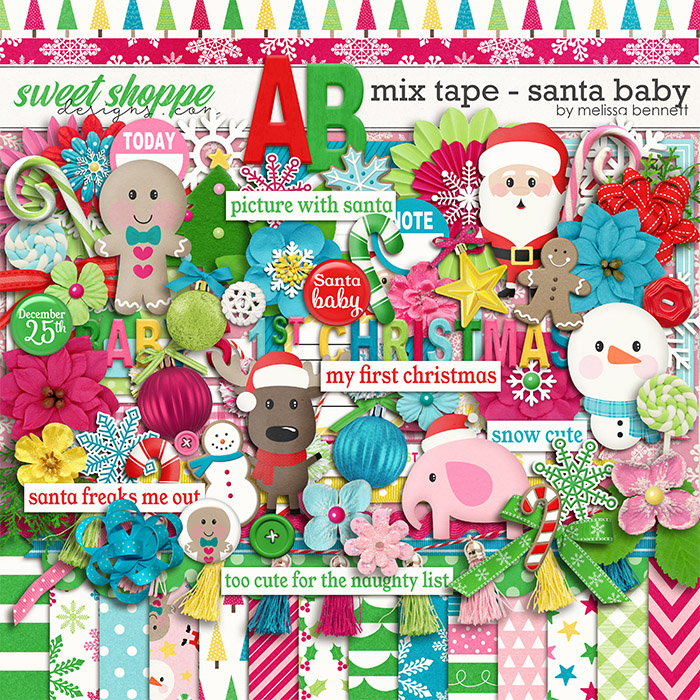 We asked Melissa a few questions about her adorable kit and the process she went through to create it. Here's what she had to say:
What song did you choose as your inspiration? Why does it speak to or inspire you?
I chose Santa Baby after asking for suggestions from Sweet Shoppe Staff. I knew I wanted to do a Christmas themed kit. As soon as Santa Baby was suggested I knew that was it. I knew it was the perfect inspiration for a baby's first Christmas kit.
How did you decide what direction to take your kit after choosing the song for our mix-tape?
Since I wanted it for a baby's first Christmas, I wanted fun bright colors. I wanted to try and help scrappers preserve those memories of their little ones first holiday season but making versatile enough for other Christmas pages.
We also asked Melissa a few more questions about herself, her love for this hobby of ours, and some of her favorite layouts or products:
What kit are you most proud of creating in the last year?
Caribbean Cruise was a kit I have wanted to create for quite some time. I LOVE to cruise and used the places I have been as inspiration for this kit. I spent a lot of time drawing the illustrations and am happy with how the whole kit came together.
Do you have any plans for kits or collections coming in the future? Get us excited about what's on the horizon for you!
While getting ready for my featured designer kit, I had an idea for a whole collection. Of course they will be Christmas kits and the Collection name will be North Pole. There will be fun and unique themes to go with this collection.
When you aren't designing digital treats, what do you spend most of your time doing?
I have jumped back into crafting. I have been addicted to watching Youtube videos on Dollar Store Crafts and I have learned how to make glitter tumblers. I currently have acquired quite a bit of glitter but have yet to make any more tumblers. But they sure a pretty to look at.
Do you have a design soulmate? Someone you can always count on to bring out the best in you as a designer? Who is it and why are you so proud of what the two of you have created together?
Ru of Studio Basic Designs. Her style is so different from mine and I look up to her for artsy kits. When I work with Ru, I push myself to experiment and try new things and I always love what we come up. She is also one of the sweetest people I know and it is always so much fun to work with her.
Show us the last layout you scrapped!

The Babes created some amazing layouts with Santa Baby, and as always, we love seeing how each member of our talented team brings their own style each and every page they create! They are brilliant at showing off the versatility of each product in the Shoppe, and we hope their layouts inspire you…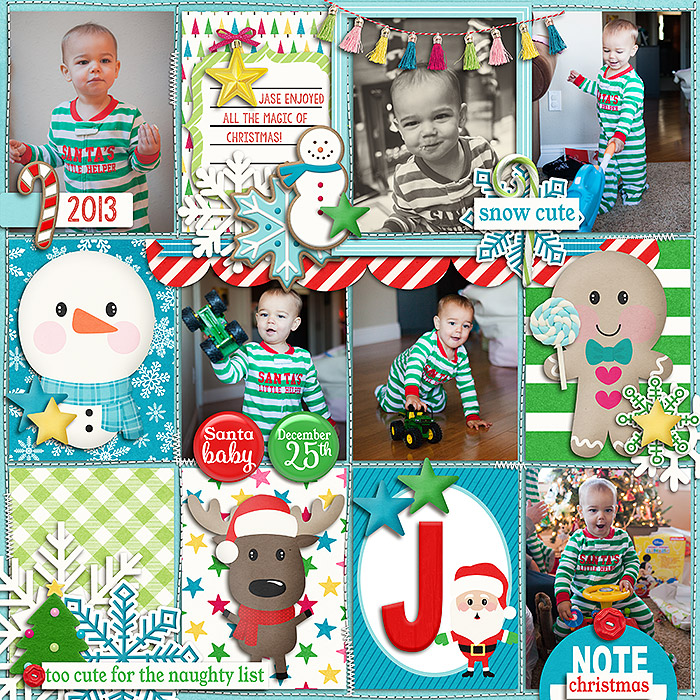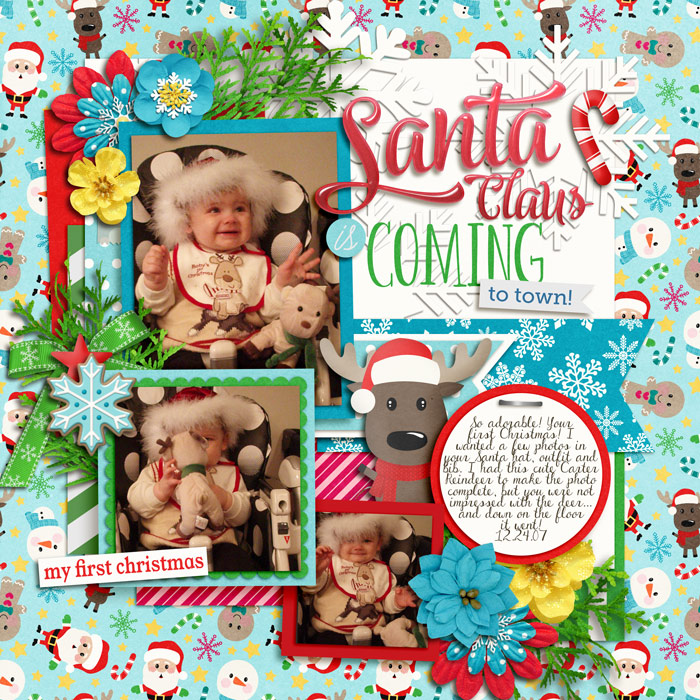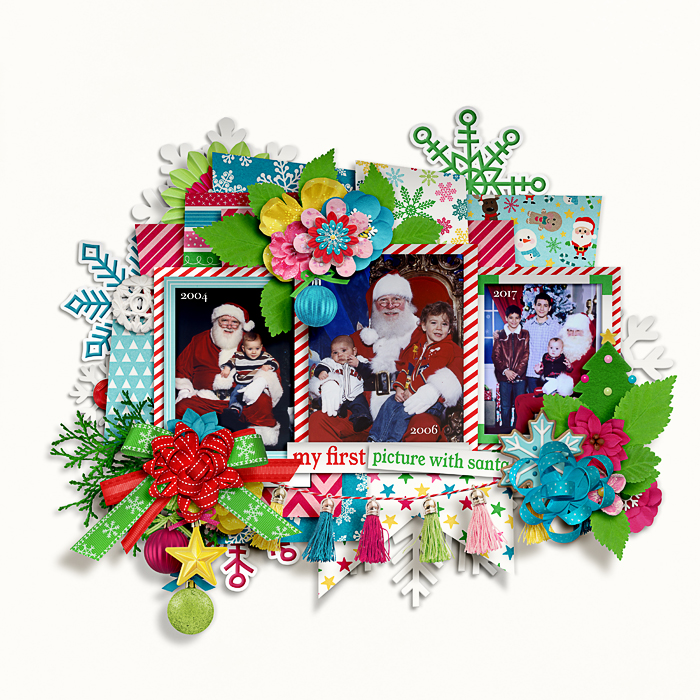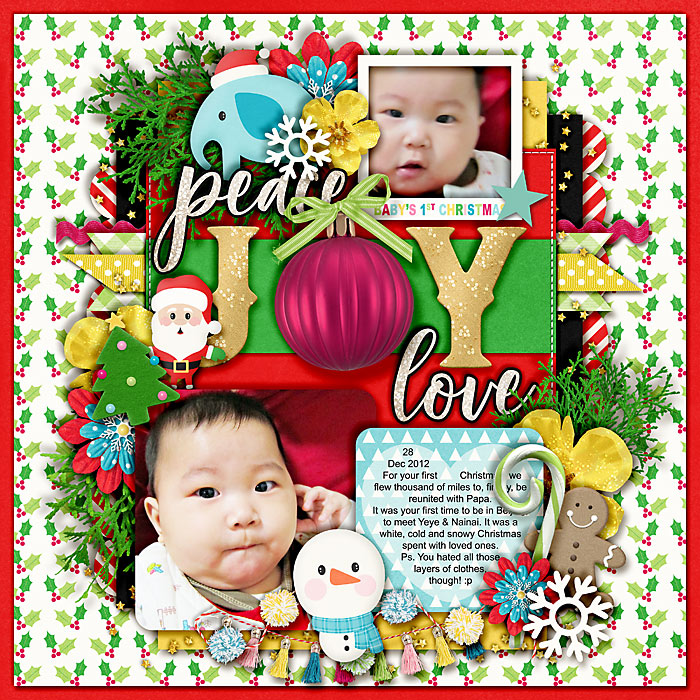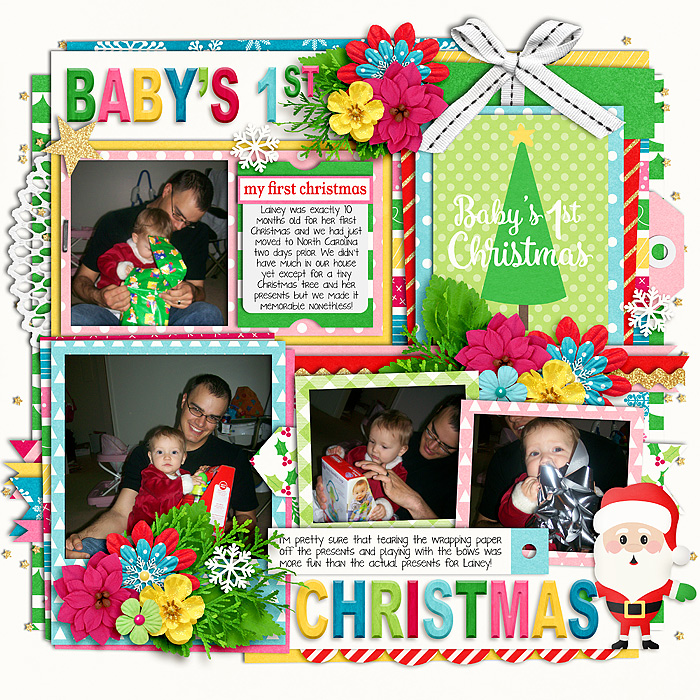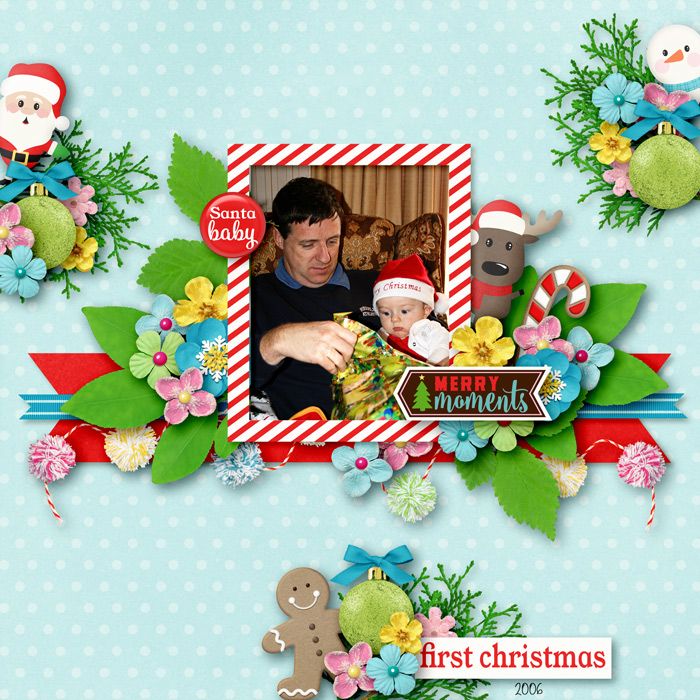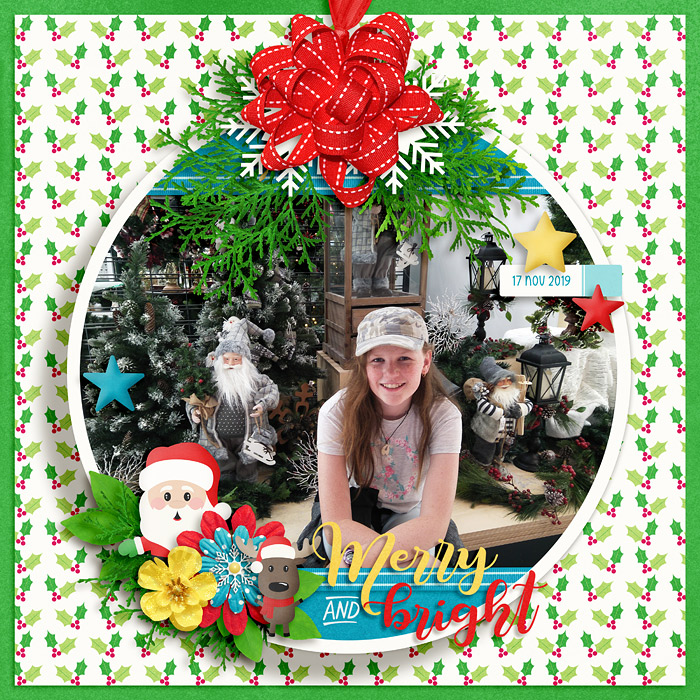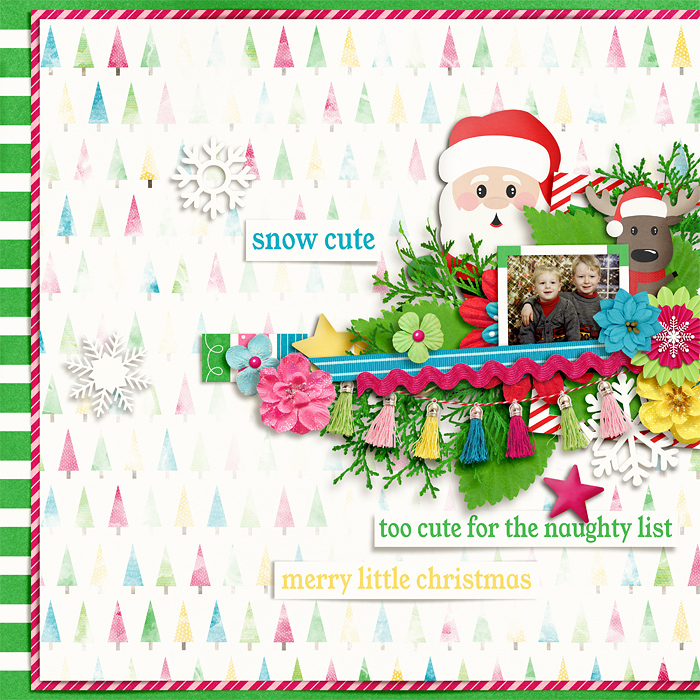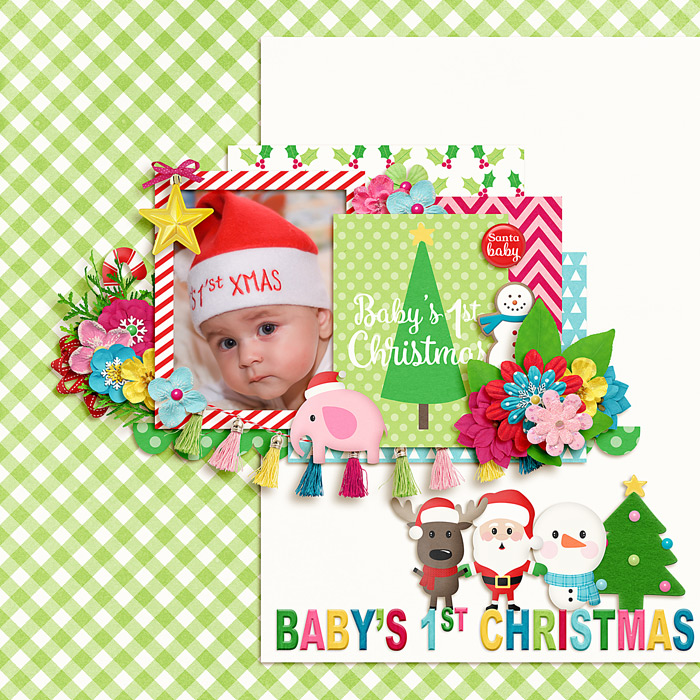 With that, go fill up your shopping cart with $10, and
Santa Baby
will be automatically added for FREE! This special offer will only be available through Friday, December 13th when our new releases go live, so don't delay! And don't forget to come back next week when we have a little sneak peek into our fun, bi-weekly sale involving our amazing featured designers! Have a great weekend!