Thursday Treats – Passport Help 12/12
Have you started on your December Passport challenges yet? As always there are 18 challenges, 18 opportunities to tell stories and create pages for YOUR scrapbook albums. As expected, there are a few seasonal inspired challenges that might even get you in the holiday spirit (if you aren't already). Click on the image to be able to download your copy and get scrapping.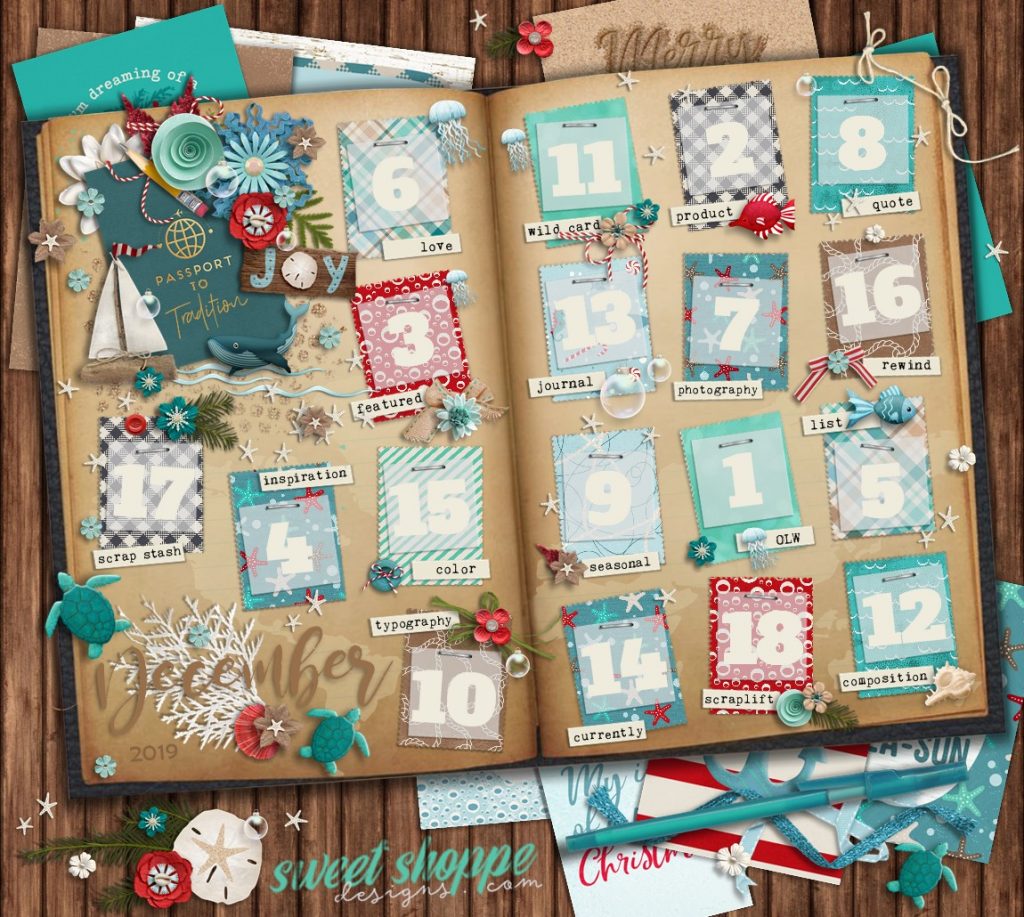 So I took a peek at the list of prompts for December and did a little looking in The Shoppe to see if I could find a few items that might help you get a few pages done. Let me show you:
Be sure to post your Passport pages in The Gallery for us all to appreciate!