Featured Designer FWP – Misty Cato
Happy Friday, friends! We've come to the end of another week. I hope you're all gearing up for a fun, productive, AND relaxing weekend.  Today I'm excited to introduce Misty Cato as our Featured Designer!
As you know, the current theme for our Featured Designer freebies this year is a Mix Tape. Each designer will create something inspired by one of their favorite songs, and at the end of the year, we will have an amazing mix tape compilation! Misty has created amazing template set for us, inspired by a song by the Temptations, I Got Sunshine. Take a look . . .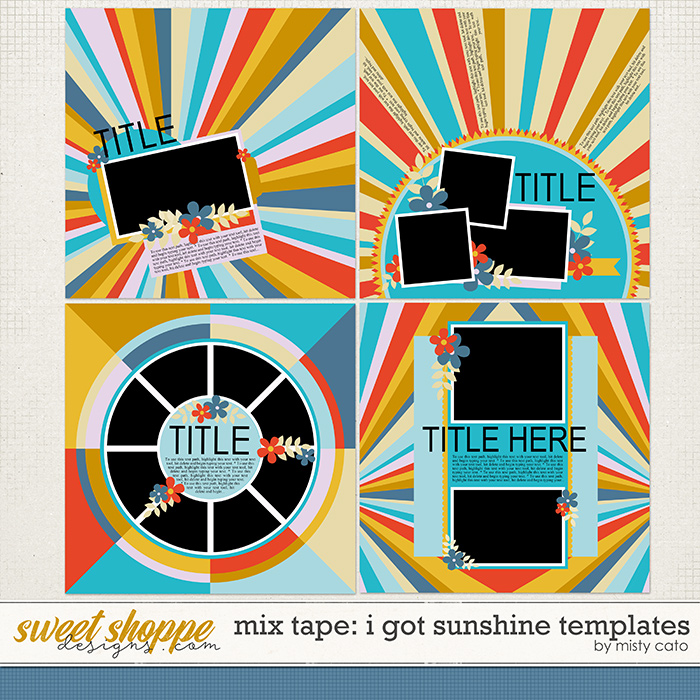 I think these templates are perfect for adding a little sunshine to our lives to help us get through these last few weeks of winter!
I asked Misty a few questions about this template set and the process she went through to create it. Here's what she had to say:
What song did you choose as your inspiration? Why does it speak to or inspire you?
The title of my template set, I Got Sunshine, is the opening line to My Girl by the Temptations. Sunshine is one of the many nicknames I have for my daughter, who inspires much of my work, so it all fits together nicely.
How did you decide what direction to take your kit after choosing the song for our mix-tape?
I originally made the template set to coordinate with my Good Vibes kit. The kit was inspired by my daughter's choice of Halloween costume. I didn't end up releasing the template set last October, thinking the sunbeam vibes might be more suitable for spring/summer scrapping. Turns out it worked perfectly for the Mix Tape series.
I also asked Misty a few more questions about herself, her love for this hobby of ours, and some of her favorite layouts or products:
What kit are you most proud of creating in the last year? Why?
Looking back Frosty Giggles ranks up there as one of my favorites. I sketched the penguins from scratch and love the way the green/blue alpha turned out. Overall, I think it capture the fun, frivolous nature that playing the snow can bring out in people.
What is the last book you read? Did you love, hate it or was it just meh?
The Light Between Oceans by M.L. Stedman. It's been on my to-read list forever. I thought it was a good read and got a bit lost imagining what it might be like to live the isolated life of a lighthouse keeper (I think I might have loved it). Some of the actions of characters drove me crazy, but I guess that is a sign that I was invested in the story.
Show us the last layout you scrapped!
It's been awhile since I scrapped. It looks like this one of my daughter and her friends getting ready for the start of school is my most recent.
The Babes created some amazing layouts with I've Got Sunshine, and as always, we love seeing how each member of our talented team brings their own style to each and every page they create! They are brilliant at showing off the versatility of each product in the Shoppe, and we hope their layouts inspire you. . . .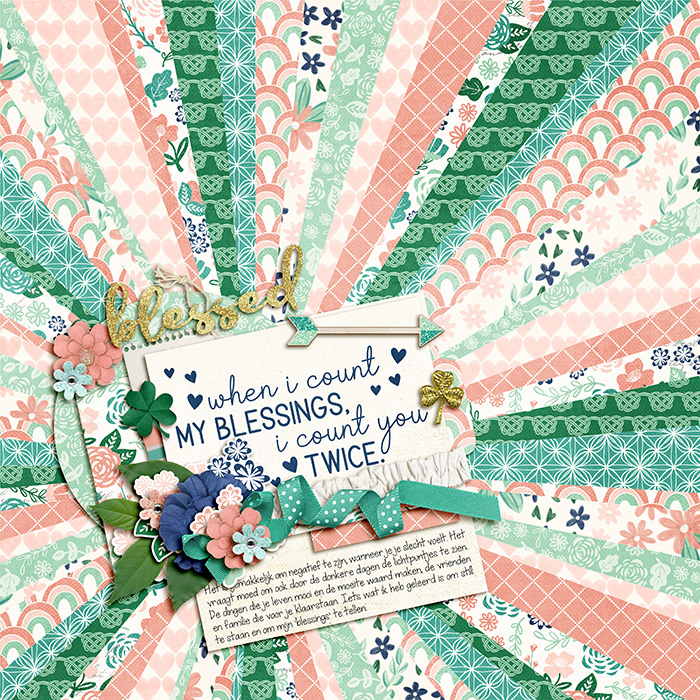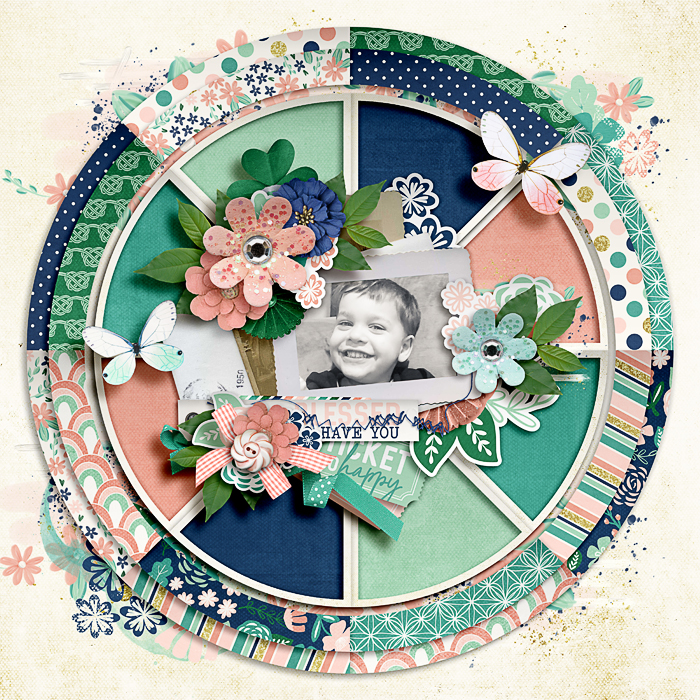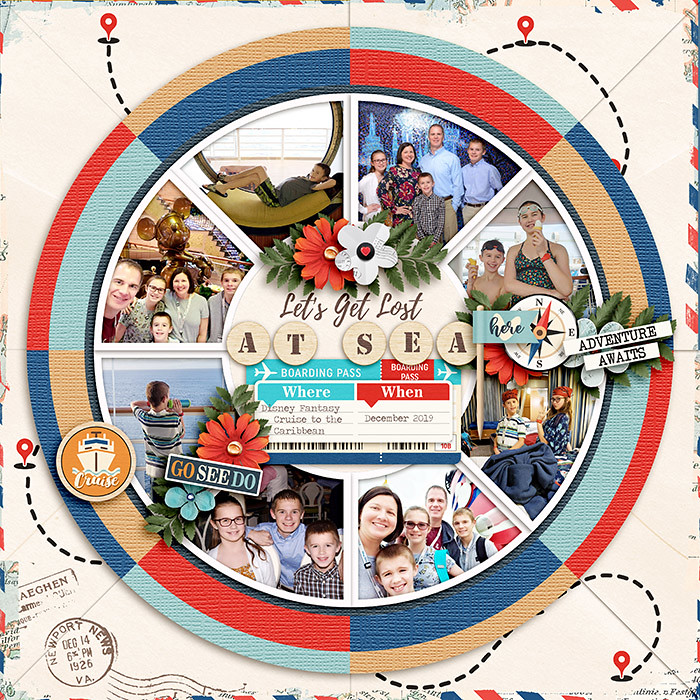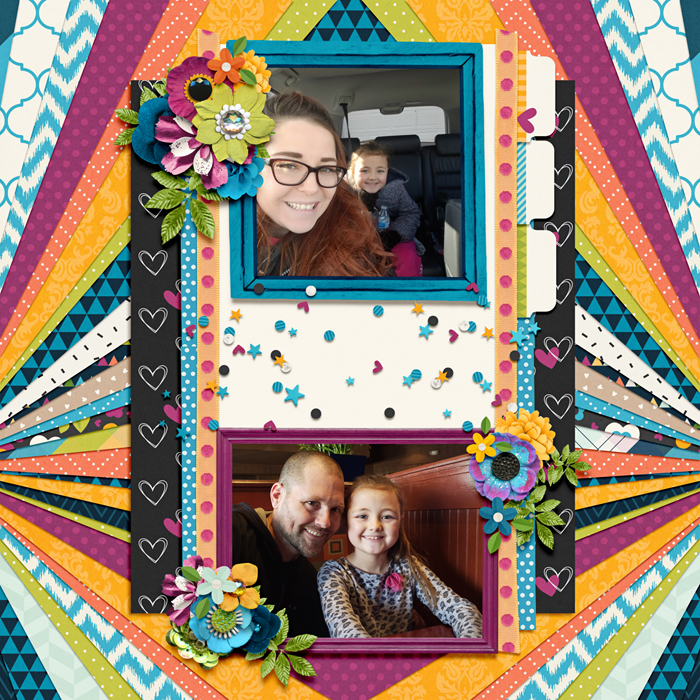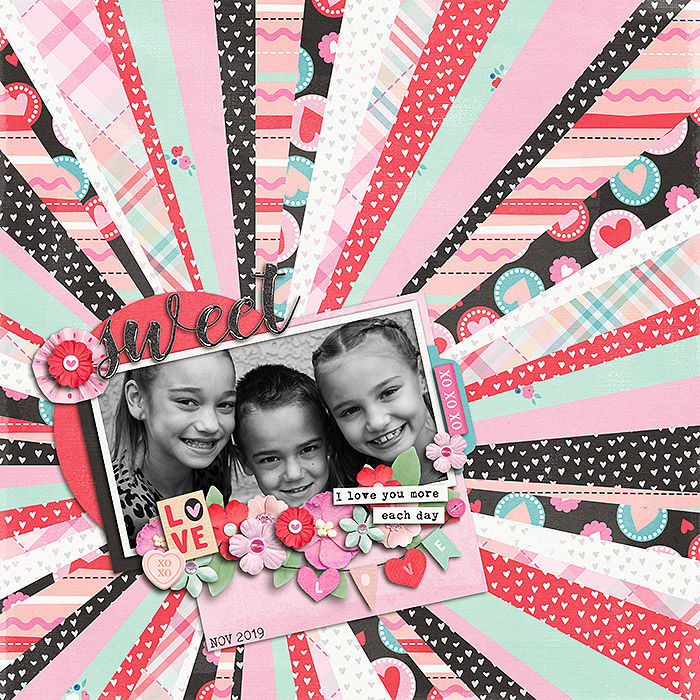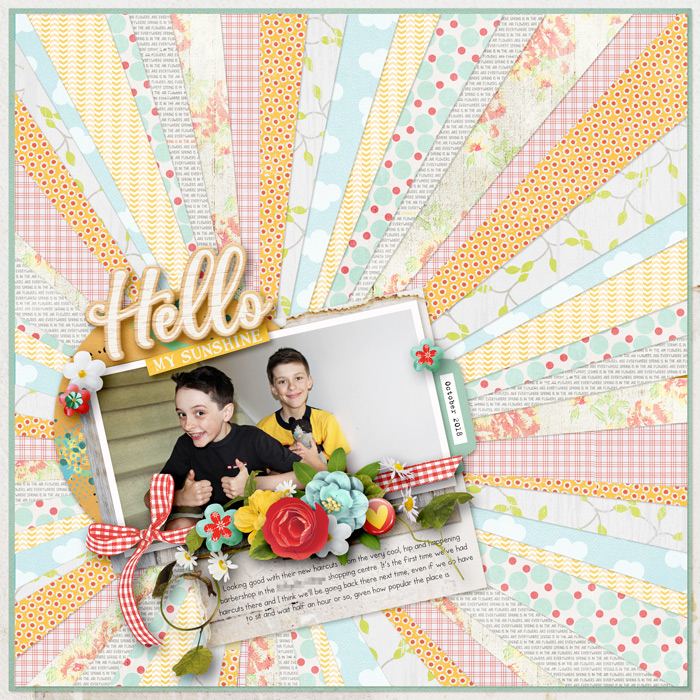 With that, go fill up your shopping cart with $10, I Got Sunshine will be automatically added for FREE! This special offer will only be available through Friday, March 6th when our new releases go live, so don't delay! And don't forget to come back next week when we have a little sneak peek into our fun, bi-weekly sale involving our amazing featured designers! Have a great weekend!