Featured Designer FWP – Blagovesta Gosheva
Happy Friday, friends! We've come to the end of another week. Things are so crazy in the world right now, I think we all need to take a second to just be grateful that we made it through one more week. Wherever you are in the world, I hope you and your loved ones are safe and healthy. We'll get through this!!!
Today I'm excited to introduce Blagovesta Gosheva as our Featured Designer!
As you know, the current theme for our Featured Designer freebies this year is a Mix Tape. Each designer will create something inspired by one of their favorite songs, and at the end of the year, we will have an amazing mix tape compilation! Blagovesta has created a beautiful kit for us, inspired by the title song from the sitcom, Friends—I'll Be There for You. Take a look . . .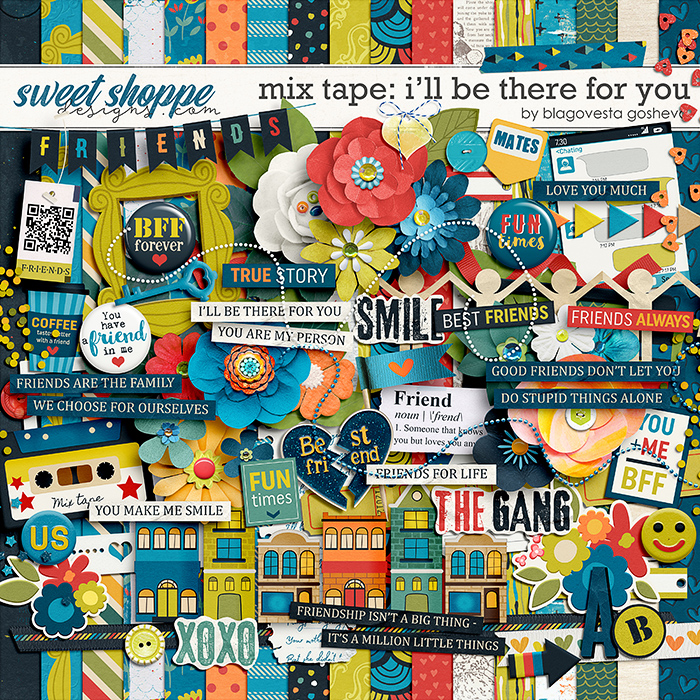 This is such a fun, happy kit focusing on friendship. Everything about it makes me smile.
I asked Blagovesta a few questions about this kit and the process she went through to create it. Here's what she had to say:
What song did you choose as your inspiration? Why does it speak to or inspire you?
It was an easy choice. I chose "I'll Be There for You" by the Rembrandts—the song from the much loved show Friends. I expected that it would be hard for me to choose a song, because most of my faves are hard to make a kit from, but it was actually easy. In these hard times, the support, the closeness, and the help of true friends is priceless and that is what inspired me to choose this song. Everyone knows it; there's hardly anyone who hasn't watched the show, and I'm sure everyone has a lot of pictures to scrap with this kit.
How did you decide what direction to take your kit after choosing the song for our mix-tape?
I didn't think about it too much. I just made a kit all about friendship. I tried to make it based on the song and the show, but versatile.
I also asked Blagovesta a few more questions about herself, her love for this hobby of ours, and some of her favorite layouts or products:
Create and share a playlist for us of music that gets you in the mood for being creative!
I won't make a playlist because it will be too long, but I always listen to music while I'm working. I have a lot of favorite groups and singers, but lately I most often listen to Linkin Park, Pink, and Sia.
What kit are you most proud of creating in the last year? Why?
Not exactly proud, but "Wet Nose Warm Heart" is one of my favorites because my daughter asked me to make it, and she chose the breeds and most of the elements I drew. In our family, we love animals a lot and it looks like other people also do, because the kit was really popular with the customers.
When you aren't designing digital treats, what do you spend most of your time doing?
 I have a full-time job as a graphic designer, so 8 hours a day I'm at work. Then I'm parenting, doing all the housework . . . you know. And if, which is almost impossible, if I have some free time only for me I love to lay on the sofa with a book or to watch some nice movie, to go for a walk, or to scrap.
Share a selfie of you in your natural habitat!
Here I am with my daughter a few days ago, home alone celebrating my birthday during the state of emergency in our country because of the coronavirus. Even if I wanted to be with my whole family and friends, I cancelled the party. Be responsible and #stayathome if you can. ❤️
Show us the last layout you scrapped!
I don't have much time to scrap lately and I have a lot to catch up on, but here's the last page I really quickly scrapped, a few days ago, to try one of my last kits, "A Coffee and a Friend."
The Babes created some amazing layouts with I'll Be There for You, and as always, we love seeing how each member of our talented team brings their own style to each and every page they create! This week, I especially loved that our newest Babes were able to get in on the action. All our Babes are brilliant at showing off the versatility of each product in the Shoppe, and we hope their layouts inspire you. . . .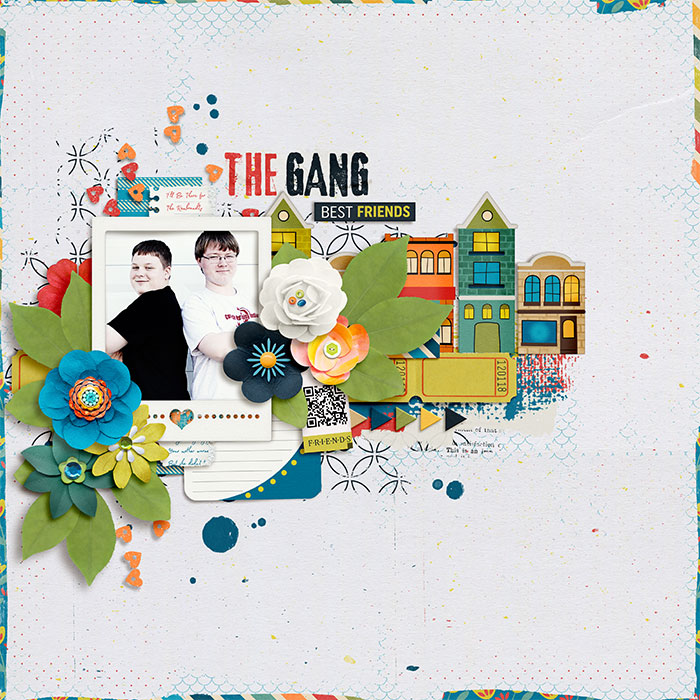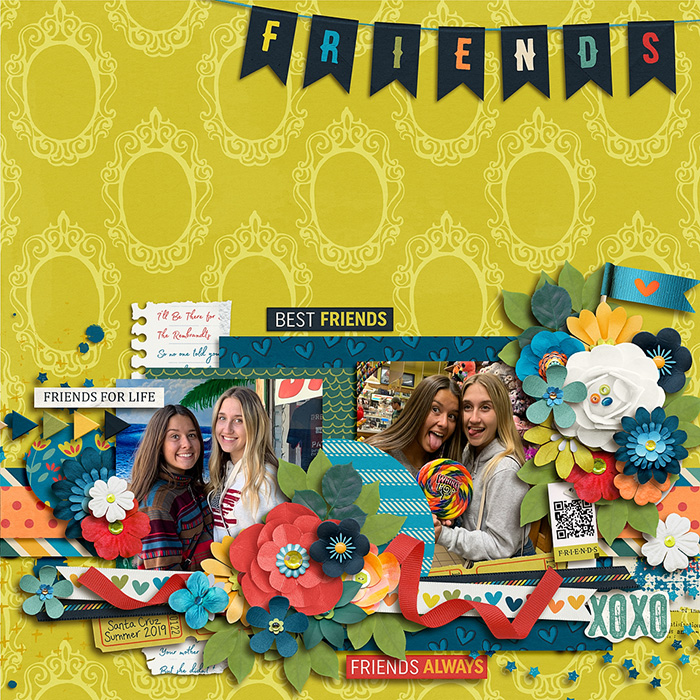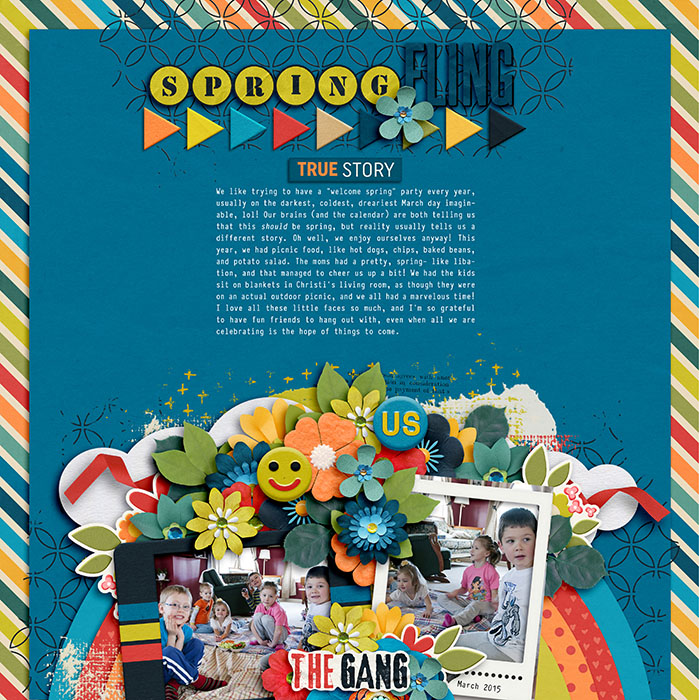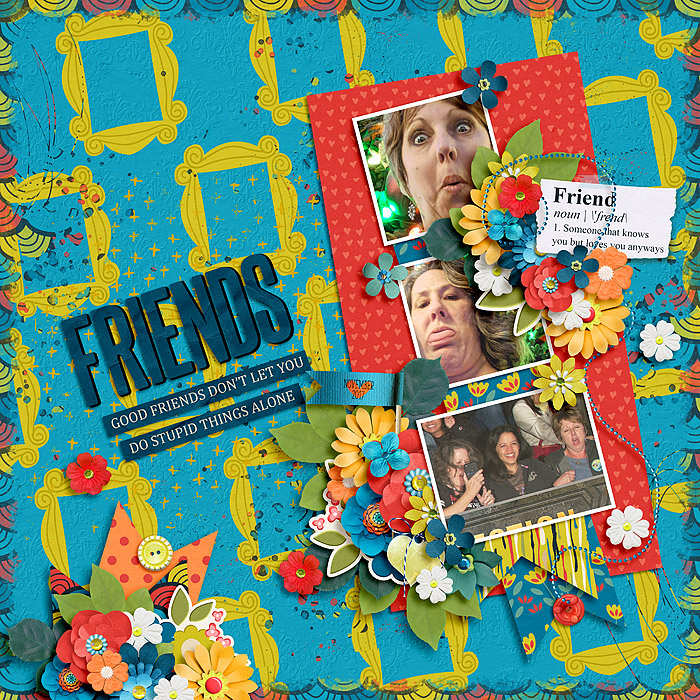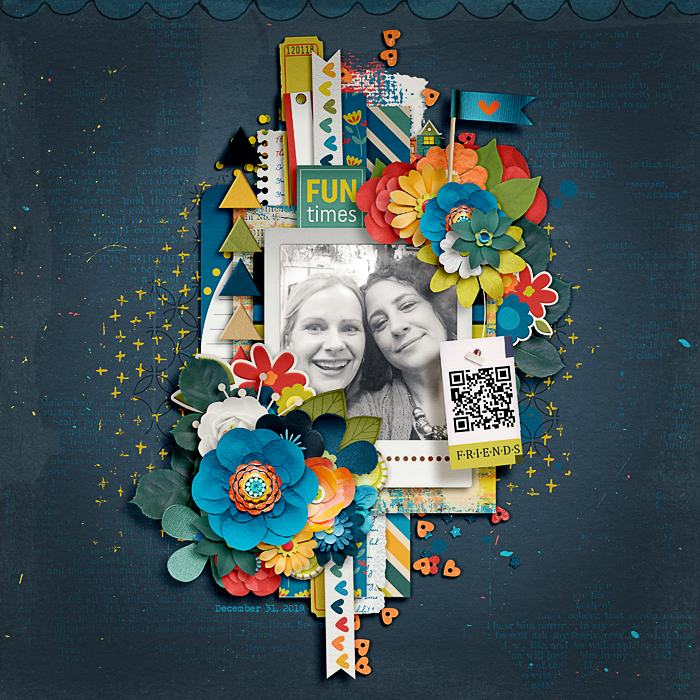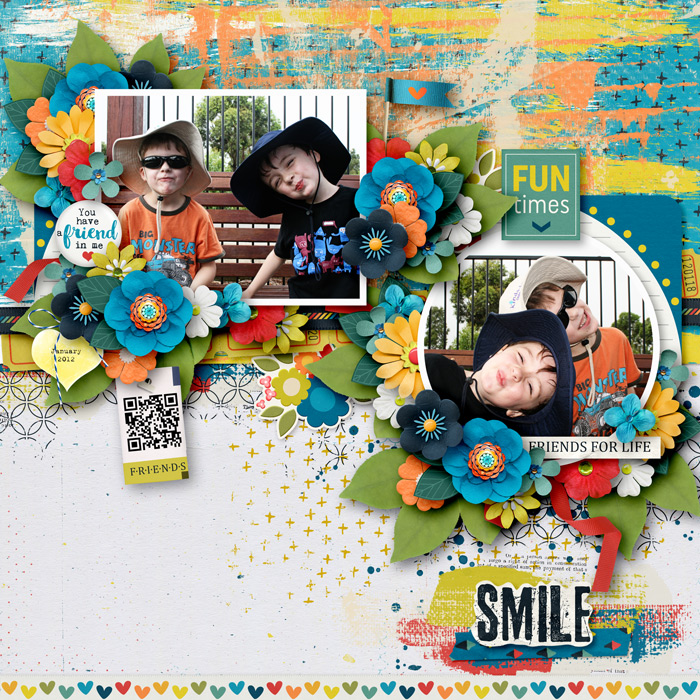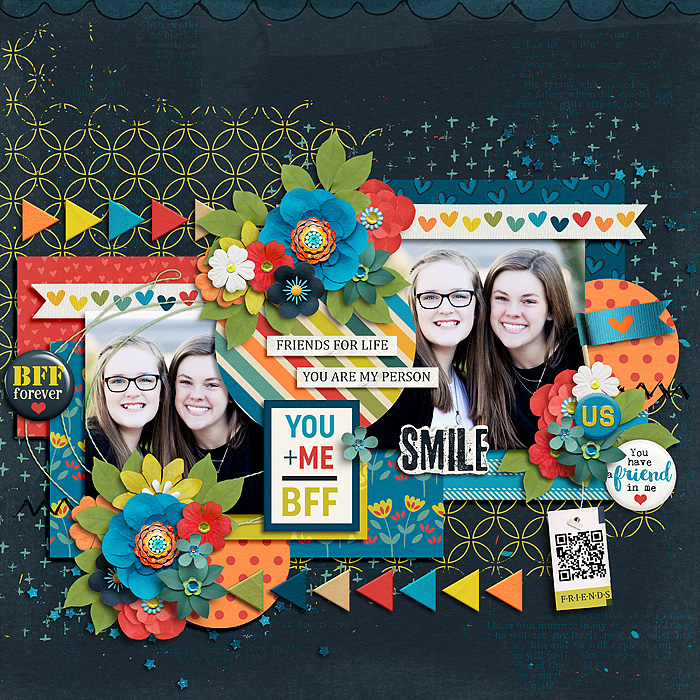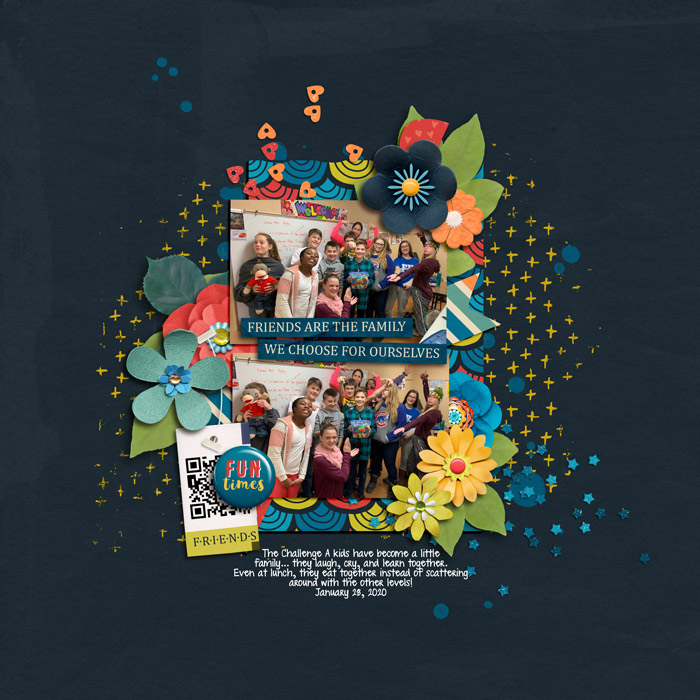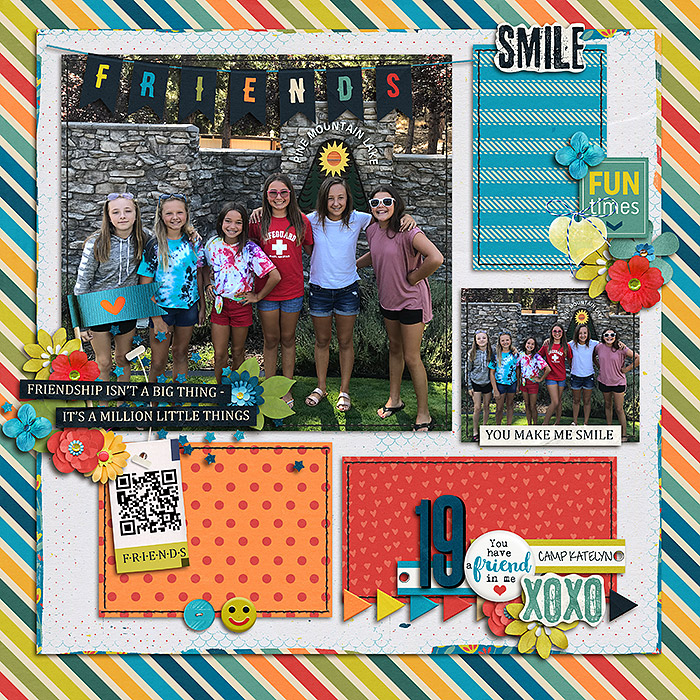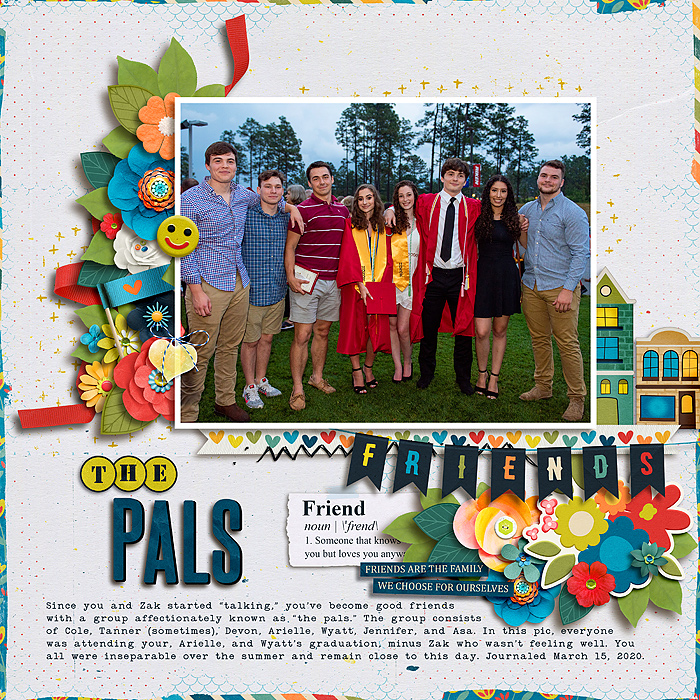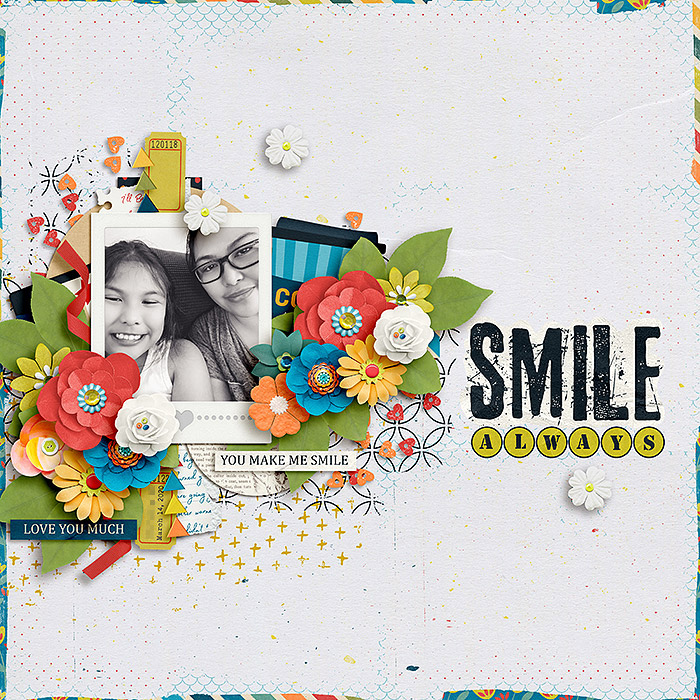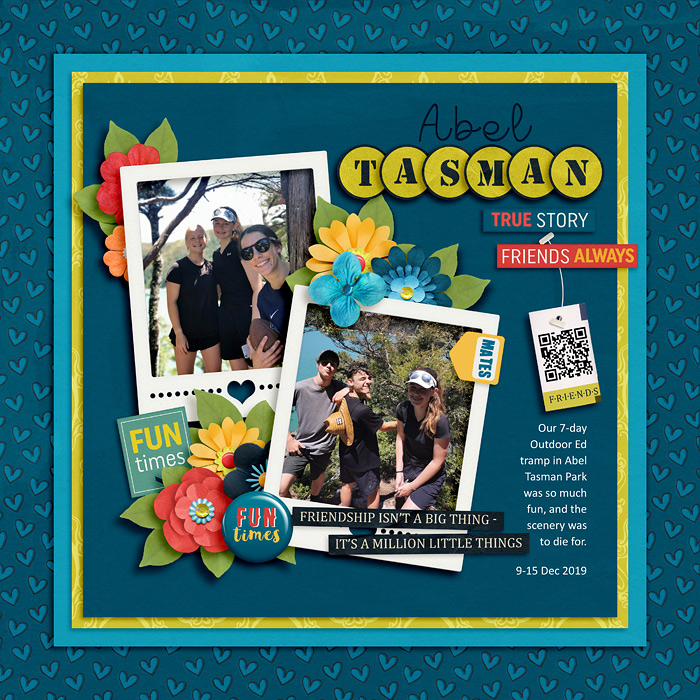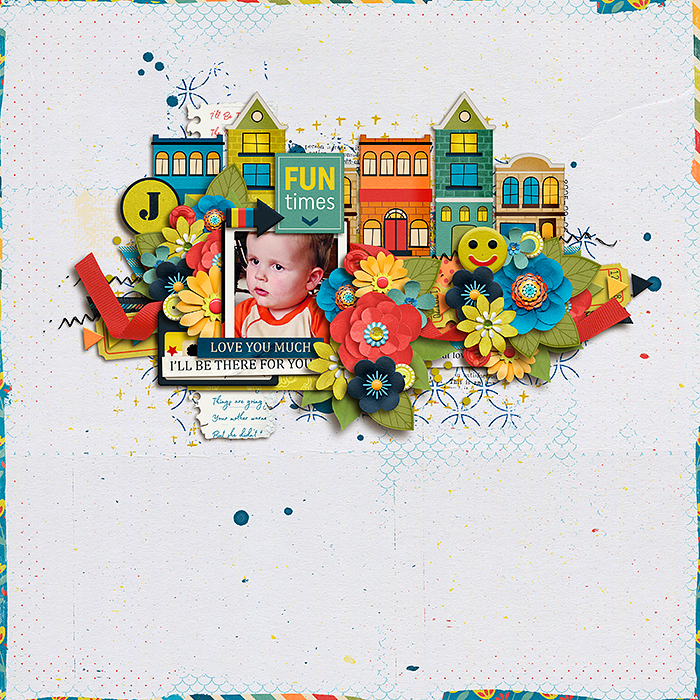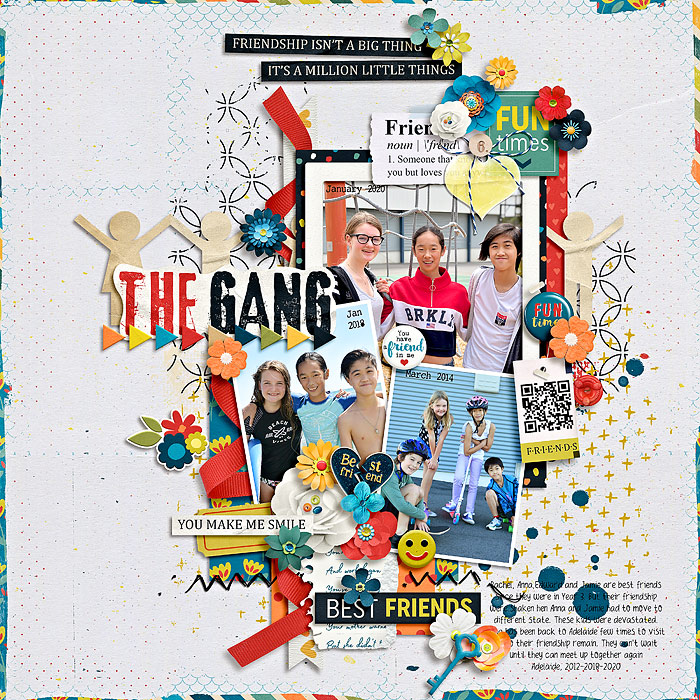 With that, go fill up your shopping cart with $10, and I'll Be There for You will be automatically added for FREE! This special offer will only be available through Friday, April 3rd when our new releases go live, so don't delay! And don't forget to come back next week when we have a little sneak peek into our fun, bi-weekly sale involving our amazing featured designers! Have a great weekend!