Featured Designer FWP – Studio Flergs
Happy Friday, friends! We've come to the end of another week. Here at my house, we have a pretty busy weekend ahead of us, so I'm hoping to get my relaxing done today while I have the opportunity. ? Today I'm excited to introduce Megan Farrow of Studio Flergs as our Featured Designer!
As you know, the current theme for our Featured Designer freebies this year is a Mix Tape. Each designer will create something inspired by one of their favorite songs, and at the end of the year, we will have an amazing mix tape compilation! Megan has created a beautiful kit for us, inspired by a song by a well-known Disney song, Wish Upon a Star. Take a look . . .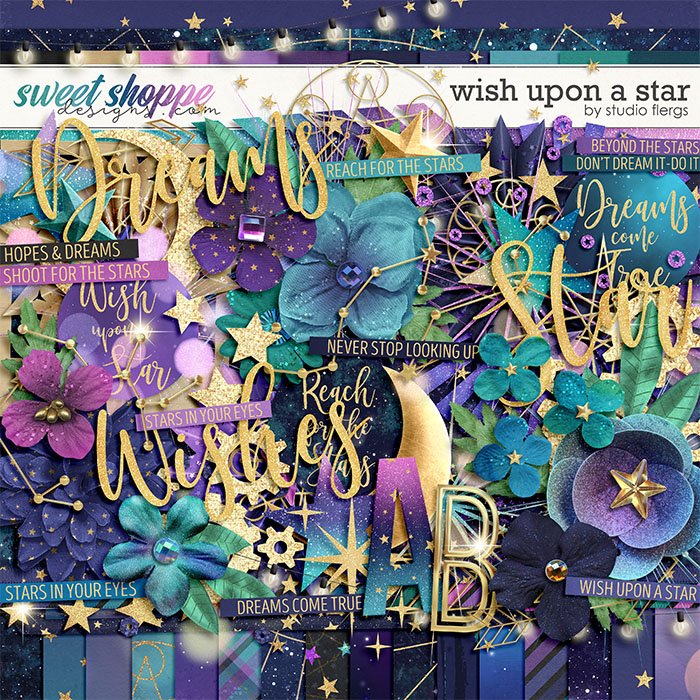 Isn't that gorgeous!! Megs really has a flare for glittery goodness, and nothings goes better with glitter than stars!
I asked Megan a few questions about this kit and the process she went through to create it. Here's what she had to say:
What song did you choose as your inspiration? Why does it speak to or inspire you?
I originally chose Wish Upon a Star to do a Disney inspired kit to tie in with my Remember the Magic series.
How did you decide what direction to take your kit after choosing the song for our mix-tape?
After looking for colour ideas on Pinterest by searching for "wish upon a star," I fell in love with celestial wedding & assorted images. So I went with the starry theme & dreamy purple hues.
I also asked Megan a few more questions about herself, her love for this hobby of ours, and some of her favorite layouts or products:
Create and share a playlist for us of music that gets you in the mood for being creative!
This was hard to narrow down. I LOVE my music & cycle through my 1000s of songs on random. I love hearing a song I haven't heard in ages & rediscovering it. But my most played CURRENT faves are (in no particular order):

5 seconds of Summer: TEETH
Christina Aguilera: THE BEAUTIFUL PEOPLE
RuPaul: ADRENALINE
Queen: ONE VISION
Kickstart my Heart: MoTLEY CRuE
Heart Shaped Box: WESTWORLD SOUNDTRACK
Toss a coin to your witcher: LEO MORACCHIOLI
Paradise City: GUNS N ROSES
Work B!tch: BRITNEY SPEARS
Crazy Train: OZZY OSBOURNE
What kit are you most proud of creating in the last year? Why?
I still am so proud of this one. My son refused to watch it with us at first, but then we caught him peeking around the corner & it became his favourite movie. And I just love all of the little characters, houses, felt pieces—it always makes me smile.
When you aren't designing digital treats, what do you spend most of your time doing?
Spending time with my family; running kids around to all of their activities; planning the house we are hoping to build this year; and, of course, lots of TV. 
Are you addicted to anything? What is it and why are you addicted?
I'd have to say music. I listen to music every opportunity that I get—all day working, in the car—and my world would be very sad if I couldn't listen anymore.
The Babes created some amazing layouts with Wish Upon a Star, and as always, we love seeing how each member of our talented team brings their own style to each and every page they create! They are brilliant at showing off the versatility of each product in the Shoppe, and we hope their layouts inspire you. . . .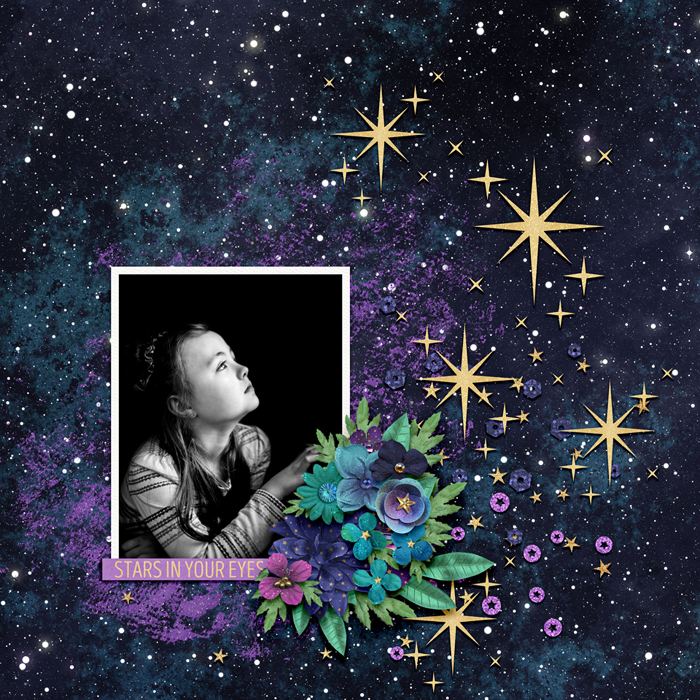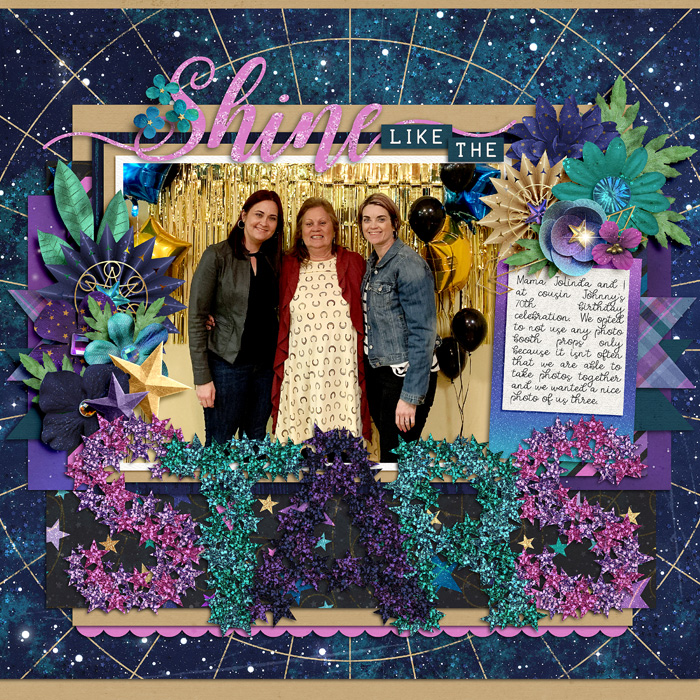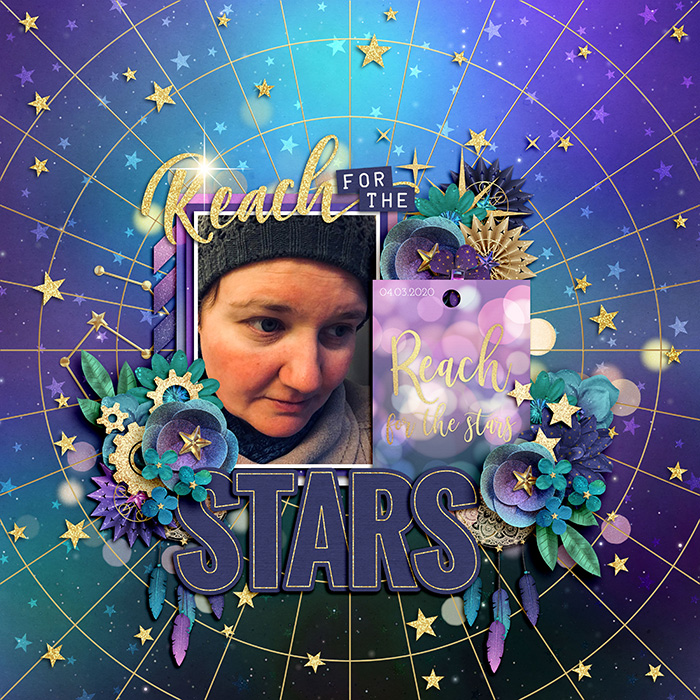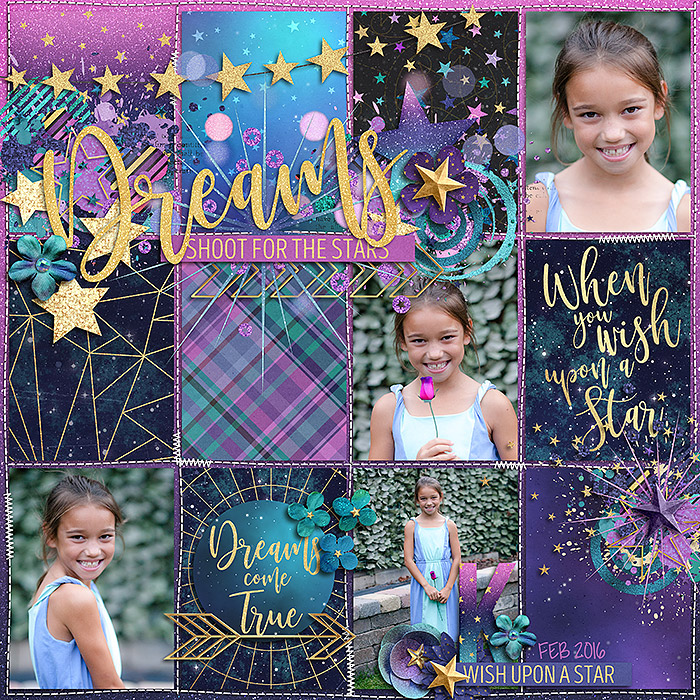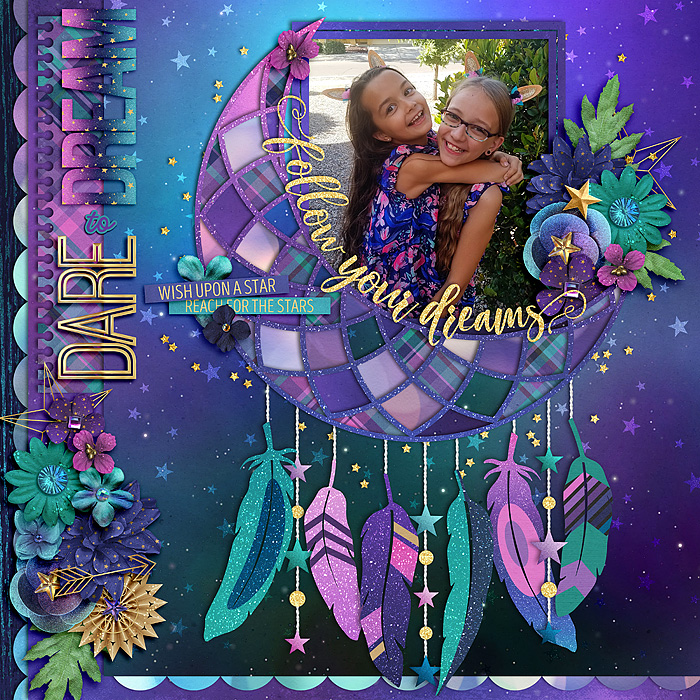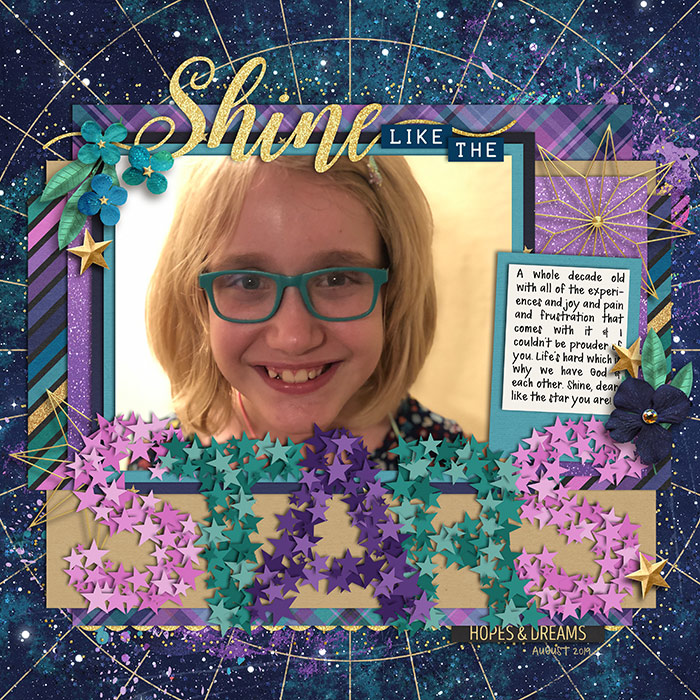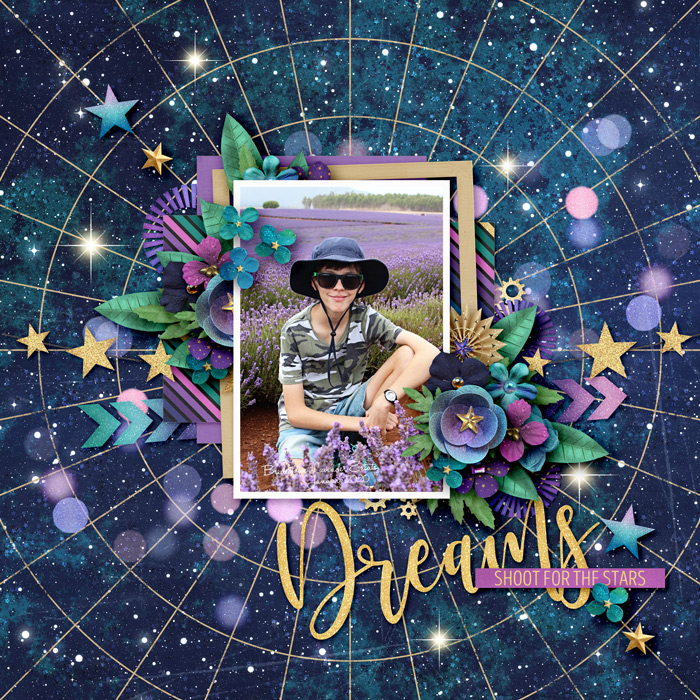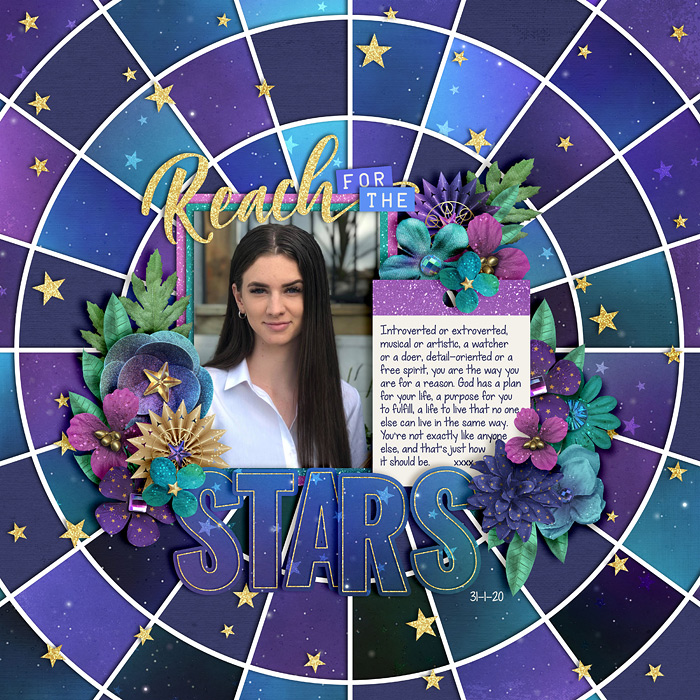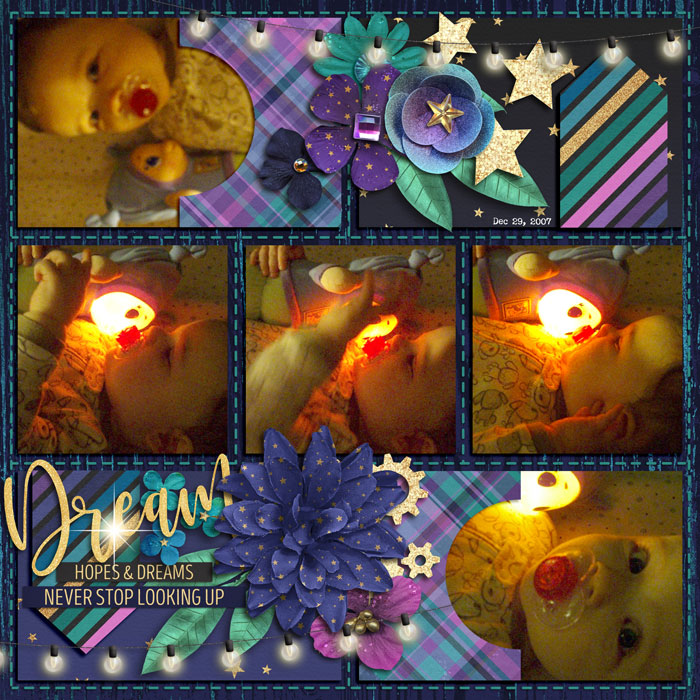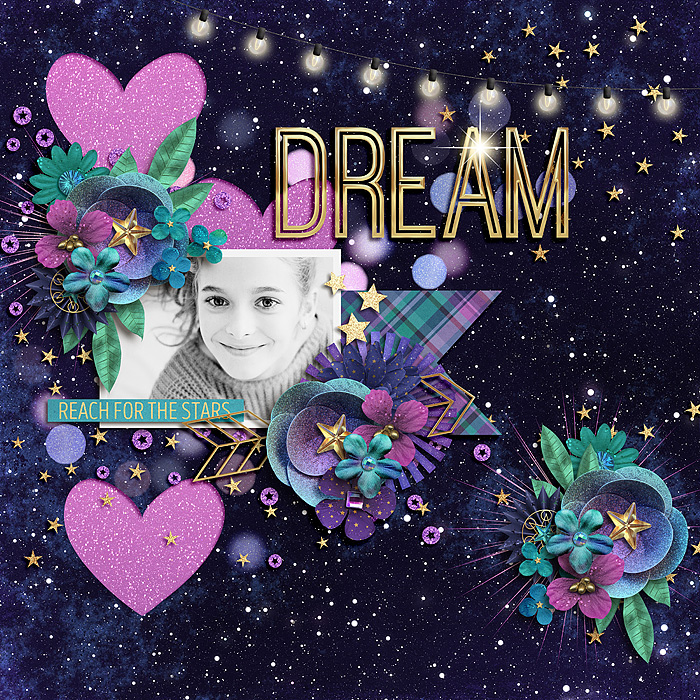 With that, go fill up your shopping cart with $10, and Wish Upon a Star will be automatically added for FREE! This special offer will only be available through Friday, March 20th when our new releases go live, so don't delay! And don't forget to come back next week when we have a little sneak peek into our fun, bi-weekly sale involving our amazing featured designers! Have a great weekend!