Sweet Shoppe Saturday 3/21
Hey, hey Sweet Shoppers! I think it's safe to say that most of us are living in a different world than we were just a week ago. Things are changing so fast in my neighborhood because of Covid-19, and I'm sure they are in yours too, but I hope that we can add a little consistency and normalcy to your weekly routine here at the sweetest spot in town!
Documenting your memories, experiences, and even fears is going to be an important part of this process, and you can count on us to be here for you through it all. Tonight, I have lots of gorgeous new goodies to share with you, including a brand new featured designer freebie, so read on for lots of inspiration and your first peeks at…
As you can see, the designers have created a heap of amazing new goodies this week, and like always everything is 25% off all weekend long! Spring is in the air, and there are flowers and rainbows galore, but that's just the beginning of what's hitting the shoppe tonight! Birthday parties, templates, trucks and some familiar faces are all on deck this weekend, so be sure to stop by to treat yourself to something new!
Like always, our Babes are still rockin' the inspiration, so before I get to our newest featured designer freebie, I thought I'd show off a little eye candy from the team featuring our newest treats…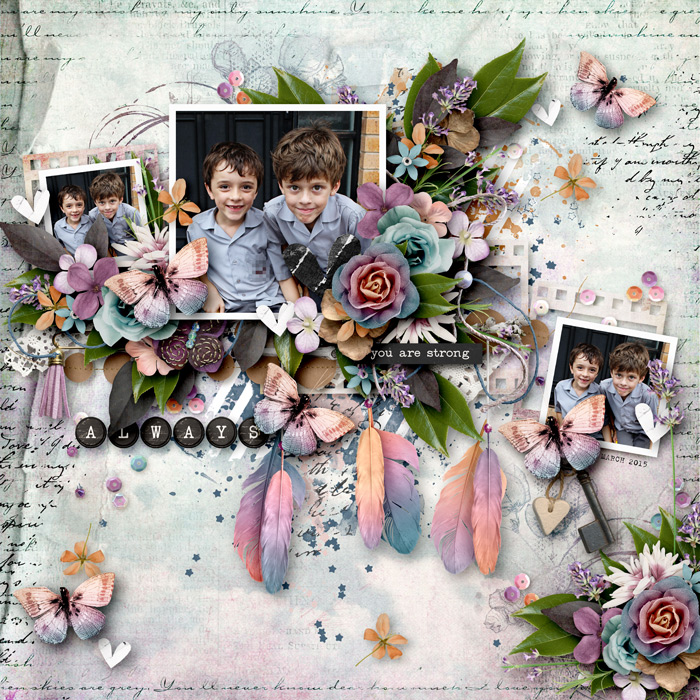 layout by SugarBabe KimB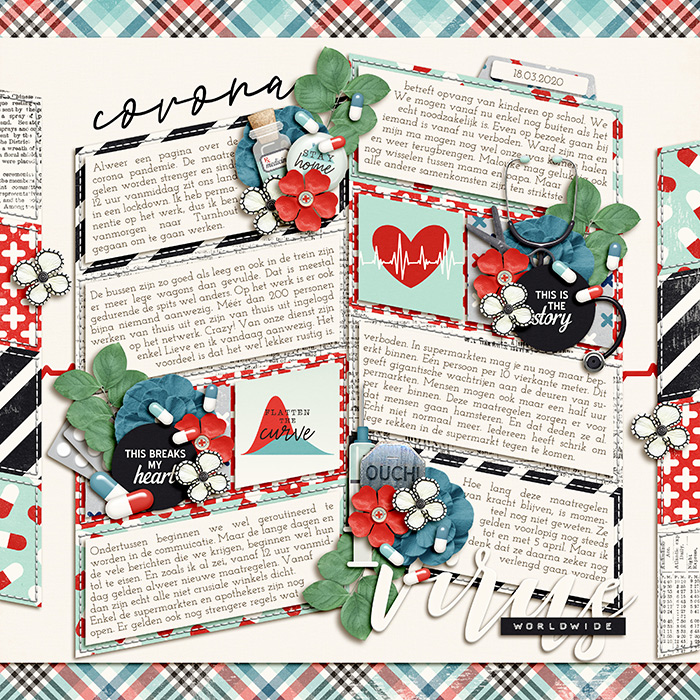 layout by SugarBabe Sarah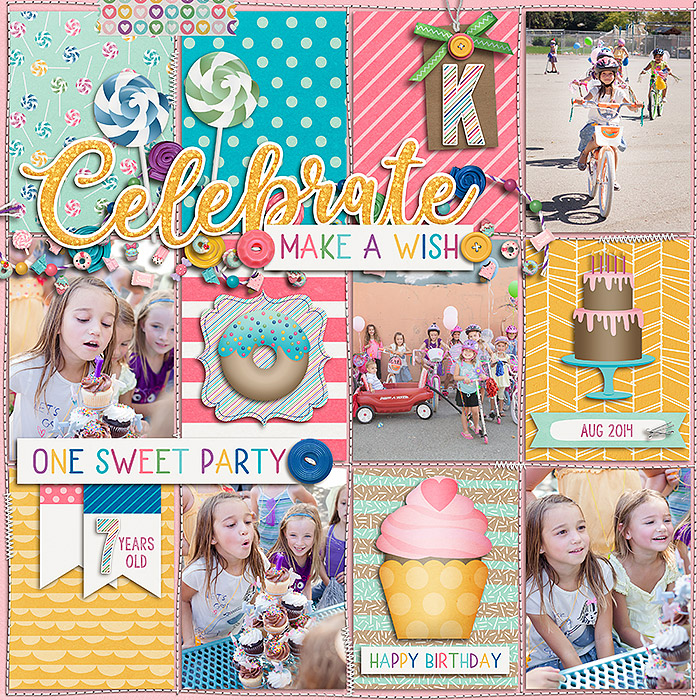 layout by SugarBabe Krista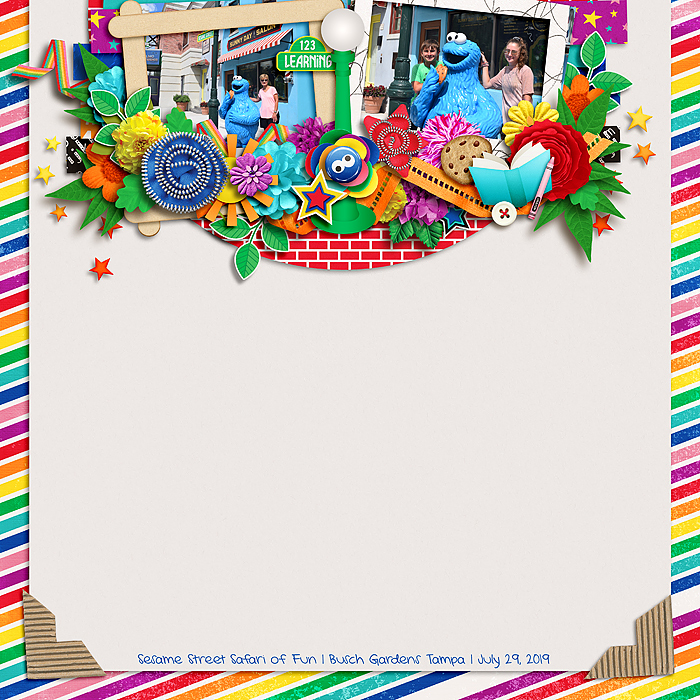 layout by SugarBabe Kendall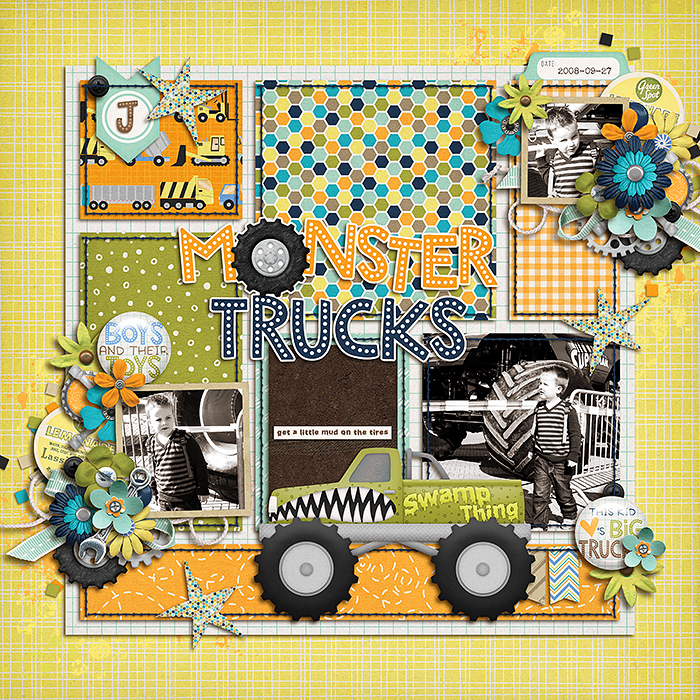 layout by SugarBabe Biancka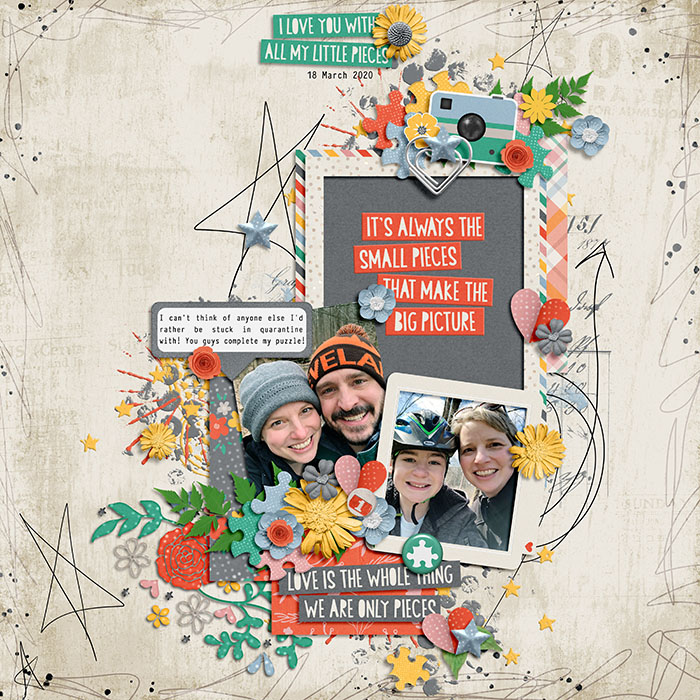 layout by SugarBabe Allyson
So much awesome inspiration to kick off this week's newsletter, right? While all of that is sweet, there's still so much to cover, so I'm going to keep going because another designer is in the spotlight as our current featured designer, and our entire team absolutely loved her music inspired take on I'll Be There For You! Check it out…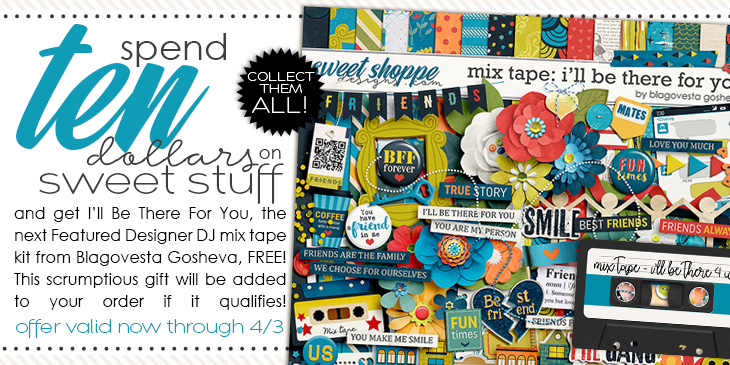 I think you can agree that Blagovesta hit it out of the park with her contribution to this year's Featured Designer mix-tape series, and best of all, this amazing kit is FREE when you spend $10 in the shoppe over the next couple of weeks! If you want to get to know Blagovesta a bit better, and see lots of inspiration from the team, be sure to check out her feature on the blog. In the meantime, here's a tiny taste of this beauty in action…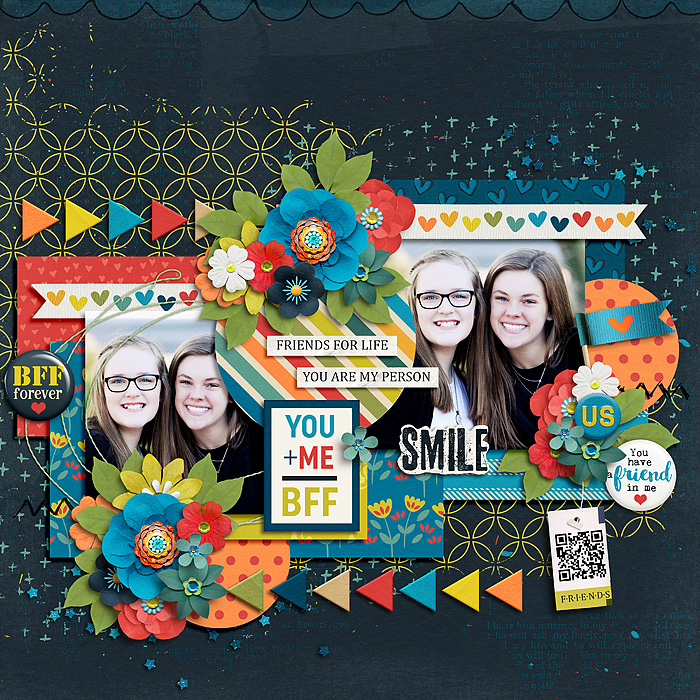 layout by SugarBabe Mary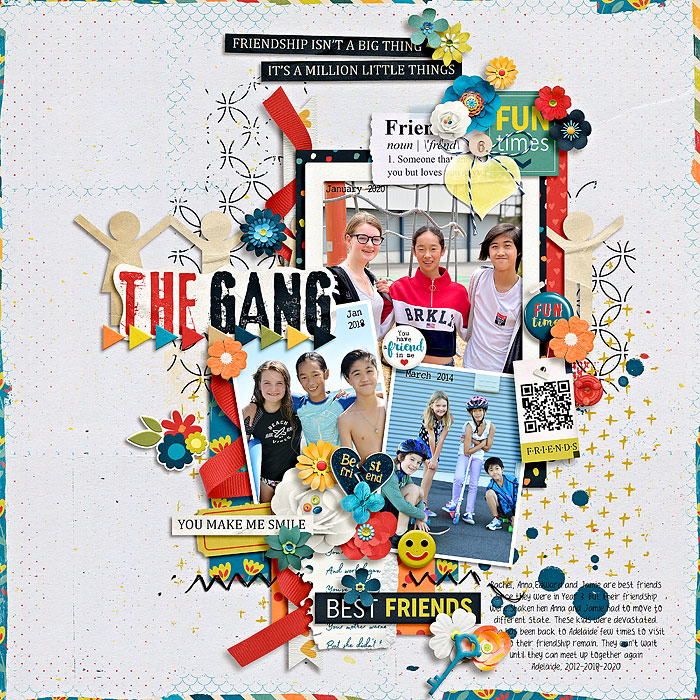 layout by SugarBabe Eve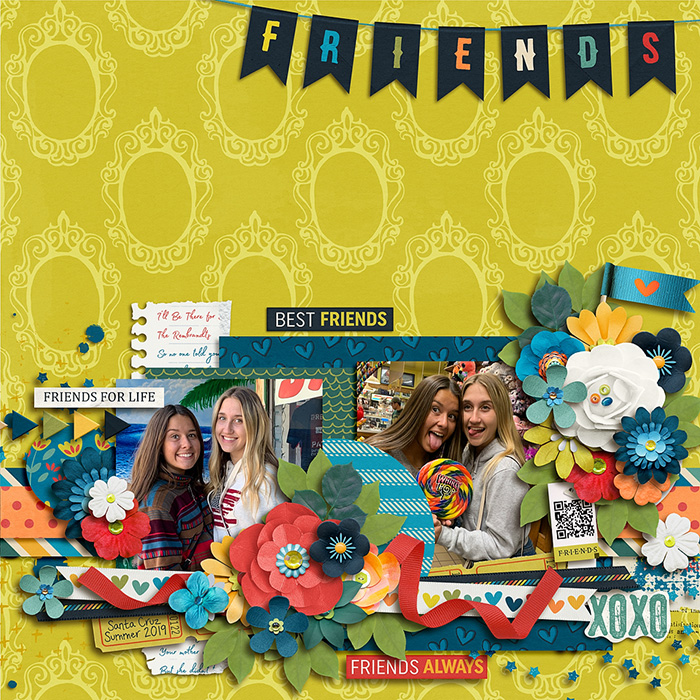 layout by SugarBabe Kjersti
Finally, before I head off for the weekend, I just wanted to express to you that we know how much your families are going through. We're just like you, moms who work from home, have families we love and are worried about, and we're going to get through this. There have been lots of conversations in our community from scrappers all around the world who are sharing what they are going through, and honestly, it feels good to share and to know you're not alone. If you need a place to vent or someone to listen, I encourage you to stop by to chat, we are here for you!
A few of our designers have also created some current event freebies that may help you with a little scrap therapy, so I thought I'd share them with you here to make finding them easier. Just click the images below…
I'll be here on Tuesday to check in, but until then, stay safe, help flatten the curve, keep making those sweet memories and scrap MORE!