Sweet Shoppe Saturday 5/9
Hey, Hey Sweet Shoppers! Another week has come & gone, and your favorite day of the week is here! As you guys might expect, things are a little quieter around here than usual as many of the designers are still recovering from the chaos that is National Scrapbook Day weekend. That said, we have some overachievers on the team who never tire, and they have some absolutely gorgeous new releases for you guys this weekend! If you're still on the hunt for some sweetness for your scrap stash, sit back, relax and take a peek at…
As you guys know, all of our new beauties are 25% off all weekend long so if you see something you love, go ahead and treat yourself! Don't forget… TODAY is the final day you'll be able to to pick up our limited edition iNSD collabs too, so if you missed any of these beauties last weekend, this is the last chance you'll have to add Dreaming of… Summer, Travel or Gathering to your scrap stash before our Flashback Finale is here next year! So take a look at the sweet details and grab these massive collabs before they're history…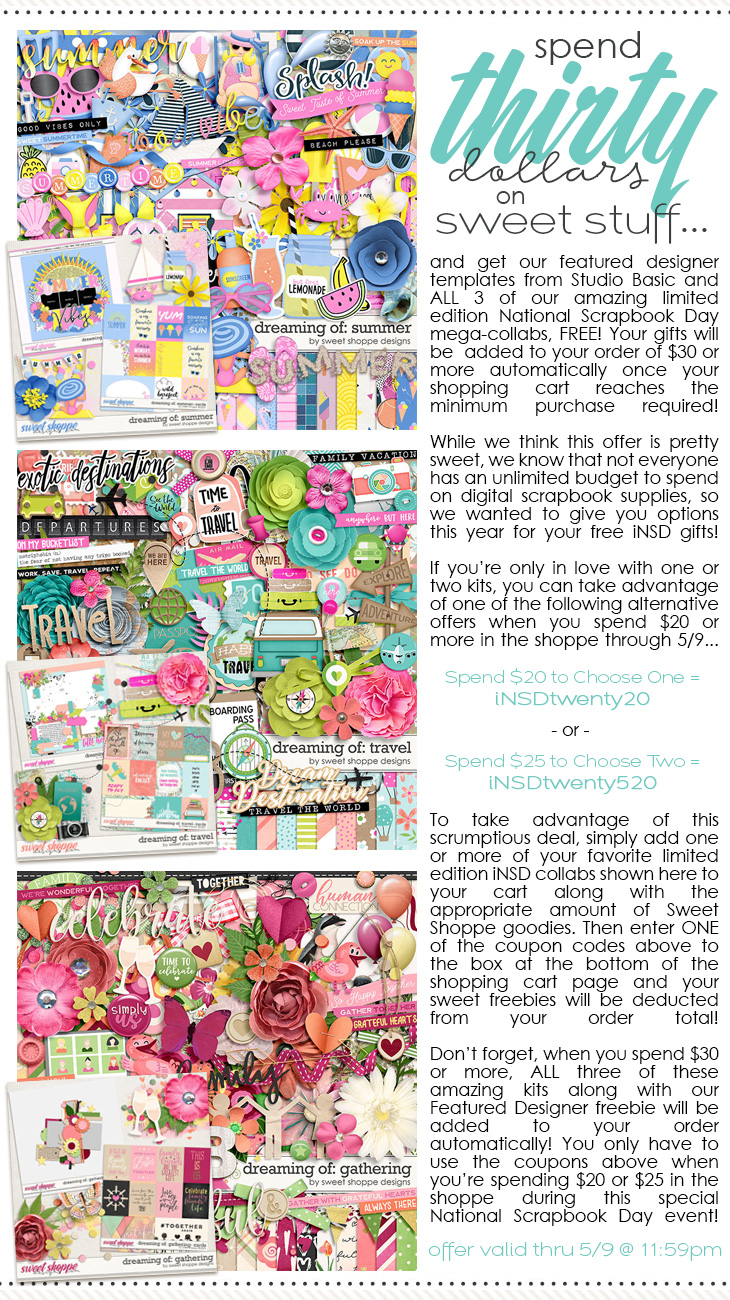 If you have any trouble using the codes shown above, or have spent the required total on more than one order across this weekend and last, please email me to get your freebies! I'm always happy to help you guys take advantage of our special offers, so don't hesitate to get in touch with me.
On that note, I'm off for a couple of days, but I'll be here in your inbox on Tuesday with Ru's fabulous Featured Designer 15 sale which you can get a peek at today on the blog!
Until then sweet friends, keep making memories and scrap MORE!