Featured Designer FWP – Wendy van der Ploeg
Happy Friday, friends! We've come to the end of another week. How's everybody doing? Wherever you are in the world, I hope you and your loved ones are safe and healthy. I'm really grateful for our sweet community, especially right now when things are so strange. Keep hanging in there!!
Today I'm excited to introduce Wendy van Der Ploeg as our Featured Designer!
As you know, the current theme for our Featured Designer freebies this year is a Mix Tape. Each designer will create something inspired by one of their favorite songs, and at the end of the year, we will have an amazing mix tape compilation! Wendy has created a beautiful kit for us, inspired by a song by Martin Garrix featuring Bonn—High on Life. Take a look . . .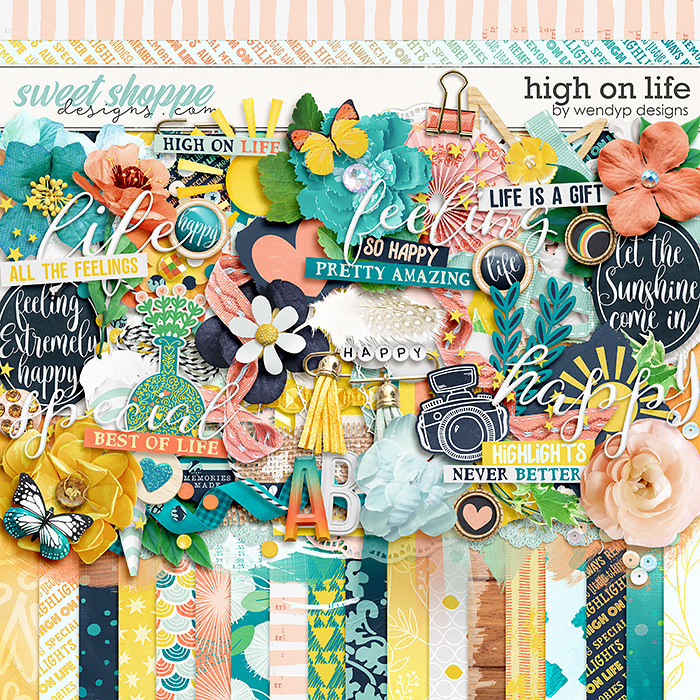 This kit can't help but put a smile on your face! The colors are so bright and happy—perfect for documenting all the best parts of life.
I asked Wendy a few questions about this kit and the process she went through to create it. Here's what she had to say:
What song did you choose as your inspiration? Why does it speak to or inspire you?
I chose High on Life from Martin Garrix feat. Bonn: https://www.youtube.com/watch?v=Lpjcm1F8tY8

All five of us in our family love the songs from Martin Garrix. With all his songs, we start to dance in the living room, but every time this one is on the radio, we all go crazy. Also another fun fact is that this DJ is the world's #1 DJ at the moment and also comes from the Netherlands, like I do.
How did you decide what direction to take your kit after choosing the song for our mix-tape?
Well I find it a happy and uplifting song about the most happy moments of life, life at his best. So I thought it should have bright, happy, and sunny colors. I also was inspired by the video clip to add a few darker papers to make the colors pop even more.
I also asked Wendy a few more questions about herself, her love for this hobby of ours, and some of her favorite layouts or products:
Create and share a playlist for us of music that gets you in the mood for being creative!
This is one of my Daily mixes with songs I listen a lot:

https://open.spotify.com/playlist/4i…T5m0e_t0Bwgf2g
What kit are you most proud of creating in the last year? Why?
I'm most proud of my Rainbow Messenger collection. I had had it in my mind to make a rock painting collection for a long time, and it turned out even better than I had in it my head. I love that it is so versatile and that there are a lot of positive messages in it, which we all can use to feel a little better, especially now with this time we are all living in.
Do you have a design soulmate? Someone you can always count on to bring out the best in you as a designer? Who is it and why are you so proud of what the two of you have created together?
I have tw0 of these: Amanda and Meagan. They both mean the same to me. Even when we are not working on a kit together, we chat a lot about our solo kits or personal lives. But, every time we work together, our scoops turn out fun and amazing. I'm proud of my scoops with Meagan because every single collection turns out cuter and better with items representing the animation we were inspired by. And, with Amanda, I love how we go deep in to each and every country to find out what are the most important locations to represent. Seeing all the photos and information about each country makes it almost feel like we are traveling through photos to that country.
Show us the last layout you scrapped!

The Babes created some amazing layouts with High on Life, and as always, we love seeing how each member of our talented team brings their own style to each and every page they create! All our Babes are brilliant at showing off the versatility of each product in the Shoppe, and we hope their layouts inspire you. . . .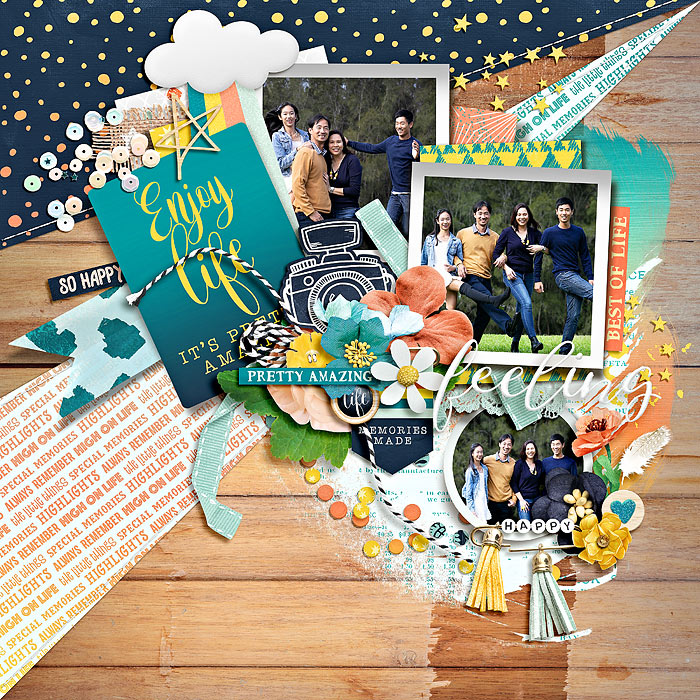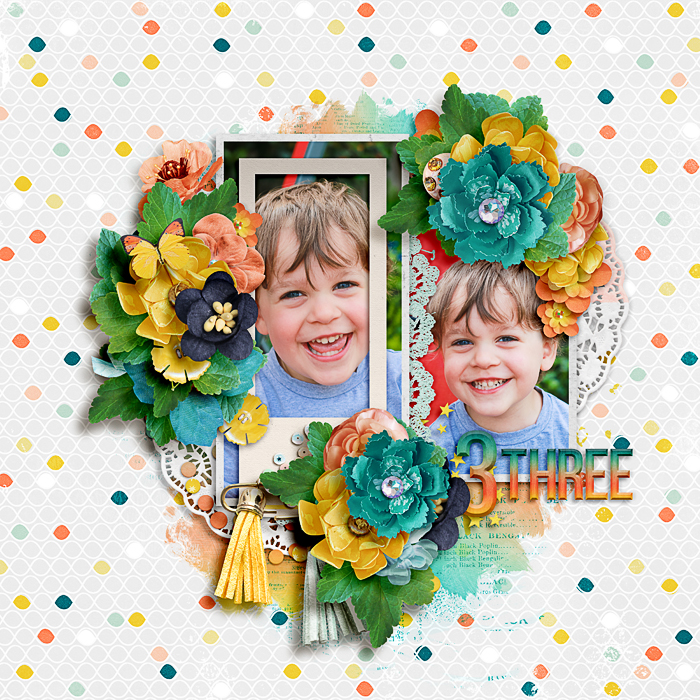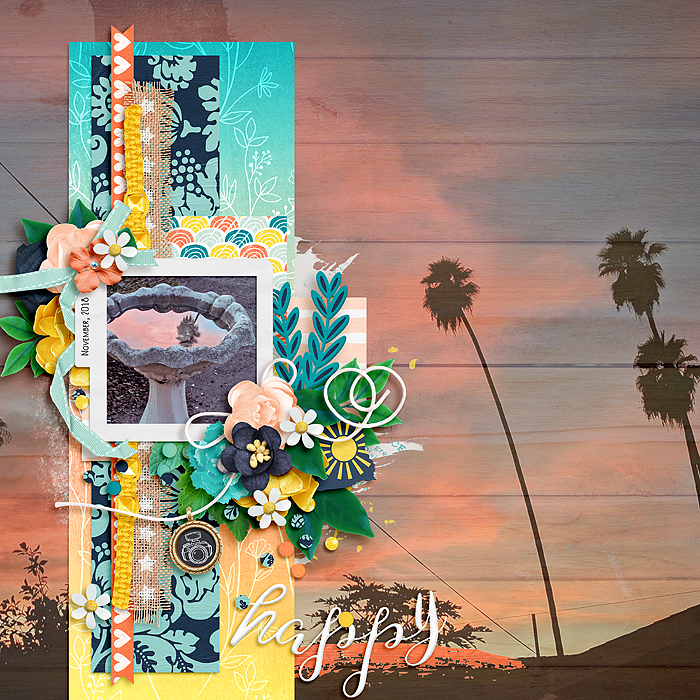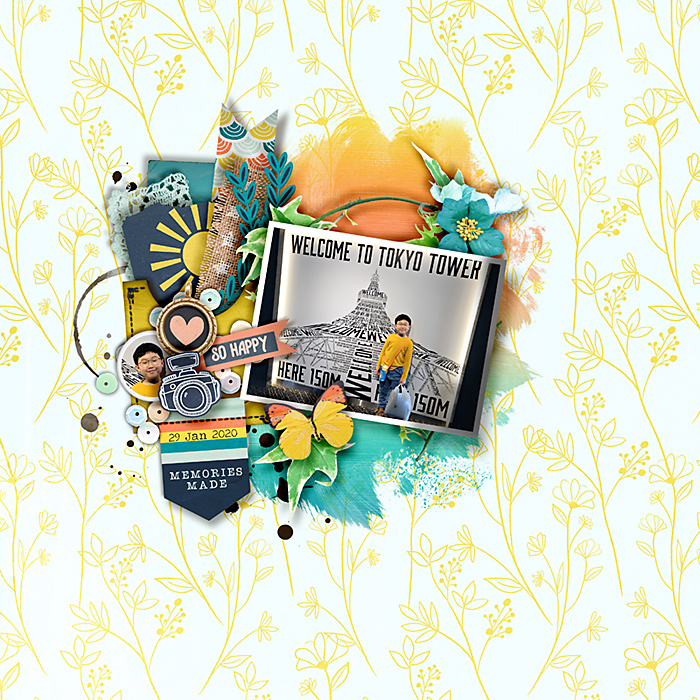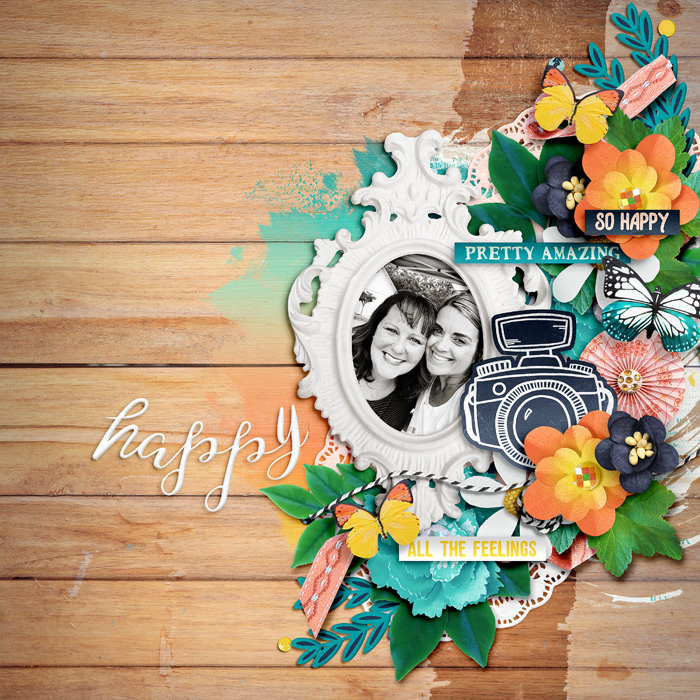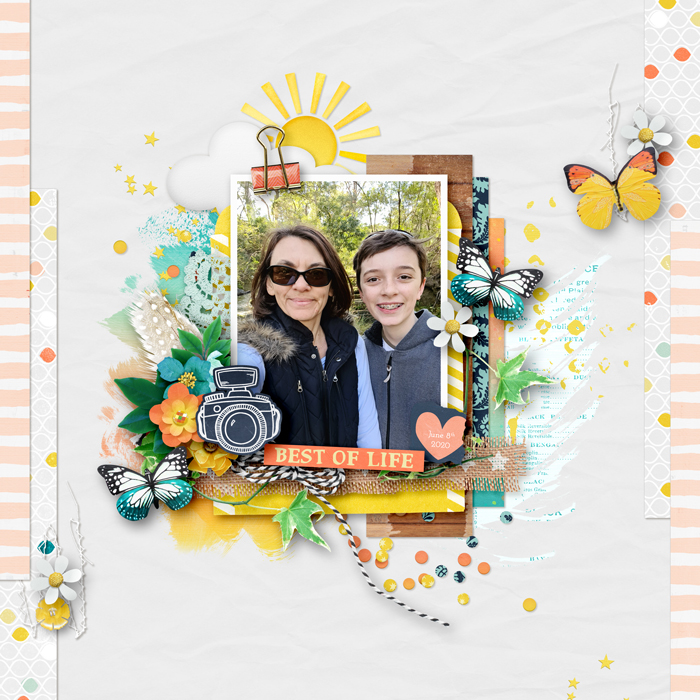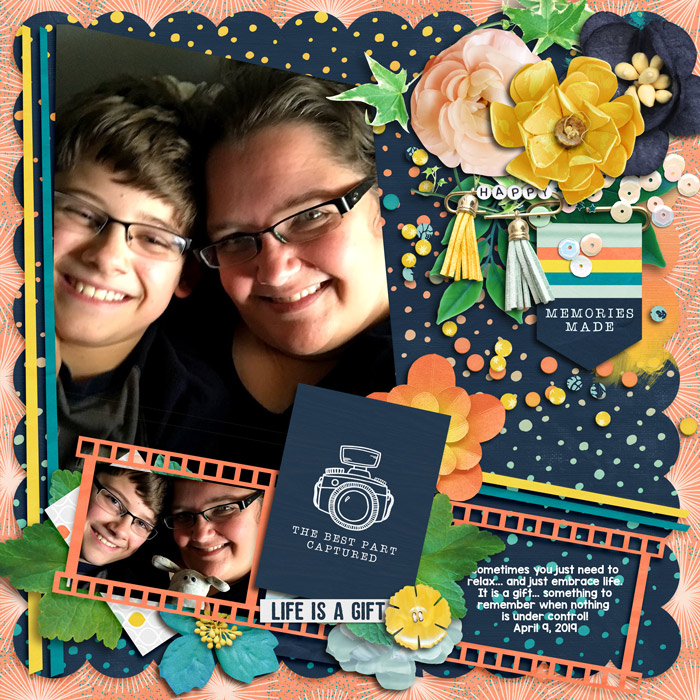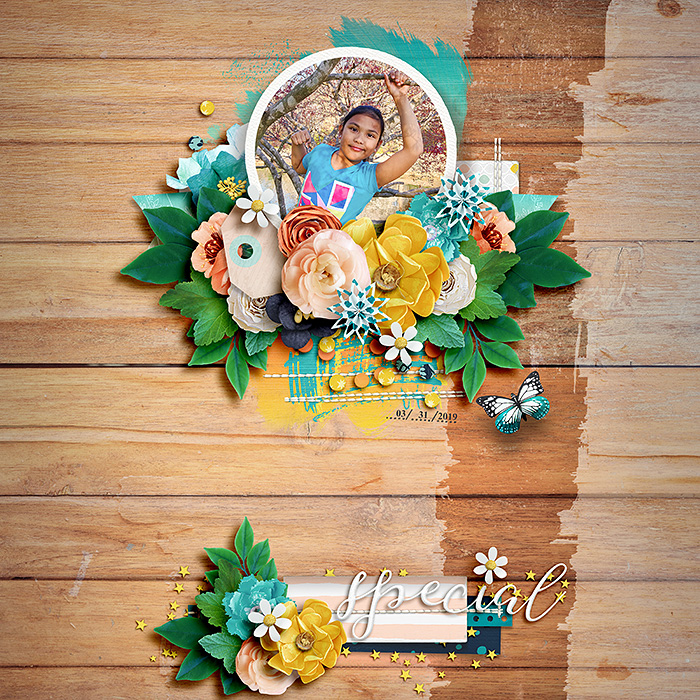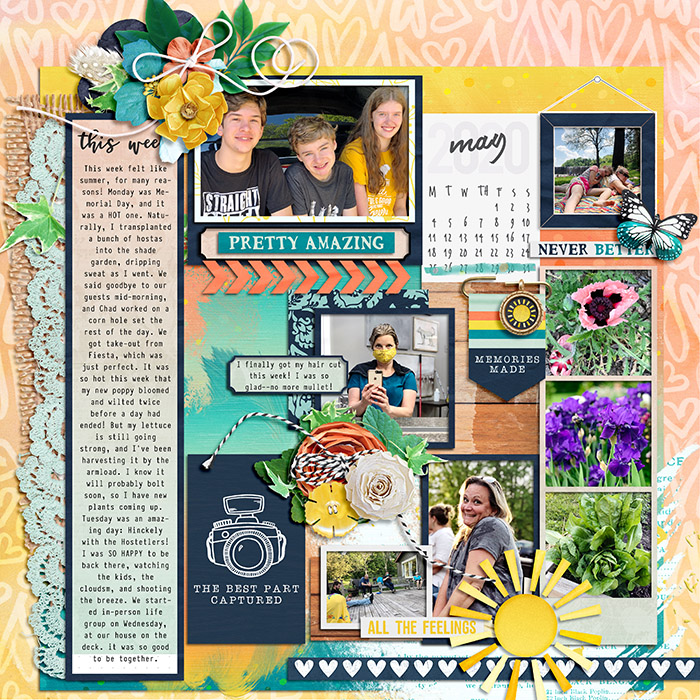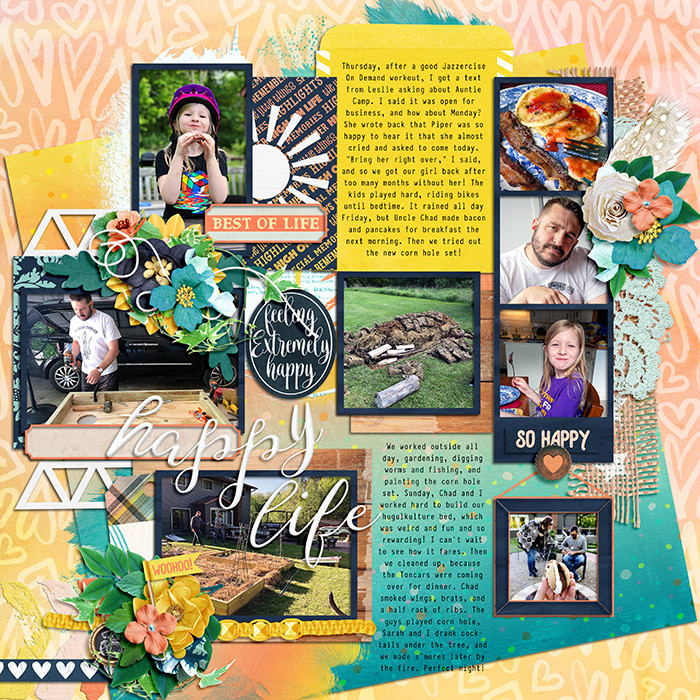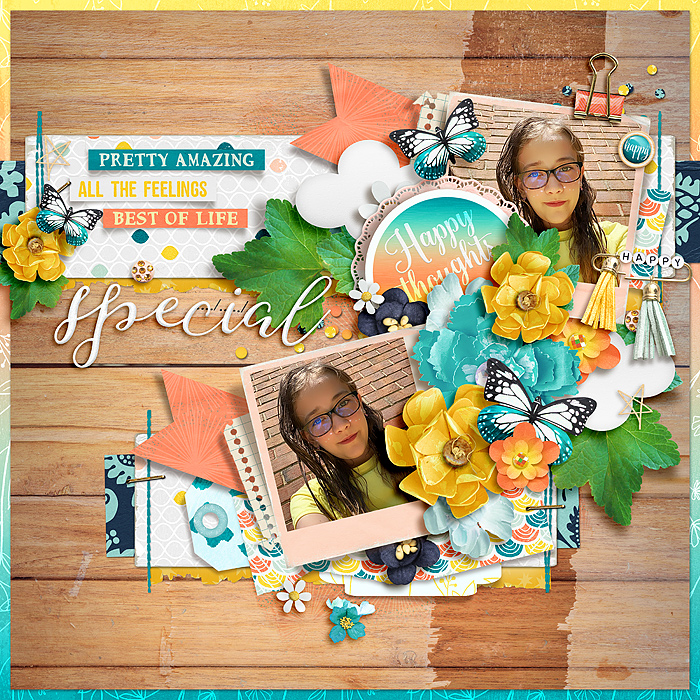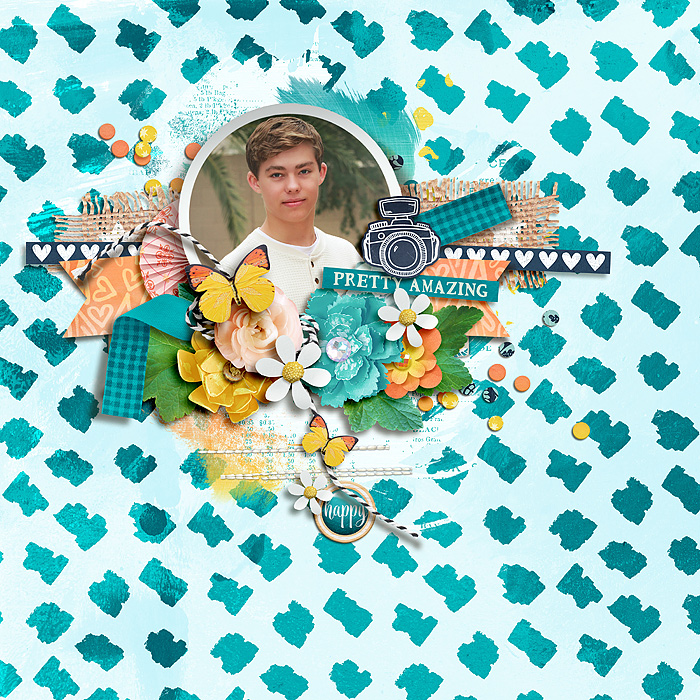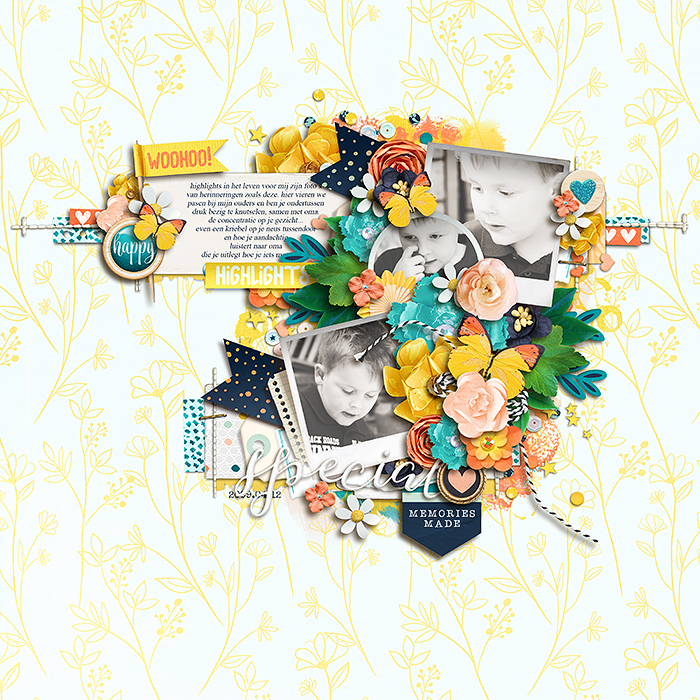 With that, go fill up your shopping cart with $10, and
High on Life
 will be automatically added for FREE! This special offer will only be available through Friday, June 26 when our new releases go live, so don't delay! And don't forget to come back next week when we have a little sneak peek into our fun, bi-weekly sale involving our amazing featured designers! Have a great weekend!