Sweet Shoppe Saturday 6/13
Hey, hey Sweet Shoppers! The weekend is here, so I hope you guys are ready to take a peek at the scrumptious new goodies our designers have created for your sweet summer memories! There are some fantastic new treats hitting the shoppe tonight, so whether you're looking for the perfect kit, fabulous pocket cards, or amazing templates, you're sure to find something you adore in…
As always, all of our newest treats are 25% off until Monday at 6am EST, so I hope you'll stop by this weekend to pick up a fave or two! Amanda & Meg have an adorable doodled duo of kits for your Awesome & Wild boys or your Spectacular & Sweet girls, Studio Flergs is releasing the latest Hufflepuff inspired kit in her Adventure series, and Jennifer & Em have hit it out of the park with their tribute to dad too! Cindy also has a 2 page road trip inspired template that is ahhh-mazing, and those are just a couple of highlights of what's hitting the shoppe tonight, so I hope you'll stop by and take a closer look at everything!
While our newest treats are pretty sweet on their own, a brand new designer went into the spotlight as our newest Featured Designer this afternoon, and that means there's a fantastic new freebie waiting for you when you spend $10 too…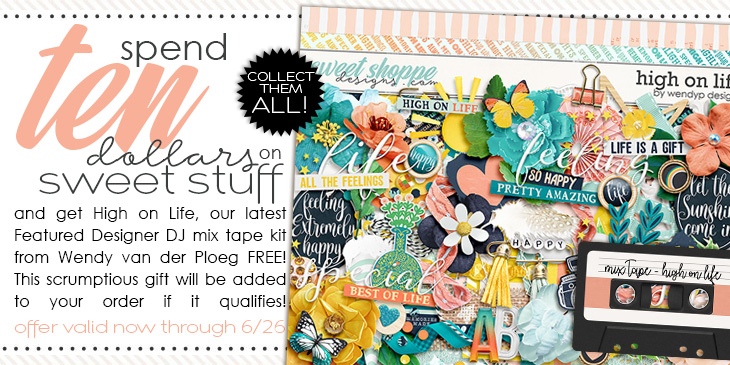 Wendy of WendyP Designs is such a talented designer you guys! She works so hard week after week, and is always releasing gorgeous new stuff that I know you guys love! Her Featured Designer freebie, High on Life, is perfect for this summer's memories and the dance track from Martin Garrix that inspired it is a song I love! High on Life is bright and happy kit that's packed with delightful details in an absolutely PERFECT color scheme, so be sure to grab it while it's a scrumptious bonus until June 26th when our newest releases go live!
Like always, our talented Babes (and our Designers too) have created a heap of gorgeous layouts with our newest releases and Wendy's featured designer freebie, so before I send you off for the weekend, I thought I would share a little eye candy from the team to get you in the memory making mood! Take a peek…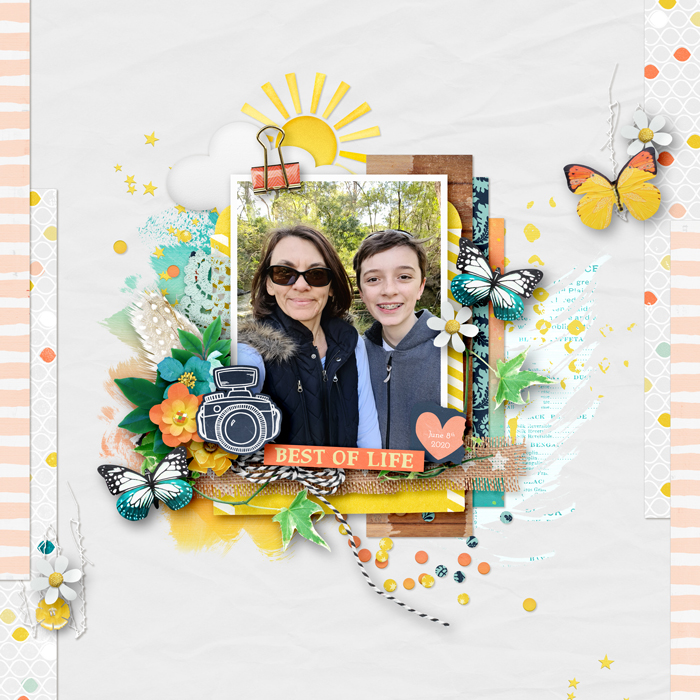 layout by SugarBabe KimB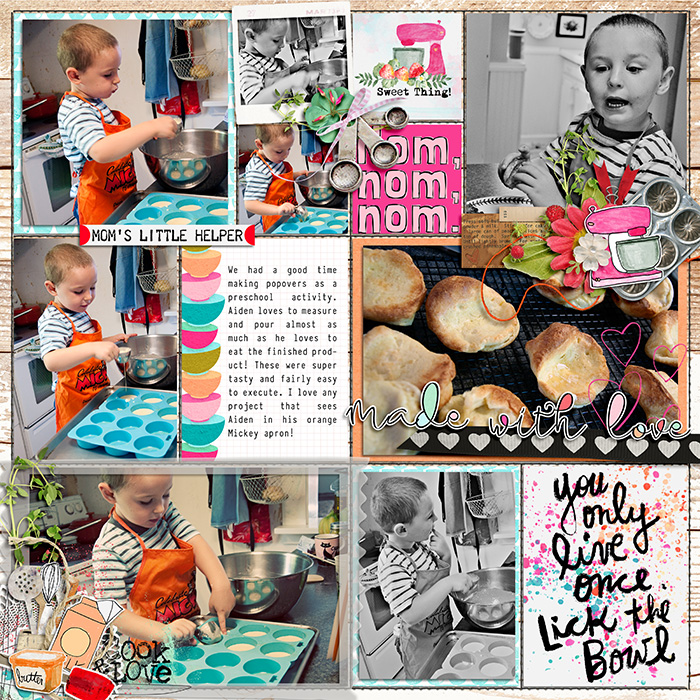 layout by SugarBabe Ally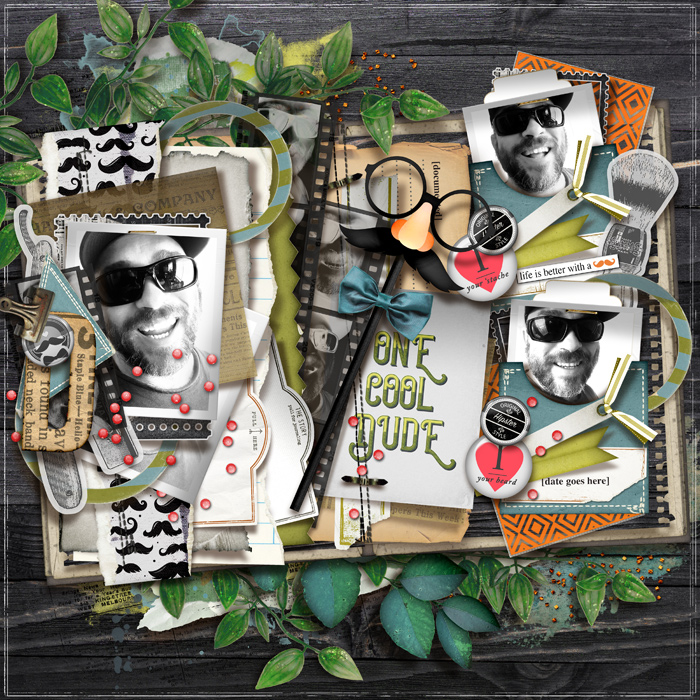 layout by Em Stafrace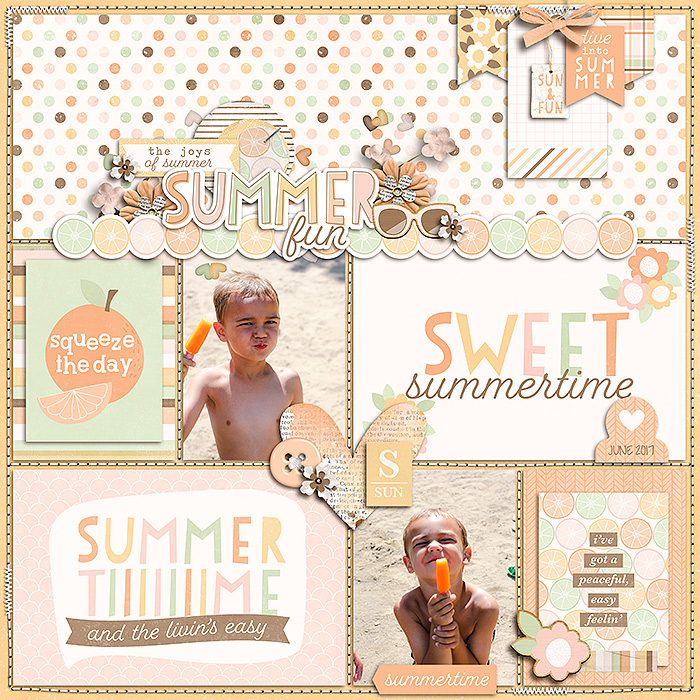 layout by SugarBabe Krista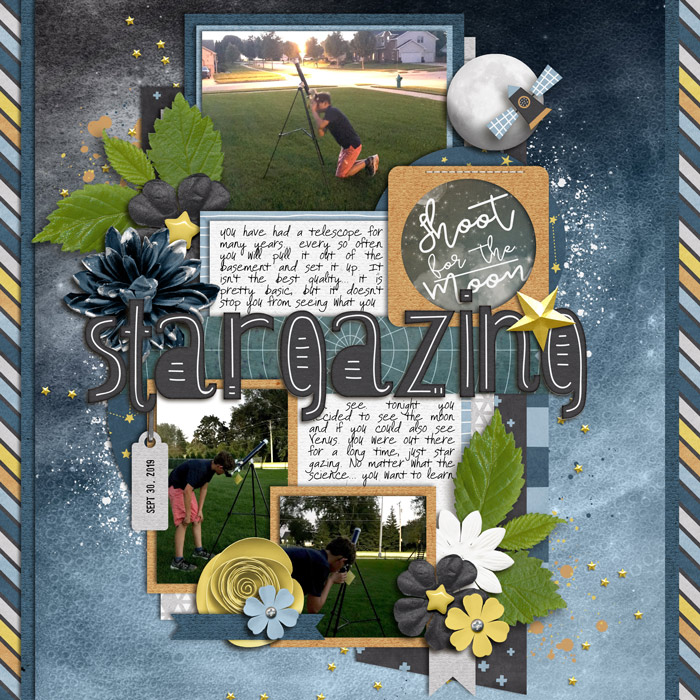 layout by SugarBabe Reba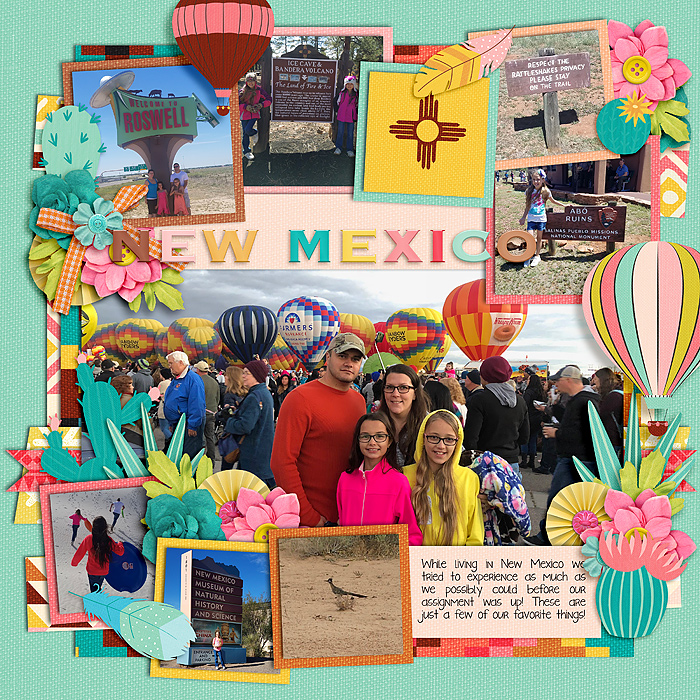 layout by SugarBabe Cassie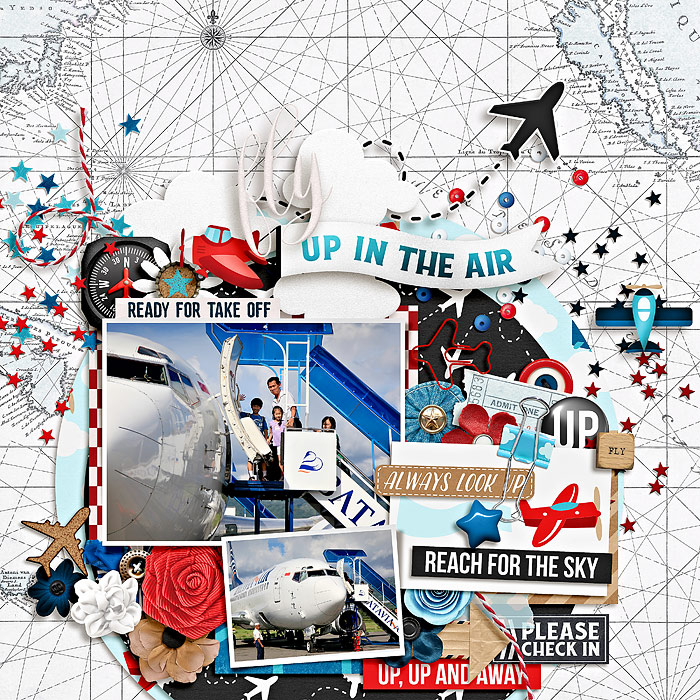 layout by SugarBabe Eve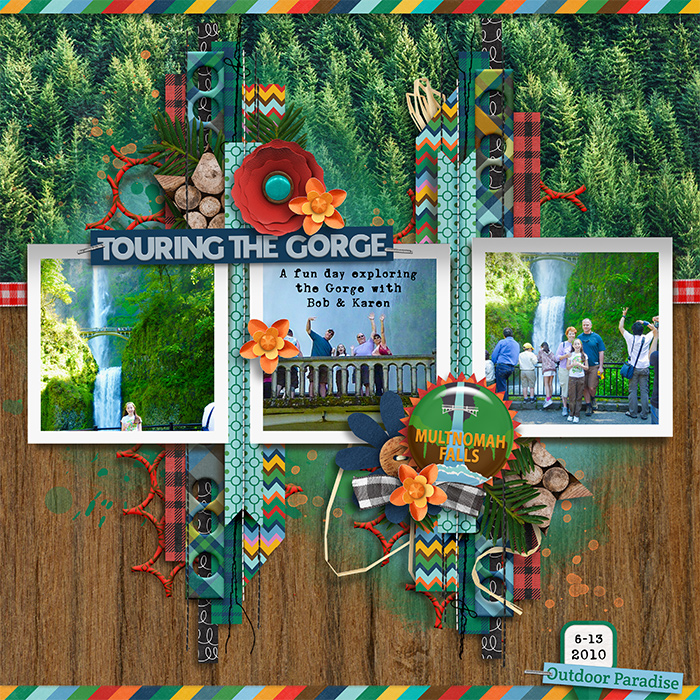 layout by Tracey Monette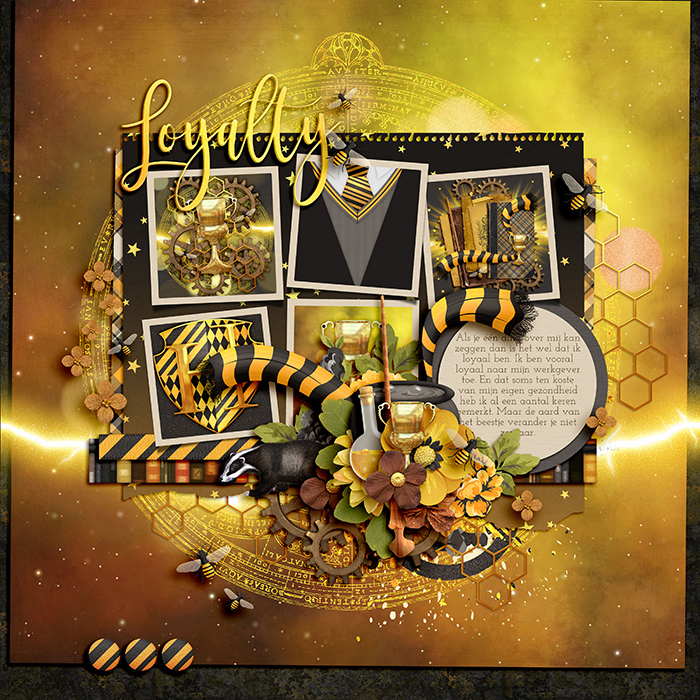 layout by SugarBabe Sarah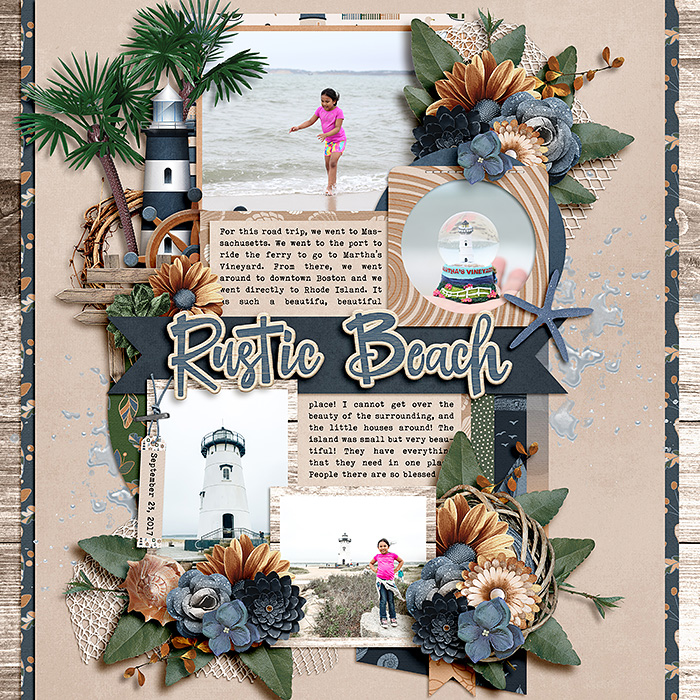 layout by SugarBabe Cherry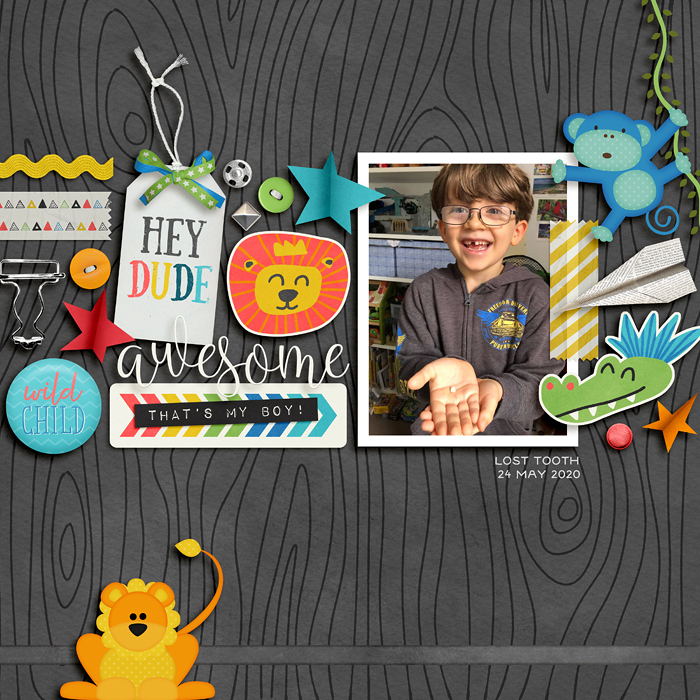 layout by SugarBabe Jacinda
With that, I'm off for the weekend, but I'll be here in your inbox on Tuesday with a fabulous and fun Oldies But Goodies sale! It's a great way to save BIG on some goodies that you may have forgotten about, so don't miss it!
Until then sweet friends, keep making memories and scrap MORE!