Featured Designer FWP – Kristin Cronin-Barrow
Happy Friday, friends! We've come to the end of another week. How's everybody doing? Wherever you are in the world, I hope you and your loved ones are safe and healthy. I'm really grateful for our sweet community, especially right now when things are so strange. Keep hanging in there!!
Today I'm excited to introduce Kristin Cronin-Barrow as our Featured Designer!
As you know, the current theme for our Featured Designer freebies this year is a Mix Tape. Each designer will create something inspired by one of their favorite songs, and at the end of the year, we will have an amazing mix tape compilation! Kristin has created a beautiful kit for us, inspired by a song by One Republic, Better Days. Take a look . . .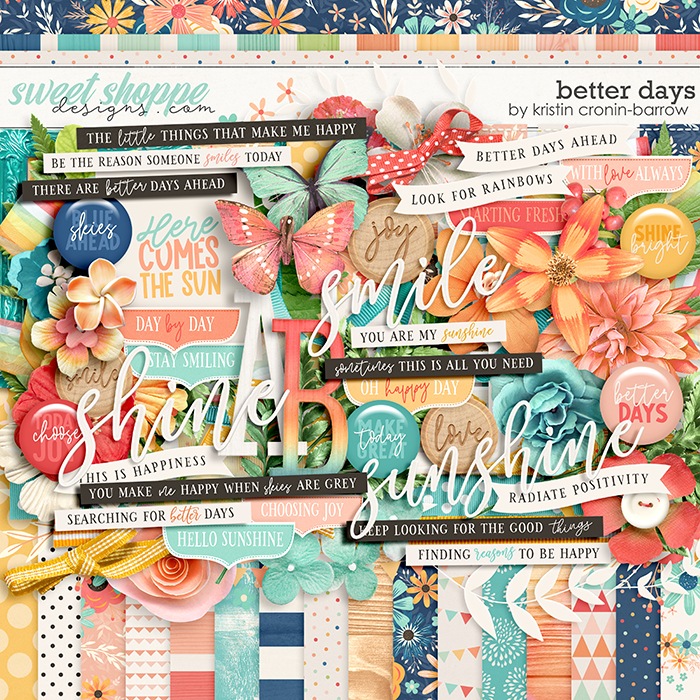 I'm pretty sure most of us are weary from the stressful things going on in the world right now, and this kit is the perfect pick-me-up! The colors are fresh and summery and make me think of citrus fruits for some reason . . . just what my heart needs!
I asked Kristin a few questions about this kit and the process she went through to create it. Here's what she had to say:
What song did you choose as your inspiration? Why does it speak to or inspire you?
I chose the song "Better Days" by One Republic as the inspiration for my mix tape kit. I went back and forth between a few songs, but in the end, this is the one that just felt right. The lyrics in the song really hit home, and I knew I needed to bring a little bit of positivity into my designing for my featured kit.
How did you decide what direction to take your kit after choosing the song for our mix-tape?
I wanted to have a kit that was positive and uplifting, and I wanted to choose colours that were happy and carefree. I tried to focus the word bits and snippets on feeling happy as well as just a sunshine kind of feel.
I also asked Kristin a few more questions about herself, her love for this hobby of ours, and some of her favorite layouts or products:
What kit are you most proud of creating in the last year? Why?
The kit I'm probably most proud of is my "A Forest Tale" collection with Over the River and Through the Woods. I had been wanting to do this collection for at least a year if not two and I always put it off. There are certain kits that take me forever to make because I have so many ideas swimming around in my head that I never think I'll be able to get it to come out as I hope.
Are you addicted to anything? What is it and why are you addicted?
Currently I'm addicted to walking. That probably sounds odd but I finally have realized how much getting out for a daily walk (often two) helps calm my head. I spend so much time at the computer that I really need to get out and step away and this is what helps me most. I always listen to audiobooks while I walk (if you can't get into audiobooks up the speed on them and that helps SO much!) It is definitely my favourite part of my day. This past winter I was still doing my walks and that helped me get through the long winter too.
Is there another designer on the team who you find particularly inspiring? What about a Babe?
There are so many designers and Babes I find inspiring! I hate calling people out because I think everyone deserves the love, but there definitely is a soft spot for Rubia. She is one of the kindest people I have ever met. She cheers people on and wants the world to be good. I think she just may have the most genuine smile in the world, and anytime she posts photos of her little family I can't help but smile. It's all so real and genuine. It doesn't hurt that she is always there to make someone laugh when needed. Once upon a time I said everyone needs a little bit of Rubia in their pocket, and I still stand by that.
What event here at SSD do you look forward to the most as a designer?

Well, I have a love/hate relationship I have with Black Friday. I've been doing my Christmas collection on Black Friday for the last 10+ years and while I love it after the fact it's definitely an event that also gives me grief, haha. I am already starting to prepare ideas for what I will do this year. It will be interesting to see how different Christmas will feel this year.
The Babes created some amazing layouts with Better Days, and as always, we love seeing how each member of our talented team brings their own style to each and every page they create! All our Babes are brilliant at showing off the versatility of each product in the Shoppe, and we hope their layouts inspire you. . . .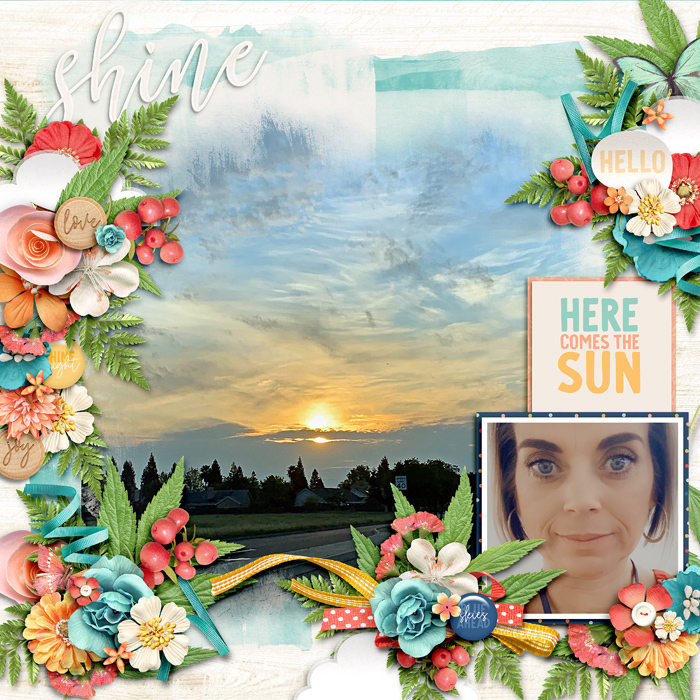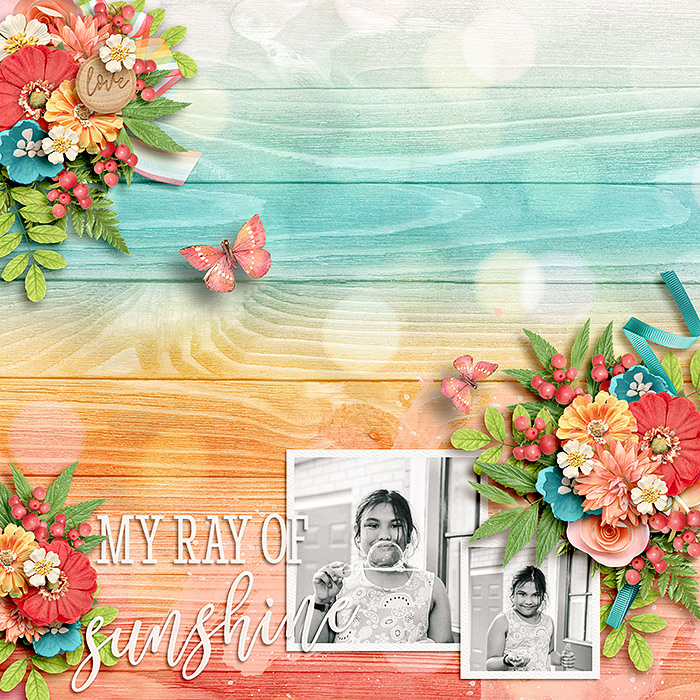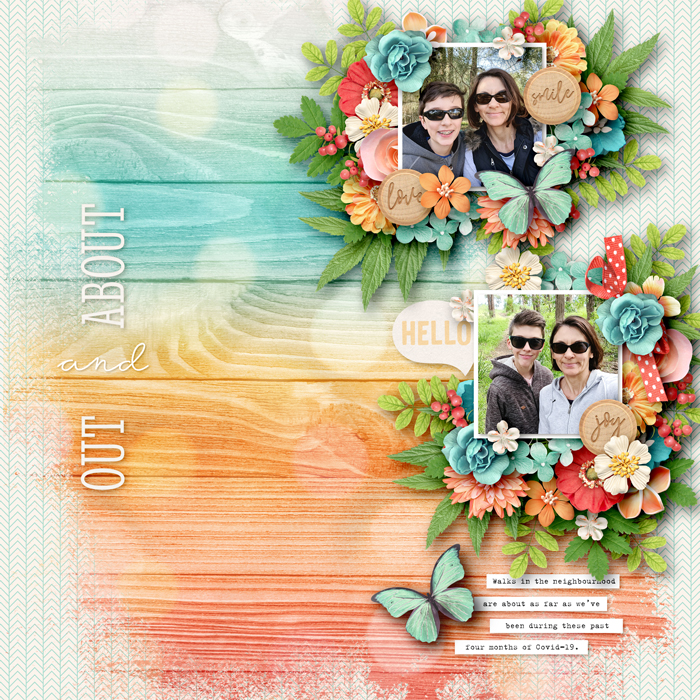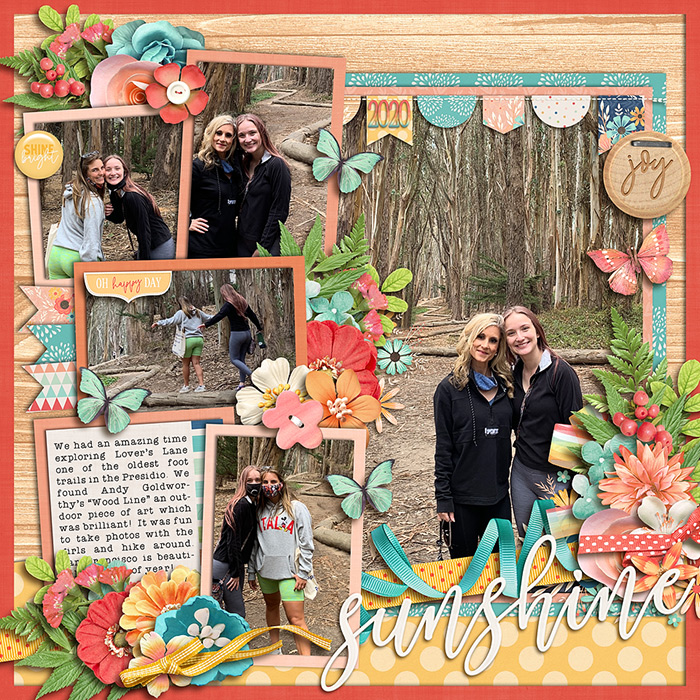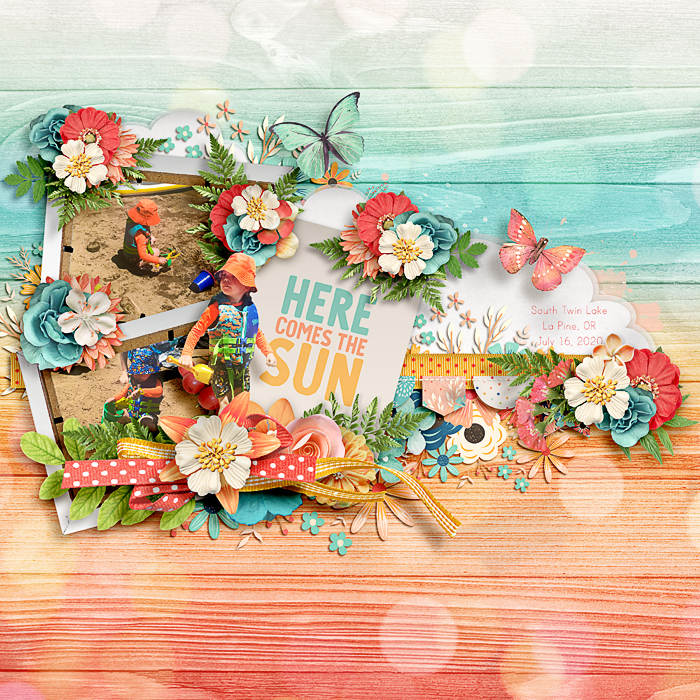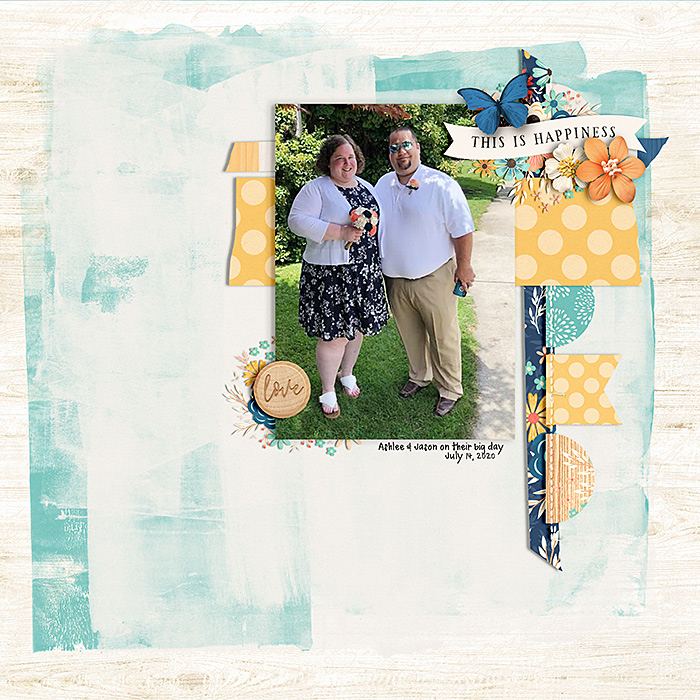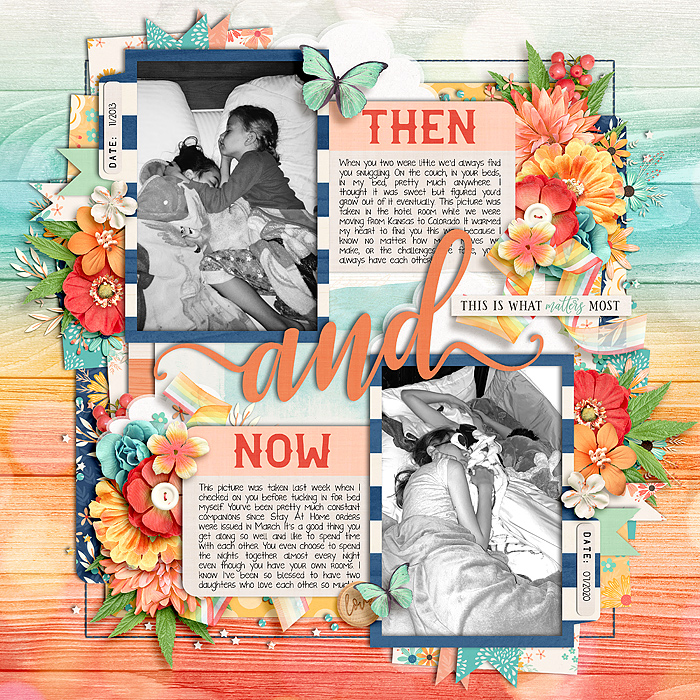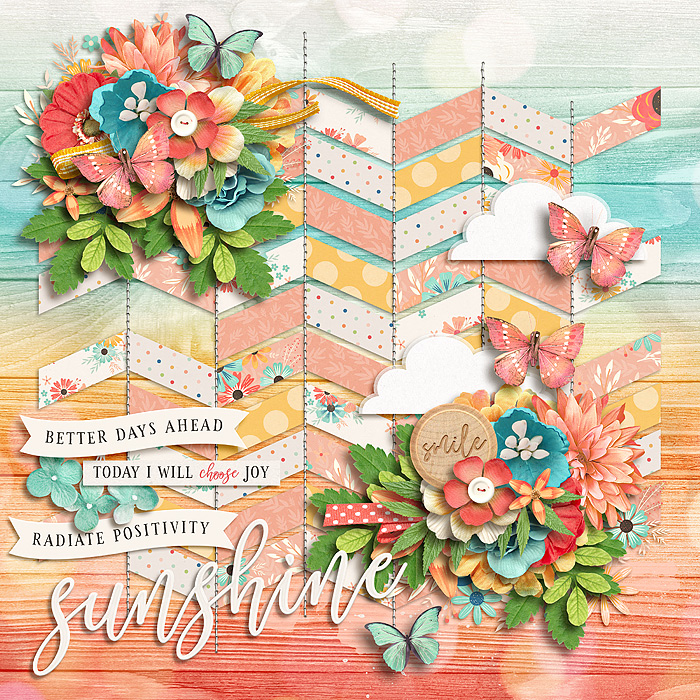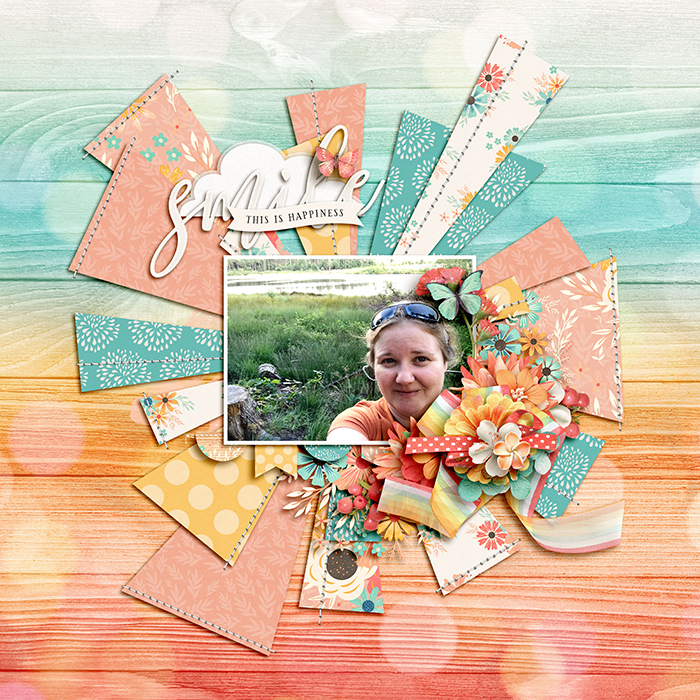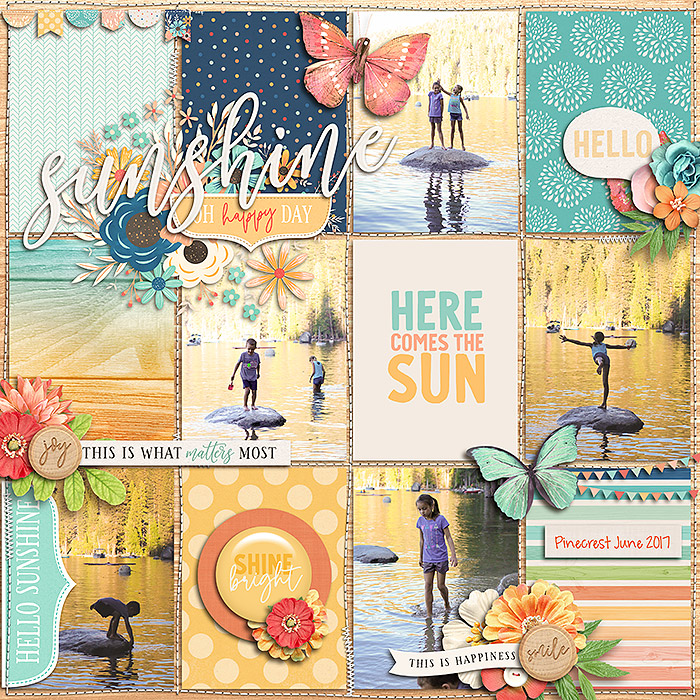 With that, go fill up your shopping cart with $10, and Better Days will be automatically added for FREE! This special offer will only be available through Friday, August 7 when our new releases go live, so don't delay! And don't forget to come back next week when we have a little sneak peek into our fun, bi-weekly sale involving our amazing featured designers! Have a great weekend!