We're excited again this month to have the opportunity to highlight one of our community members who has been participating in our challenge system for a long time.  Let's hear it for the person inspiring this month's Scraplift Sunday…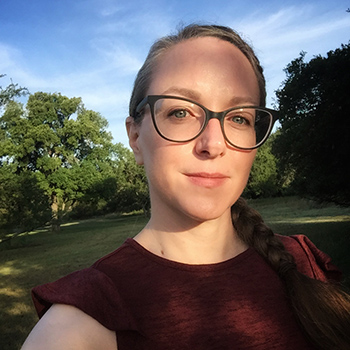 Lisa has a truly unique and fun gallery, where she scraps for the love of the creative outlet and to express herself.   We love the beautiful photos she uses as well as her amazing shadowing.  But before we get to showing you some of her standout layouts, we asked Lisa a few questions so we could get to know her a little better.
Tell us a little about yourself.
"Hi, Sweetest Scrappers around! I'm Lisa aka Armygrl throughout digi-land. My husband, our "doghter" Maggie and I currently live in San Antonio, Texas, USA.  Hopefully, before summer is over, we'll make our way over to Tbilisi, Georgia. I am a Laboratory Technologist for the US Army—22 years strong and still going.  I consider myself a bit of a science nerd and recently completed a Master's in Molecular Diagnostics.  House Ravenclaw is very fitting.  Okay, maybe I'm just a nerd."
How long have you been scrapbooking? What got you started and what has made you continue?
"I started paper crafting in 2006, Ft. Lewis, Washington when a colleague invited me to a Stampin' Up party.  I was instantly hooked!  I became pretty good at making party favors for my co-workers, but I was not very good at scrapbooking.  Seriously, I made some ugly stuff!"
"So, like a nerd does, I consulted professional literature like PaperCrafts, Memory Keepers, and practically everything from Stampington & Co (including their Art Journal series).  I kept seeing amazing layouts in these magazines and asked myself, how did they do that?  'Oh!  They did it with Photoshop!'"
"Lucky me, in 2008 I was introduced to Photoshop at work.  Learning the Photoshop platform there encouraged me to buy it for myself at home.  Twelve years later, I have no regrets.  Although I still have lots of paper and enjoy paper crafting, when it comes to scrapbooking, I'm digital.  It is time saving, there is less mess, and considering I move every three to four years, digital is easier to travel with."
What are some things about your style of scrapping that are important to you?
"I absolutely admire memory keepers who make scrapbooks for future generations—that is the heart and soul of scrapbooking.  But over the years, I migrated away from true memory keeping, to what I call digital art journaling—scrapbooking style! This art form keeps me sane!  I am able to get into my own head and express myself, something that is very difficult for me to do in any other platform (especially being an Army Officer)."
"Even though I like 'moody' and tend to be introspective, I try to radiate positivity, hope and a sense of adventure—focus on the positive.  I use a lot of selfies, photos from my travels, and my nature photos (flowers, mushrooms, hiking—things that make me feel good).  I like to use journal strips and word art that reflect the mood of the layout, but I don't characteristically add a lot of journaling.  I enjoy the creative process and find a lot of value and satisfaction in exploring different styles.  I also like to explore shadows and light…and tend to go overboard from time to time.  Well, its true. Oh, and flowers.  I like flowers. Paper flowers.  Fabric flowers.  Realistic flowers.  One flower.  Two flowers.  Clusters of flowers.  Did I mention, I like flowers?"
If you could give one piece of advice to other scrappers, what would it be?
"My number one piece of advice is 'be true to you.'  It is okay to change styles or weave in and out of different styles.  It is okay to not be completely satisfied with what you make…what is important is that you engage in the creative process.  It is so good for the brain and soul to keep growing and evolving."
Now it's time to see Lisa's inspiration for this month's challenge. 
We've selected 6 layouts from her gallery.  You can click on any of them to check out their product details or leave her some love through a comment.  And if you want to participate in the scraplift challenge for this month (which is one of the options on the August Passport), you can select any of one of these layouts to lift.  We can't wait to see how these inspire you!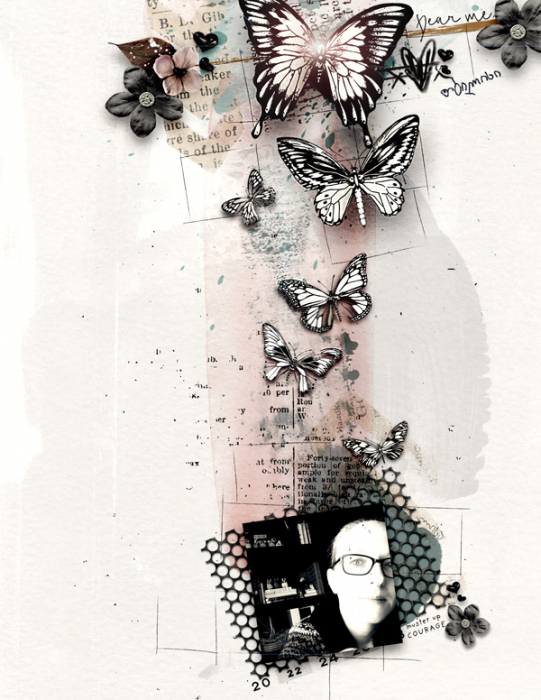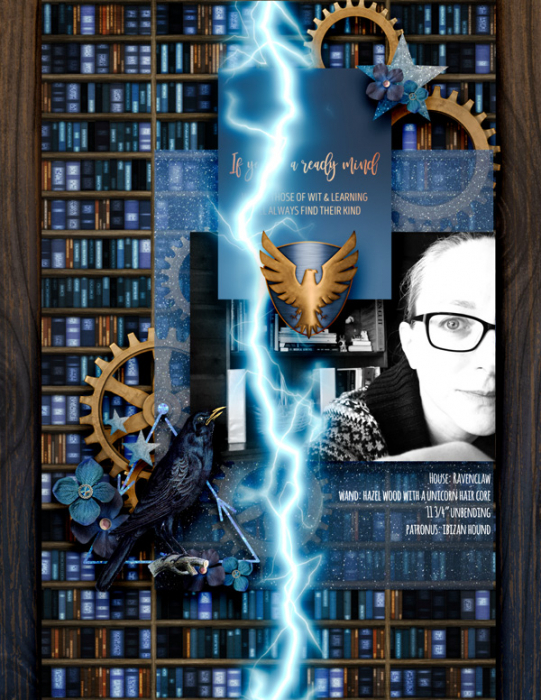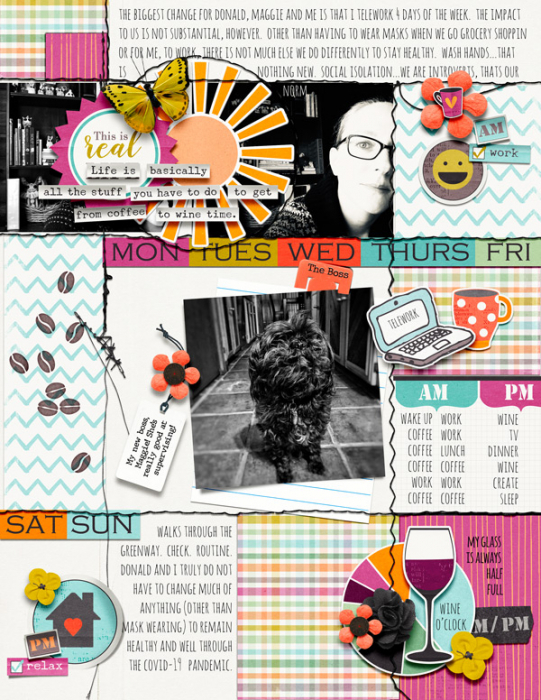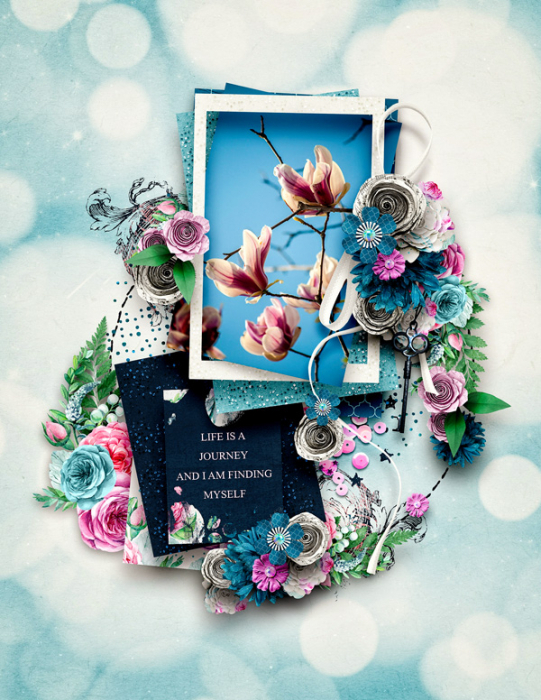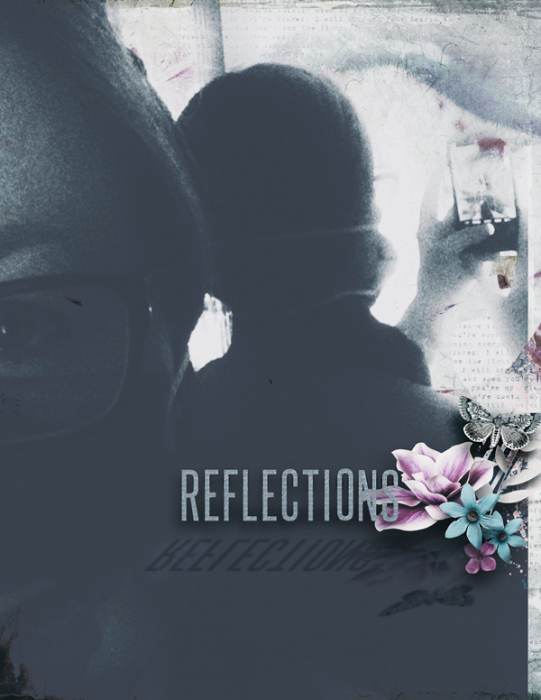 The Sugar Babes have been inspired by Lisa also, and they have shared a lift of each of her layouts.  Scroll down to see their take on this scraplift.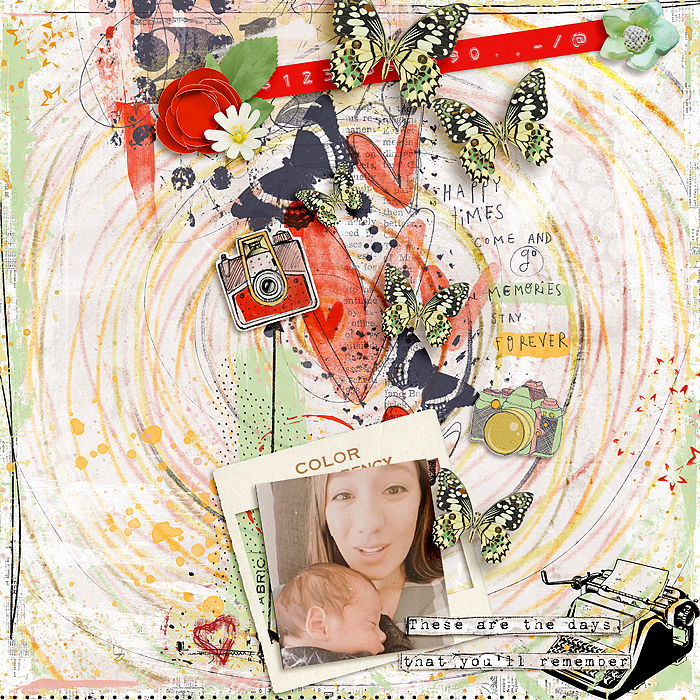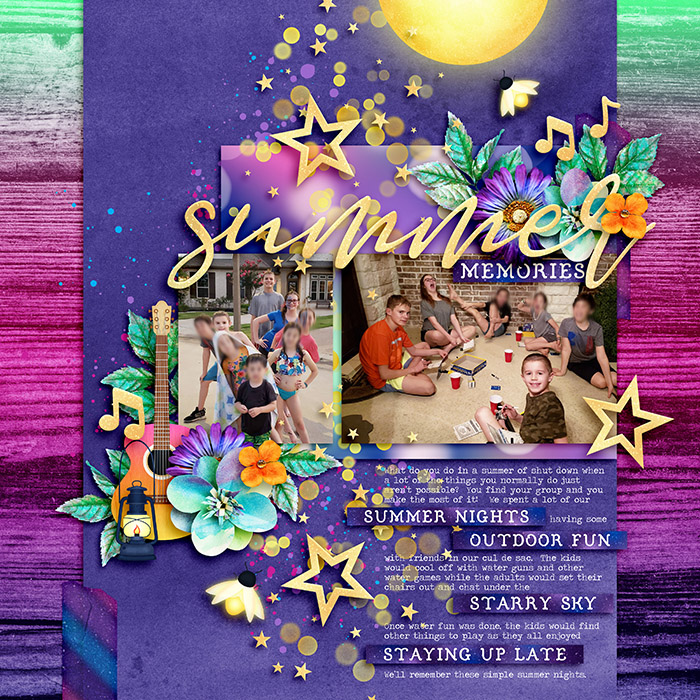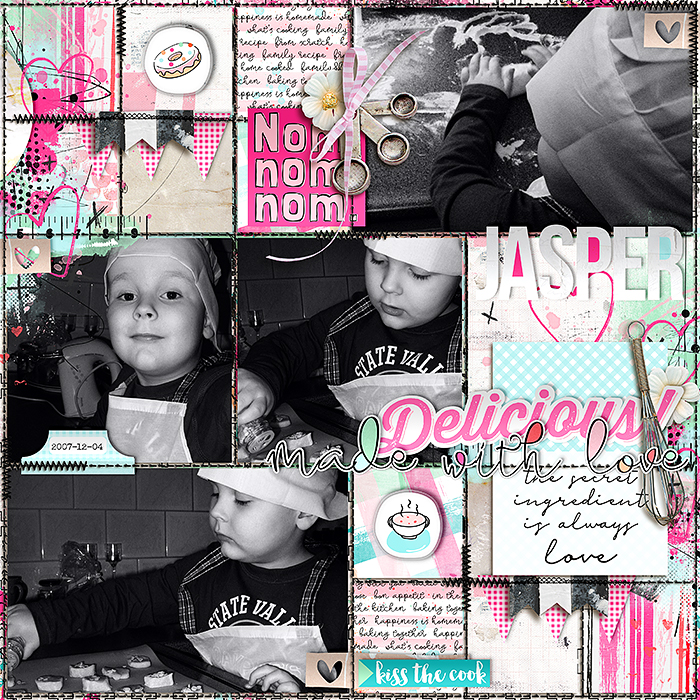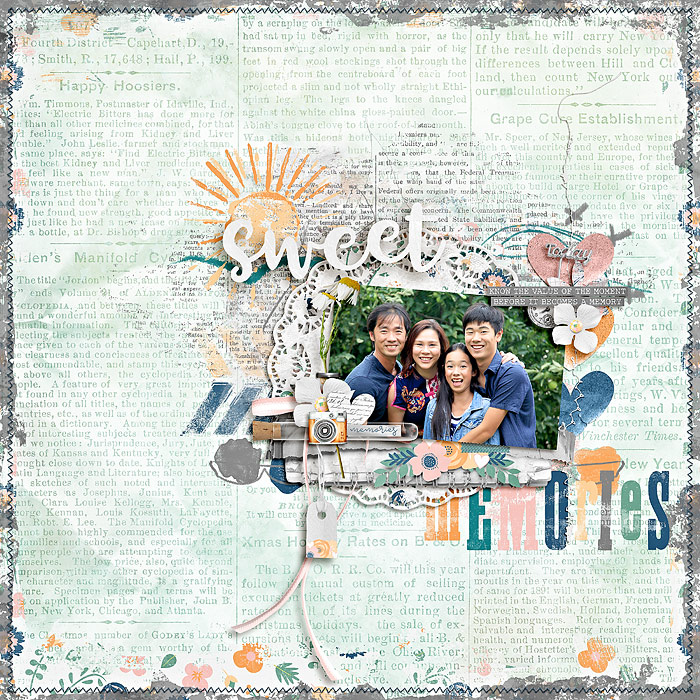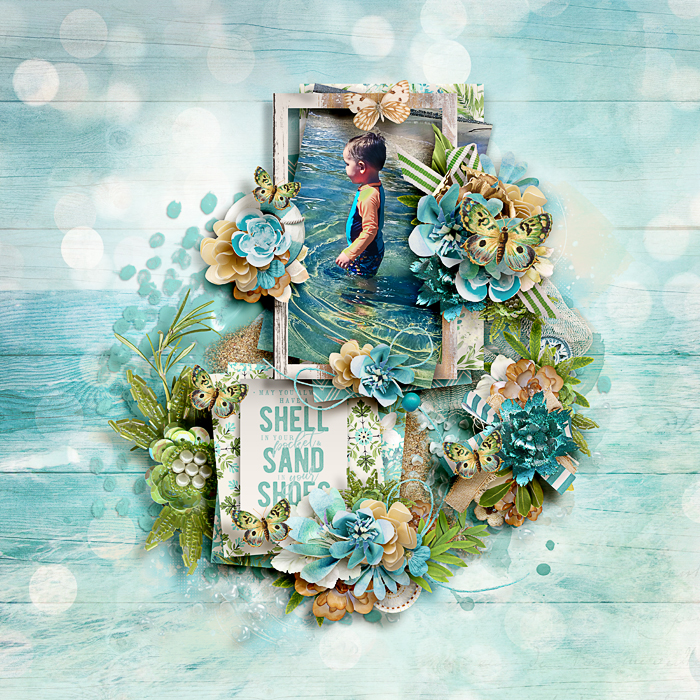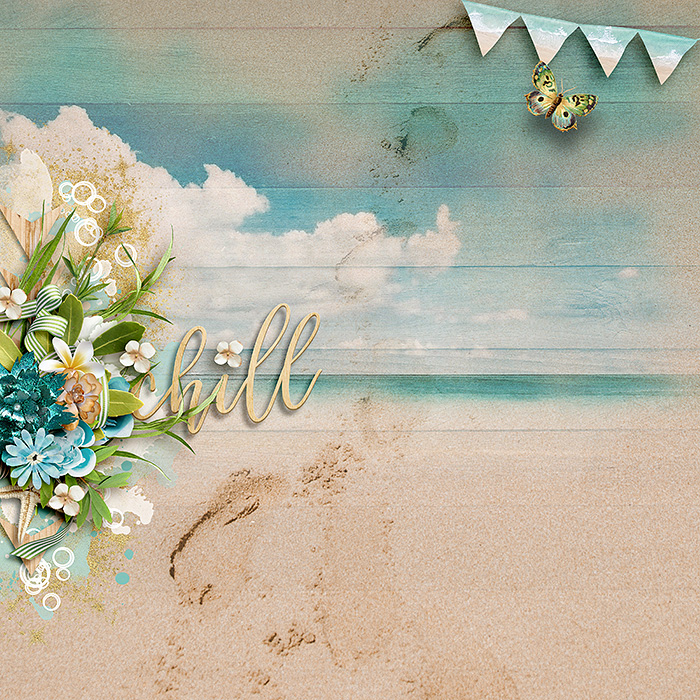 Thank you so much, Lisa, for taking the time to answer our questions and for sharing your layouts with us month after month.  We love our community here at The Shoppe!