Sweet Shoppe Saturday 9/5
Happy weekend Sweet Shoppers! Can you believe it? September is here, and that means Fall is underway here in the Northern Hemisphere! Once again, it's that time of the week when I get to show off the scrumptious new goodies our designers have been working on all week long, and this week there are oodles of treats that I know you guys are going to love!
While our newest goodies are pretty sweet on their own, another one of our incredible designers just went into the spotlight a short time ago as our latest featured designer, and I absolutely adore the little treat that she has in store as your free gift with purchase over the next couple of weeks! I can't wait to show off that sweet and whimsical, music inspired freebie, but before we get to that, here's your first look at…
I loved looking through this week's behind the scenes new release thread in our staff forum, because there are some really awesome new goodies hitting the shoppe this week! Em of the Nifty Pixel has teamed up with the fabulous Tracy Martin to bring you an incredible new collection called Wabi-Sabi, Ru & Nat have teamed up to send summer out in style with a gorgeous new collection called Summer Memories Never Fade and on top of those beauties, we also have a slew of fantastic new goodies celebrating friendship and family get togethers, and some wonderful templates too! So if you're looking for more tools to make your scrapping quick, easy and beautiful, tonight is your night! Those treats are just the start of the latest and greatest goodies from the sweetest spot in town, so be sure to stop by the shoppe NOW to take a closer look at everything making a debut tonight!
As always, all of our newest treats are 25% off all weekend long, but on top of those savings, we also have a brand new Featured Designer freebie for you too! Laura Wilkerson is the latest designer to shine in our Featured Designer spotlight, and the kit she's created for her contribution to this year's mix tape is adorable perfection!
I don't know why, but I always love dreamy kits filled with blues and purples, and this little beauty is no exception! I adore Laura's one of a kind doodles too, and Dream a Little Dream of Me is packed with them! From the puffy little clouds to the dreamy and sweet sheep, this sweet and sleepy kit too cute! Best of all, Dream a Little Dream of Me is our FREE gift to you when you spend $10 over the next two weeks, so don't miss it…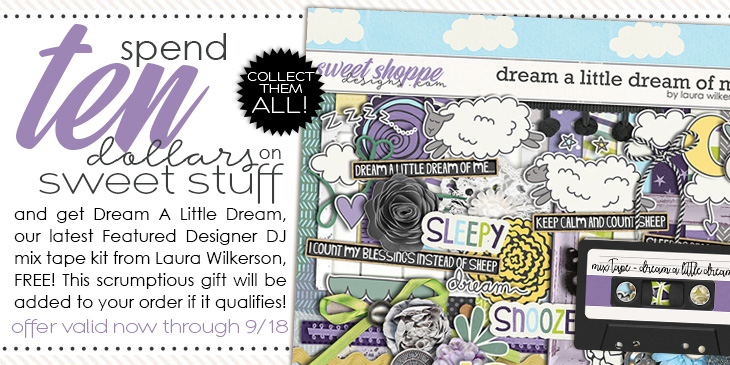 The Babes had a blast creating pages with our newest releases and Laura's featured designer freebie, so I had a really hard time narrowing down this week's newsletter inspiration! That said, I was able to pick a handful of beauties to share with you this week, so check out the eye candy below and head to the shoppe for lots more inspiration showcasing all of this week's sweet new stuff…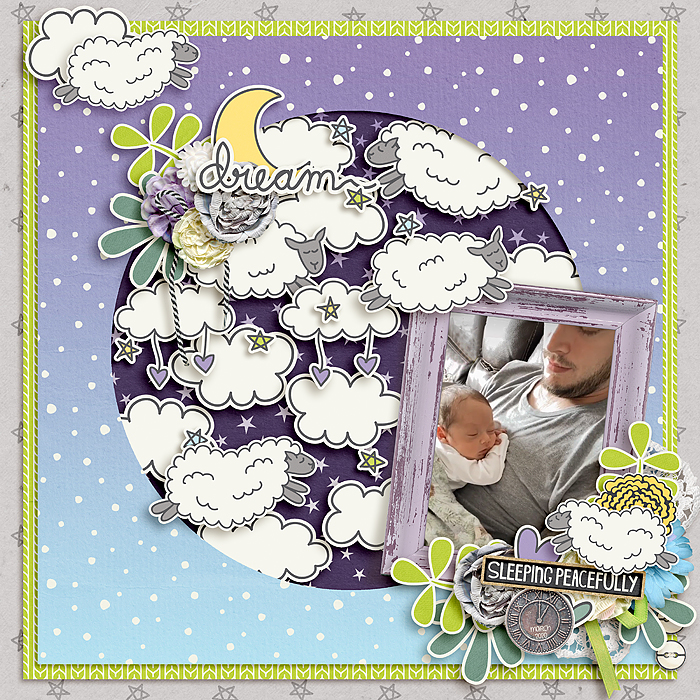 layout by SugarBabe Tammy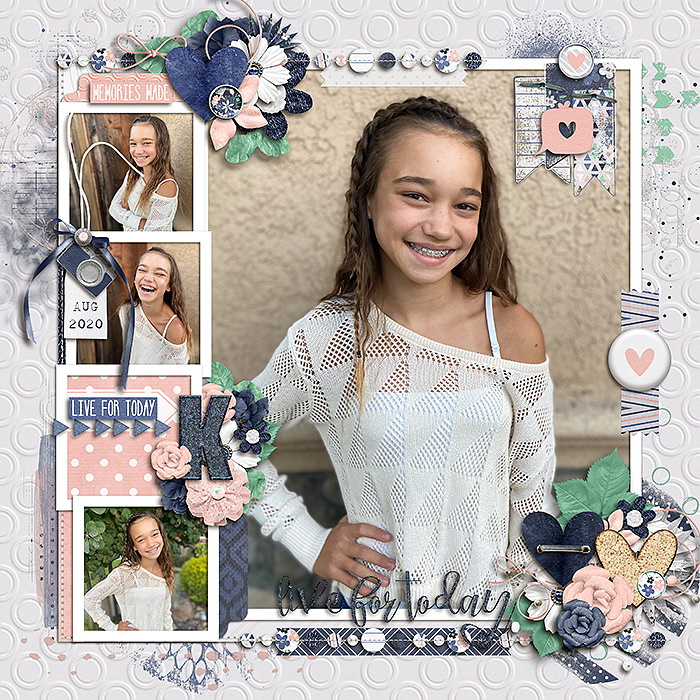 layout by SugarBabe Krista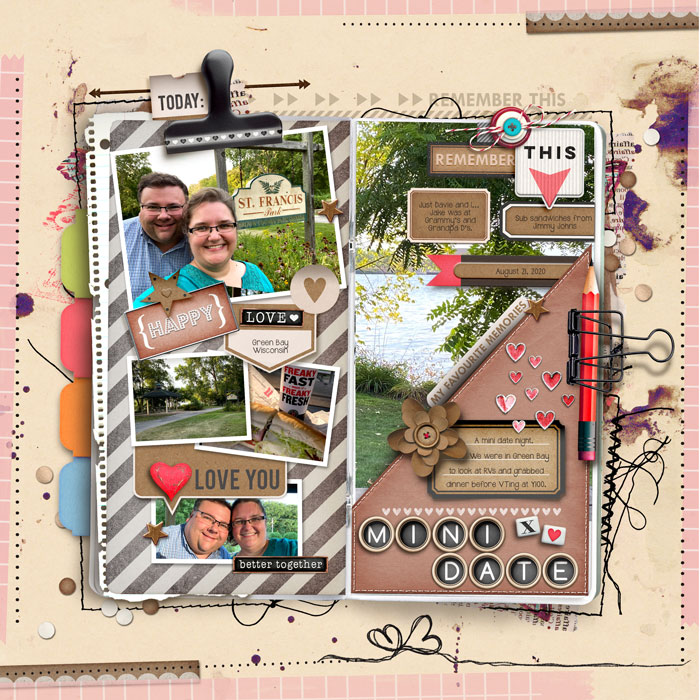 layout by SugarBabe Rebecca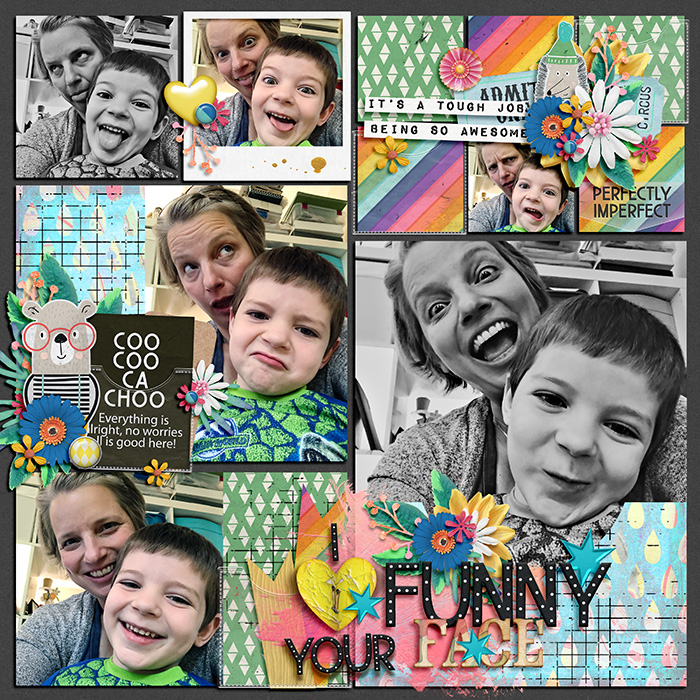 layout by SugarBabe Ally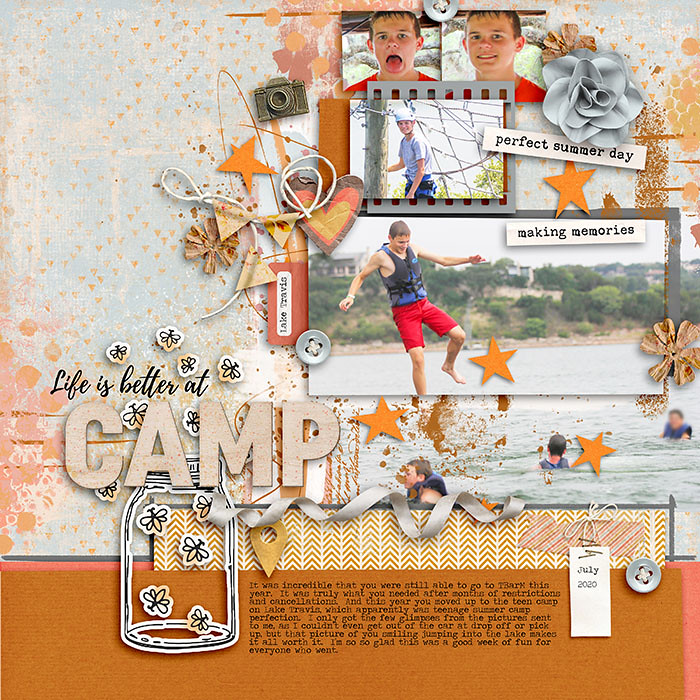 layout by SugarBabe KimE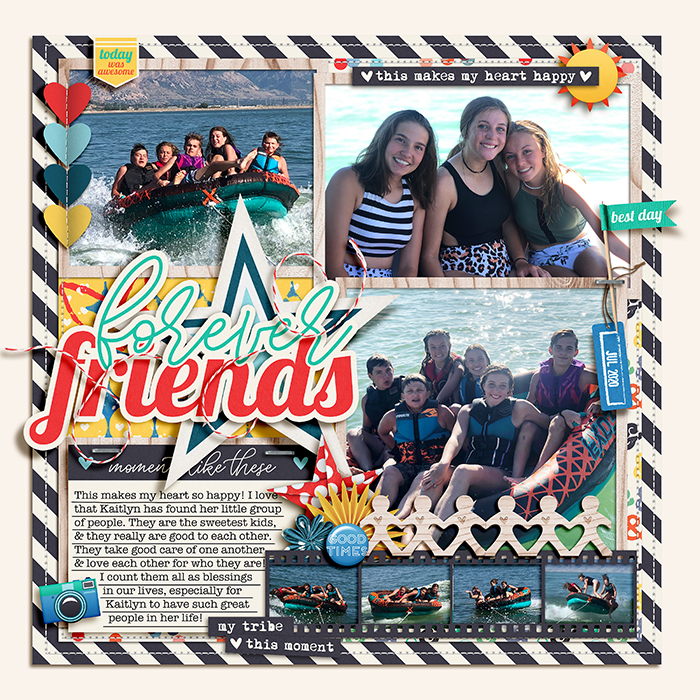 layout by SugarBabe Aly
Speaking of inspiring, we're nearly a week into September which means there's a fantastic set of new passport challenges waiting for you in our forums! If you aren't already playing along with this month's Passport to Wisdom, what are you waiting for? There are a heap of amazing challenges that are flexible and open to interpretation calling your name, and best of all, you can win sweet stuff and earn massive discounts each and every month, just for playing along…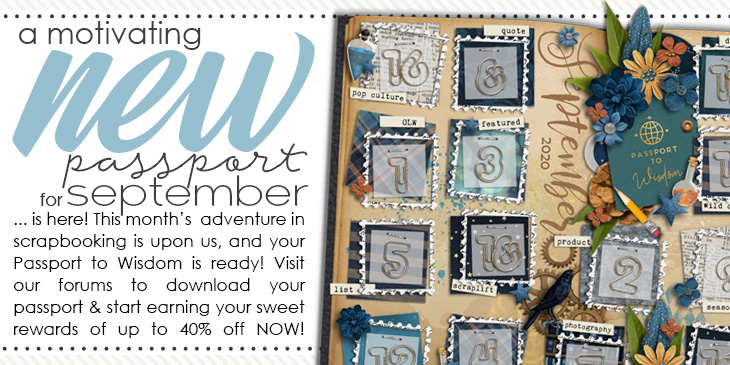 On that note, I'm off for the week, but I'll be here in your inbox on Tuesday to shine the spotlight on some older favorites that you may have forgotten in a scrumptious Oldies But Goodies sale! I can't wait to show off what the designer's have chosen for this sweet sale, so be sure to keep your eyes right here on your inbox for our Tuesday lunch date!
Until then, keep making memories and scrap MORE!