Featured Designer FWP – Meagan's Creations
Happy Friday, friends! Valentine's Day is this weekend. Covid kind of makes celebrating tricky, but I hope you will all make some happy memories with your loved ones, whether that's your kids, a great group of friends, or a special someone. You can make any day special if you're with the ones you love!
Today, I'm excited to introduce Meagan of Meagan's Creations as our next Featured Designer! This year, our fabulous designers are celebrating some of our most memorable days in our new A Day To Remember series of kits! Meagan's contribution to this theme is so much fun! A Surprising Day is a colorful kit perfect for documenting all the surprising, unexpected, and exciting moments in life. Take a look!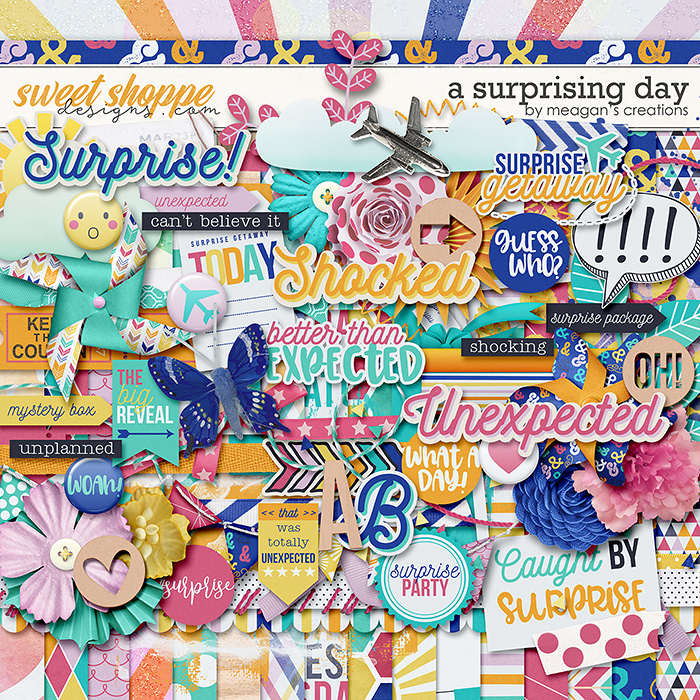 I just adore all of the fun word art in this kit and all of the bright colors. It's just yummy!!
I asked Meagan a few questions about herself, her love for this hobby of ours, and some of her favorite layouts or products:
What is your favorite way to spend a day?
Oh wow, well I love a lazy Saturday where I don't have to get up early to get anyone to school or rush to any appointments, so sleeping in is a great start to my favorite kind of day! I then love spending some time reading a book (love clean romances!), maybe putting together a puzzle, and possibly going shopping! I love playing board games with my family and checking out a movie together as a family. We're enjoying watching the newest episode of WandaVision every Friday night currently!
Show us a favorite product in your store, someone else's store, or a favorite layout in your or someone else's gallery.
I Love my Family. I love blues and yellows and find I often pick them as the colors for our family photos! So I wanted to make a collection I could use with our family photos!
If you could visit anywhere or anyone, where would you go/who would you see and why?
I have a love of all things Japan! Japanese animation, or anime, really sparked my interest in art and inspired me to draw and develop an artistic side. I would love to see the cherry blossoms in bloom and visit the beautiful mountains and see the ocean from Japan. Seeing all of the historical architecture that I admire in the Japanese shows I watch would be so fun!
Do you have a fail-proof meal or recipe that you can make over and over? What is it and are you willing to share the recipe?
Here's my family's favorite cheese enchilada recipe:

– 1 chicken breast, cooked and cut into small chunks
– 8 soft tortillas
– 1- 8oz package of cream cheese
– 10 oz of your preferred salsa (we love salsa verde!)
– 2 cups of cheese (we prefer fiesta style or Mexican cheese!)
– 1 green onion chopped (I probably use 2 because I love green onions so much!)

Let the cream cheese soften by sitting it out at room temperature for a while. Then mix in a mixer for 3–4 minutes until soft. Add 1 cup of cheese and the onions. Blend well. Then, by hand mix in the chicken chunks (I mix by hand because my husband doesn't like the chicken to be pulverized!). Grease a 9×13 baking dish and preheat the oven to 350 degrees. Spread 1/8 of the cream cheese mixture into each of the tortillas and roll them up, placing them in the baking dish side by side. Cover with the salsa. Cover with the remaining 1 cup of cheese. Cover the pan with aluminum foil and bake for 20 minutes. Then, remove the aluminum foil and bake for 5 more minutes. Serve with guacamole, Mexican rice, and tortilla chips!
Do you have a quick tip, trick or tool of the trade that you can share with our readers?
If you have Photoshop CC or Creative Suite, there's s script under File–>Scripts–>Load Files into Stack that I just LOVE using! I use it when making kit previews but also when I'm making word art clusters. I select all of the elements I think I'm going to use, load them into one file and drag them over. Then, I can make them all invisible and make each one visible one at a time as I build my clusters. It saves me a ton of time!
The Babes created some amazing layouts with A Surprising Day. As always, we love seeing how each member of our talented team brings their own style to each and every page they create! All our Babes are brilliant at showing off the versatility of each product in the Shoppe, and we hope their layouts inspire you. . . .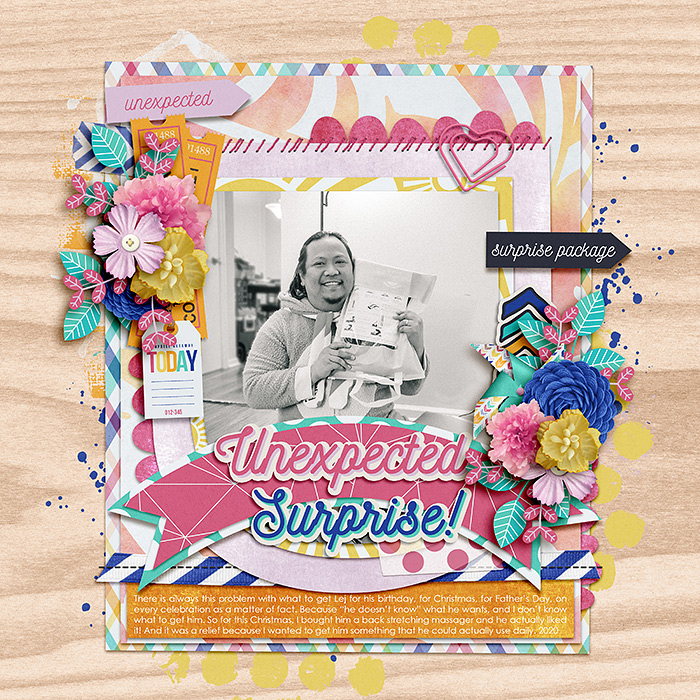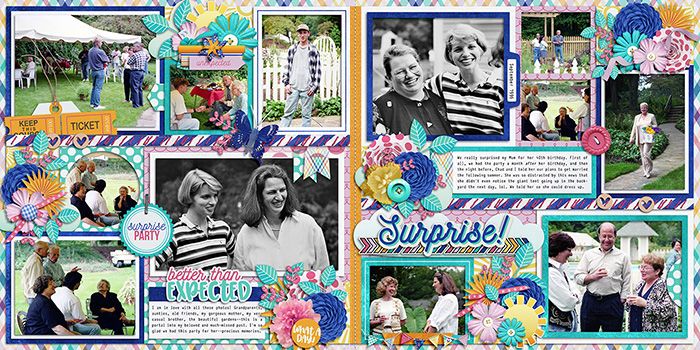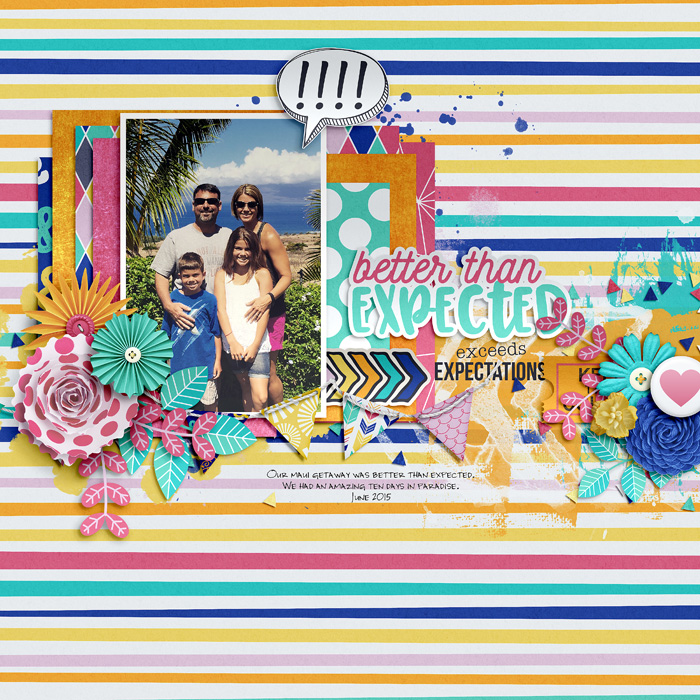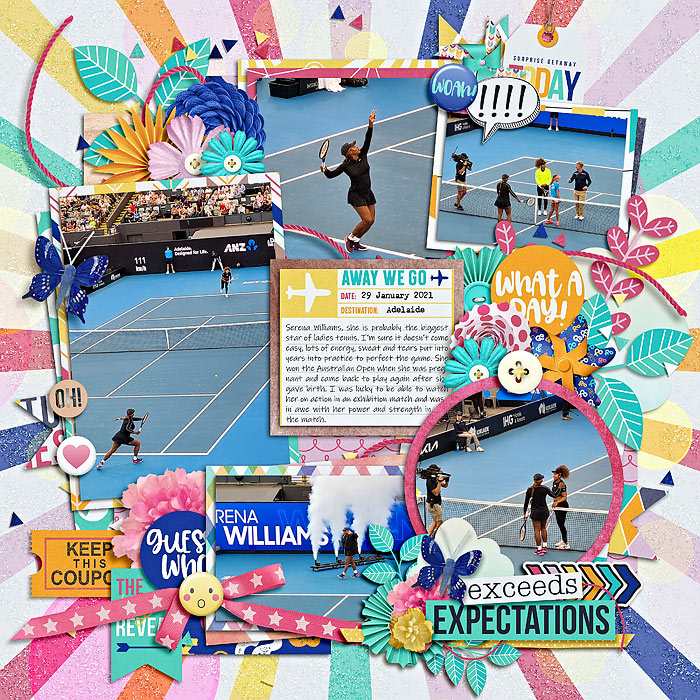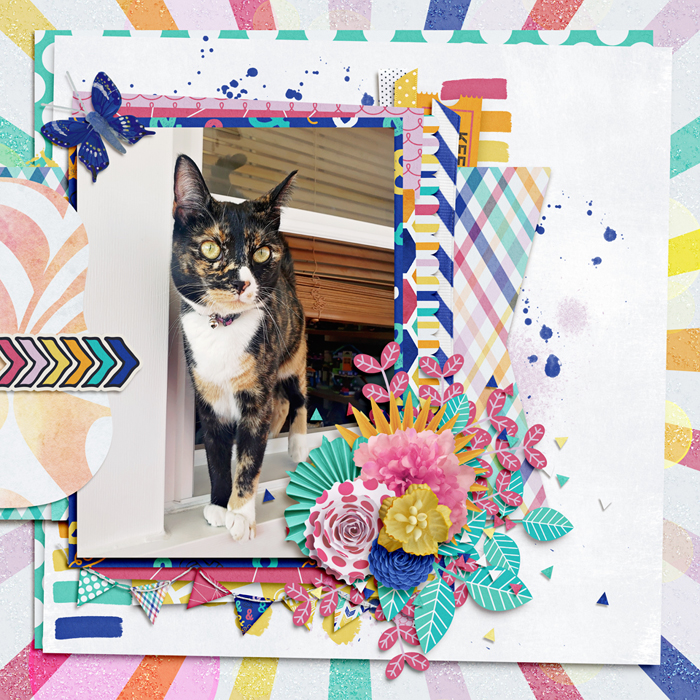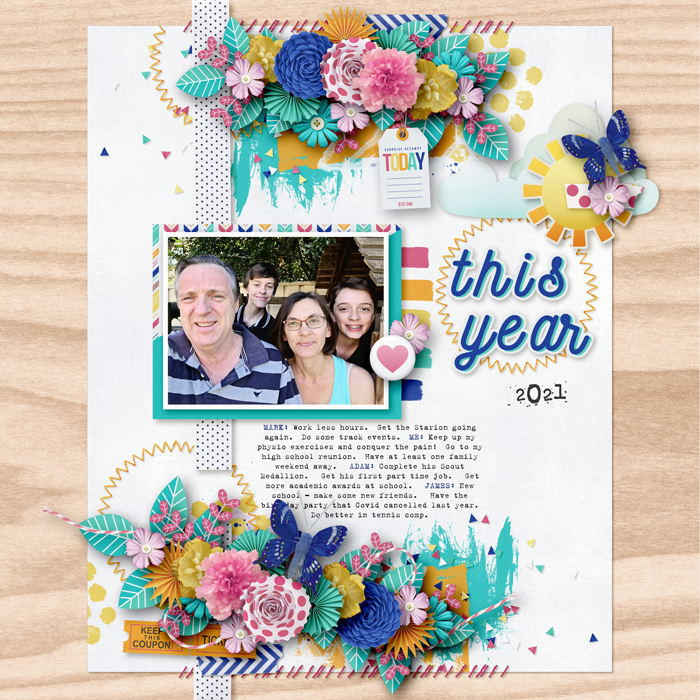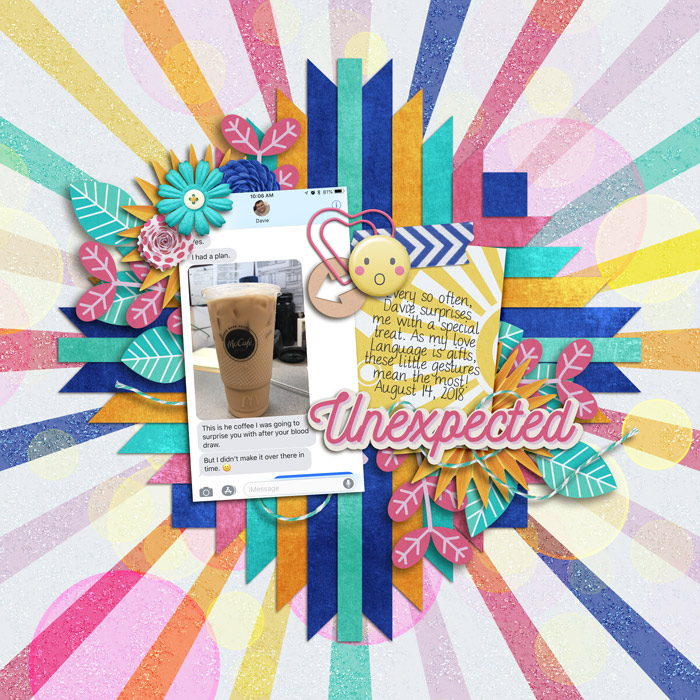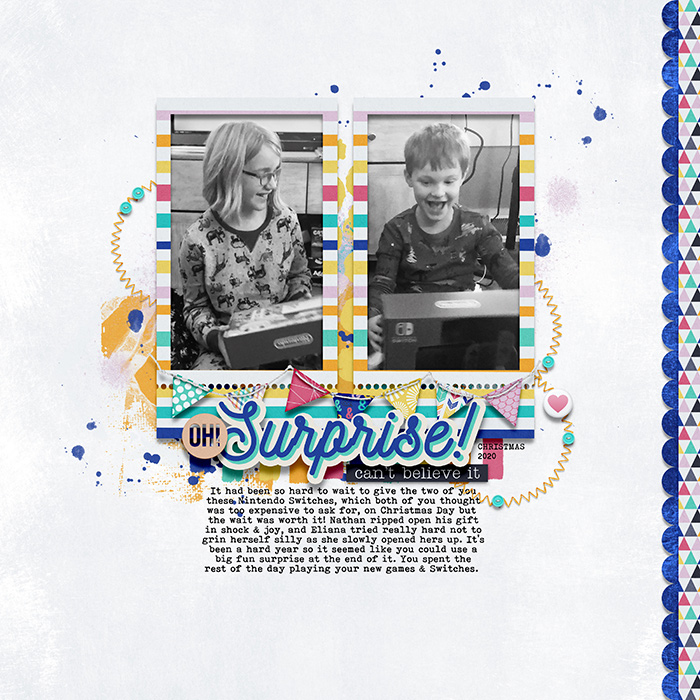 With that, go fill up your shopping cart with $10, and A Surprising Day will be automatically added for FREE! This special offer will only be available through Friday, February 26 when our new releases go live, so don't delay! And don't forget to come back next week when we have a little sneak peek into our fun, bi-weekly sale involving our amazing featured designers! Have a great weekend!