Sweet Shoppe Saturday 2/13
Hey, hey Sweet Shoppers! Can you believe we're already half-way through February? I seriously can't believe that our 15th birthday party is flying by so quickly! Our designers always shine, but I have been blown away by how much AMAZING new stuff they have put out this month, and tonight is no exception!
In addition to a heap of scrumptious new releases, we also have two incredible free with purchase offers for you this weekend including a brand new featured designer freebie, and our fabulous 15th Birthday mega-collection, It's My Birthday Too!, which will be FREE with your $20 purchase all week long! I can't wait to give you all of the details, so sit back, relax and take a peek at all of the scrumptious new goodies they've created for you in…
As you can see, the designers pulled out all the stops this weekend, and there are some incredible new goodies making their debut tonight! Love is clearly in the air because pink and hearts are abundant in this week's sweet treats, but that's just the beginning of the yumminess. We have heaps of amazing new templates, kit for winter activities, movie night, early mornings and so much more, so be sure to take a closer look at everything hitting the shoppe tonight!
Like always, all of our newest releases are 25% off until Monday at 6am EST, but to make this weekend extra sweet, we also have a heap of Free with Purchase offers for you too! In addition, to a brand new Featured Designer freebie, our incredible 15th Birthday mega-collection is here, and I can't wait to show it off!
Before I get to that though, a brand new designer went into the spotlight this afternoon as our latest featured designer, and the kit she's created for this year's A Day To Remember series is absolutely perfect! Meagan Tuck of Meagan's Creations chose to shine the spotlight on those unexpected events in her Featured Designer freebie, A Surprising Day, and the bright colors and whimsical motifs she's using in this beauty are perfect for scrapping just about anything! Take a look…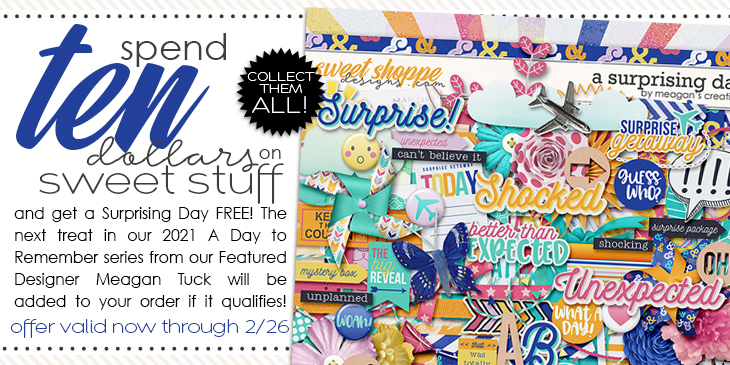 You can get to know Meagan a little better in her feature on the blog this week, so I hope you'll check that out! Meagan works so hard, and brings incredible products to the shoppe week after week, and this must-have beauty is no exception!
And speaking of must-have beauties, our limited edition, 15th Birthday Mega-Collection is here, and it is MASSIVE! If you've been playing along with Party Game-A-Day in the forums, you've been collecting one of this year's mega-collections, You Say It's Your Birthday which celebrates the people we love and their special day, but this week's special promo is the perfect follow-up to that and shines the spotlight back on ourselves in It's My Birthday Too! Check out the details…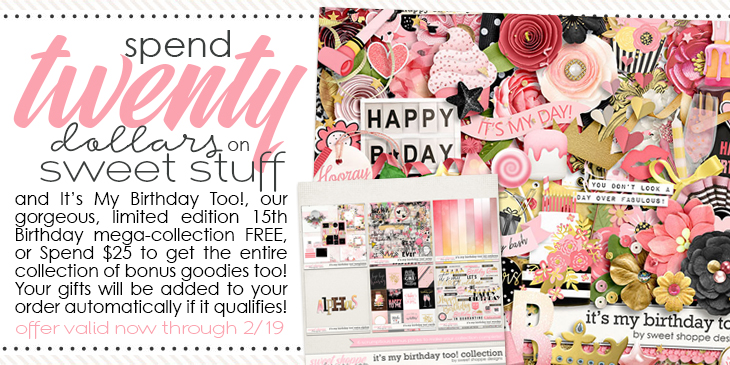 We love pink and sparkly around here, and this fantastic collection is jam packed with beautiful goodies that we think you're going to love! This delightful collection is jaw-dropping HUGE, and whether you spend $20 for the kit alone or splurge an extra $5 for all of the add-ons too, you're going to get an amazing limited edition collection from our team that we know you're going to love, so don't miss it!
Like always, our Babes worked incredibly hard behind the scenes to make our newest goodies and free with purchase offers shine, so I wanted to share a heap of layouts from the team which I hope inspire you heading into the weekend…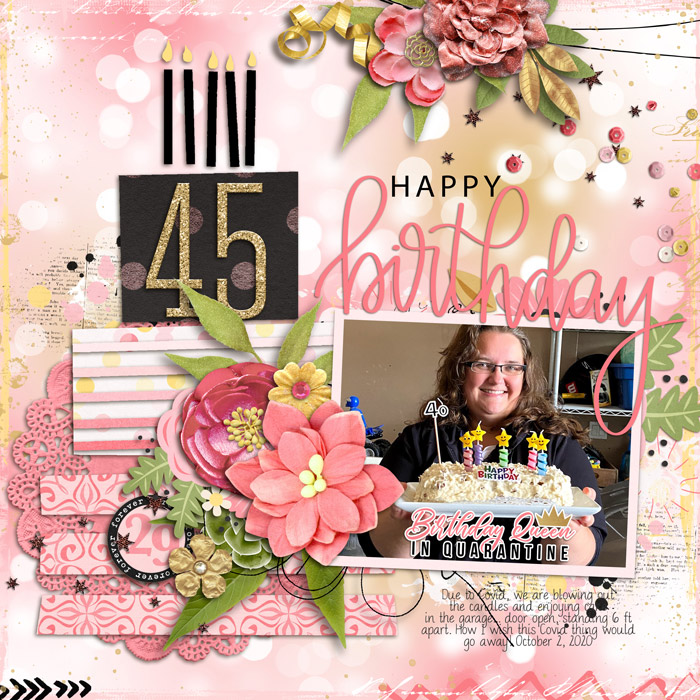 layout by SugarBabe Rebecca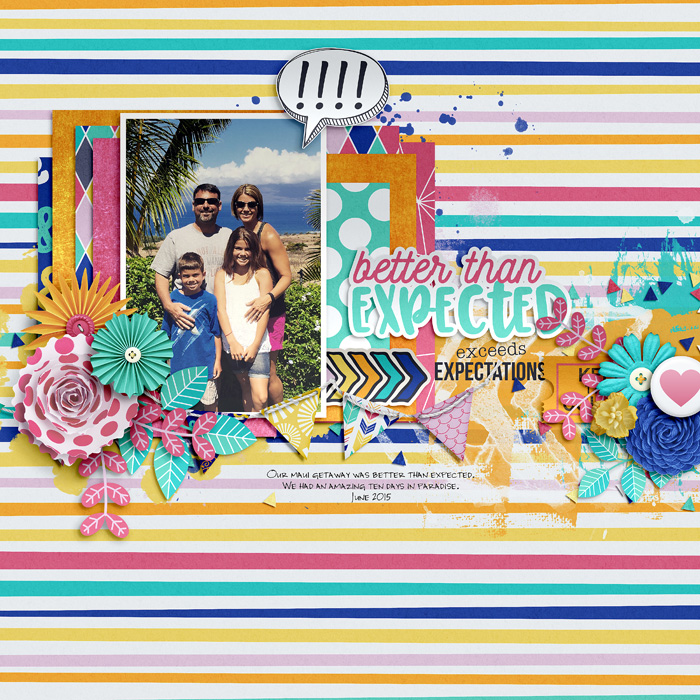 layout by SugarBabe Carrie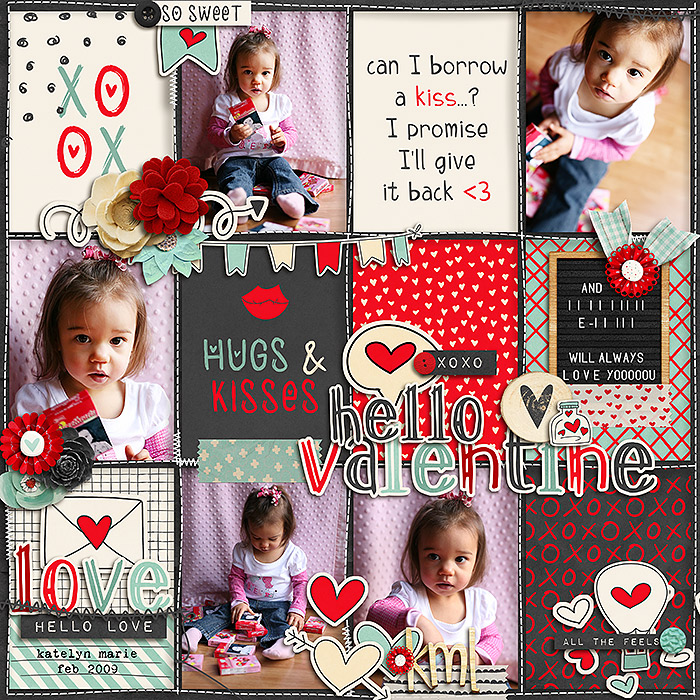 layout by SugarBabe Krista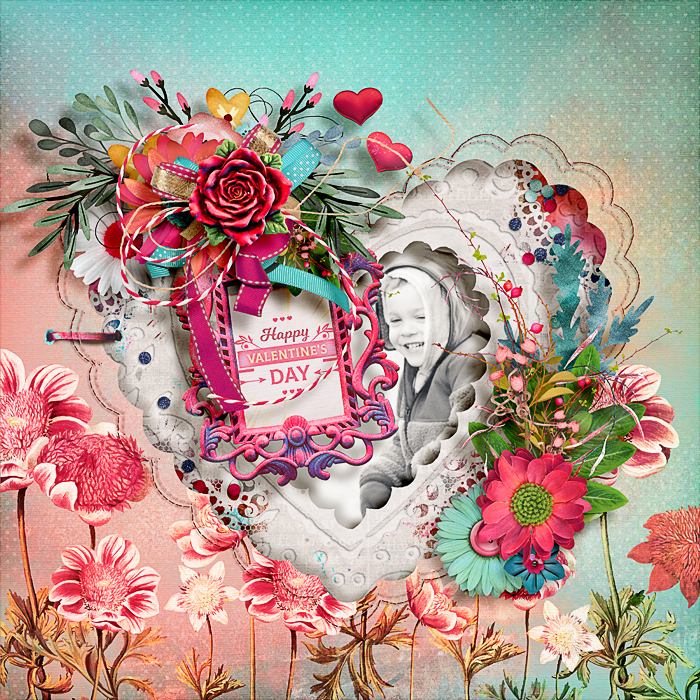 layout by SugarBabe Sheri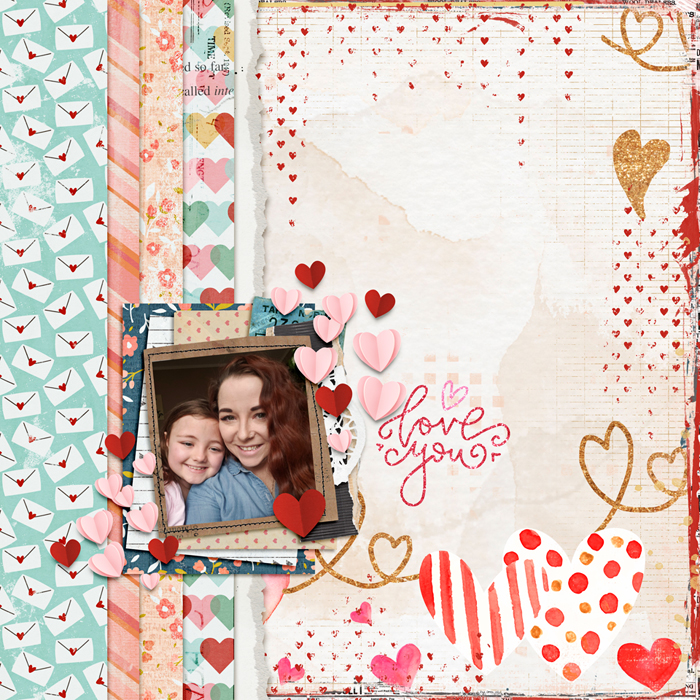 layout by SugarBabe Holly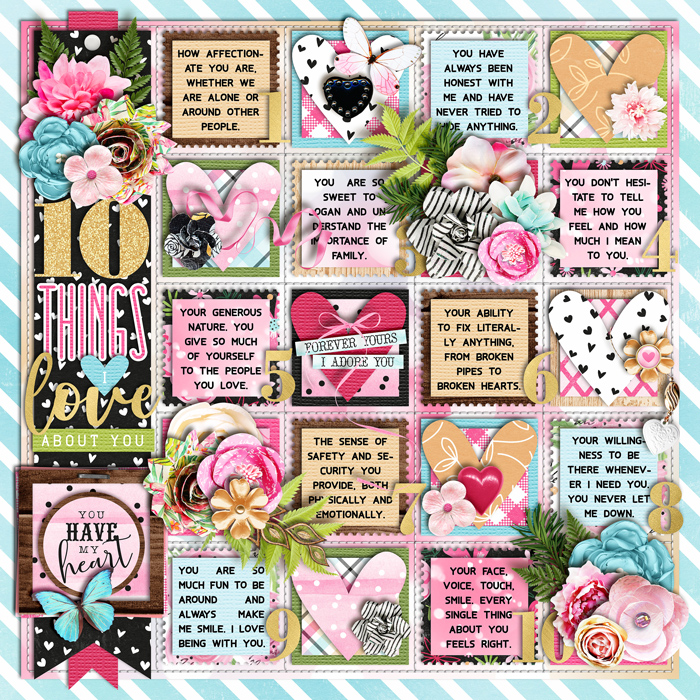 layout by SugarBabe Kendall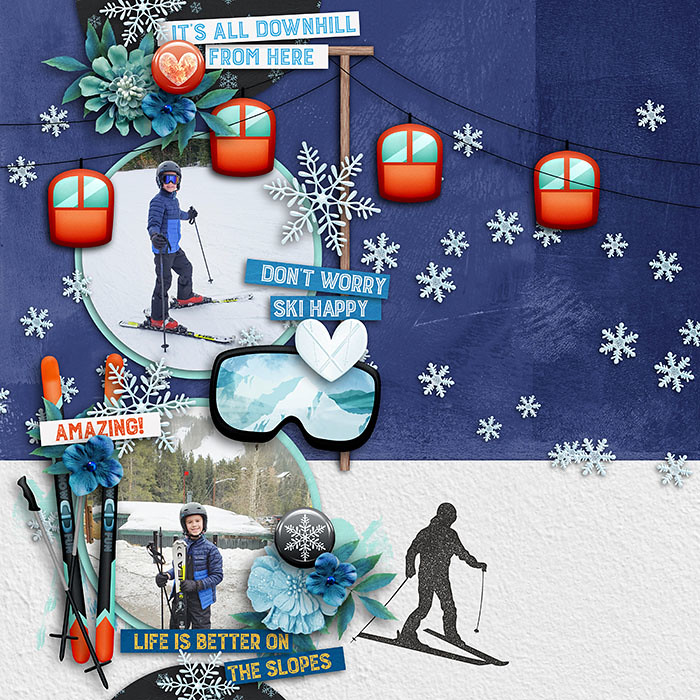 layout by SugarBabe KimE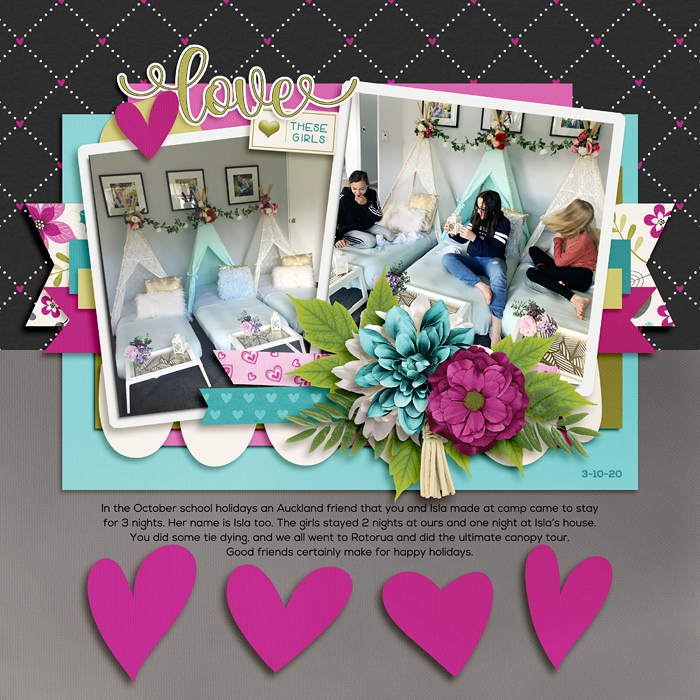 layout by SugarBabe Jacinda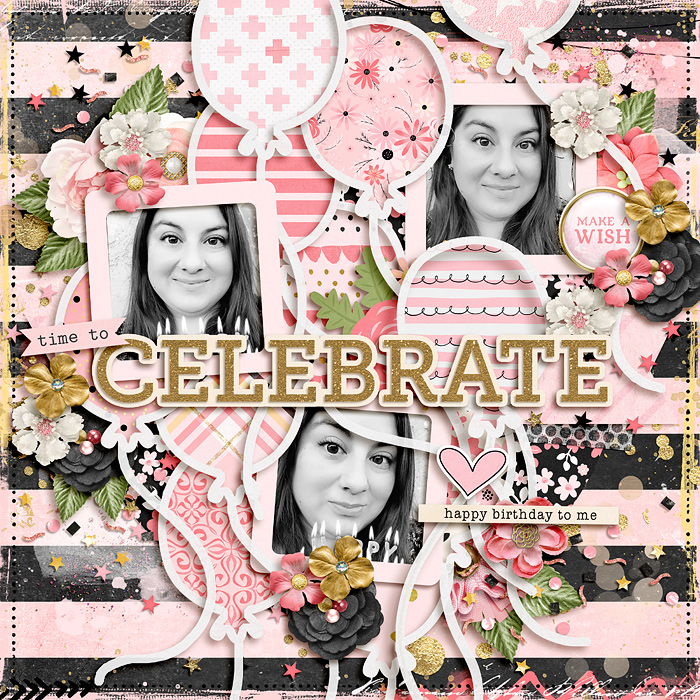 layout by SugarBabe Mary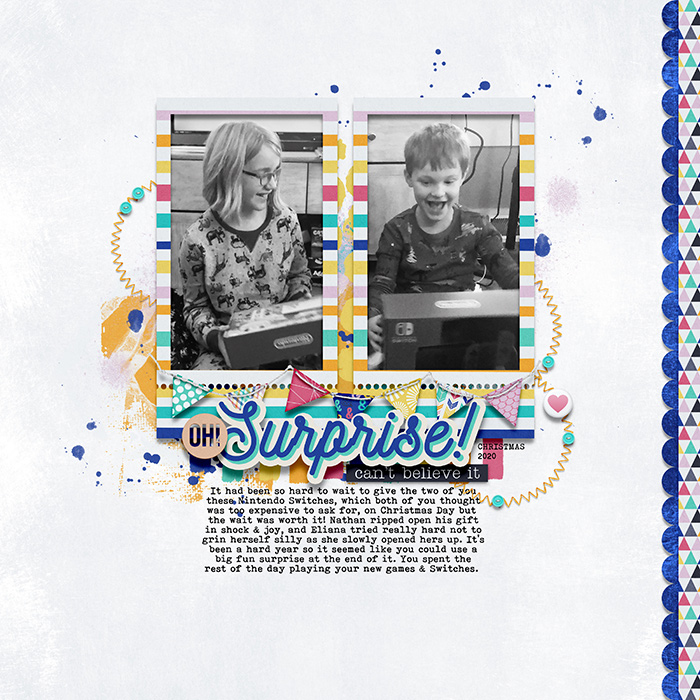 layout by SugarBabe LeeAndra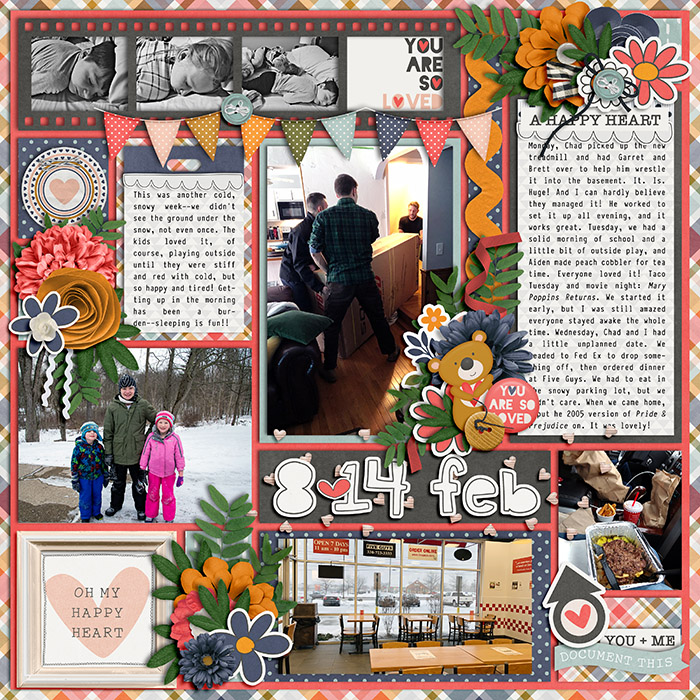 layout by SugarBabe Ally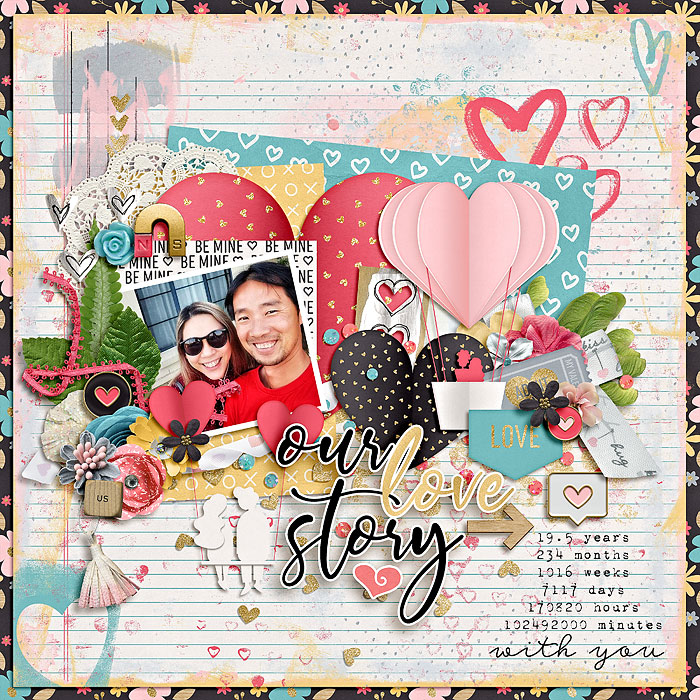 layout by SugarBabe Eve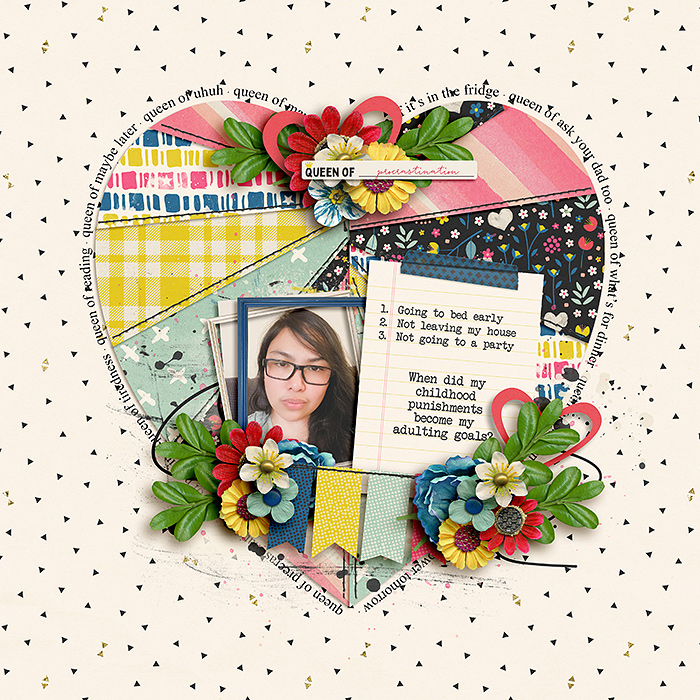 layout by SugarBabe Cherry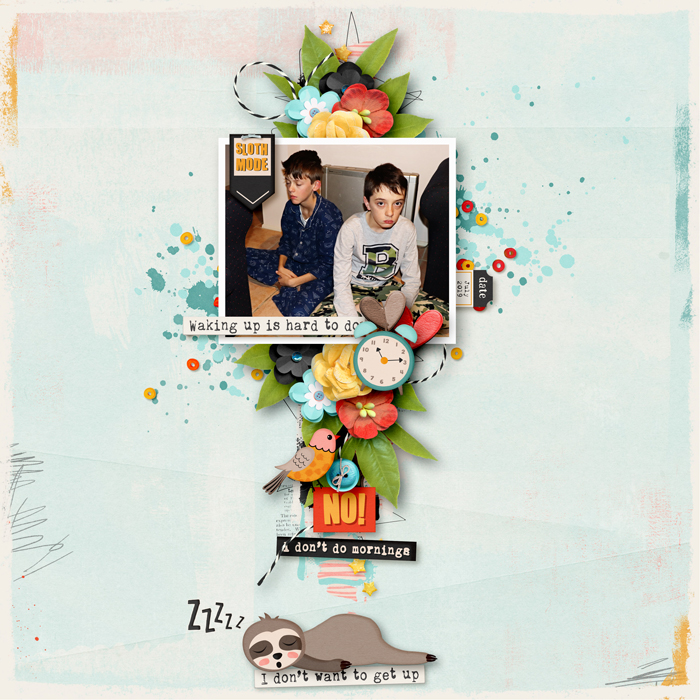 layout by SugarBabe KimB
Whew! We're nearly halfway through our birthday celebration, but we have so much more in store for you this month! So with that… I'm off for the night but I'll be here first thing Sunday morning with a fan favorite promo you won't want to miss, and again on Tuesday to keep the party going with our latest set of mid-week steals!
Until then, keep making memories sweet friends, and scrap MORE!