Featured Designer FWP – Studio Basic Designs
Happy Friday, sweet friends! can you believe March is almost over?  Hopefully you have something fun planned for the weekend!  Maybe something that will turn into some lovely memories and beautiful scrapbook pages.
Today, I'm excited to introduce Ru of Studio Basic Designs as our next Featured Designer! This year, our fabulous designers are celebrating some of our most memorable days in our new A Day To Remember series of kits! Ru's contribution to this theme is something that we can all us and appreciate in our daily lives!  A Small Victories Kind of Day is perfect for those of us that really need to scrap and celebrate those small wins, goals and moments we get to take part in each day.  Take a look!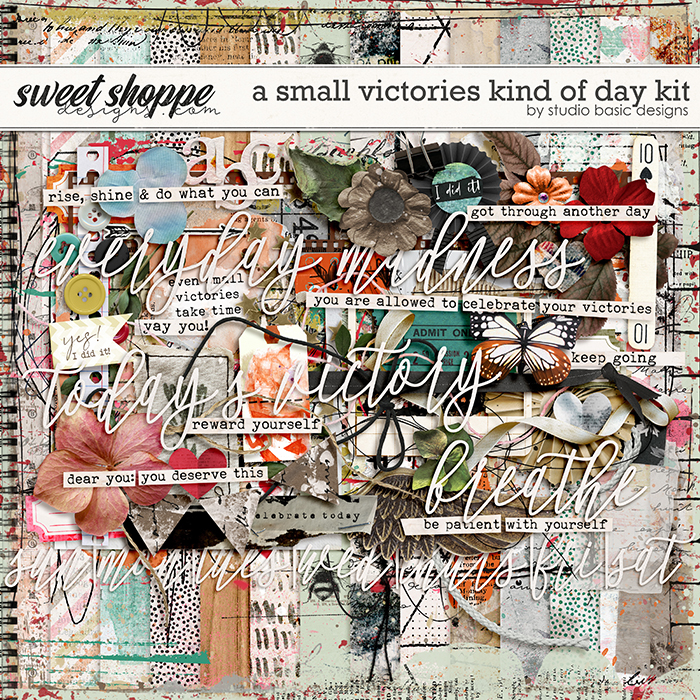 We all know how hard the past year has been, so anytime we can focus on the good, no matter how big or small we totally should!  This kit is perfect for that!
We asked Ru questions about herself, her love for this hobby of ours, and some of her favorite layouts or products:
What is your favorite way to spend a day?
Out there, living the life, seeing Brian, my kid, playing and laughing – something that is really difficult these days since Covid here (Brazil) is big & dangerous right now.  If we stay at home (like we are doing for the last 12 months lol), I like waking up, coffee with family, organize my house (I know, I am weird lol) and stay on the couch or in bed the rest of the day reading and watching good things on TV.
What kit are you most proud of creating in the last year? Why?
Oh, I have some, to be honest and I am really bad at choosing something, but I think I can talk about "Flawed & Fabulous".  You know those moments where you are feeling like a big shit and need to try to remember that you are not all bad? That was my inspiration. And it was really personal because I was (am? lol) having so many of these moments that I had to put out there, you know? It was my way to vent.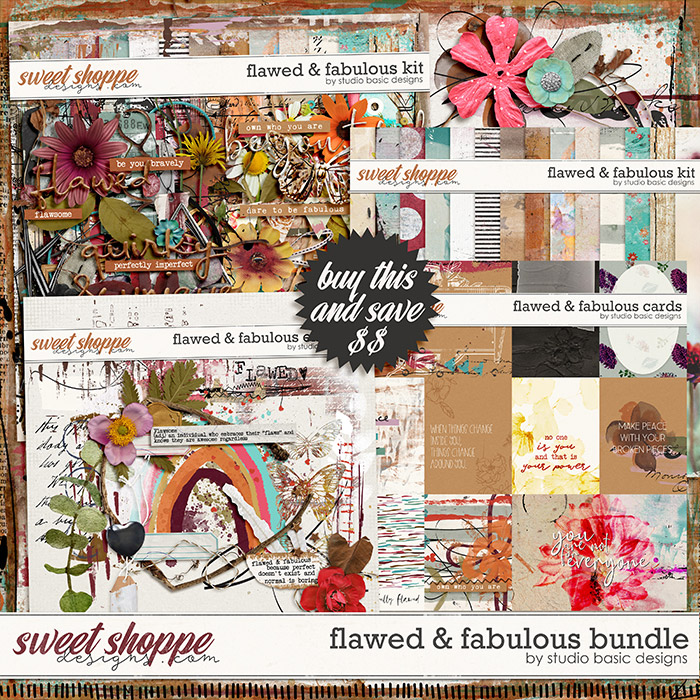 Is designing your only job, or do you work outside of designing?
It is my only job. Well… except for being a Mom/wife/dog owner. LOL And it is funny because scrapbooking is not a big thing here in Brazil, so it is always funny to try to explain what I do when people ask.
If you could visit anywhere (anyone), where would you go / who would you see
and why?
Today my Mom, since we don't live close and with Covid we haven't seen each other in over a year! But if we could ignore Covid, I would L.O.V.E to go to US to meet all the girls! Or Netherlands to see an old friend and Wendy. 🙂
What do you look for in a creative team member?
People who are not afraid to try! And I also love having different styles between my girls! Oh! And we talk a lot, ALL.THE.TIME, so it is important to feel that the person will mix well in our little bubble. lol
A funny thing about my work + CT: I usually show them papers I think if I should or not delete it. They are usually against me deleting AND call it their favorites papers! lol
 Do you have any pets?
I do!! Ozzy!  And some days he is my favorite! LOL Look at this face… How to not love??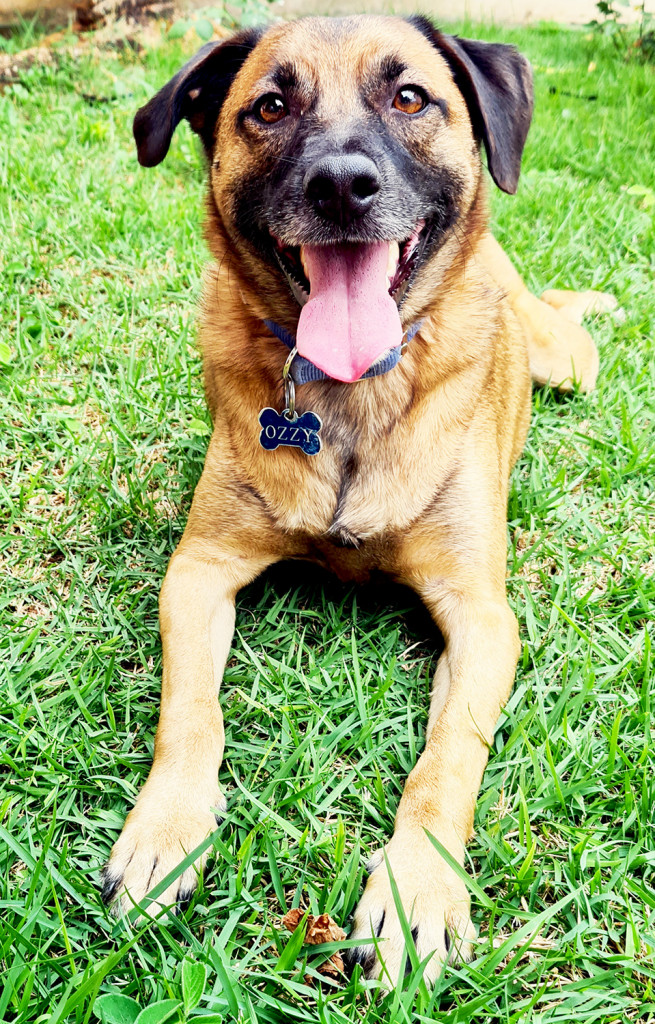 Let's see this beautiful kit in action with a few layouts from our talented staff!!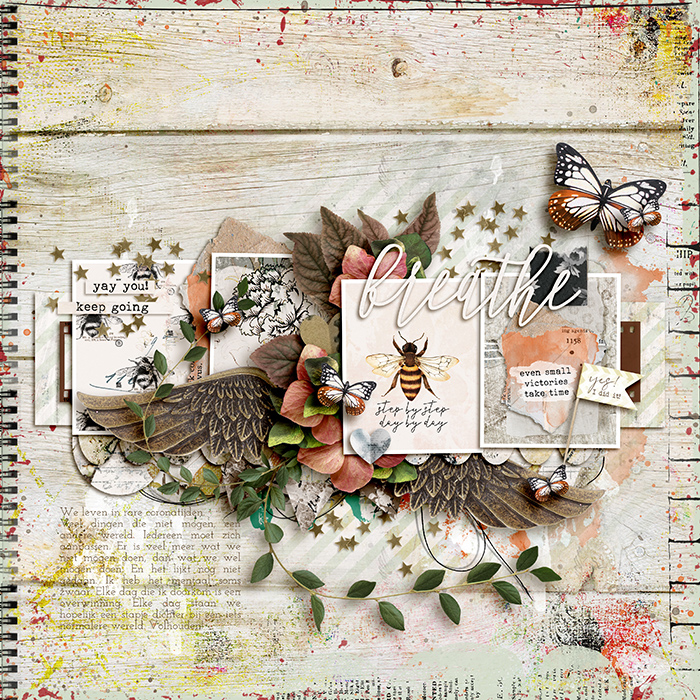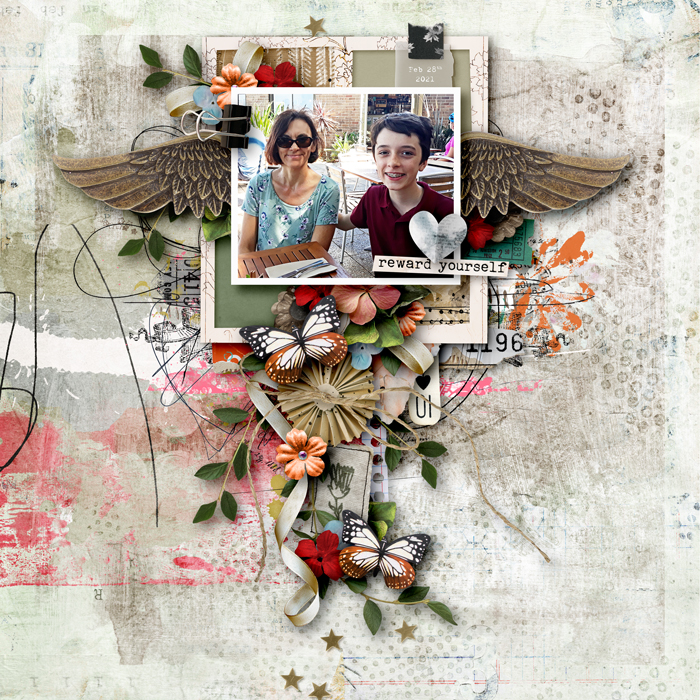 With that, go fill up your shopping cart with $10, and A Small Victories Kind of Day will be automatically added for FREE! This special offer will only be available through Friday, April 9th when our new releases go live, so don't delay! And don't forget to come back next week when we have a little sneak peek into our fun, bi-weekly sale involving our amazing featured designers! Have a great weekend!