Featured Designer – Cindy Schneider
Happy Friday y'all!! We are halfway through 2021, can you believe that?
It's time to introduce our next featured designer, Cindy Schneider! As you know, our fabulous designers are celebrating some of our most memorable days in our new A Day To Remember series of goodies! Cindy's A Vacation Day is just what we need for that pile of vacation photos we all have or it will give us some ideas for some epic vacation photos to take this summer! Let's take a look!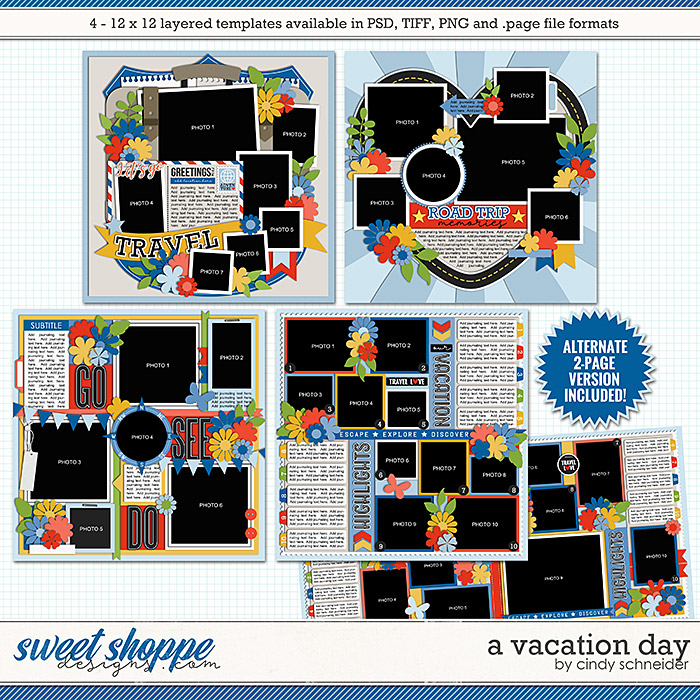 Such fun templates, you're going to want these in your collection! Let's get to Cindy's interview.
We asked Cindy a few questions about herself, her love for this hobby of ours, and some of her favorite layouts or products:
Walk us through a typical "day in the life" of you!
Well right now, every day seems to feel the same as the next. I am in Ontario, Canada, so our lockdown due to COVID has been going on for a long time, and there is really not much to do. All non-essential stores are closed, most amenities are closed and restaurants are closed (except for take-out). There is not much to do except eat, work, sleep and repeat! My kids are still homeschooling, but they are old enough that they are pretty independent, and my husband is working from home as well (as he has been since COVID started), so right now my days are completely unexciting. I usually wake up at 7:30 am, shower, eat breakfast while I look through e-mails/Facebook etc. There is no driving kids back and forth to school right now, so I continue working until about 4-5 pm. If I have errands to run I usually do that sometime in the afternoon. Dinner is usually around 6. Sometime I cook, but since my husband has been working from home he has taken over a lot of the cooking which has been nice! I do pilates 3 x a week (online zoom class due to covid) from 7-8 pm, then it is either relax and watch TV, read, go for a walk and then bed at about midnight. I cannot wait until lockdown is over and COVID is behind us so we can get back a more normal (and more exciting) life!
How did you discover what makes you, YOU as a designer? Do you think you have a niche?
I think my templates definitely have a style, usually lots of layers and photos, and definitely the OPPOSITE of artsy and messy! I really like to make the photos front and center and allow people to get those important milestones and memories scrapped. I like to try new things every now and then, but my most popular templates seem to be those that include a lot of photos (such as my photo palooza series) and my double page templates seem to go over well with customers also.
What are some of your favorites around the the site?
Favorite product in my store
One of my favorite products in my "This Is" series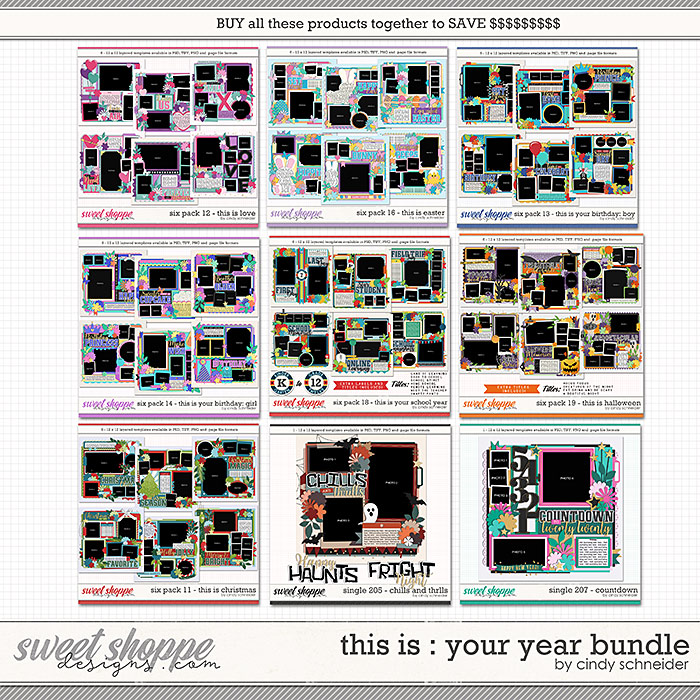 Favorite product in someone else's store
I'm a huge fan or Kristin CB, and I always have loved her Great Outdoors collection, I have used most of them more than once! One of my favorite kits in the collection is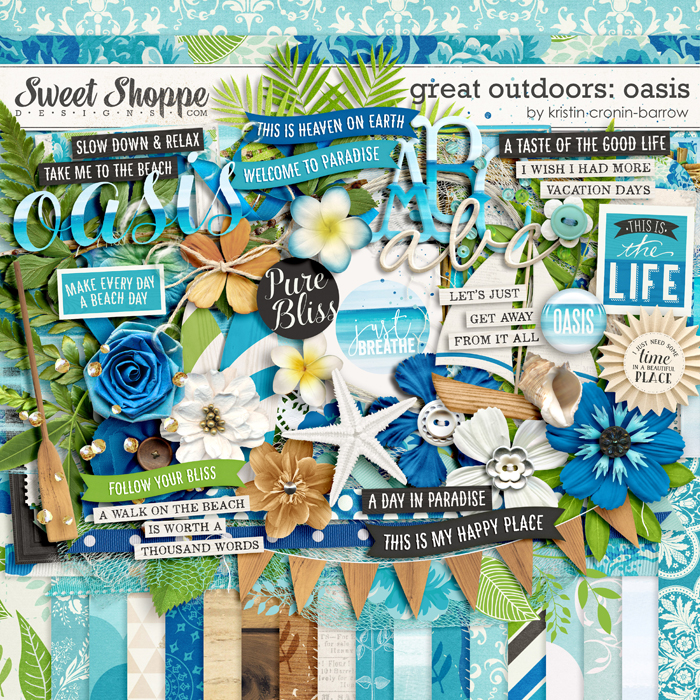 Favorite layout in my gallery
Autumn layouts are always my favorite seasonal layouts, and this turned out to be one of my favorites. I love pages with lots of photos and I may be a little biased but I adore these photos of my son when he was younger!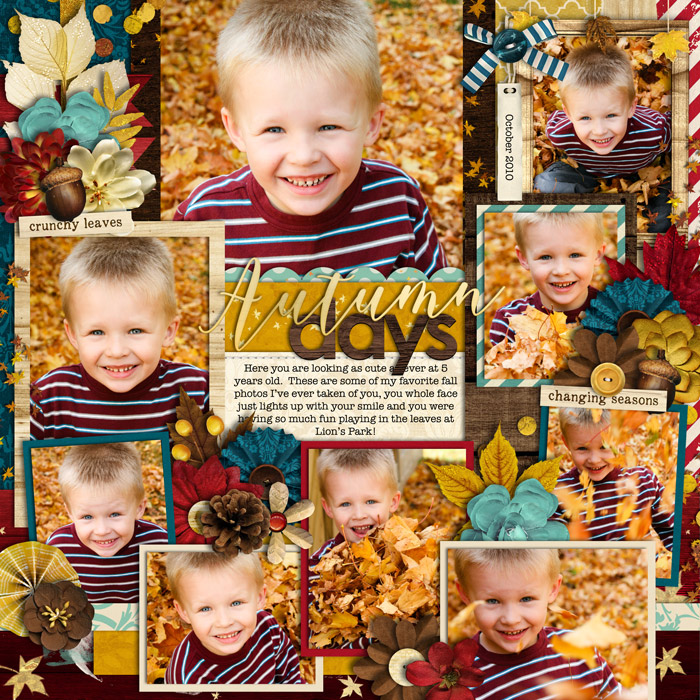 Favorite layout in someone else's gallery
Not only is Wendy an amazing designer, she also works her magic on her scrapbook layouts. She has a knack of picking the perfect kit for her photos and making everything coordinate perfectly!
This is one of my favorite 2-page layouts of hers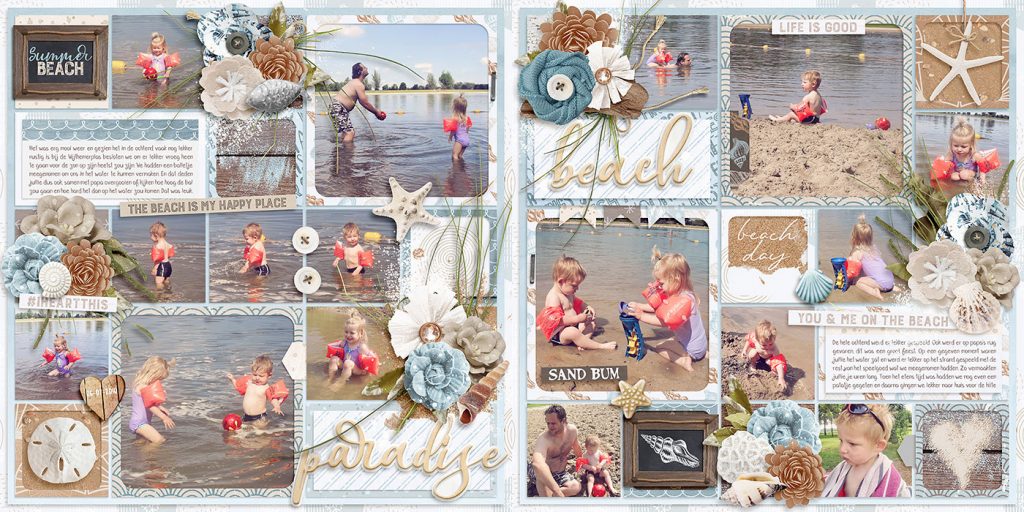 If you could visit anywhere (anyone), where would you go / who would you see and why?
We haven't been able to travel anywhere since Summer 2019. We had a Florida vacation planned in March of 2020 and then COVID hit and we had to cancel, so we are definitely wanting to get away ASAP! All of my family lives in BC so we haven't seen any of them for a couple of years, so going back to BC would be first priority. Our dream vacation is to visit Hawaii someday!
Are there any TV shows that you've binge watched recently? Why were you hooked?
The only TV show I have fully binge watched recently is Dexter. I watched it a long time ago, and with the revival coming in the future I wanted to re-watch it from the start. It is such a great show, it's fast paced with a little bit of Dexter humor thrown in!
Now let's take a look at some layouts from the Staff!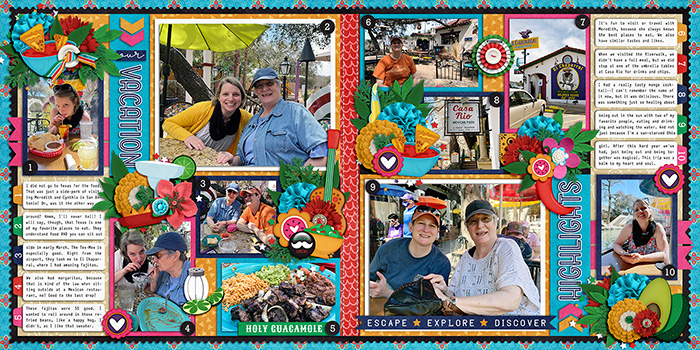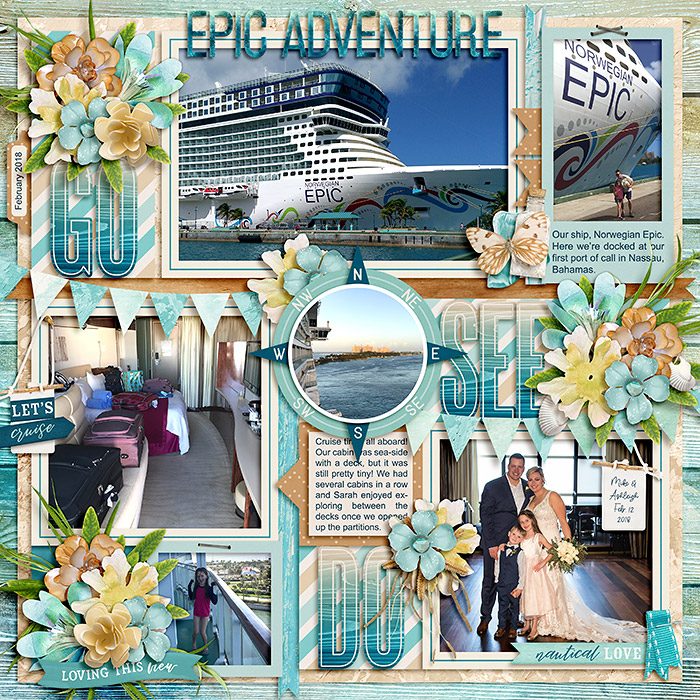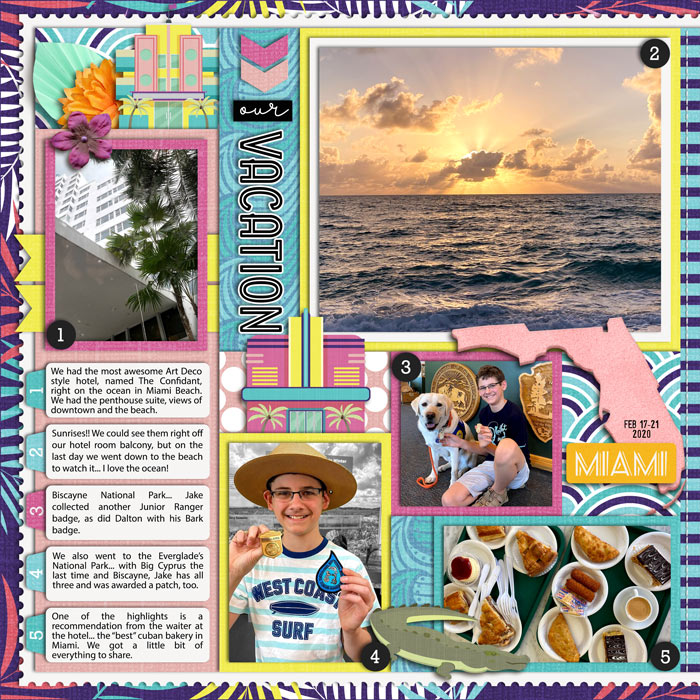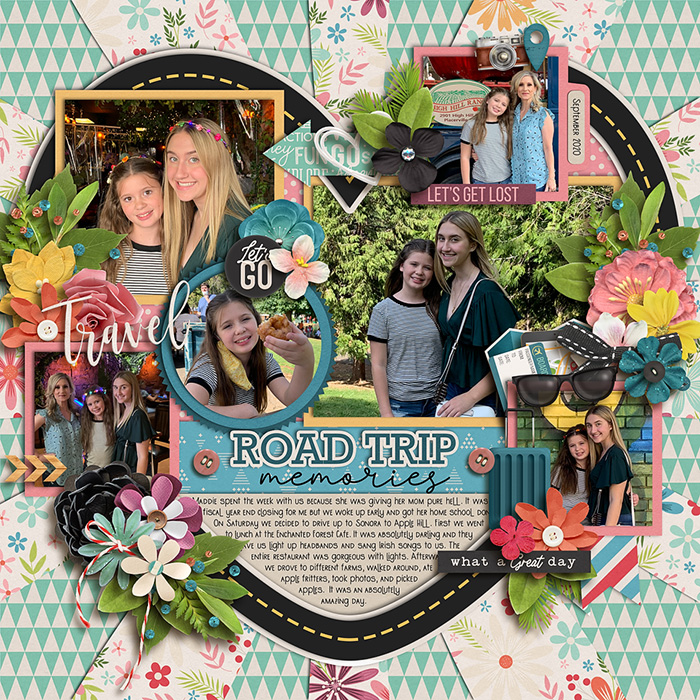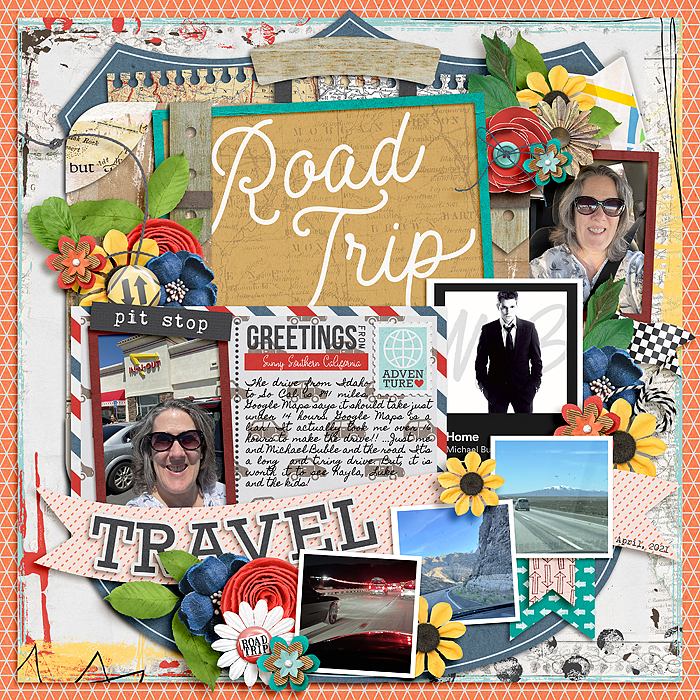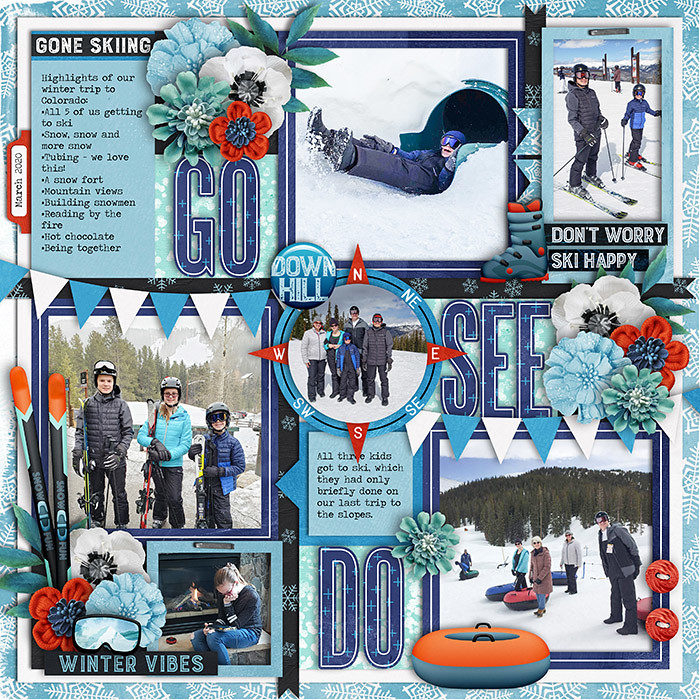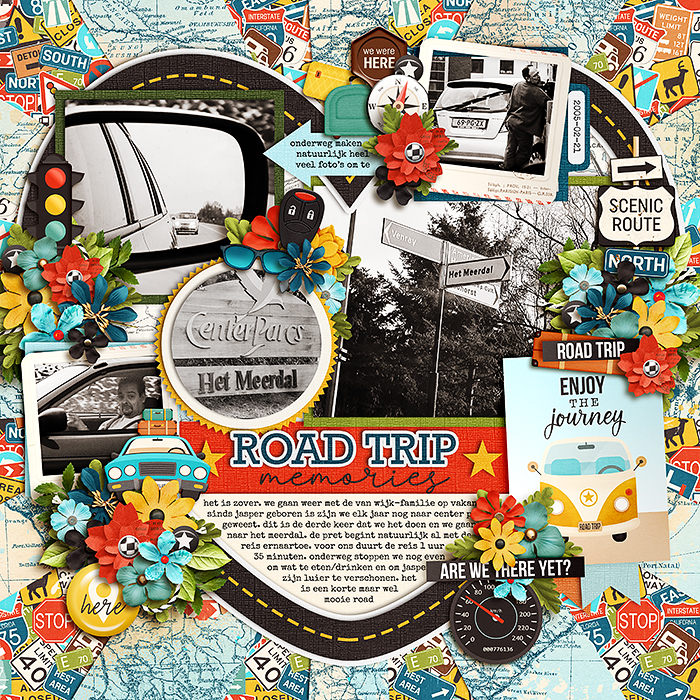 With that, go fill up your shopping cart with $10, and A Vacation Day will be automatically added for FREE! This special offer will only be available through Friday, June 18th when our new releases go live, so don't delay! And don't forget to come back next week for a sneak peek at Cindy's Featured Designer 15 sale which will be Tuesday, June 15th!   Have a great weekend!