Featured Designer – Lliella Designs
Welcome to another Featured Designer Friday!
It's time to introduce our next featured designer, Allie of Lliella Designs! As you know, our fabulous designers are celebrating some of our most memorable days in our new A Day To Remember series of goodies! Allie's A Pool Day is adorable!  I love that duck and unicorn!  So much fun!!!  Who doesn't love the pool this time of the year?  Let's take a look.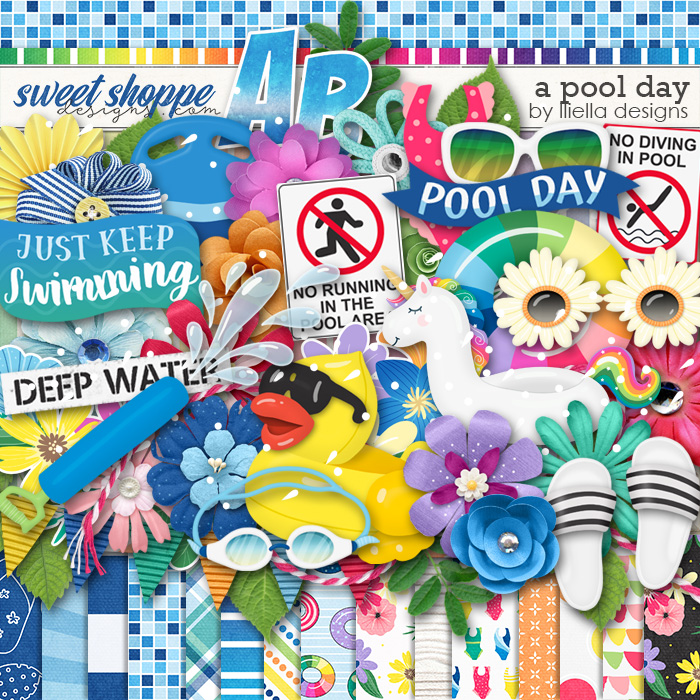 This kit is so much fun!  I'm sure we all have some photos that will work perfectly with this beauty!
We asked Allie a few questions about herself, her love for this hobby of ours, and some of her favorite layouts or products:
What is your favorite way to spend a day?
Preferably traveling or visiting somewhere new. I had to cancel several trips the past year. But since travel is still restricted, I love spending the day doing whatever I want, no deadlines. Bake or cook, sew a bit, do a bit of online shopping or just online window shopping, going to get groceries is now the highlight of the day when I get to dress up hehe. Then maybe stream a good movie to watch with my family at night
How did you discover what makes you, YOU as a designer? Do you think you have a niche?
When I started designing, I did not set out to design cutesy kits. But when I started adding little kids or cute animals into my kits, I noticed they sell better. I decided to just embrace it and I rather enjoy creating cute kid stuff. I have stopped adding kids into my kits for a while now. Just the cute animals. I thought that my customers must have grown up kids by now. I don't think I have many customers now, sadly. Trying to reach a broader customer base, but it seems like it's not working. Maybe I should rethink this.
How has the industry changed since you first became a digital scrapbooker or designer? How has your style changed? Can you share one of your first previews so we can see how far you've come?  The industry has changed a lot. See how measly the elements are before– this is considered a full kit! This kit is maybe 13 years old. Now all kits are jammed with loads of elements and so many extras. I used to make everything from scratch, not many CU were available before. I also noticed that my color schemes are now much brighter.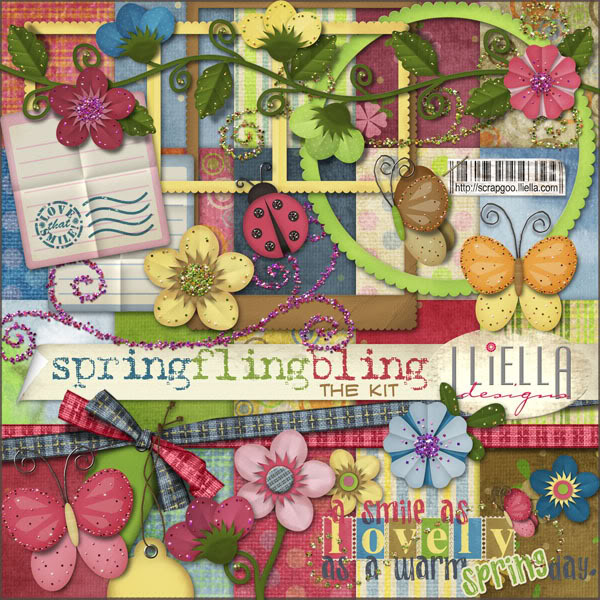 Do you have a fail-proof meal or recipe that you can make over and over? What is it and are you willing to share the recipe?
Lechon kawali. It is a favorite Philippine dish. It is pork belly with very crispy skin. I usually start by boiling pork belly for several minutes, then discard the water full of scum. Refill pot and boil again, then simmering 1kg pork belly with garlic, onion, peppercorns, bay leaf and salt for about 1 hour until fork tender. Let cool. remove from broth (save broth for soup, add veggies or noodle) Rub belly with a mixture of salt, pepper and paprika. Leave uncovered in the refrigerator for a few hours or overnight. Once ready to cook, preheat oven at 240C. Place pork belly skin up in the oven for 25 minutes, then watch carefully until the skin have all puffed up, adding more cooking time as needed. When done, chop into bite-size pieces (about 1″ x 2″)
The traditional recipe usual cook by deep-frying until crispy. I use the oven, since deep-frying causes the hot oil to splatter dangerously (might cause burns).
My family love it. My husband kept commenting that I should start accepting orders for them haha
Are there any TV shows that you've binge watched recently? Why were you hooked?
The anime, Demon Slayer. My daughter wanted to watch the movie when it came out. So I binge-watched the entire season so I can catch up with the storyline. I had to accompany my daughter since she is only 12. It was only a week since the theaters opened again. We had to sit 2 seats apart from each other. So hard to share popcorn!
Looking forward to the 2nd season!
Now let's see some awesome layouts from the team using A Pool Day!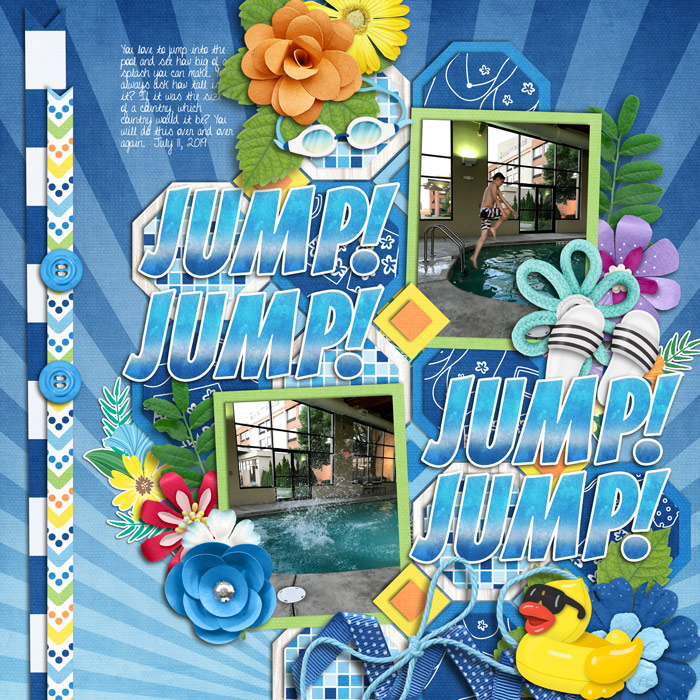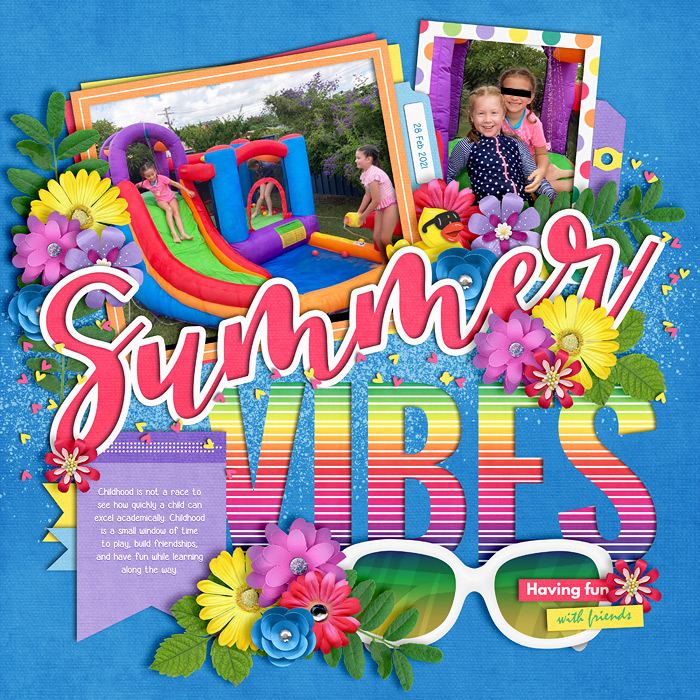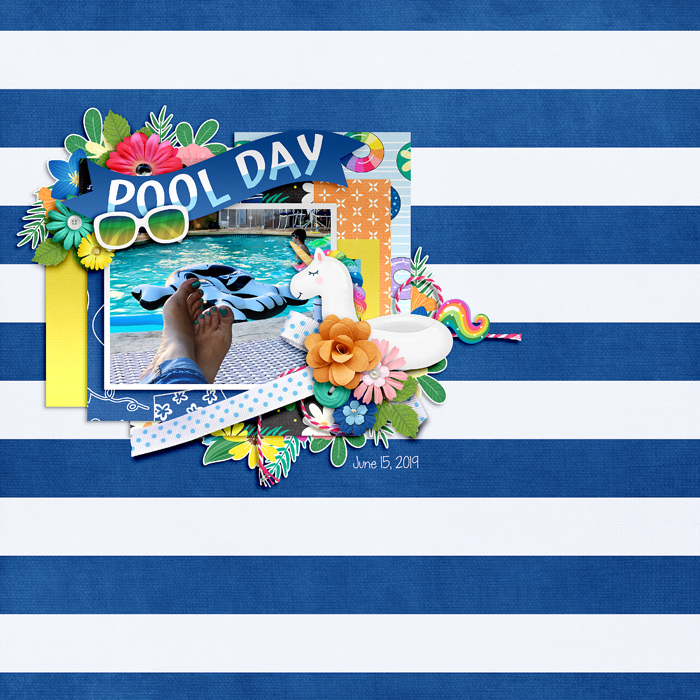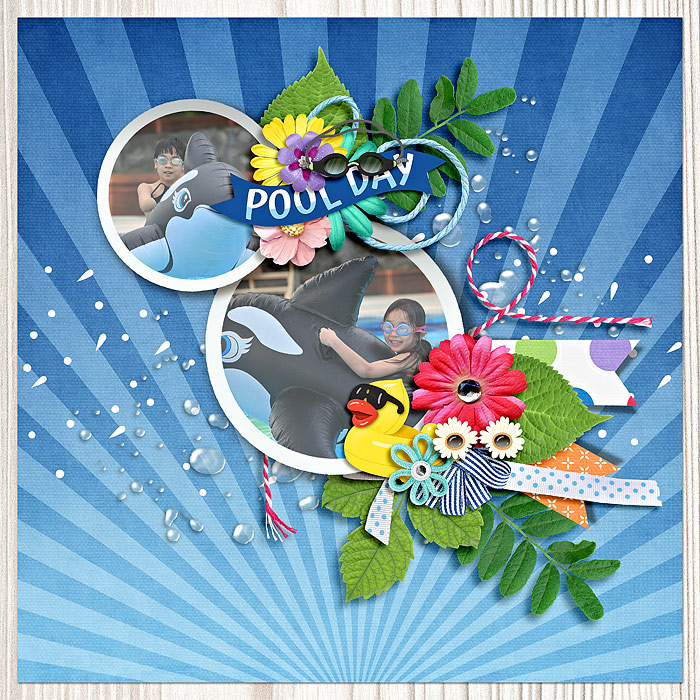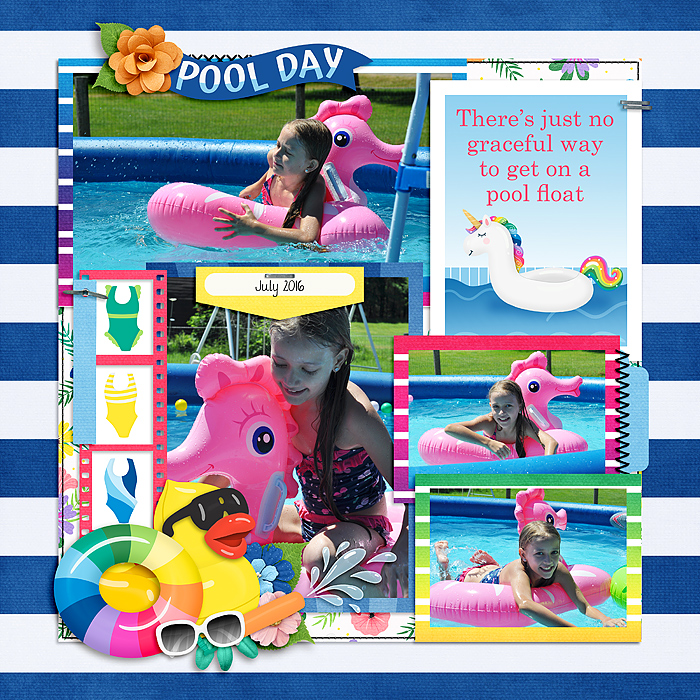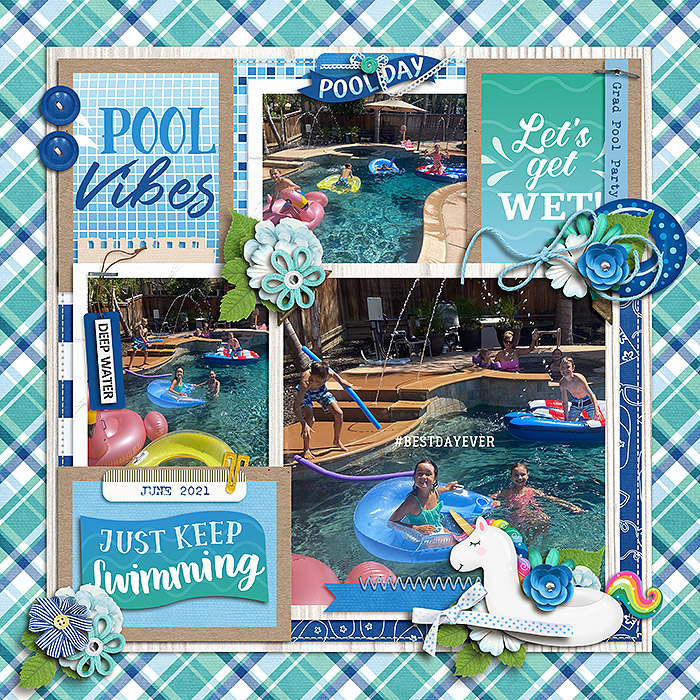 With that, go fill up your shopping cart with $10, and A Pool Day will be automatically added for FREE! This special offer will only be available through Friday, July 16th when our new releases go live, so don't delay! And don't forget to come back next Friday for a sneak peek at Allie's Featured Designer 15 sale.  It will start Tuesday, July 13!   Have a great weekend!