Sweet Shoppe Saturday 7/31
Hey, hey Sweet Shoppers! Can you guys believe that the last day of July is here, and that August is upon us? There is so much going on here at the sweetest spot in town, so I have a ton to tell you guys about tonight! In addition to a heap of new goodies that I know you're going to love, we also have a brand new featured designer freebie, the next of our Scrap It! Summer mega-collabs, the final week of our Weekend Getaway challenge event, and I'll also have a teaser for next month's fabulous, flashback challenge too! So let's get right to it with your first look at..
I say it all the time, but our team of designers blows me away week after week, and this week is no exception! There are so many amazing new treats hitting the shoppe tonight that I absolutely adore including Bobbie's new Q&A kit which is perfect for interviewing the people you love or doing those all about me pages! Erica's new Open Wide is such a great way to document trips to the dentist and orthodontist for those of us with kiddoes in braces, and Amanda & Laura's new When I Grow Up series continues this weekend with Police Officer, and it is too cute! That's not all though because we also have some incredible new templates from Cindy, Amanda, Nat, and Amber, and Em has some ridiculous fun templates that coordinate with her Featured Designer freebie too! There is truly something for everyone hitting the shoppe tonight, so stop by and see what's new because you're sure to find something to add to your Sweet Shoppe stash this weekend!
In addition to all of our newest releases being 25% off until Monday at 6am EST, this week, we have not one, but two fantastic Free with Purchase offers for you too! Like I just mentioned, earlier this afternoon, Emma Stafrace of the Nifty Pixel went into the spotlight as our newest featured designer, and the kit she's created for our Day to Remember series may be one of my favorite freebies this year! A Super Duper Day is whimsical and charming, and seriously perfect for scrapping just about anything! Best of all, it's yours FREE when you spend $10 in the shoppe over the next two weeks, so don't miss it!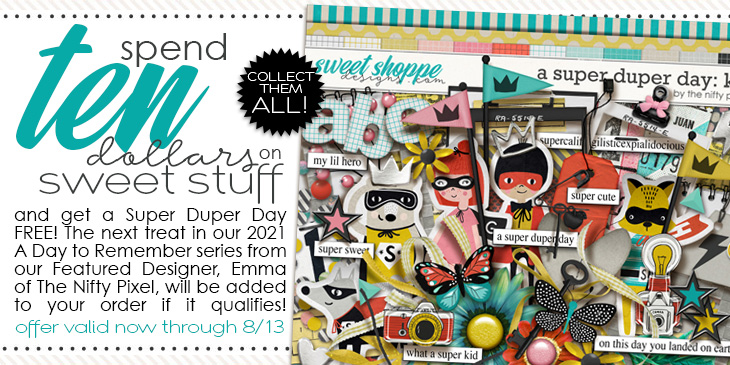 While Em's free gift is amazing on its own, I'm also so excited to show off the next of our Scrap It! Summer mega-collabs which are inspired by a few of our favorite scrapping styles! The next kit in this marvelous series is Clean It Up! which pays homage to those clean and simple pages we adore. Tons of crisp and clean papers will be the perfect backdrop to your whitespace layouts, and there are a heap of darling elements to play with too! I promise you won't want to miss this beauty, so stop by soon, and add it to your stash sometime in the next week…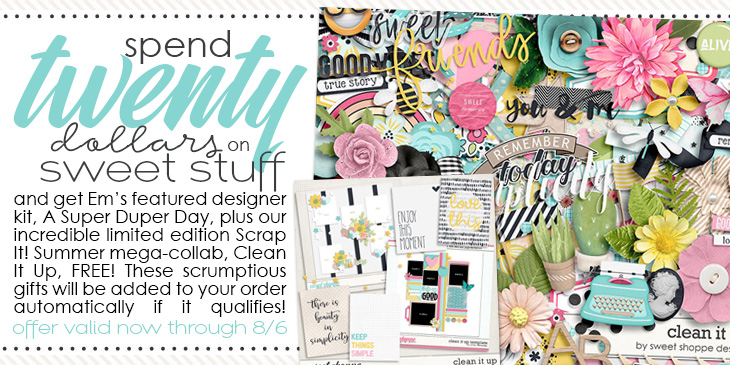 Our Scrap It! Summer mega-collabs are available for one week only, and won't be available again until our Flashback Finale in February, so stop by the shoppe to grab this fantastic freebie before midnight, August 6th!
Our talented Babes scrapped their hearts out this week, and created some seriously gorgeous pages with both of this week's sweet freebies and our other new treats, so take a little peek at what they've been up to over the past few days. I hope this collection of eye candy inspires you heading into the weekend…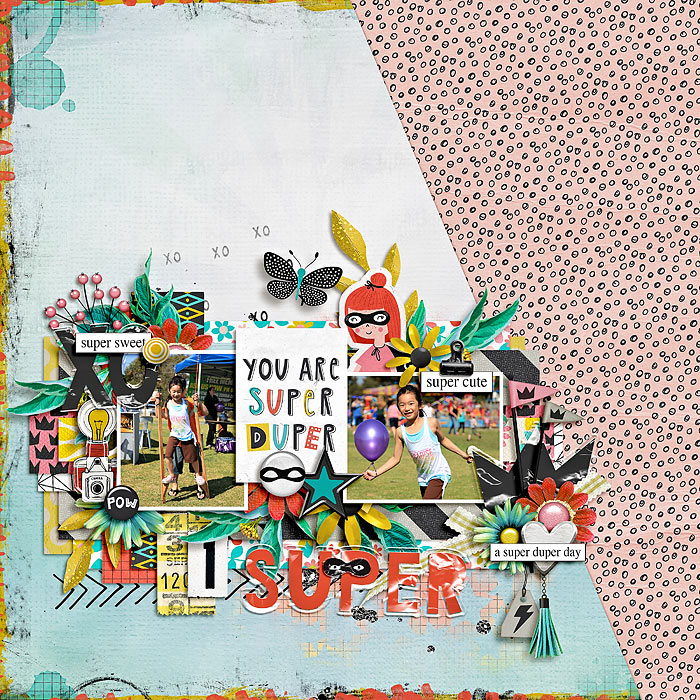 layout by SugarBabe Eve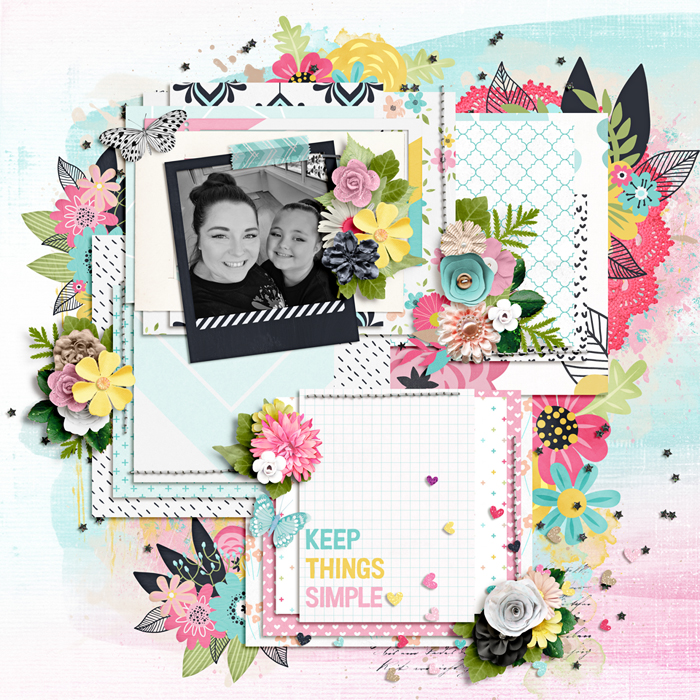 layout by SugarBabe Holly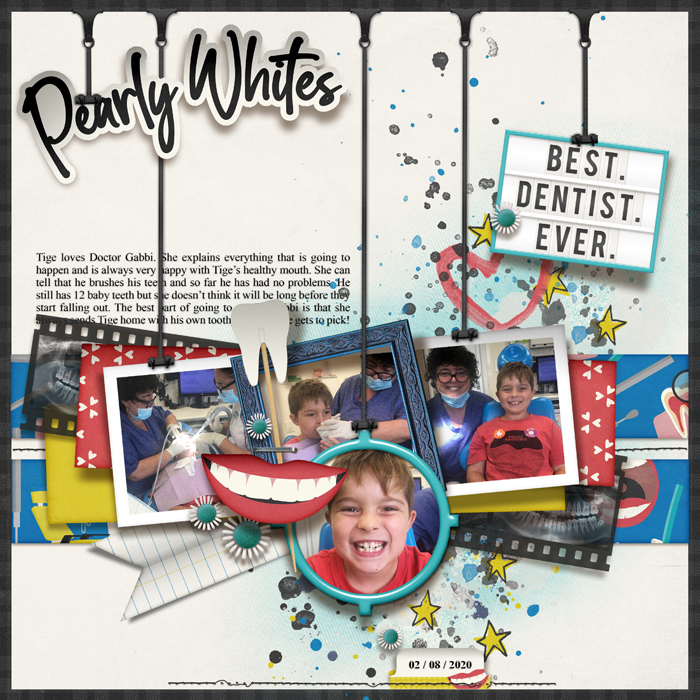 layout by Emma Stafrace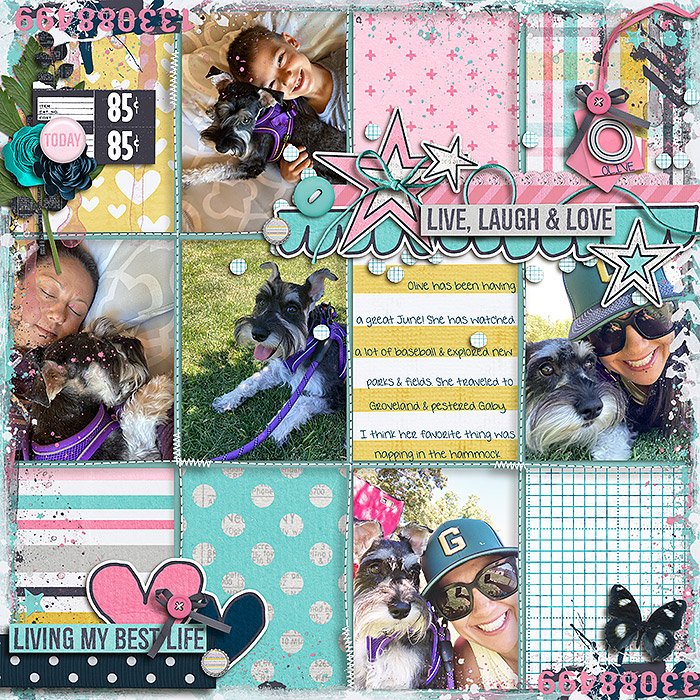 layout by SugarBabe Krista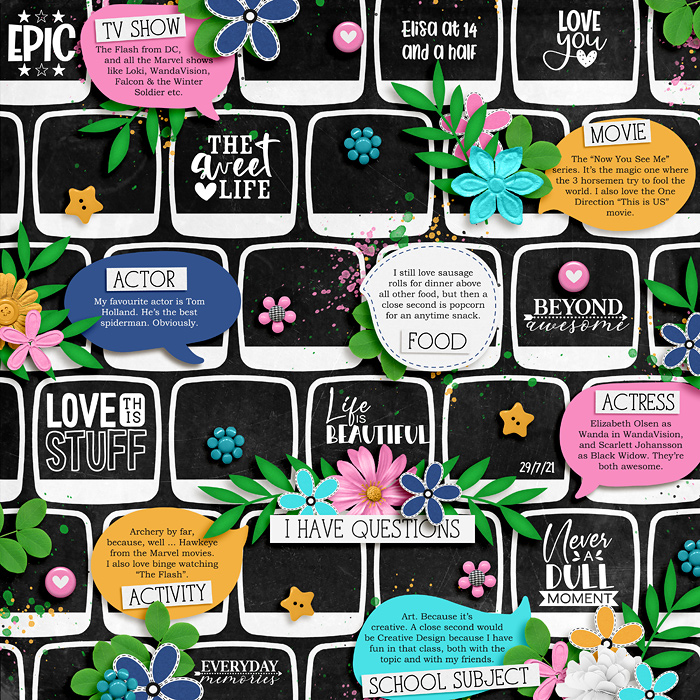 layout by SugarBabe Jacinda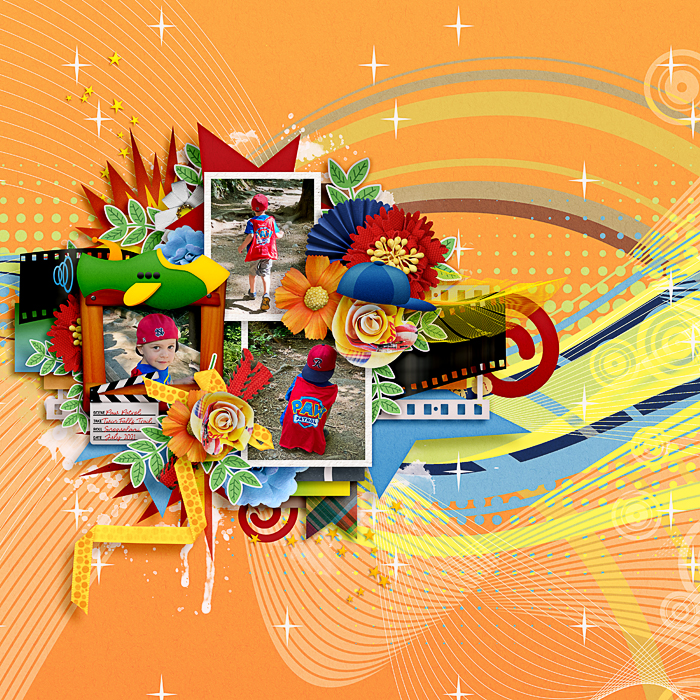 layout by SugarBabe Sheri

layout by SugarBabe Sarah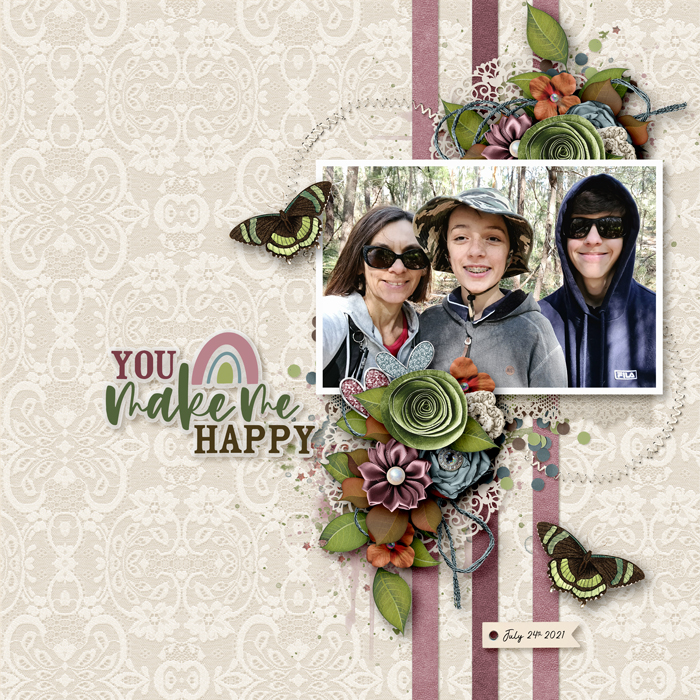 layout by SugarBabe KimB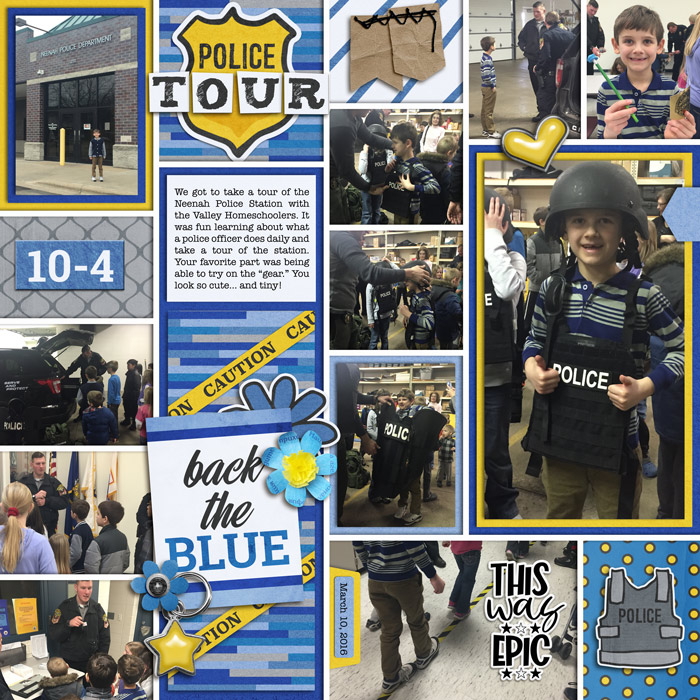 layout by SugarBabe Rebecca
Before I call it quits for the weekend, I want to let you know that the final week of challenges for our Scrap It! Summer: Weekend Getaway has been posted. We think these last 5 destinations are a great way to end the month, and hope you guys have had a blast playing along with us in July! There is one last $50 prize on the line, and you can earn your Sweet Rewards by completing challenges up until August 6th, so what are you waiting for? Jump into the fun now…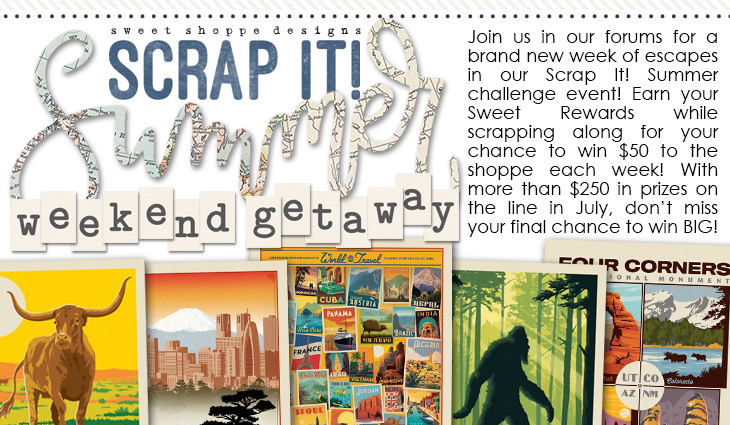 Speaking of fabulous prizes… do you want to win your wishlist or earn a spot on our team of SugarBabes? Or how about collecting the pieces to another gorgeous and HUGE team mega-collection? Our Scrap It! Summer is not over, so be sure to pop into the forums on Sunday, August 1st because we're bringing back one of the most popular challenge events in Sweet Shoppe history! Can you remember what it was? Check out the teaser below, and maybe it will jog your memory.
With that, I'm off for a couple of days, but I'll be here in your inbox on Tuesday with a fabulous and fun Oldies But Goodies sale!
Until next time sweet friends, keep making memories and scrap MORE!