Featured Designer – Amanda Yi Designs
It's Friday and you know what that means, Featured Designer time!  It's my pleasure to announce our next featured designer – Amanda of Amanda Yi Designs!  As you know, our fabulous designers are celebrating some of our most memorable days in our new A Day To Remember series of goodies!  A Happy Day is Amanda contribution to the series and wow is it fun!  So bright and perfectly happy!   Let's take a peek!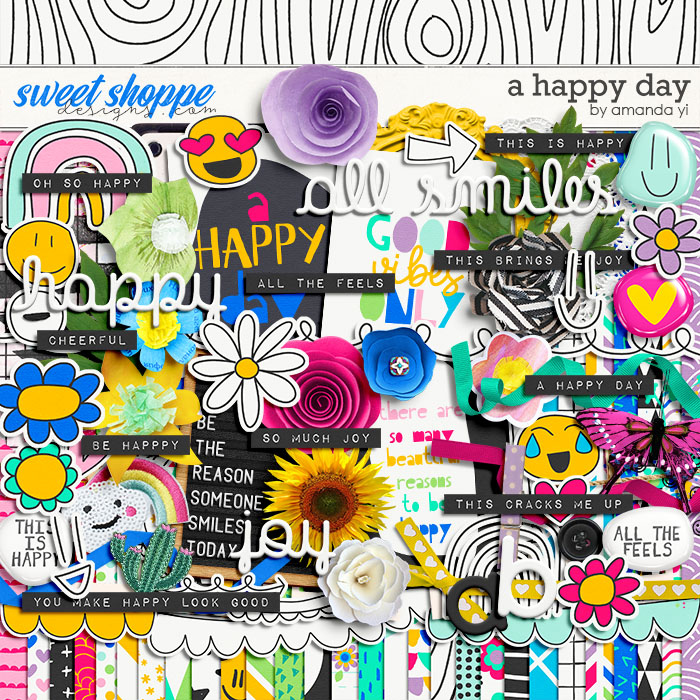 Isn't that just precious and perfect for any occasion!  If you've been following our Featured Designer blog posts, you know we also love to interview the designers to find out more about them to share with you all, so let's see what Amanda had to say.
What is your favorite way to spend a day?
My ideal kind of day is spent at home in my PJs watching a show or reading a book. And I'd like to throw in making dinner at night because there is just something about cooking that relaxes me!
What kit are you most proud of creating in the last year? Why?
I am most proud of creating Document all the stuff. I fell in love with the color palette I was working with and was so happy with the end result. The theme is so versatile and fun the possibilities are endless when it comes to scrapping with this kit!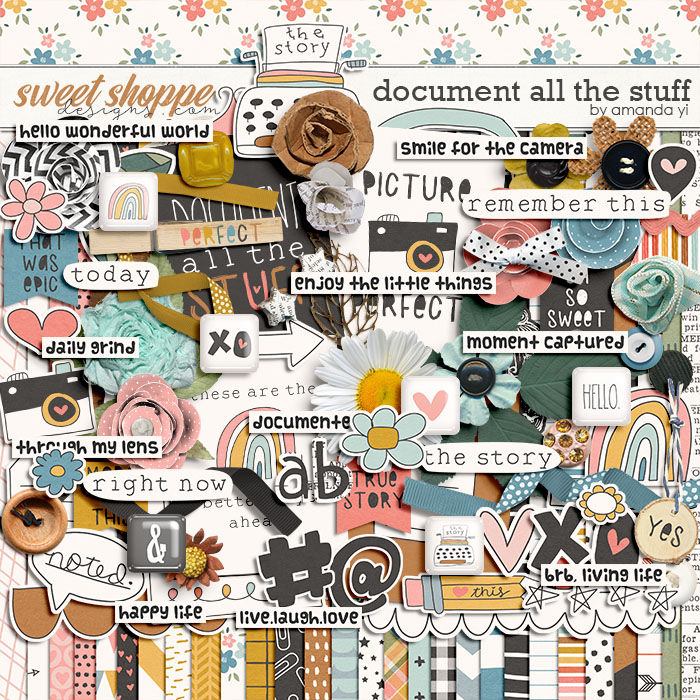 Your Featured Designer 15 is coming up, what product are you most excited to
put on sale?
I am most excited to highlight I love todays in my Featured Designer sale because I think it deserves more attention, it's just so pretty and my Creative Team and the SugarBabes did a fabulous job showing just how beautiful the kit really is.. Black rainbows are all the feels!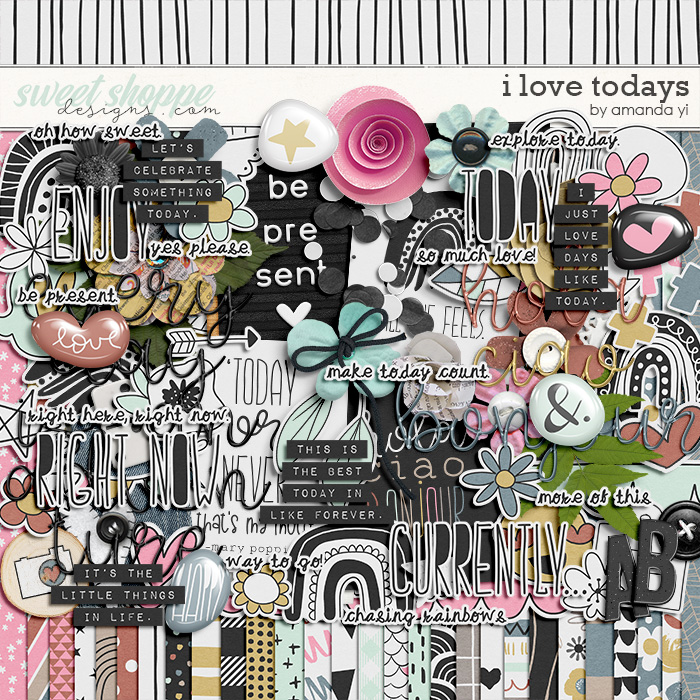 Do you have any pets?
I have 2 pets!  First we have Ms. Daisy Mae, rescued her last summer. She was a stray over in Puerto Rico and was sent over here to a local animal rescue. She has so much life and curiosity in herself, she's a wonderful fur baby!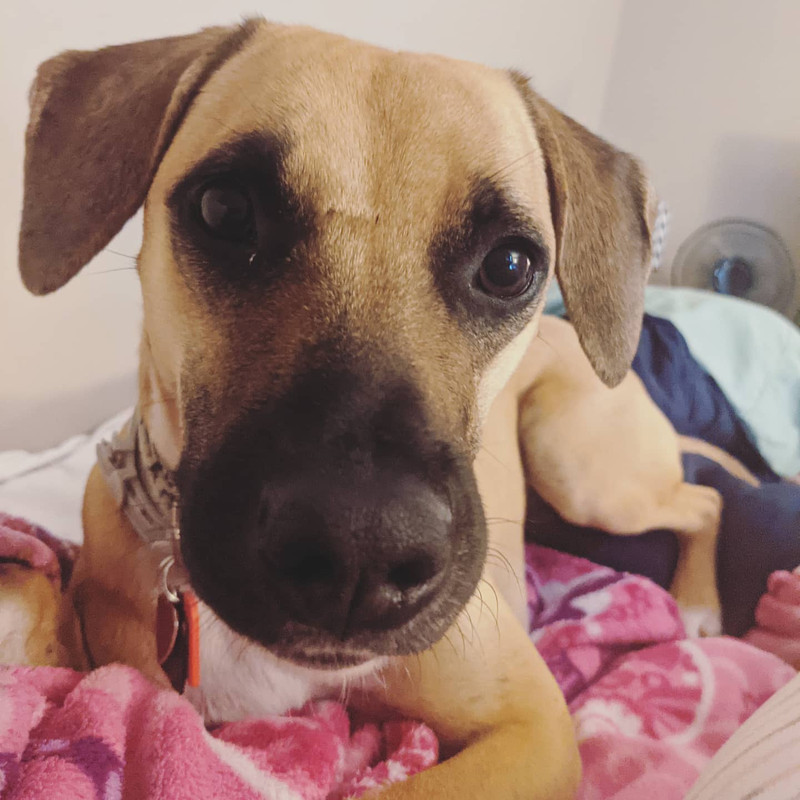 And then, we have Charlie the Bearded Dragon. Also got him last summer. He's quite interesting and has gotten pretty big considering how cute and tiny he was when I first got him. He's spoiled and prefers to be hand fed LOL!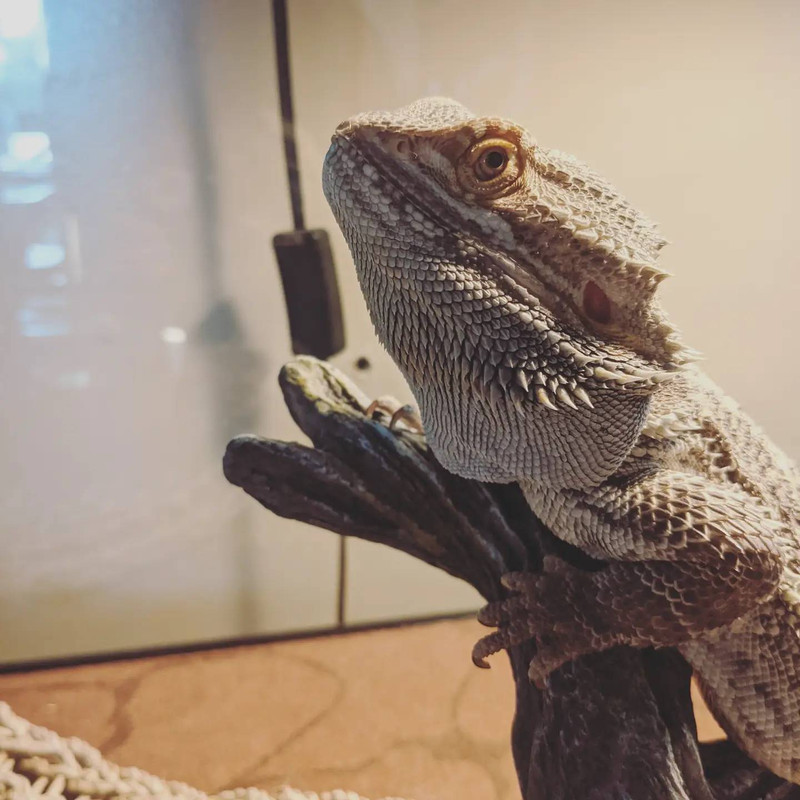 Now let's see what are team has created with A Happy Day!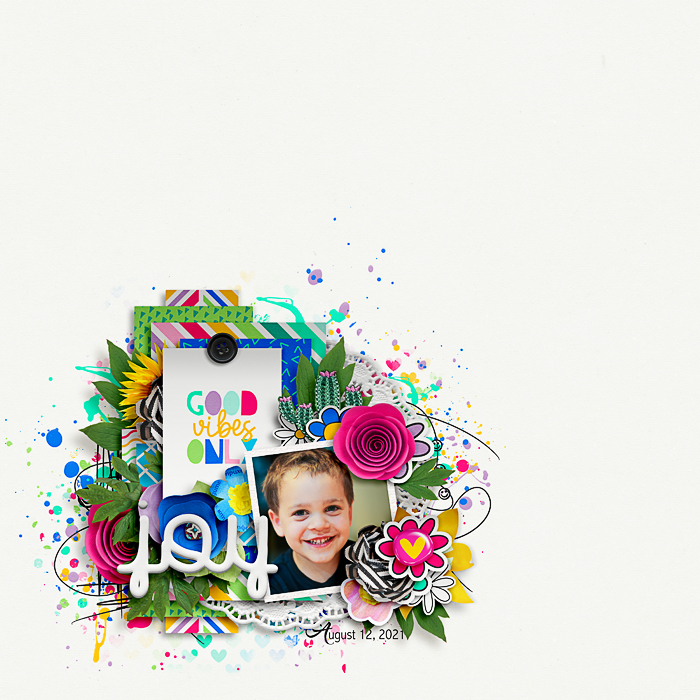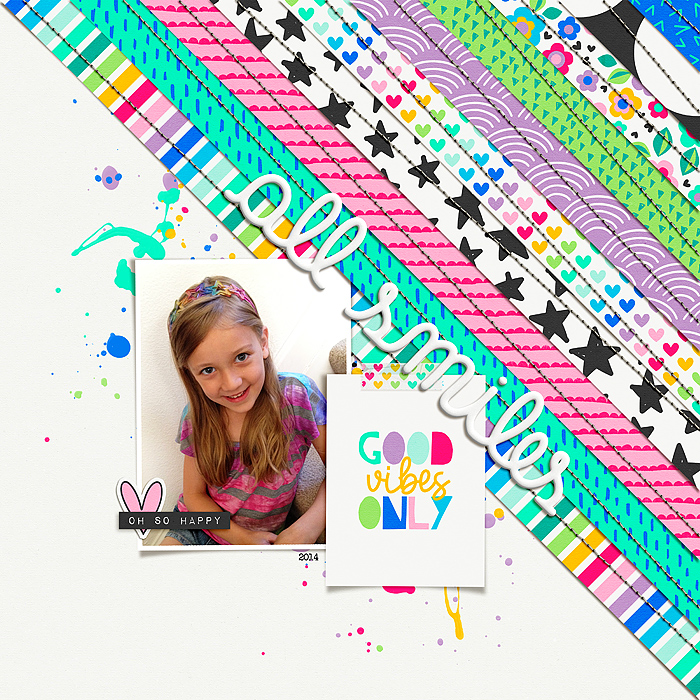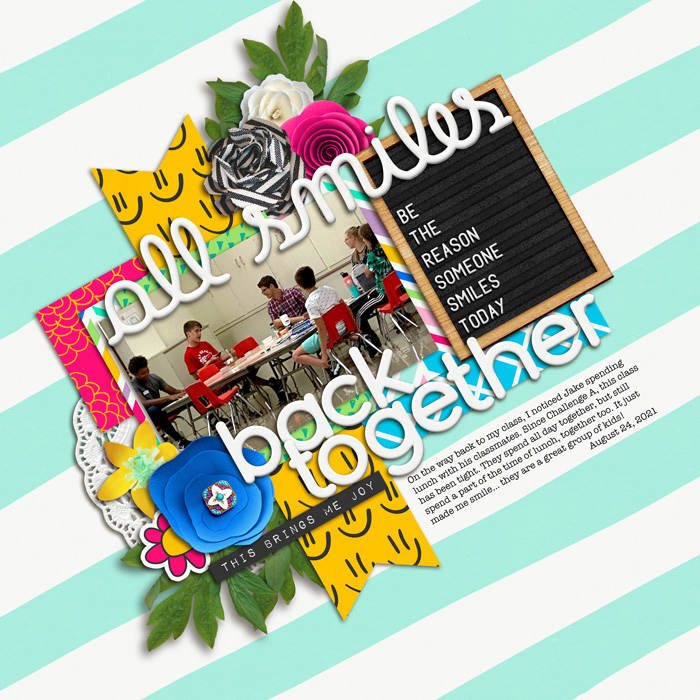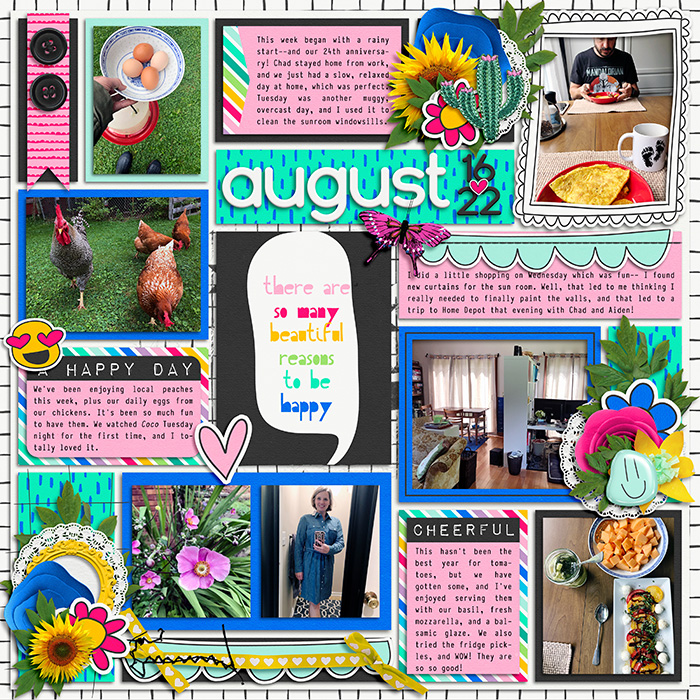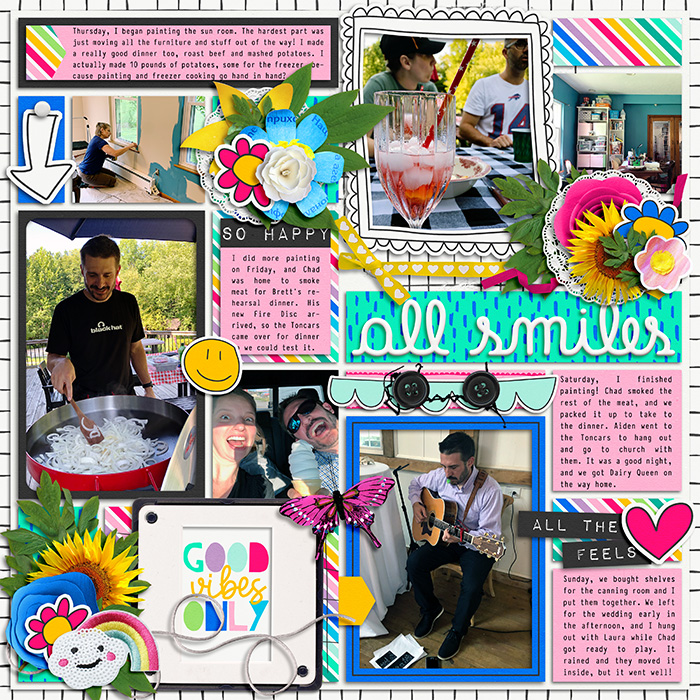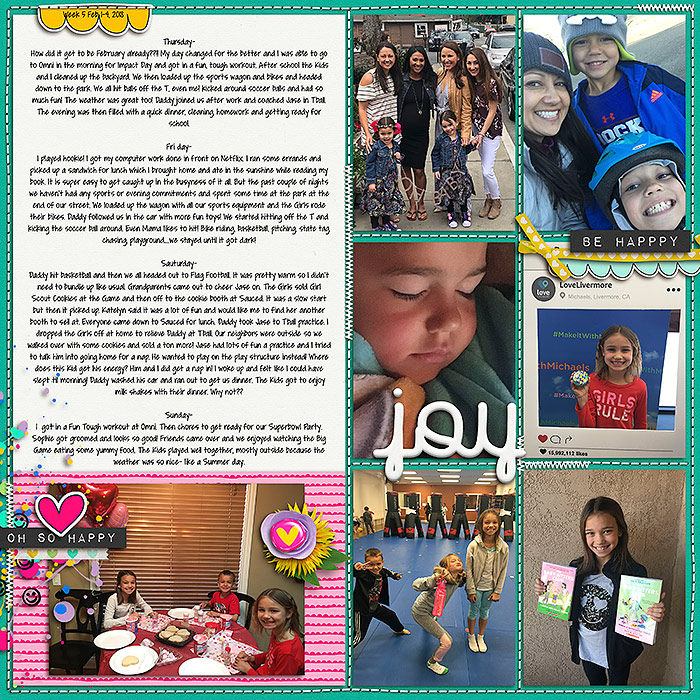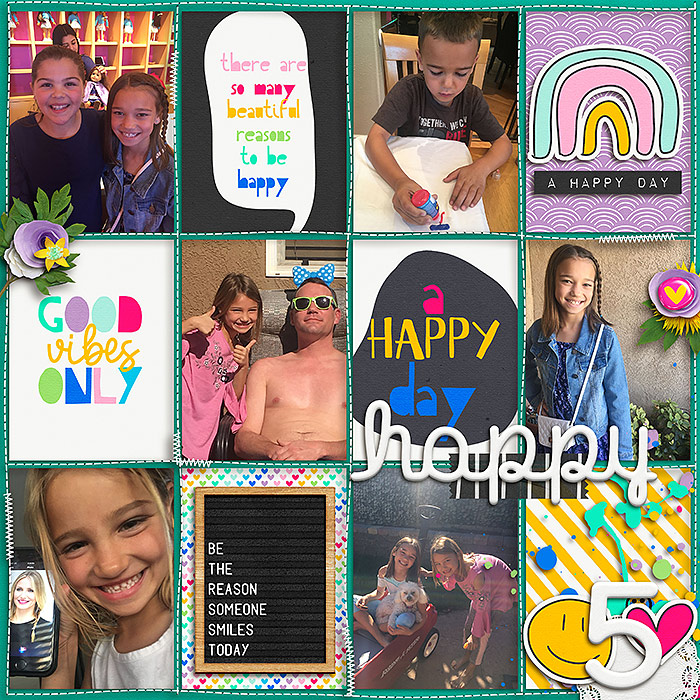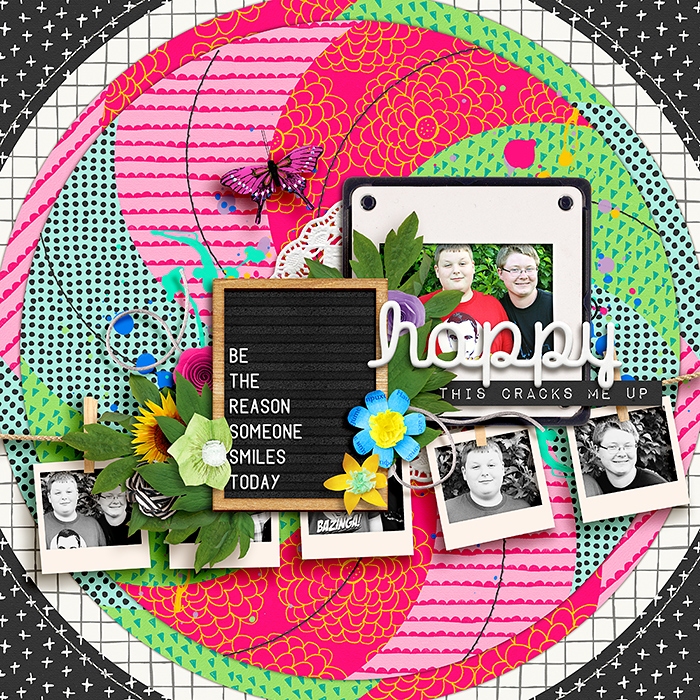 Now it's time to go fill up your shopping cart with $10, and A Happy Day will be automatically added for FREE! This special offer will only be available through Friday, September 24th when our new releases go live, so don't delay! And don't forget to come back next Friday for a sneak peek at Amanda's Feature Designer 15 sale.  It will start Tuesday, September 21st!   Have a great weekend!