Happy New Year from Sweet Shoppe Designs
Happy New Year Sweet Shoppers! At this very moment, there are people ringing in the new year or counting down to it, and I think the thought of that is so exciting! While once again the past 12 months have been less than ideal, a new year brings with it the hope for a fresh start and new beginnings. Whether you're setting new goals for yourself, planning special events or trips in 2022, it's an exciting time to start looking forward to new memories that are just around the corner!
All of us here at SSD are so grateful for the years we've spent together as a community, and we're looking forward to all of the memories and love that will make our community and store an amazing place to be in 2022 and beyond!
I have lots of news to share with you tonight including the fact that we've extended our annual Going, Going… GONE! sale one more week! If you're like the rest of us, you've been busy enjoying the holidays, so we thought one more week to grab what you want from the scrumptious goodies heading into the Sweet Shoppe vault for good, would be welcome news! Check out the details…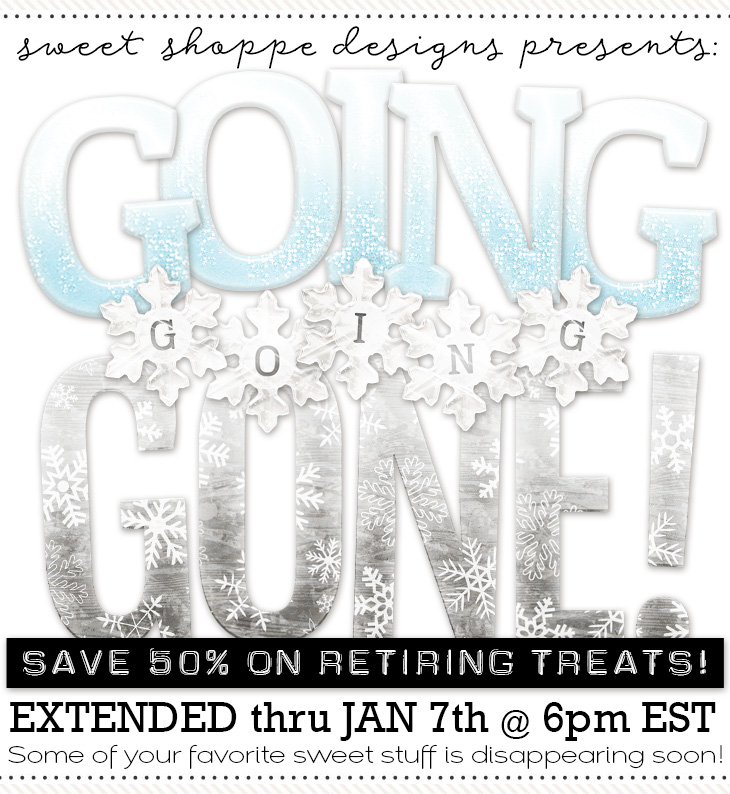 As you might imagine, it's always a bit quieter for the first weekend after the holidays, but we do have a handful of whimsical and fun new goodies from Amanda, Meagan, Bobbie and Nat, and we also have an awesome new Featured Designer freebie from Laura too!
Laura's new kit for our Day to Remember series, a Lovey Dovey Day, is seriously too cute, and the pages our Babes created with it are AMAZING! Laura's one of a kind, whimsical doodles add a special touch to every kit and collab she creates, and I love that she's part of our team! Take a peek at her darling contribution to our Featured Designer series, and add it to your stash while it's FREE when you spend $10 in the shoppe over the next couple of weeks…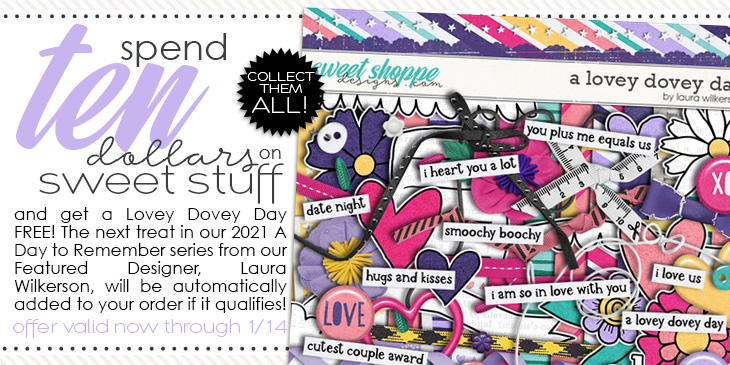 Because there are just a handful of new releases this week, I thought I'd show off a heap of pages featuring our newest beauties in their full glory! Our amazing and inspiring Babes are always on FIRE and this week is no exception! Check out these amazing layouts from our talented team…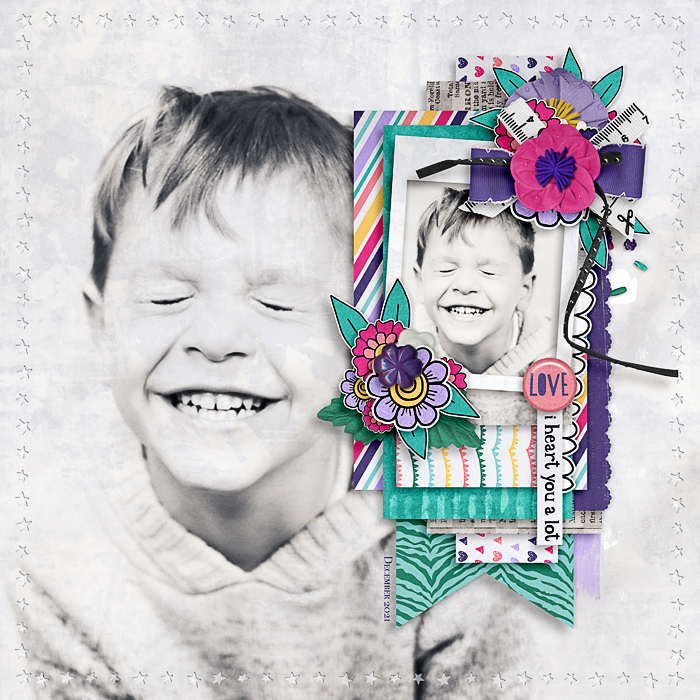 layout by SugarBabe Sheri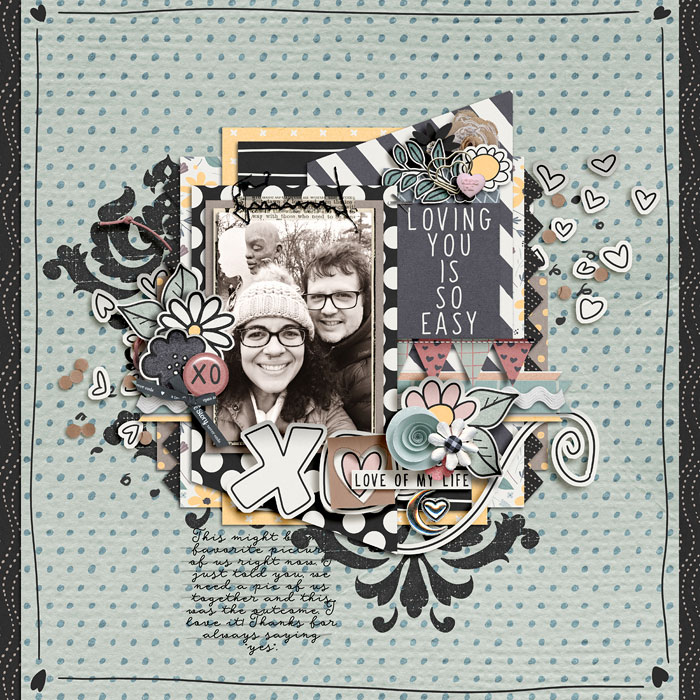 layout by SugarBabe Dalis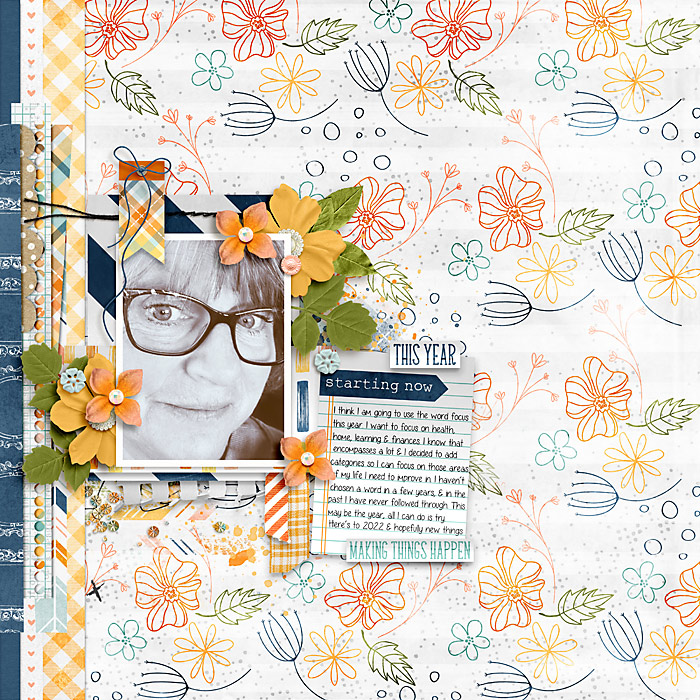 layout by SugarBabe Jaye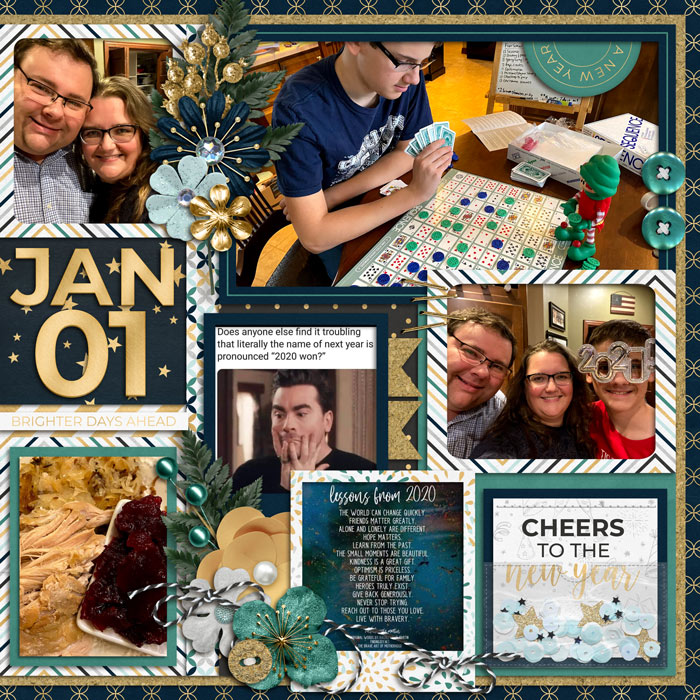 layout by SugarBabe Reba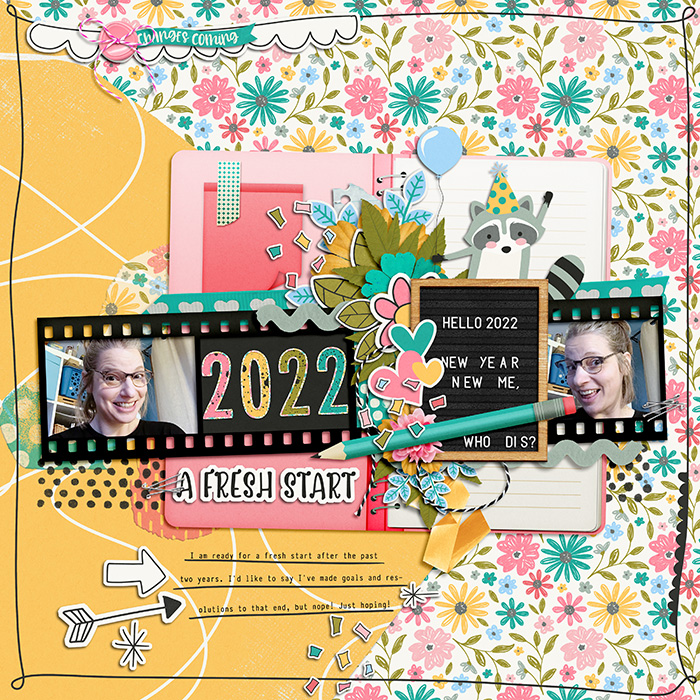 layout by SugarBabe Ally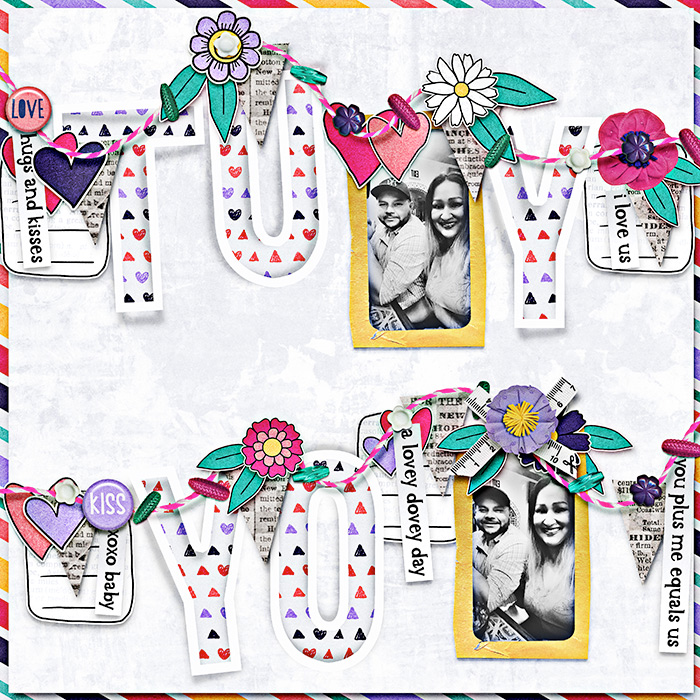 layout by SugarBabe Mary M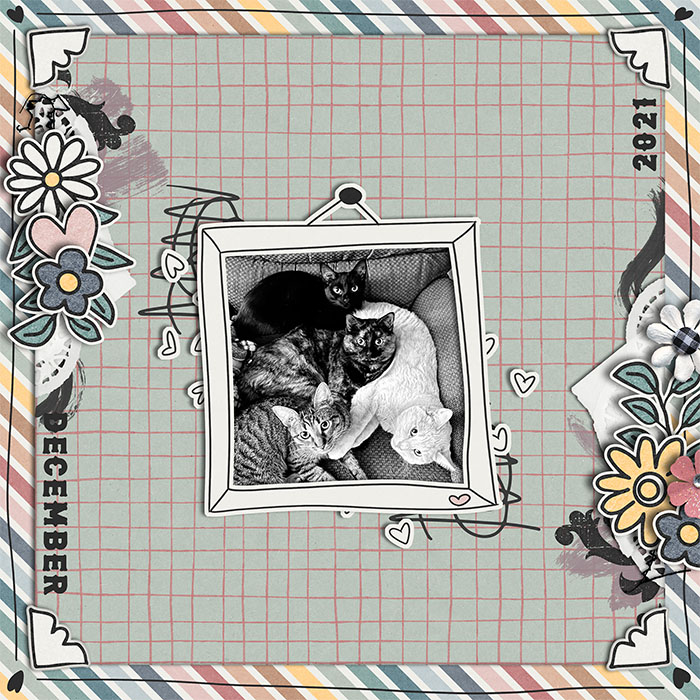 layout by Laura Wilkerson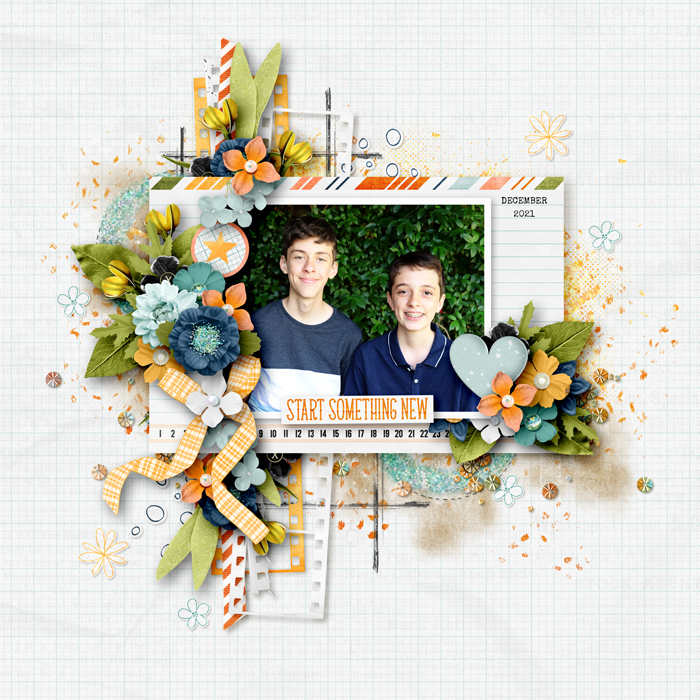 layout by SugarBabe Kim B

layout by SugarBabe Mary A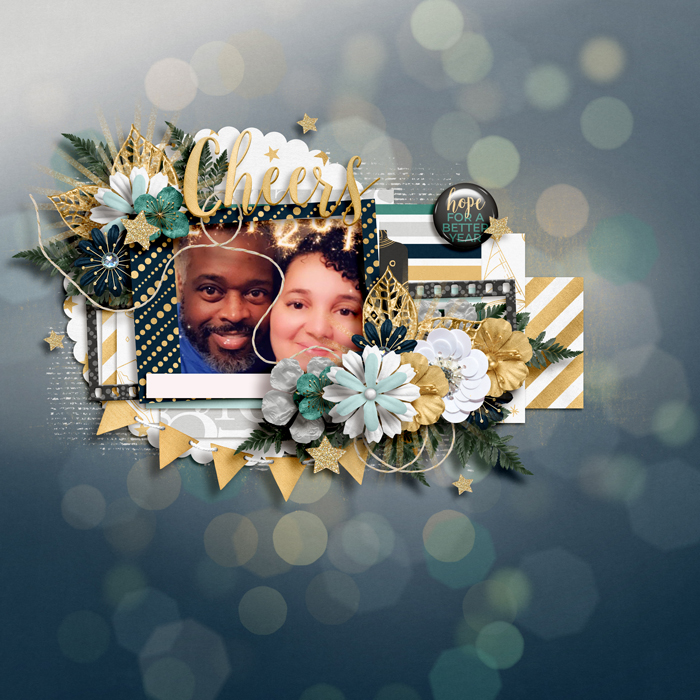 layout by SugarBabe Kiana
Wow! Wow! Wow! I know I am INCREDIBLY biased, but wow! I adore showing off inspiration from our team, and I am so proud to have every one of these women as part of the Sweet Shoppe family and can't wait to see what they have in store for the shoppe in 2022!
Finally, before I go, I want to encourage you to scrap more as part of your goals for the coming year, and a great way to do that is by playing along with our monthly challenges! If you haven't heard the news, a brand new series of challenges is coming to our community forums at the stroke of midnight tonight! We adore our new This or That? challenges and know you will too! So stop by to check it out, and play along to win a $50 gift certificate to the shoppe, free kits or big discounts during Sweet Rewards week in February! Check out the details…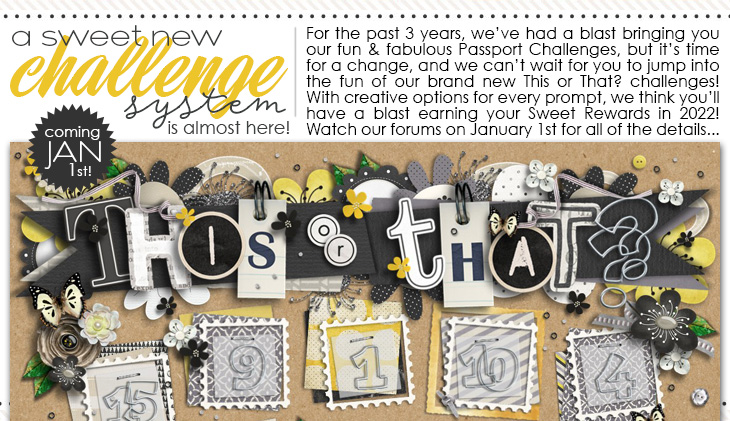 On that note, I'm off for the weekend, but from all of us here at the sweetest spot in town… Happy New Year!
Keep making those sweet memories and scrap MORE!