This or That Tuesday – 3/15
Happy middle of the month Tuesday everyone I'm back this week to bring some inspiration for our This or That challenges. Every 3rd Tuesday I take one or two of the month's challenges and find some amazing layouts plus show off some products that would work, all with the hopes of helping you stay inspired. I've been cruising the gallery this weekend being blown away by the amazing pages all the members create. Each one is so creative and the variety in tackling the challenges is inspiring to me!
Before we start tell me, is there a challenge you're struggling with this month? I am procrastinating on the rest of my challenges this month. I've got over half of them done I think but the others I haven't been motivated to complete. Hopefully you all are doing better than I am, lol. But a little more inspiration can't hurt so let's see what I've found this month.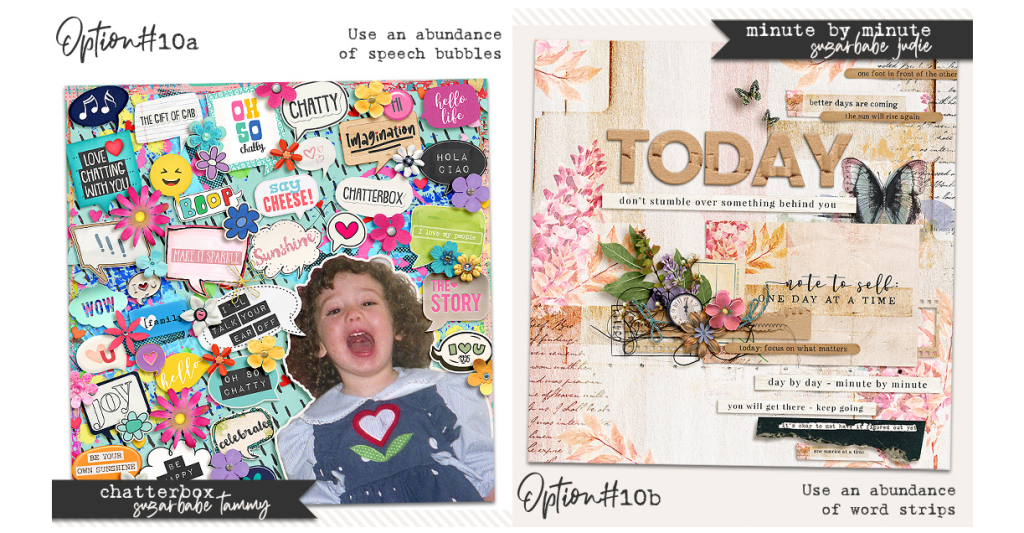 This month is all about Challenge #10. I was surprised this weekend when going through the challenge thread in the forum that not one of us has chosen option#10a?! So that's why I chose this one. Option #10a asks us use an abundance of speech bubbles on our page, while #10b asks us to use an abundance of word strips. Although I love me some word strips, I also love the idea of speech bubbles since this art is about telling the story. Sugarbabe Tammy was the only one this month so far, that has tackled this option. That made me wonder if there just aren't products with speech bubbles in them? But I was able to find many. Whether you are game enough to tackle the speech bubble option here are some products that can help with either.
Document all your chatty moments with one of these: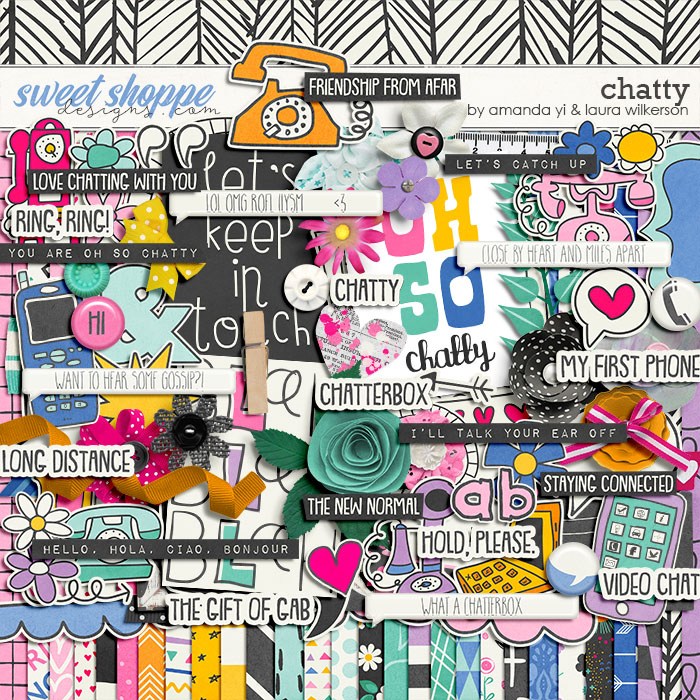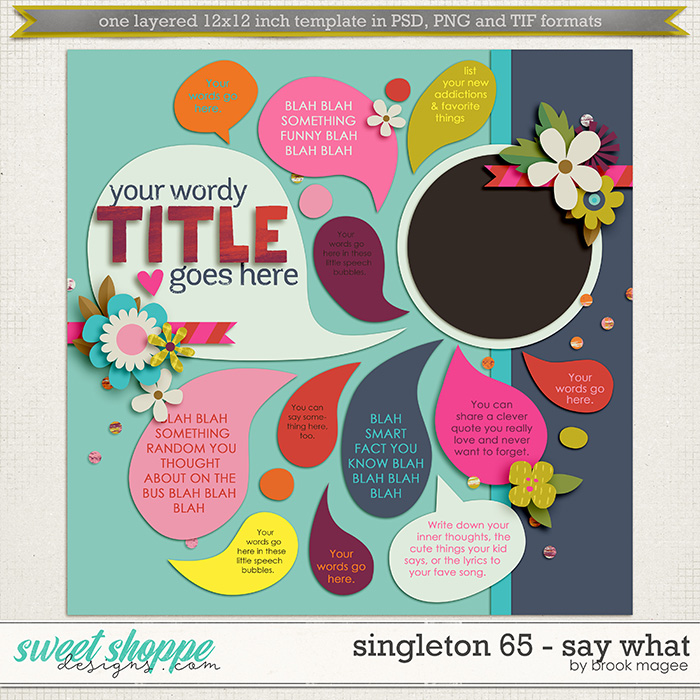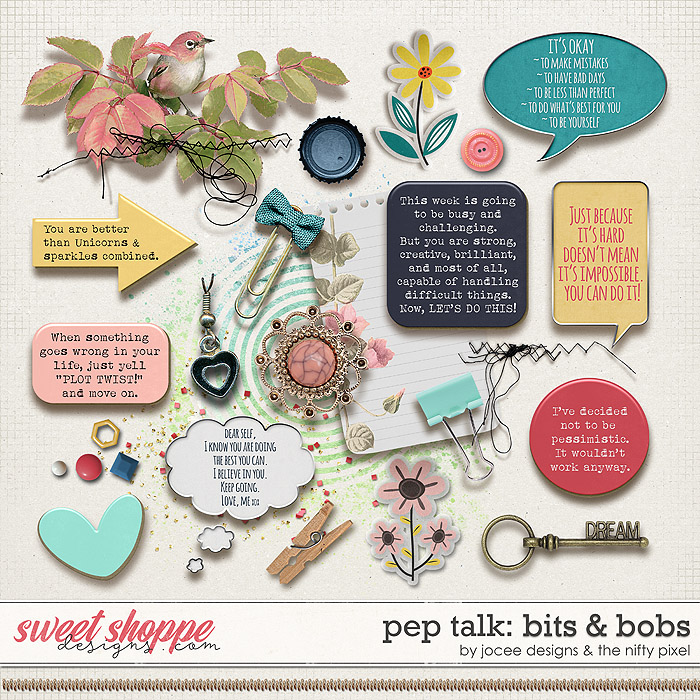 I really love what Tammy did with this take on Option #10a: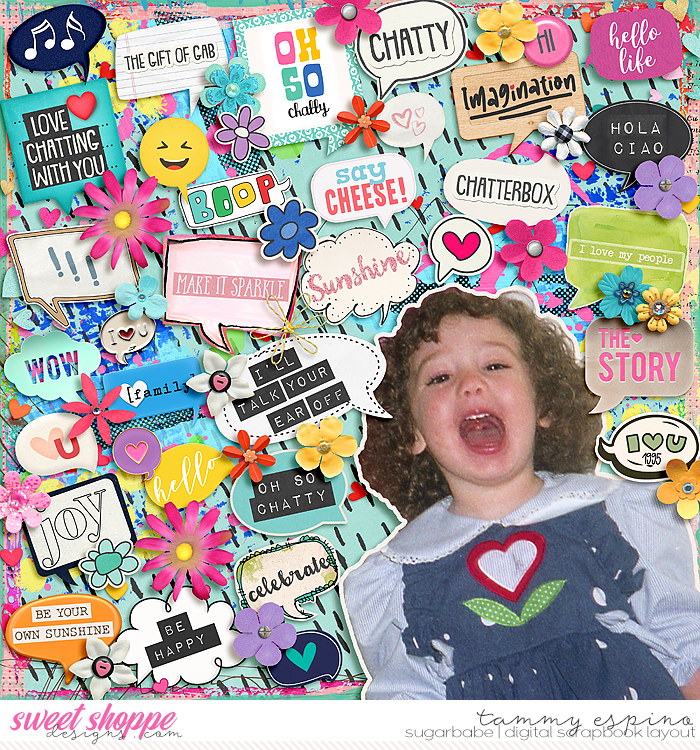 Or tell your story with a slew of word strips with one of these: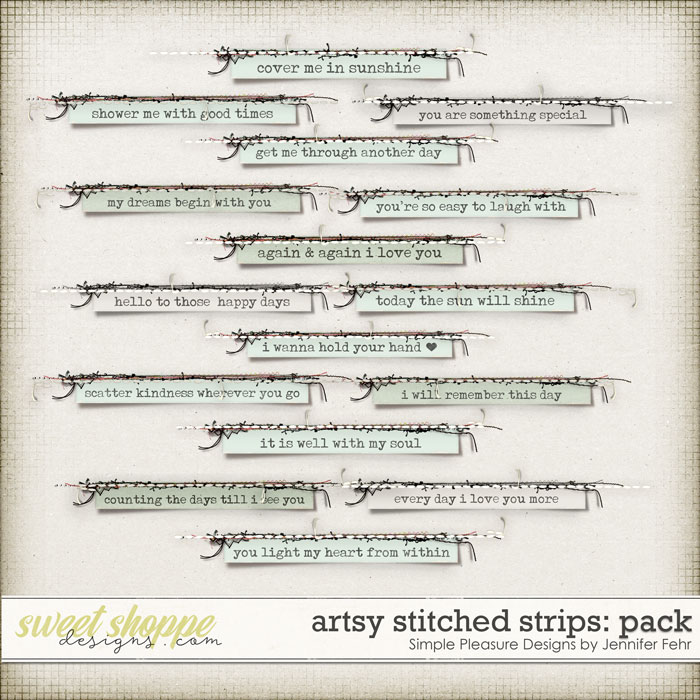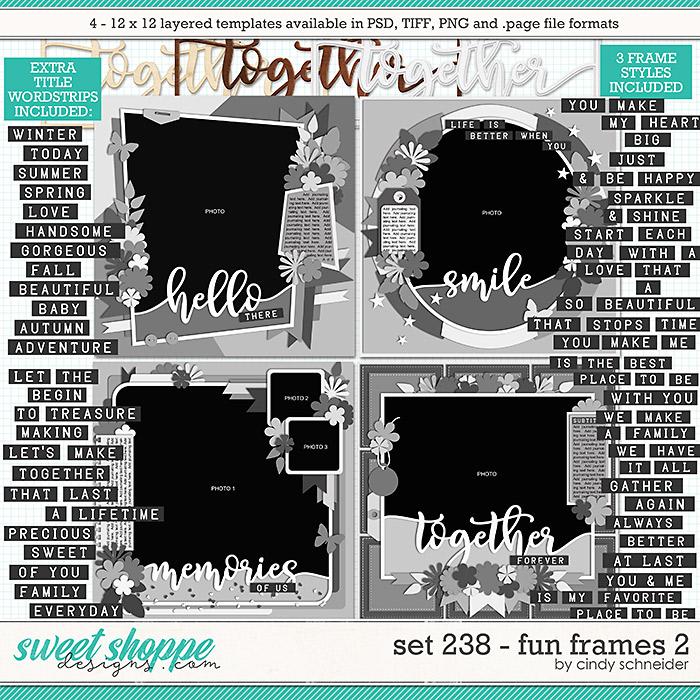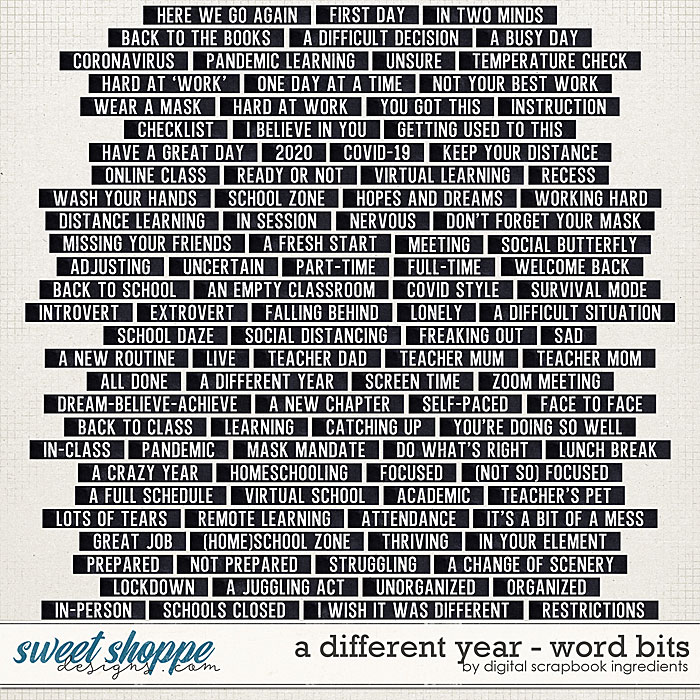 I adore this bold reminder to herself on being authentic for this take on Option#10b by: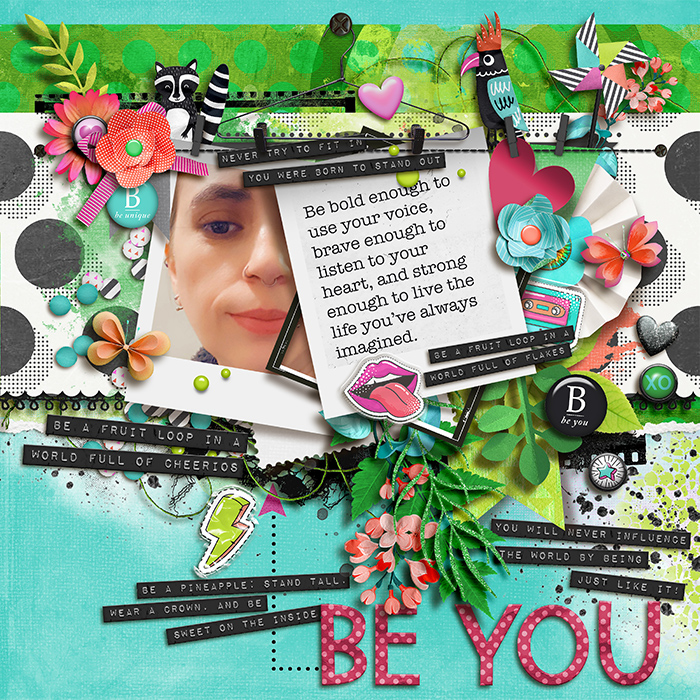 I'm really intrigued that not more of us have tackled the speech bubble option so I think I might take a stab at it. If you completed challenge #10 already, did you choose the speech bubbles and I missed it? I'd love to see more inspiration on this one. Or maybe the products above will inspire you to start on #10 no matter which path you choose. That's it for today, see you next week. Enjoy your day!