Temptations Tuesday – 4/12 "Babe" It Your Own
"Creativity is inventing, experimenting, growing, taking risk, breaking rules, making mistakes, and having fun." – Mary Lou Cook
April is one of my favorite months because for me it's all about being creative and experimenting. In April all over the world, poets observe National Poetry Month. We read it, buy it, and of course write it more during April and many of us set out to try to write 1-poem a day for the whole month. 30 poems in 30 days often can be overwhelming and I find that experimenting with prompts can help boost my creativity on days when I'm not so inspired to write during the month. Lots of poets do too, so we experiment with styles, break rules and try to have as much fun as we can writing poetry about all types of subjects, from the silly to the dramatic to poems about mundane things like socks.
All of us digital creatives here can do the same with templates. Just like with poetic forms and styles, such as Haiku (5 syllables-7 syllables-5 syllables), there are guidelines and rules with a template. The designer sets out our guidelines on each template with placeholders of where everything should go and how the style of the layout should look when we get done. Often breaking those rules seems forbidden, like someone will punish us for not following them, I mean that's what we're taught as children and that can be a hard lesson to break away from.
I've been committing to National Poetry Month 30 in 30 for over 10 years and the first couple it was hard to take risks and experiment but some of my best poems came when I was inside the growth of breaking the rules. This week I asked the amazing Babes to show me templates they've taken and re-invented, experimented with and made it their own by letting creativity be the only rule they followed.
Sometimes the easiest rule to break is simply not using all of the intended photo spots. Replacing a photo spot with a journal card for example is often a quick swap while maintaining the integrity of how the original template looked. In this layout: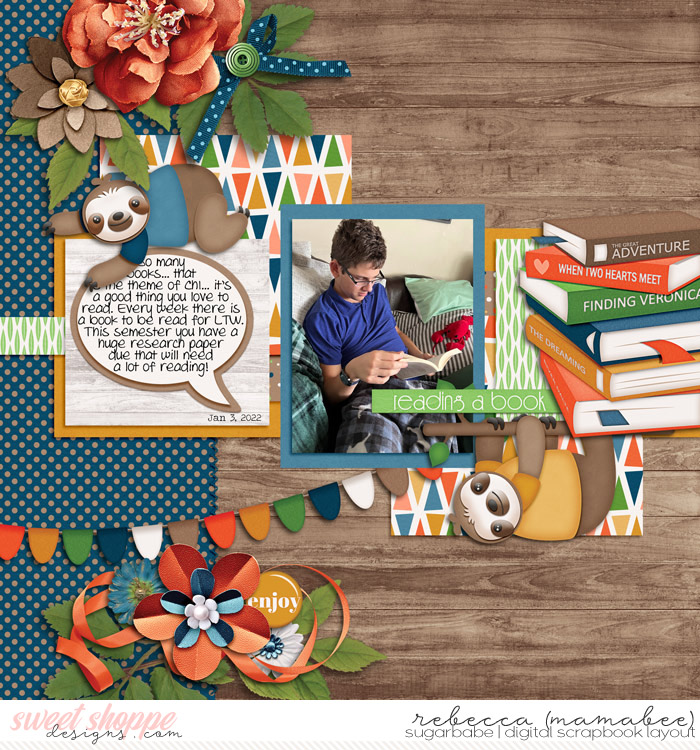 Rebecca said "I used one photo spot for journaling and the other spot as a pattern paper to showcase the book element."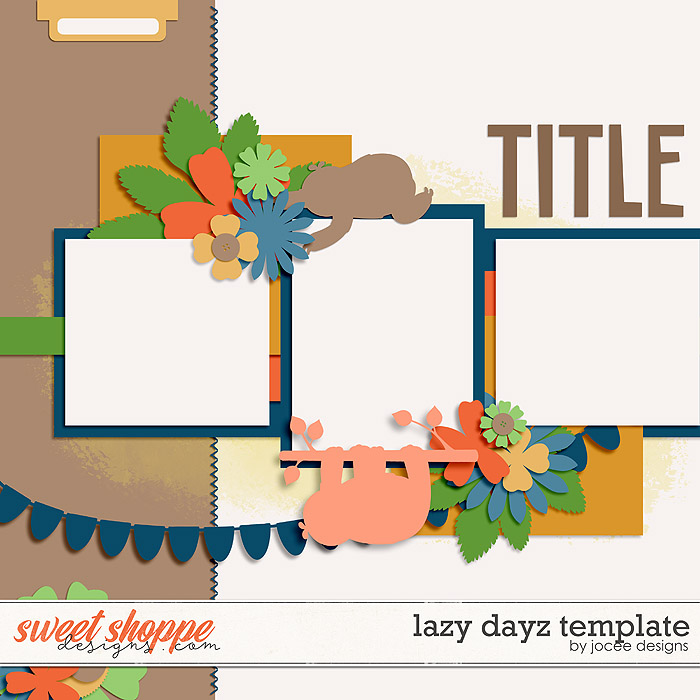 Or what about shrinking the template down a bit and creating some edging? In this layout that's exactly what Jacinda did and is a super quick change that creates something unique yet still retains the original design of a template.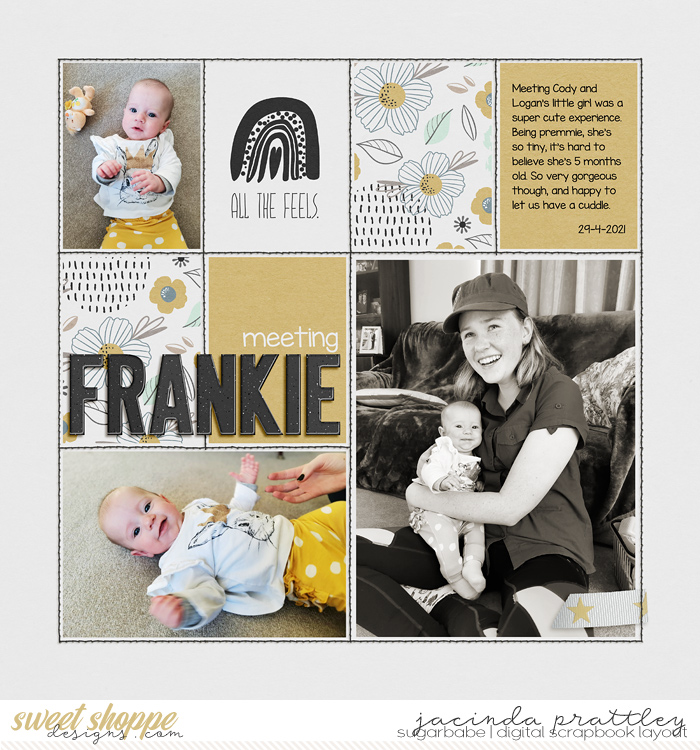 Jacinda said "Sometimes it's just a simple change like reducing the size of the template so I have a larger border around the edge. I actually do this quite a lot, as I know the photobook place I print at takes away some of the edges."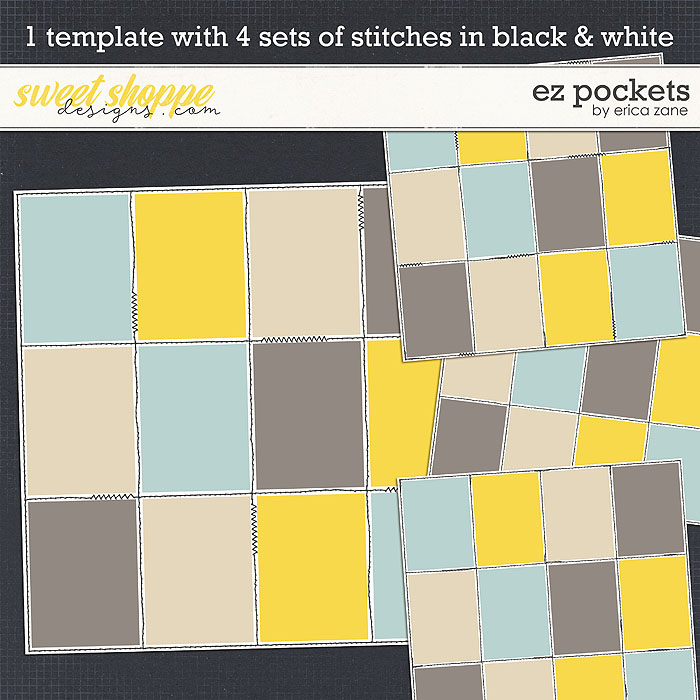 What about flipping things over? Flipping a template vertically or horizontally can give you a quick repurposed look and is useful in many situations like this layout: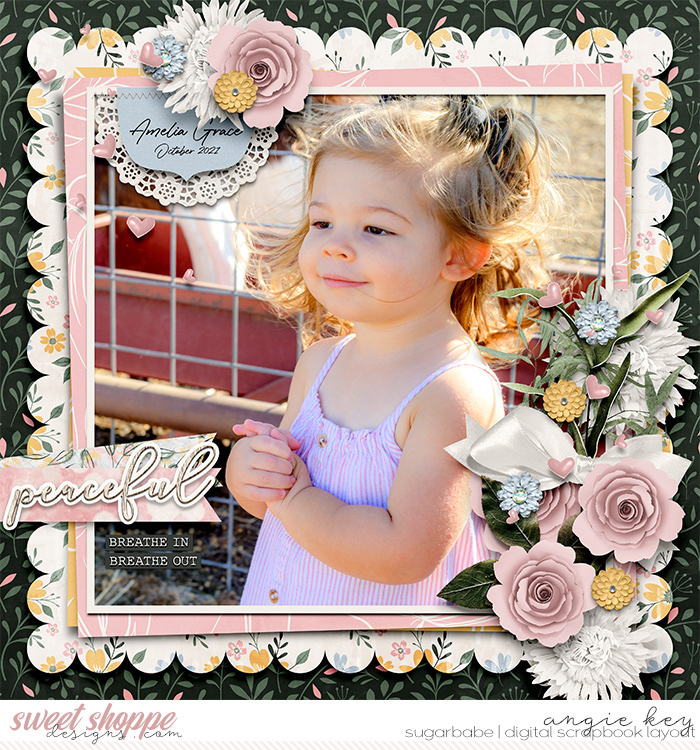 Angie said "Because of the direction of my photograph, I wanted her to be looking off into the open space rather than into the element cluster, so I flipped the entire template horizontally."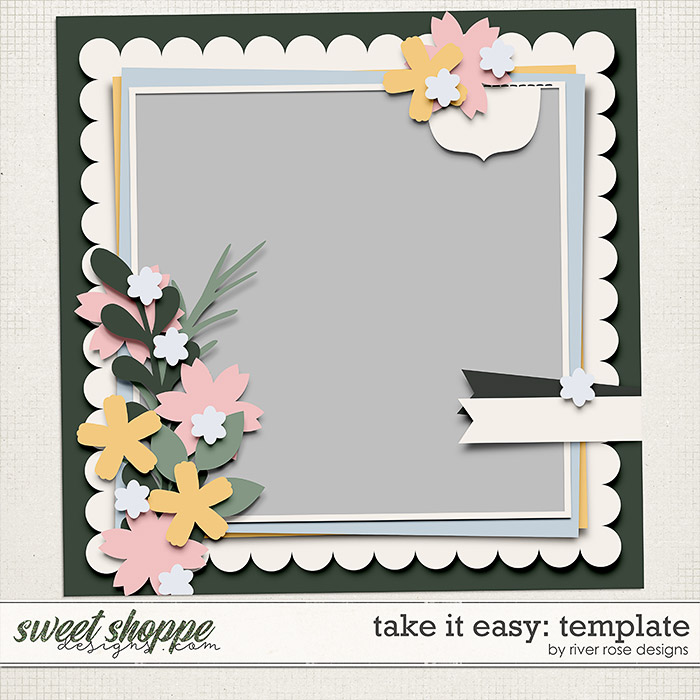 Going a step further and really digging into taking risks seems scary but our Babes are masters at taking things at face value and creating something you'd never even have thought to do, and they do this week after week. Like this layout from Judie where she switches out all of the photo spots.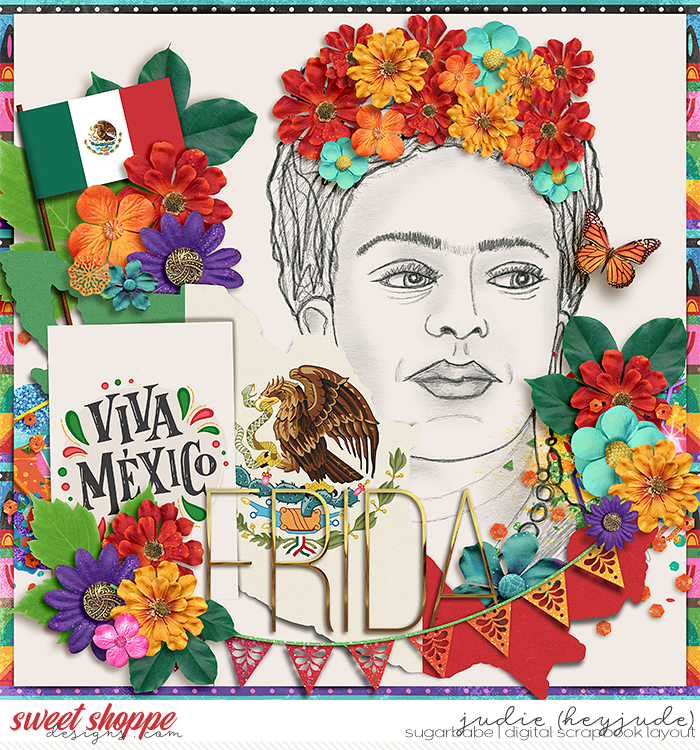 Judie said "I repurposed all of the photo spots on this template (bottom right) and replaced them with a journal card, a title and a background sketch."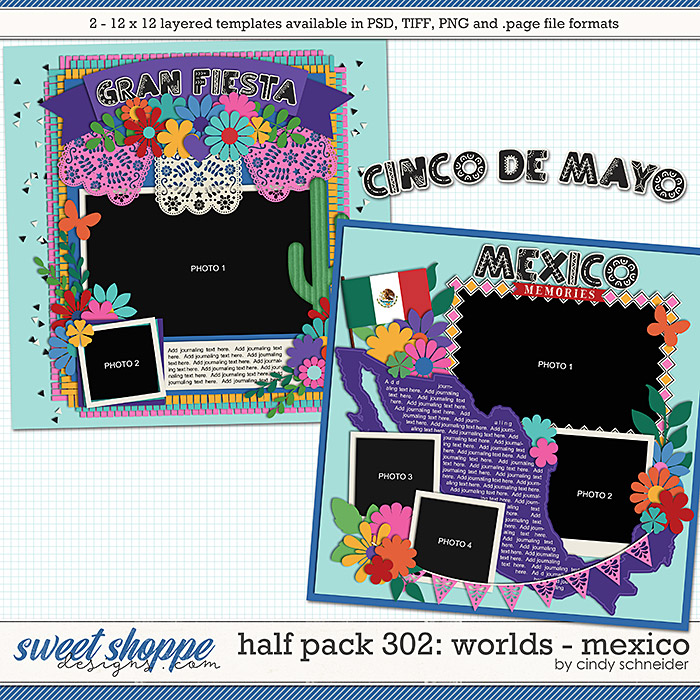 Or mashing things together to create something totally new. Taking two templates and turning them into one isn't a small feat by any means, but when Krista does it you can't even imagine these as two separate products anymore.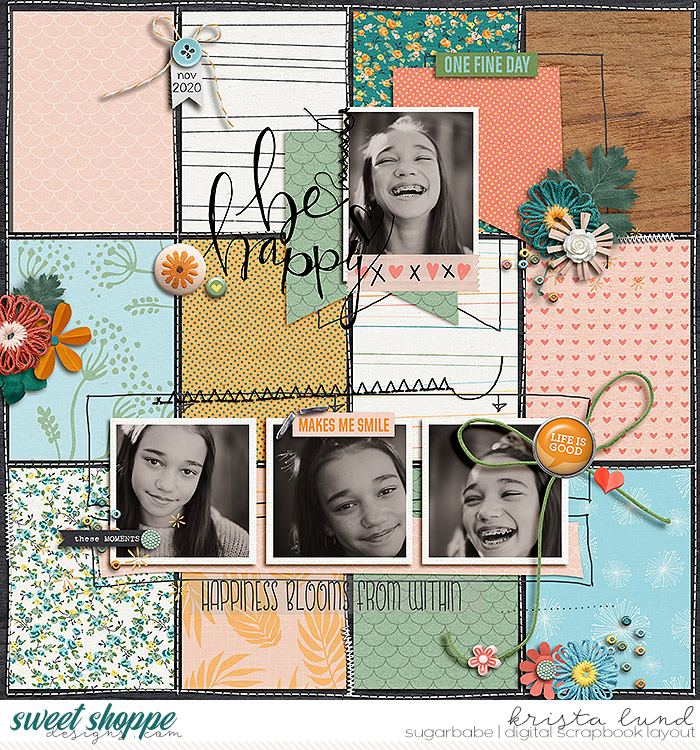 Krista said "Template mash up, I layered Pink Reptile's templates on top of Traci Reed's template."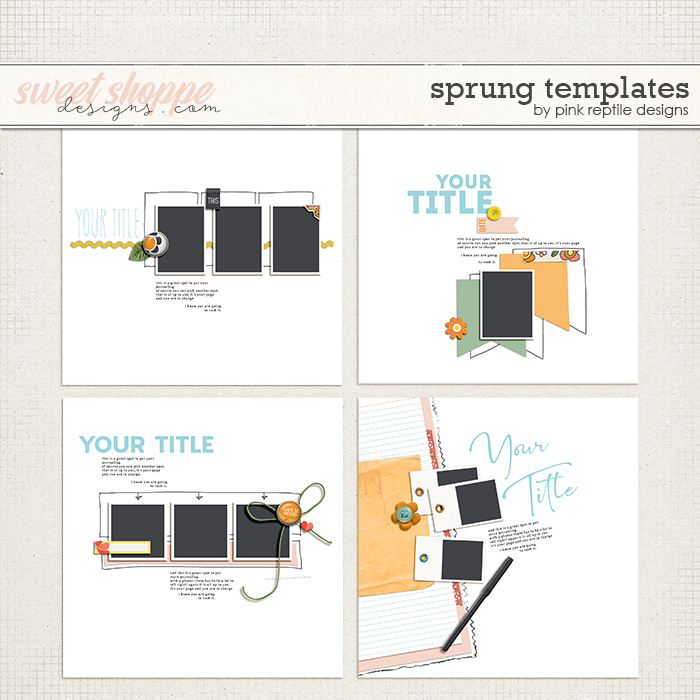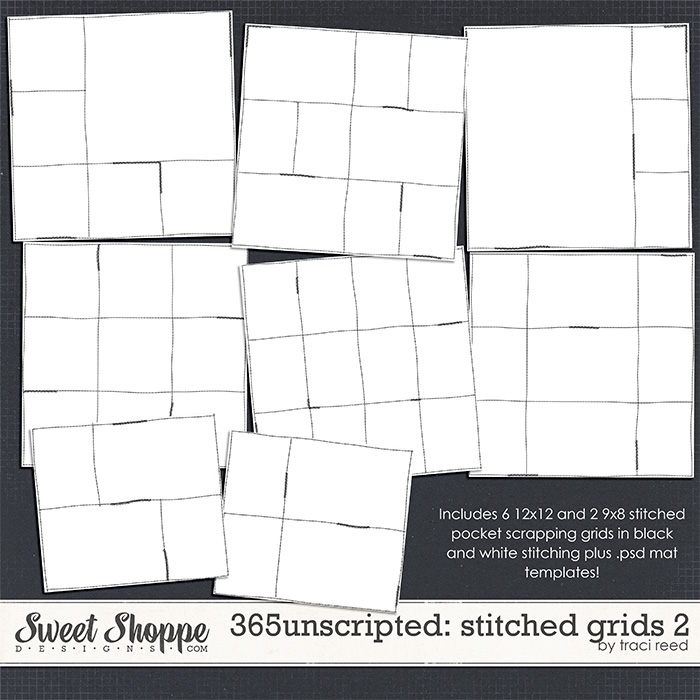 When you are an amazing pro like Sheri is, you are able to experiment with all of the things mentioned above letting your creativity have as much fun as possible. Like in this layout where her creativity transformed the template.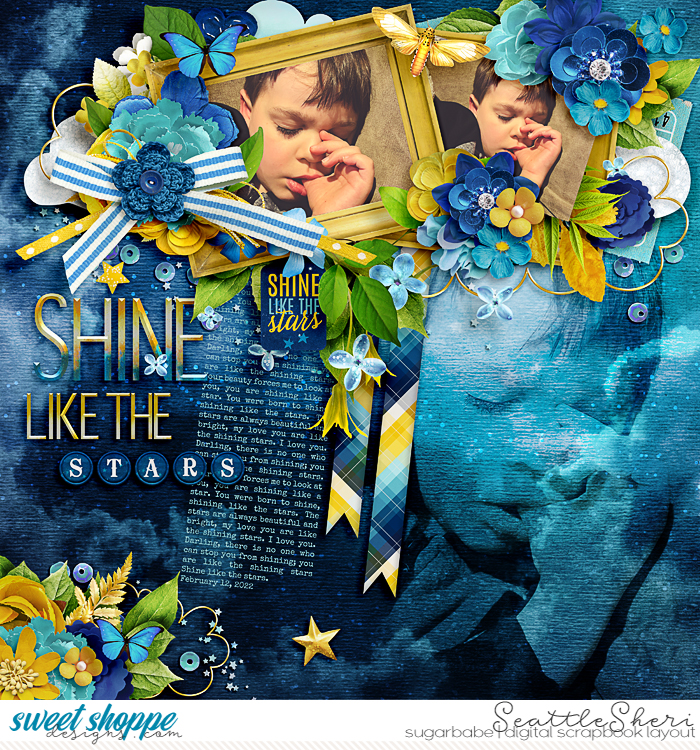 Sheri said "Using the lower right template: Removed background mats, changed the location of the journaling, removed the lace edging, changed the title location, removed some of the layered papers, added embellishments and blended a photo into the background"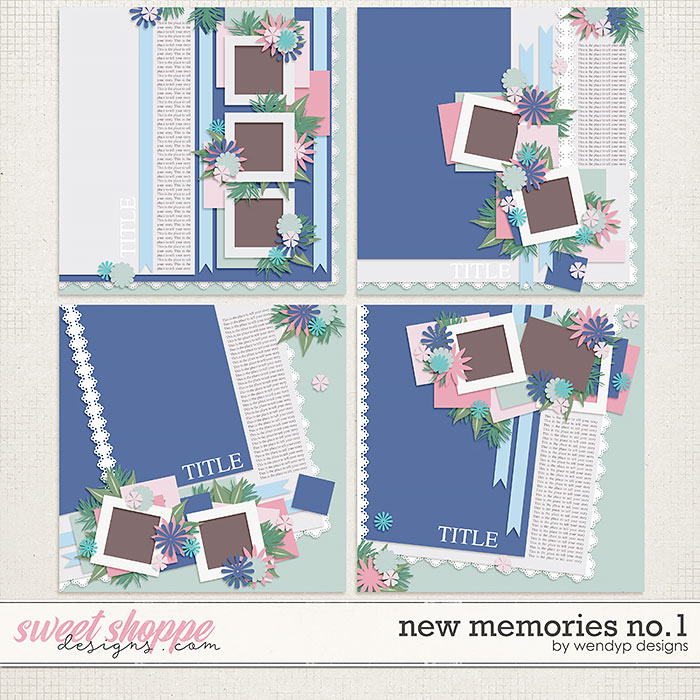 Thanks for stopping by, I hope this inspires you to look at the next template with new eyes and let your creativity be the guide. So, go ahead, break the rules. Who made the rules anyway? See ya next week.