Day in the Life: with Sugarbabe Kiana – 5/2
Happy May flowers everyone!!! lol I can't believe we are 5 months into this year already, where the heck is the time going?!
I'm back on the blog for a new month, new challenges, and today we are debuting our new & improved blog calendar. We've been working hard behind the scenes gearing up for iNSD weekend but we've also been working on some new things to do with the blog and all of our other socials. Did you see that Robin has revamped the Instagram account? She has been sharing some of the most gorgeous previews and layouts so if you're an Insta-junkie you should definitely check it out and follow us!
Today is my first new post, it's one I created and brought to the collective think tank table. Robin and the ladies loved the idea. The Sugarbabes are often behind the scenes creating so many wonderful layouts that we don't get to post in the forum threads as much as we'd like. Which means, sometimes we might seem like magic enigmas that just churn out pages for the Shoppe. But we're people, I promise 😉 , and I thought maybe some fun posts where YOU all get to virtually get to know us would be fun!
Since I thought this whole thing up, I figured it was only right to use myself as the first guinea pig of sorts lol. If you noticed today on Facebook, I posted 3 posts about my day, but the twist is that they aren't all about my personal day. There's some fun facts about me, but also some of my favorite pages I've recently created and also one of my favorite hotkey combinations I use when I'm inside of Photoshop scrapping away!

what do Kiana's mornings look like…..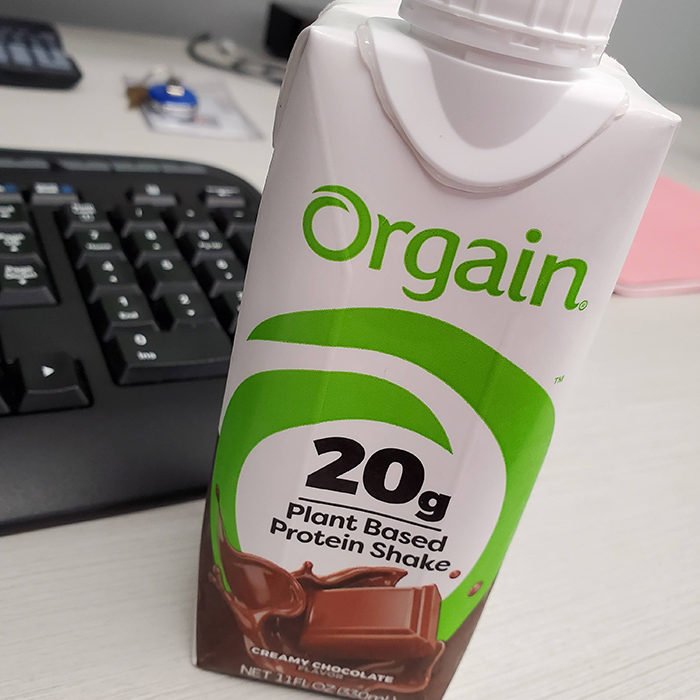 Kiana says: "I'm usually the first person in the office for my department. I run daily reports that need to be refreshed every morning so while I'm doing that and checking emails, I love having this delicious protein shake. I grab a box at Costco every 2 weeks. They are organic, plant-based, and non-GMO. Healthy stuff….but they are SUPER yummy too!"
let's take a mid-day break with Kiana…..
Kiana says: "Creating layouts is my go-to creative outlet before & after work. If I'm working from home instead of the office, then I try to scrap during work too….lol. Shhh don't tell anyone. Here's a few of my faves that I recently created."
ending the day with a quick tip from Sugarbabe Kiana…..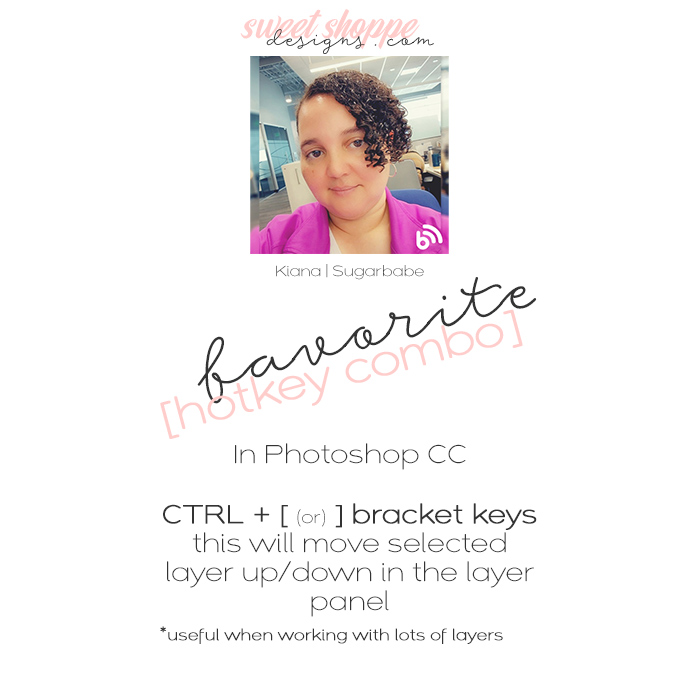 Kiana says: "I consider myself a "hotkey" Queen. I use hotkeys for as MUCH as I can. Even during my work hours and regular home PC use, I find that I use a ton of hotkey combinations. One of my favorite combos when I'm inside Photoshop CC is the CTRL key + the [ ] bracket keys. This combo allows you to move your selected layer up & down your layer panel quickly. It comes in super handy when you're working with a ton of layers. Try it today!
And that's a Day in the Life with Sugarbabe Kiana (me) lol
I hope you enjoyed learning some fun facts about me. Let me know what Sugarbabe you'd like to see up next?! I've got some ideas, but love to see your comments about who you think. See ya next time.