Show-Off & Shout-Out with the SugarBabes – 5/8
"One of the most important things you can do on this earth is to let people know they are not alone."
– Shannon L. Alder
Happy (inter)National Scrapbooking Day weekend my sweet friends, and welcome to another edition of Show-Off and Shout-Out with the SugarBabes! By now, you're probably aware of the "Show Off & Shout Out" component of our monthly challenge system. But just in case you're new around the Sweet Shoppe, here's how it works:
You'll find this month's Show Off & Shout Out thread in our This or That Challenges forum. Reply to the thread to claim your spot. Throughout the month, update it with
links to 15 pages in the Gallery on which you've left a comment (we call it "leaving love"),
an image of a layout you created this month and posted in the gallery you want to show off,
a sentence or two about why you're proud of the layout you created or why you love it so much,
an image of a layout someone else created and posted in the gallery to which you want to give a shout out, and
a sentence or two about why their layout inspires you or what you love about it.
That's all there is to it: leave love for 15 layouts in the gallery, share your Show-Off, and share a Shout-Out, and at the end of the month, you could win a free kit or mini bundle up to $15 in value. Our winners in April were JlynnA12, Lidia G, and stasianary – congratulations to all three of you!
I asked some of the Sugar Babes to share their Show-Off and Shout-Outs to wrap up the month of April. Here's what Krista (kristalund), Carrie (carrie1977), Sarah (saar), Jacinda, Jaye, and Jackie (purple_colourz) had to say: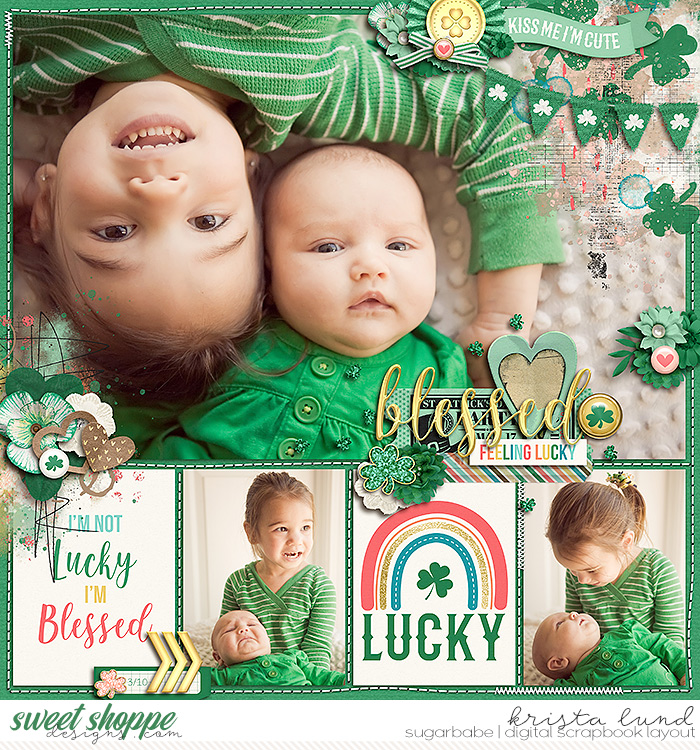 Why Krista is proud of this layout: "I am proud of this layout because it showcases one of my favorite photos. I tried to design my layout so that the large main photo was the focus but also added all the fun kit elements."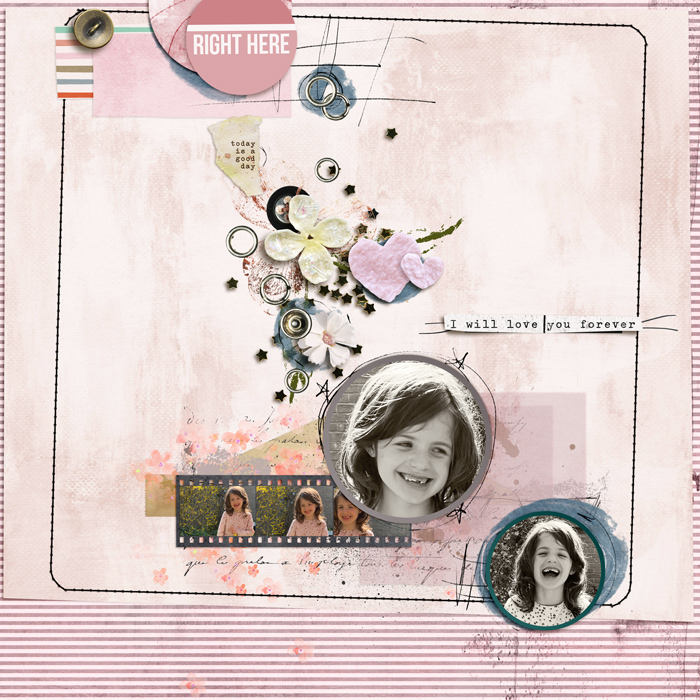 Why Krista loves "Today is a Good Day" by marijke: "There is lots to love about about this layout but what it comes down to is I think it is a really cool page design. My eyes bounce around to all the elements on the page and I like the next one more than the one before. The scatter of sequins, the film photo strip, the "I will love you forever" paper strip. I love it all!"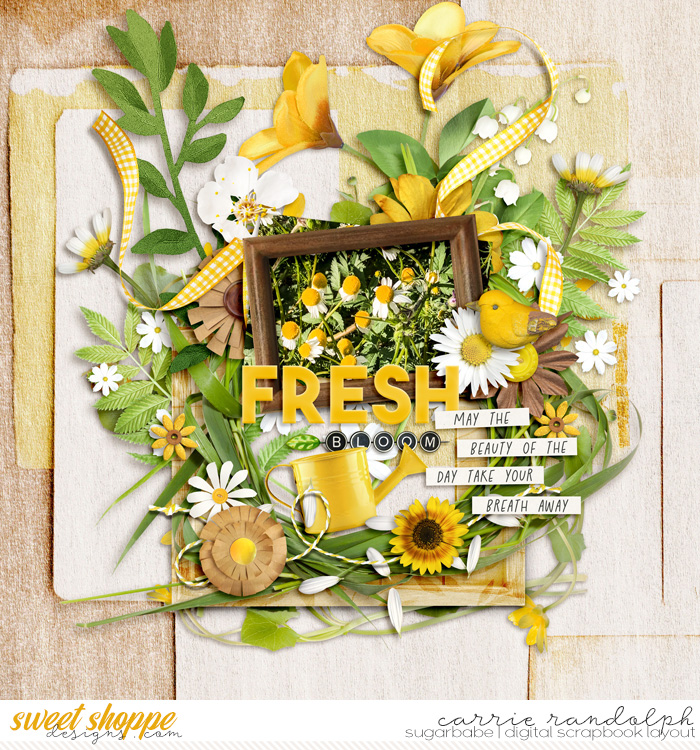 Why Carrie is proud of this layout: "I am so happy with the way this layout came together. As soon as I got my hands on Kristin's kit, I knew exactly what photo I was going to use with it. I honestly love the leaves and yellow florals so, so much."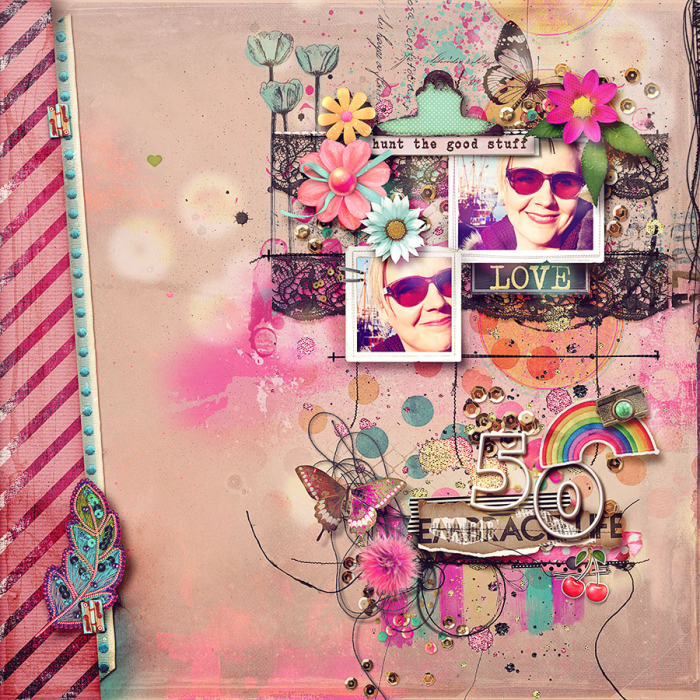 Why Carrie loves "Embrace Life" by alinalove: "Alina's layouts are always so incredibly whimsical. She has such a unique style that I can always tell when a layout belongs to her. This one is so is filled with so many wonderful elements. I love all of the painty goodness, too!"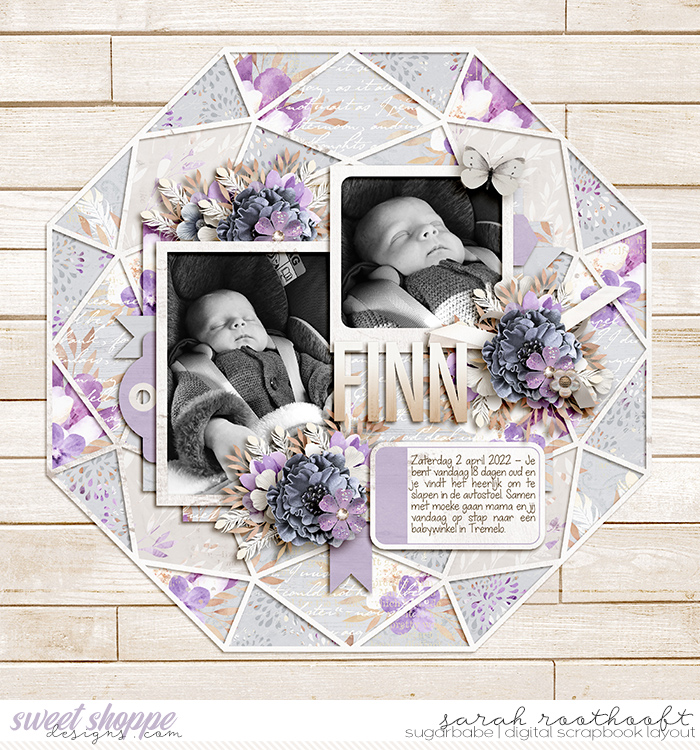 Why Sarah is proud of this layout: "Of course I am in love with my baby. I love these photos of him while he was sleeping in his car seat. I love the soft colors and how well they go with the black and white photos. I could stare at this layout for hours!"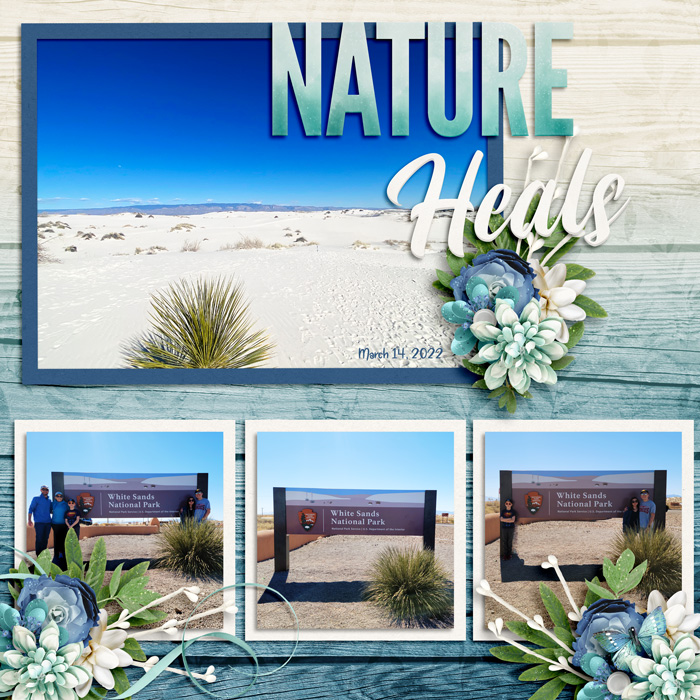 Why Sarah loves "Nature Heals" by Kimberly27: "I love all her pages. She creates the most beautiful travel pages and this one is no exception. I love the photos and the colors here. I love all the pretty clusters. I am always looking out for her travel (or Disney) pages."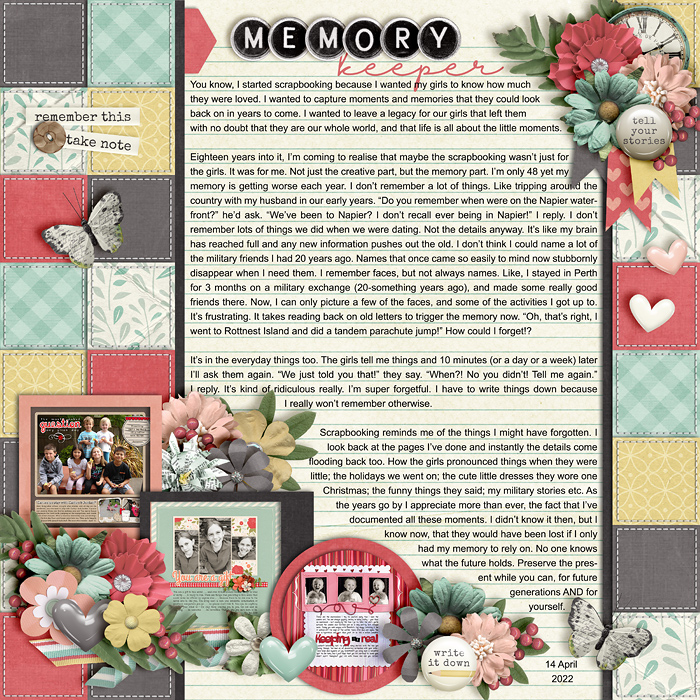 Why Jacinda is proud of this layout: "I am proud of this layout because it shares a lightbulb moment for me about why I scrapbook. I'm a journaller, and it's taken this long for me to realize just what a blessing it is, now that I'm starting to be forgetful. It's also a reminder to my family, and those who will see this layout, that memory keeping is important."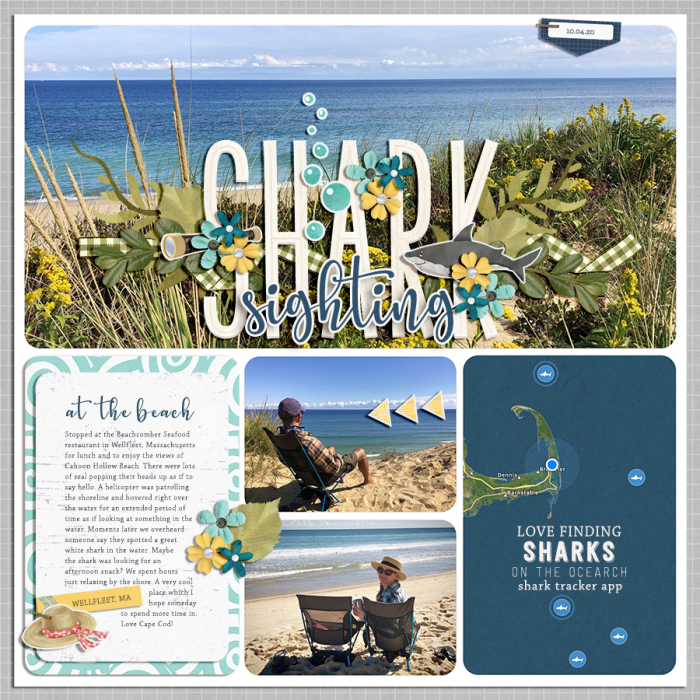 Why Jacinda loves "Shark Sighting" by LaurieZyskin: "I'm partial to block style layouts and Lauri has done a great job with the design, use of colour and titlework. I also love that she has a decent amount of journalling to capture that memory. It's a very eye catching page."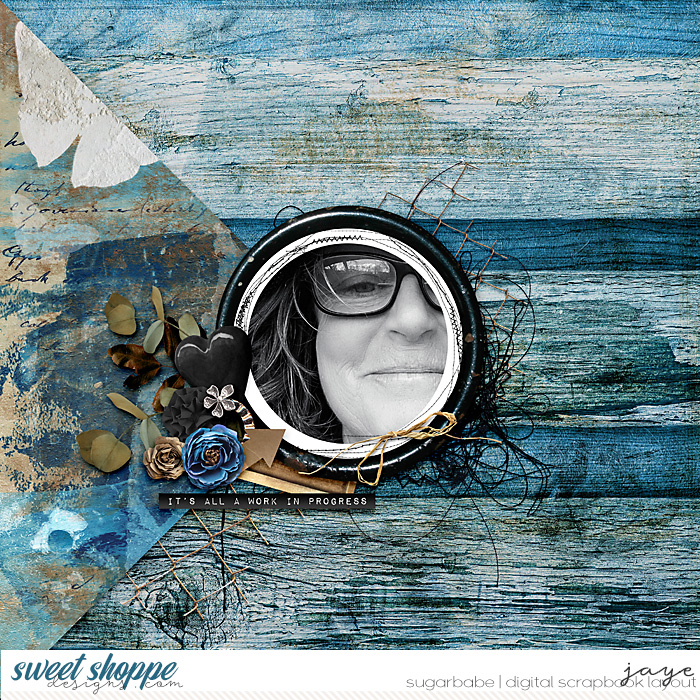 Why Jaye is proud of this layout: "It's been a rough go and I had just had surgery a week prior. It was a sunny day and I just felt comfortable with myself for the first time in a long time. The shades of blue represent dark but also light and the reminder that I am not a finished product."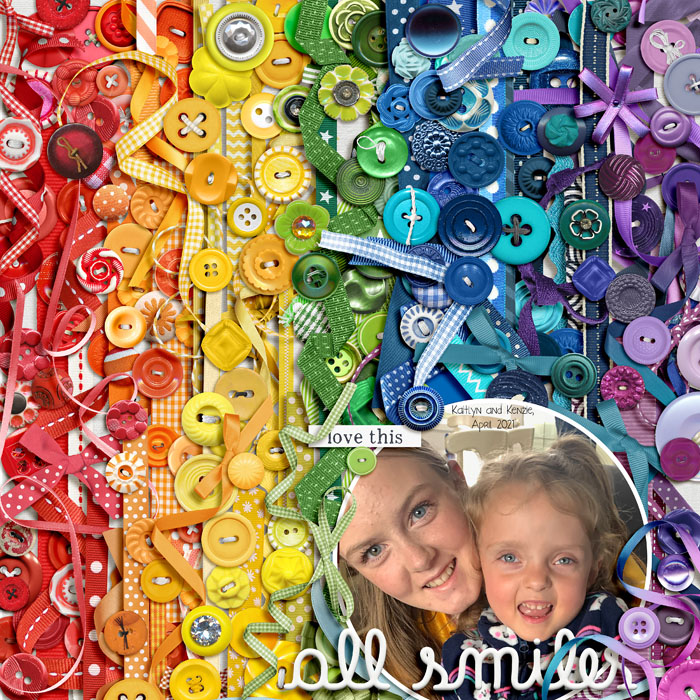 Why Jaye loves "All Smiles" by tjscraps: "Where do I begin? The layers, the time, the creativity, the bold colours, the shadows, and how it all came together to create an amazing page. I can't imagine the time and patience it took Trina to create this fabulous layout. It is a stunner and jumped out at me in the gallery."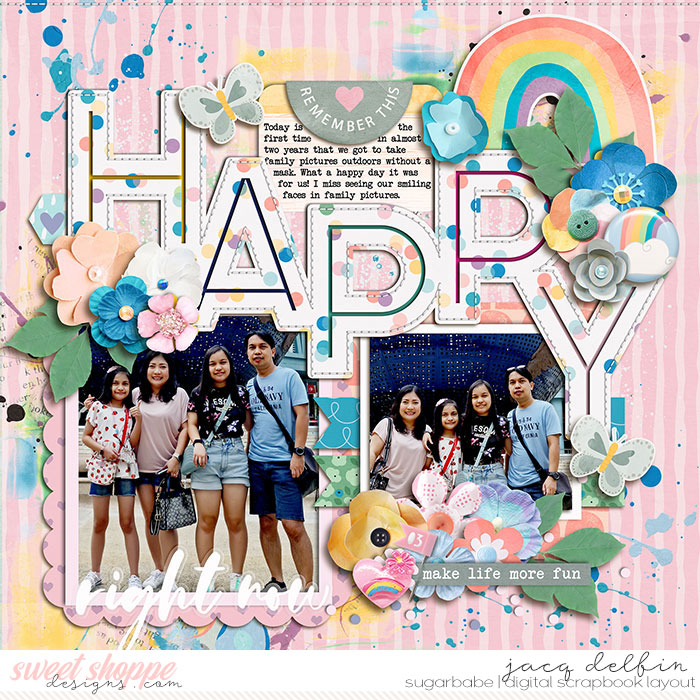 Why Jackie is proud of this layout: "This layout is my current favorite because it reminds me of a particularly great day. We scrapbook to document memories, the big moments and milestones but also our everyday lives and everything in between. This layout is a perfect example of a memory that I want to remember for years to come."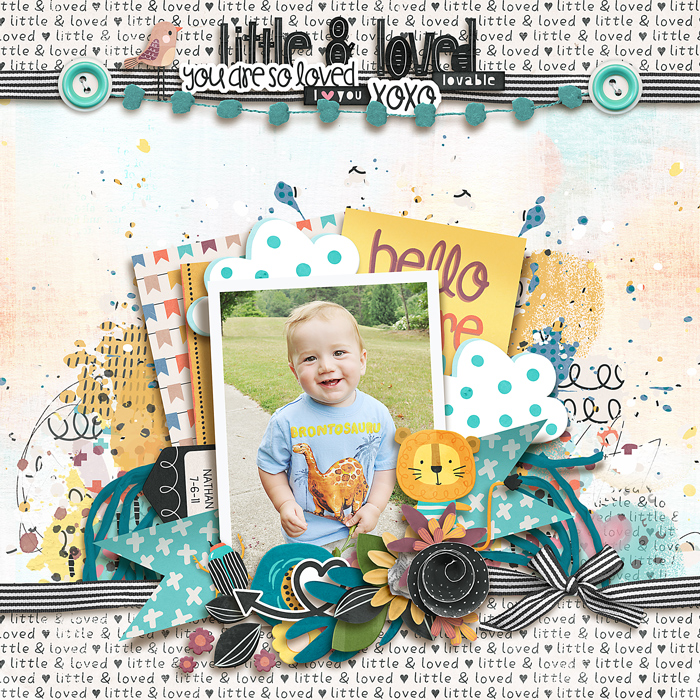 Why Jackie loves "Little & Loved" by SweetChar: "This layout caught my eye in the gallery because of the vibrant and happy vibe it exudes. The adorable photo paired with a fun selection of layered elements worked so well. It brought a smile to my face."
---
I like to focus on the fact that the monthly "Show-Off & Shout-Out" challenge is an awesome way to actively practice spreading kindness, but it's also a fantastic source for inspiration. In a recent forum post, Jennifer (bienejen) wrote, "I just went through that thread and wow are there some amazing pages in there! I even found a few I'd missed in the galleries the first time around. It's so fun to see the variety of pages people pick for their choices." So the next time you're looking for a little creative inspiration, check out the Show Off & Shout Out thread and remember the words of Camilla Kimball: "Never suppress a generous thought." If a layout impresses or inspires you, take a minute to leave some words of praise for the scrapbooking artist who created it!