Day in the Life: Sugarbabe Joanne
Hey everyone. It's almost the end of June, I hope everyone is busy making some summer memories. I wish I was, but alas, I'm working in the office with no vacation in sight for the foreseeable future. Have fun for me. 😉
I'm back with another fun post where we share some fun facts and little peeks into the life of one of our amazing Sugarbabes and today Joanne is in the "sweet" seat! We'll see a bit of her morning, see some gorgeous pages I found in her gallery and learn one of her favorite tips she does nightly. Let's jump into Joanne's day:

what do Joanne's mornings look like….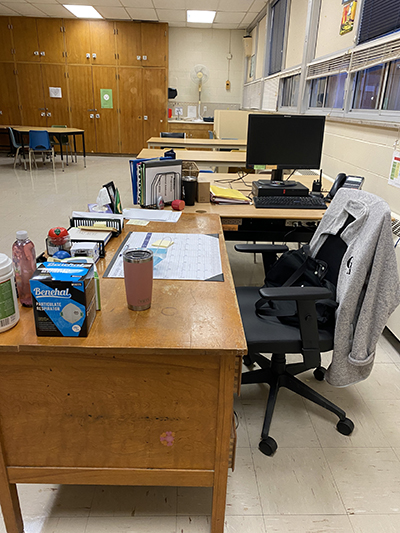 Joanne says: "Up at 5:45, walk Harlow at 6 AM, then off to get ready for work, make lunch, and off to work for 7:30. It takes me a whole five minutes to drive to work . I am a Youth Worker at our local high school. The Resource Teacher, Art teacher, and I always have coffee and chat time before students arrive and we have our hall duty."
let's take a little mid-day break and see some pages I pulled from her gallery….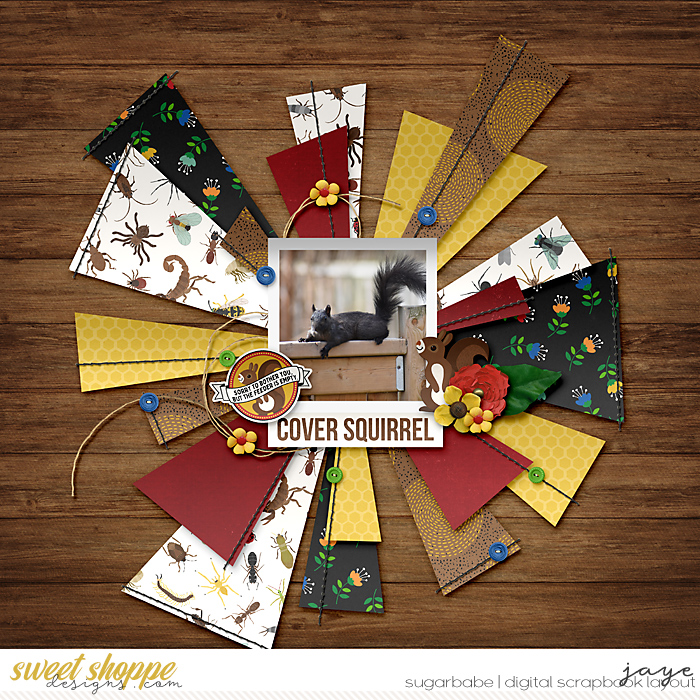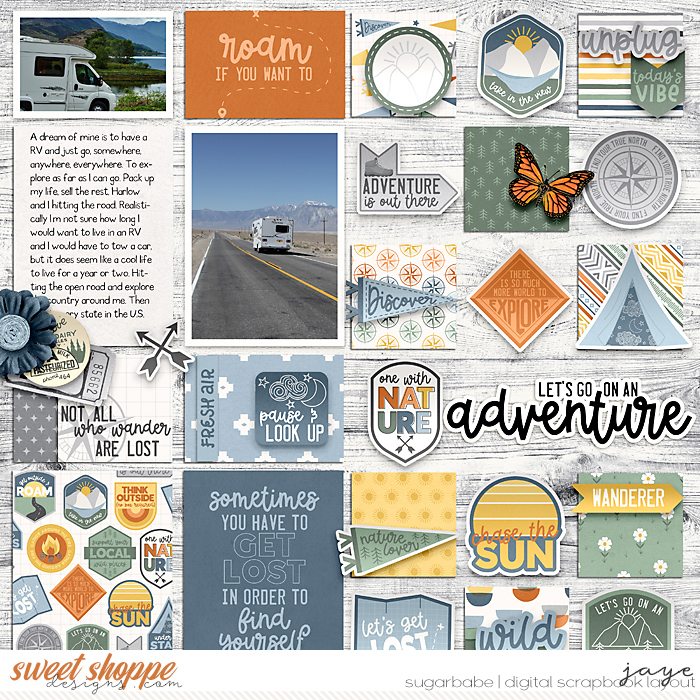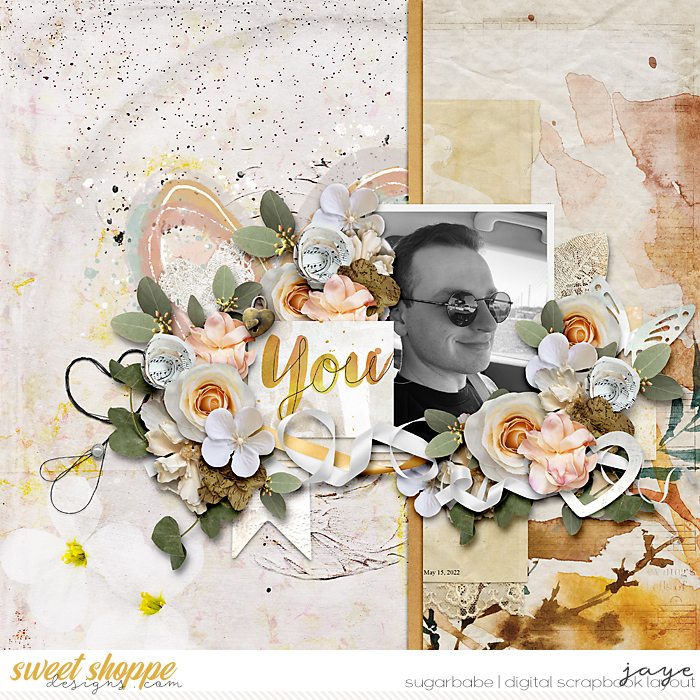 Joanne gave us a fun fact too:  "I have nine piercings between my two ears, 3 on the left and 6 on the right but I only wear 1 on the left and 2 on the right."
Wow NINE piercings on her ears. Sounds like there's some crazy (or at least interesting) stories behind all of those.
let's end the day with one of Joanne's favorite quick tips….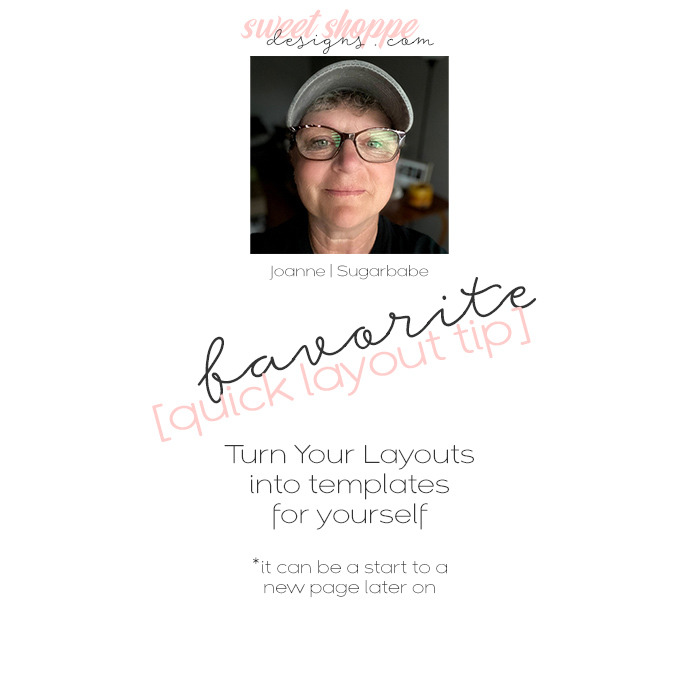 Joanne had this to say about her tip: "I will sometimes take a layout I did and turn it into a template for myself. Many times it then becomes a start to a new page later on."
I love this tip, but I definitely don't do this enough when I'm creating a page from scratch! I'll have to try and remember! Thanks for sharing a bit of your day with us Joanne. If you've never stopped by her gallery it is filled with some beautiful pages brimming with creativity and love. See ya next time.