Featured Designer – Kristin Cronin-Barrow
Happy first Friday in June everyone! Do you have big plans? I'm so excited to introduce our next Featured Designer, Kristin Cronin-Barrow! I've known Kristin in digi land forever, we were even on the same CT way back when we were expecting our boys, who are now 14 and I think just a day apart, unless it's a leap year. LOL! Then it's two days. That may be one of my favorite parts of our digital world, we get to watch everyone's kids grow up, and that has been a real joy. It all seems fitting to mention this year since we're celebrating 16 years of the Sweet Shoppe!
Keeping with the festive spirit in mind of our big birthday, our designers decided that a year long celebration of everything that makes our lives special would be the perfect way to keep the party going, "Celebrate YOU!" is the theme that will be inspiring our Featured Designer freebies this year! From your job, to your school, to your favorite holidays and more, we're celebrating all of life's memorable moments this year, and Kristin's contribution to this year's series doesn't disappoint! Celebrate Your Summer is arriving just in time for summer! I don't know if there is anything more to say than that! You need this for all that summer scrapping! Add $10 worth of goodies to your cart and this beauty will be added for FREE!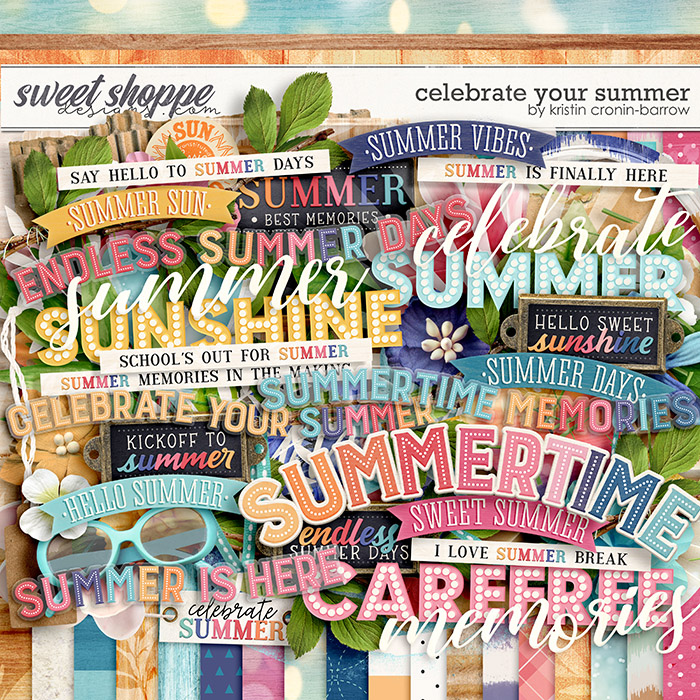 Don't know what else to add to your cart to hit $10?  Well, Kristin has created a ton of fabulous add-ons for this kit to make it a huge, collection!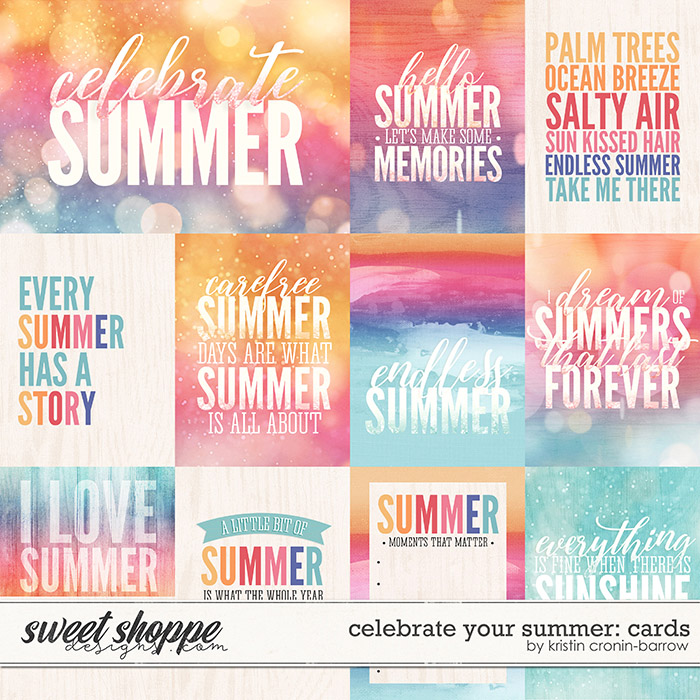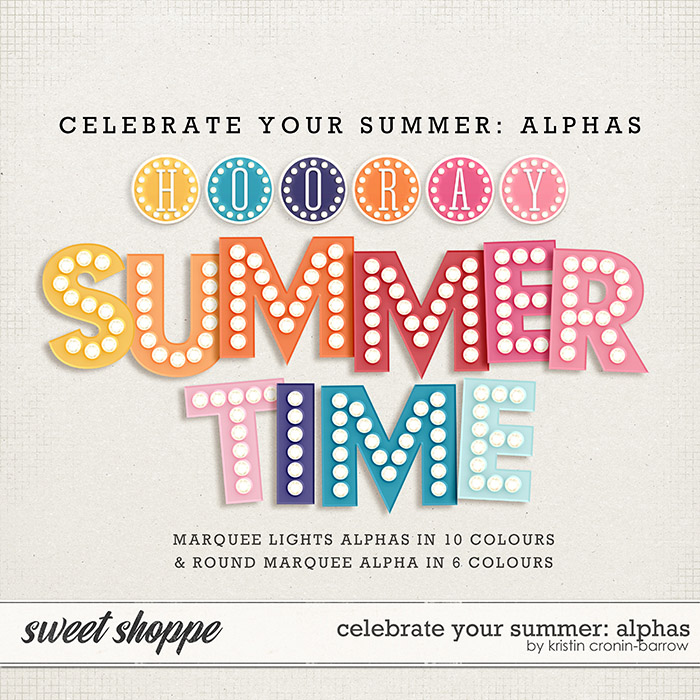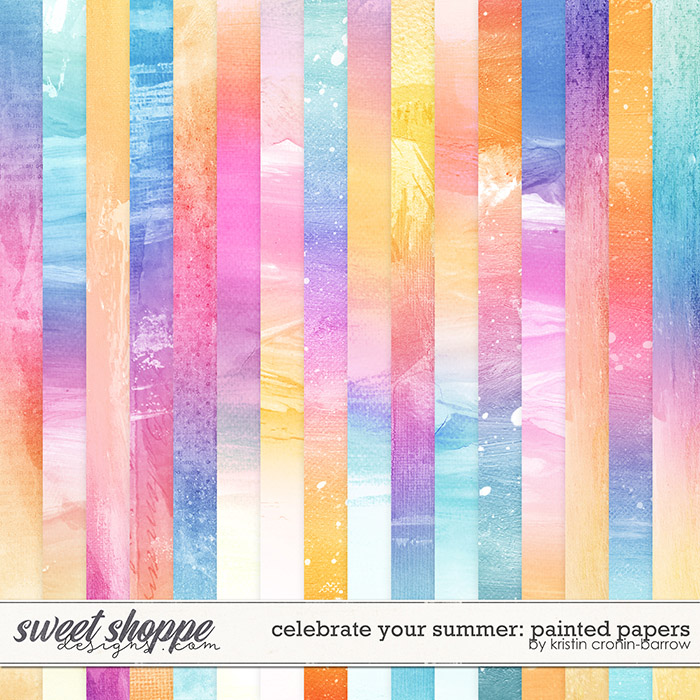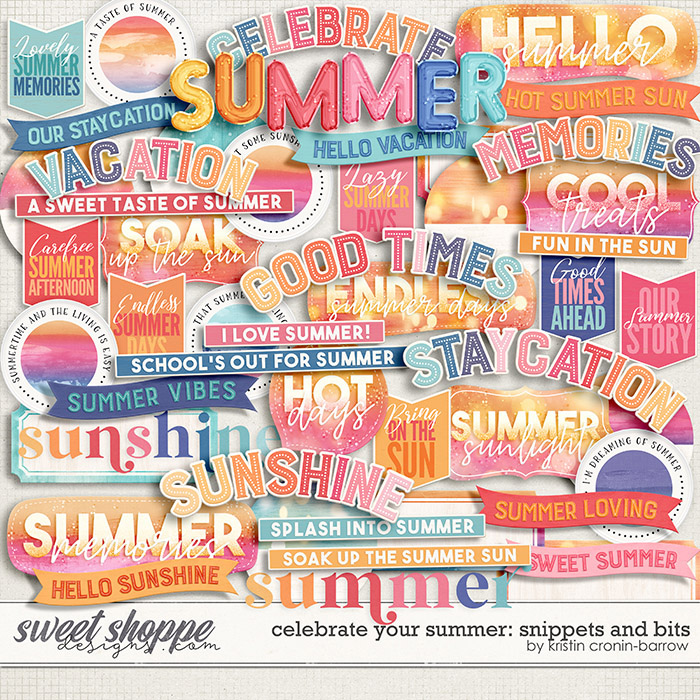 Now, as you know, we love to learn more about our sweet designers. We sent Kristin a list of questions and here is what she had to say.
What is your favorite thing to "celebrate"? Is it your birthday? Christmas? Something else?
My favorite thing to celebrate is definitely Christmas!! I have always loved Christmas and the time of year when everything seems to slow down just a little and everything is cozy. I live in Canada in a mountain town so we always have a white cozy Christmas here.. lots of snow and just cozy days at home. I always kick off my Christmas season by designing a Christmas collection for black Friday and I've been doing that for so long that I really can't imagine Christmas without it.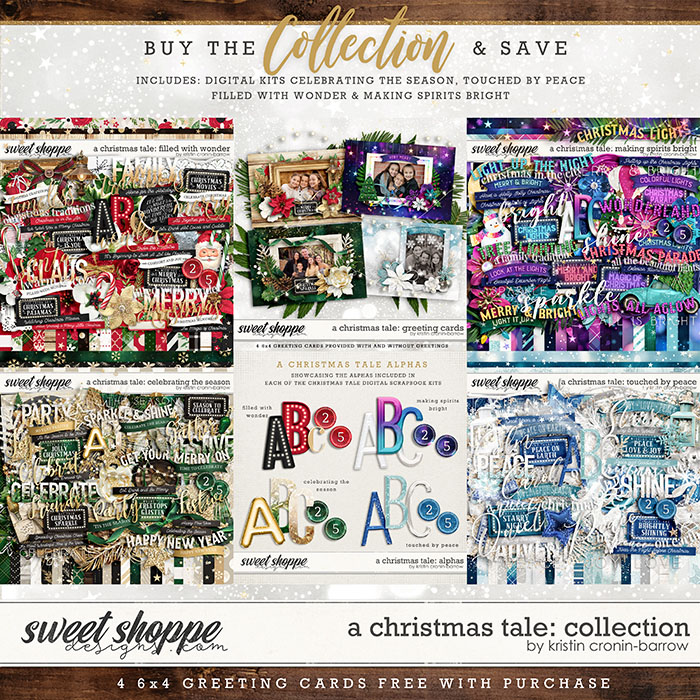 One of my favorite things about Christmas is all the lights so I finally FINALLY did a Christmas lights kit this year. Sadly, where I live, the Christmas lights on homes seem to be getting less and less every year. I loved doing this kit so much that I might even do another Christmas lights kit this year!
What do you find most challenging about designing?
I think the biggest challenge, especially after doing it for so long, is coming up with new themes or things I haven't done before. I sometimes get stuck in a rut with colors and I have a bit of a hard time pushing myself out of my comfort zone.
I recently did a kit called "center stage" and that was a theme I had been wanting to tackle for a really long time but I wasn't exactly sure how I wanted to go about it. It was a nice change as I don't usually do kits quite that themed and it was fun to play a little bit.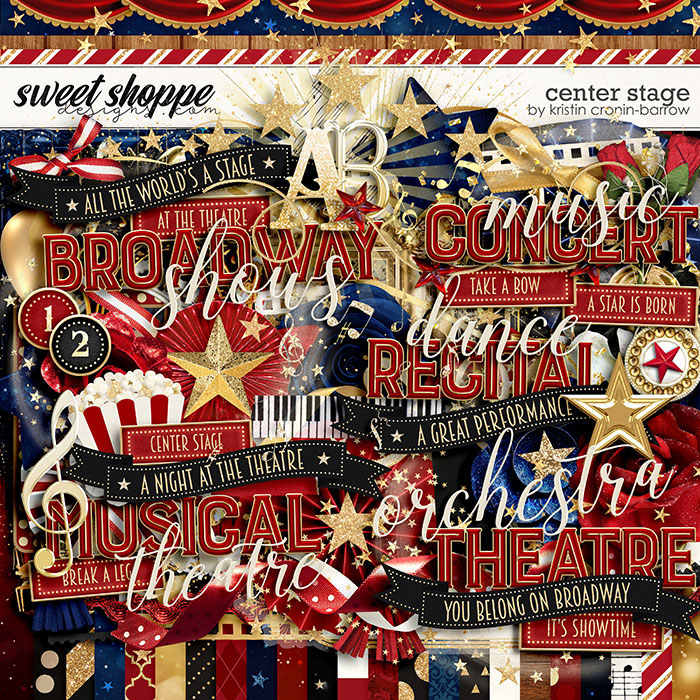 Celebrate some of our fantastic community members by sharing a few favorite layouts you've seen recently and tell us what you love about those pages!


I LOVE looking through Kimberly's gallery because I always pretend I'm living vicariously through her. She travels often and goes to so many awesome outdoor places. I seriously adore all her layouts but especially ones about her travels! This one in particular is SO striking!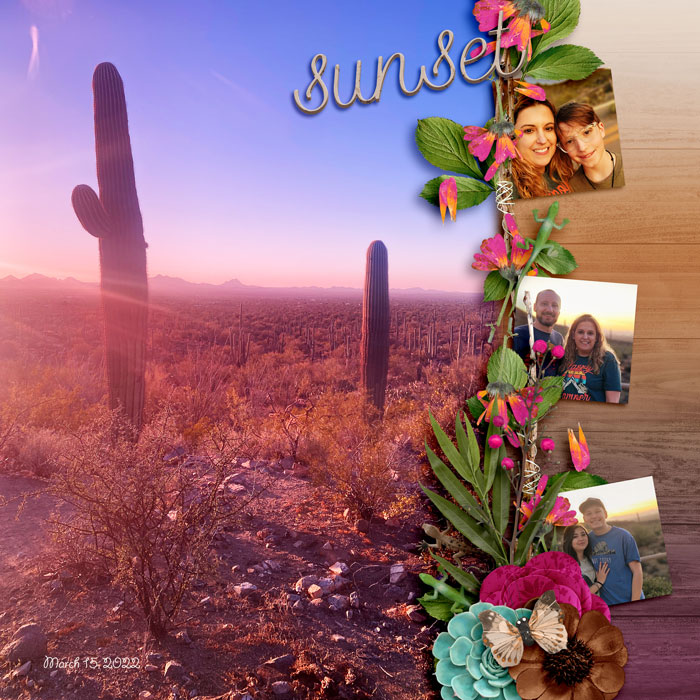 I have loved Tammy's layouts for what seems like forever now. She always does such a great job with the light and shadows on her pages and everything is always just so gorgeous
I love the layouts she did recently with my roots & wings collection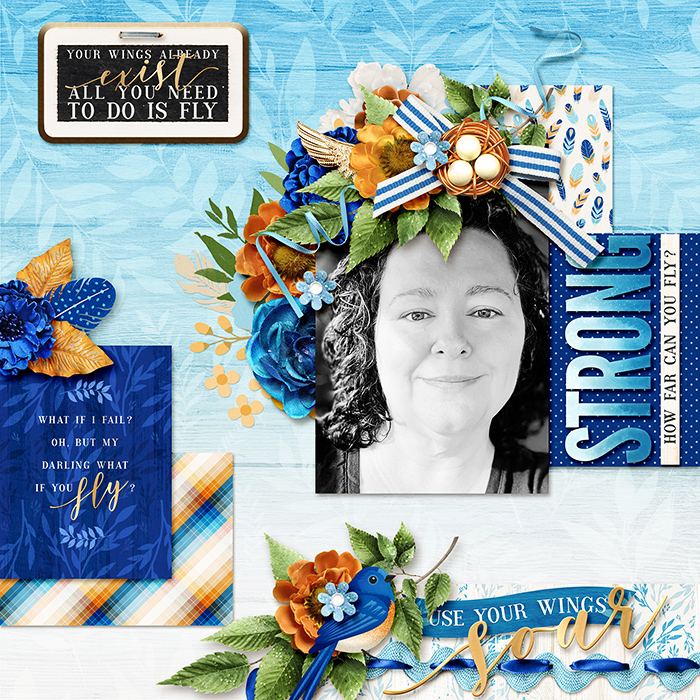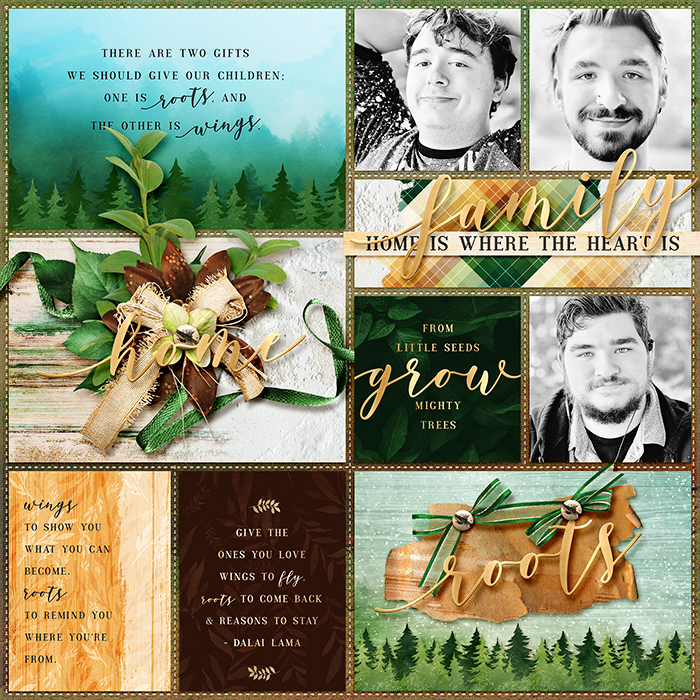 What can you anyone even say about Trish? She is AMAZING! Her layouts are always so artistic and just so cool. For those that don't know she is also an INCREDIBLE artist!! She does so many amazing illustrations – I hope one day she'll release her own children's book or something. This layout I chose of hers is seriously fun. The title work is just WOW!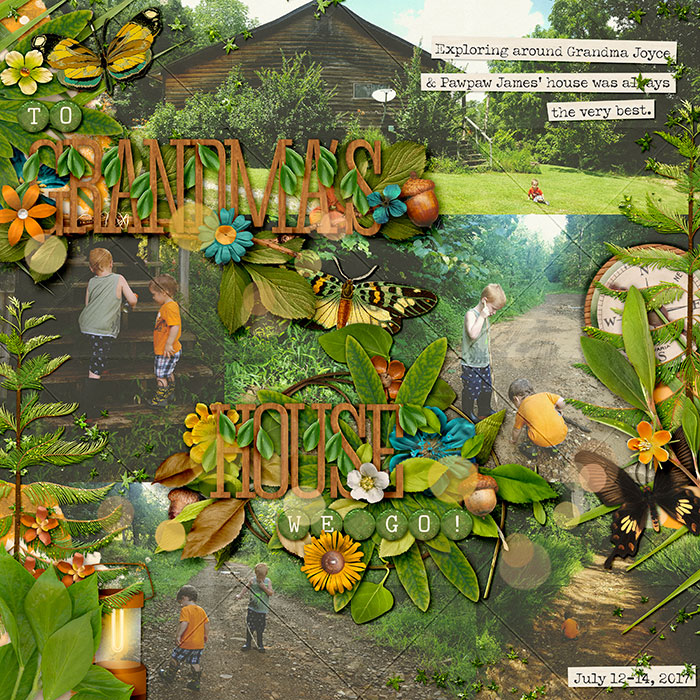 Another gallery that often stands out to me is Romajo .

She's so talented it's always interesting to see pages by people in other places of the world. This layout of hers I chose is awesome! I seem to really love BIG photos especially for nighttime pages. Night kits are also one of my favorites to design!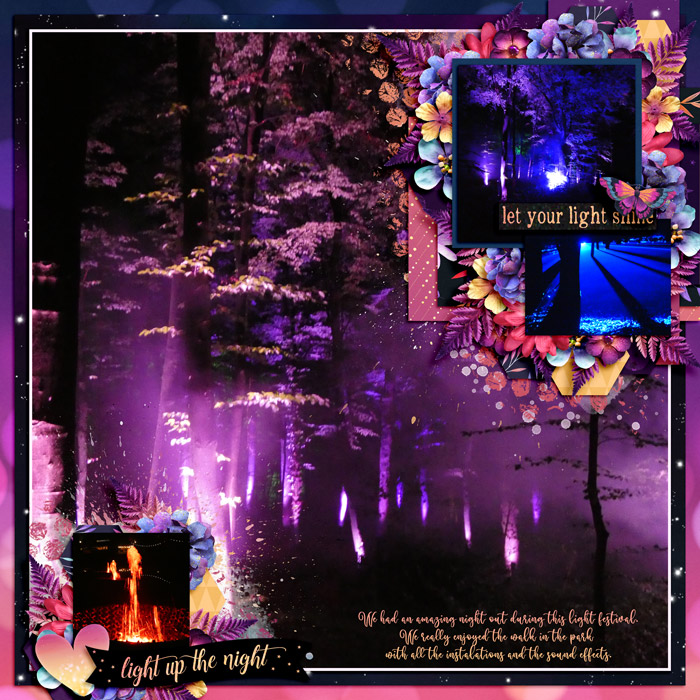 What are you reading?
In the last few years, I started listening to audiobooks and I am almost always listening to one on any given day. I go walking a lot and love to listen to an audiobook instead of music or podcasts. The trick for me was to speed up the book a little! The first time I tried I didn't realize you could do that.. it makes a world of difference.
 Do you watch tv or listen to music when you're designing? Or do you prefer silence?
This kind of goes along with the question above. I will often listen to audiobooks while I'm designing, but I usually have to start the audiobook while I first go for a walk to get into the zone/understanding of the story. I'm not sure why that is, but it's just the way my brain works I guess.
Any behind the scenes sneak peeks you can share with us?
I don't have any peeks BUT I am trying very hard to start a new series inspired by national parks. I'm so excited but it's also a little daunting! There is so much to cover and I always try really hard to accommodate all the things and include as much as I can, so I am learning I will need to make it all manageable. I'm going to be doing the parks based on areas and not the names themselves. I am hoping for my first one to be based on the southwest/desert parks.
Kristin is so amazingly talented and I think I have her Christmas collections still on my hard drive for the last 10 years.  LOL!  They're hard to let go of with.  Now let's see what the team has been working on this week with Celebrate your summer!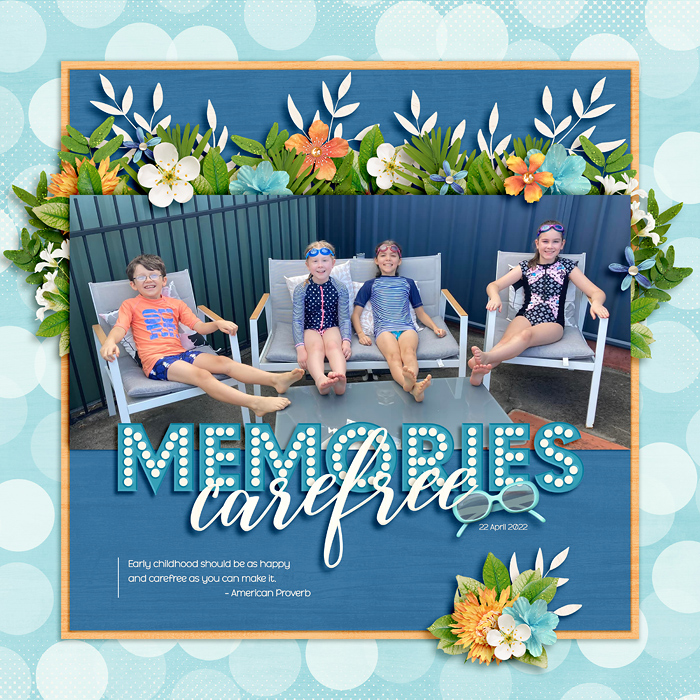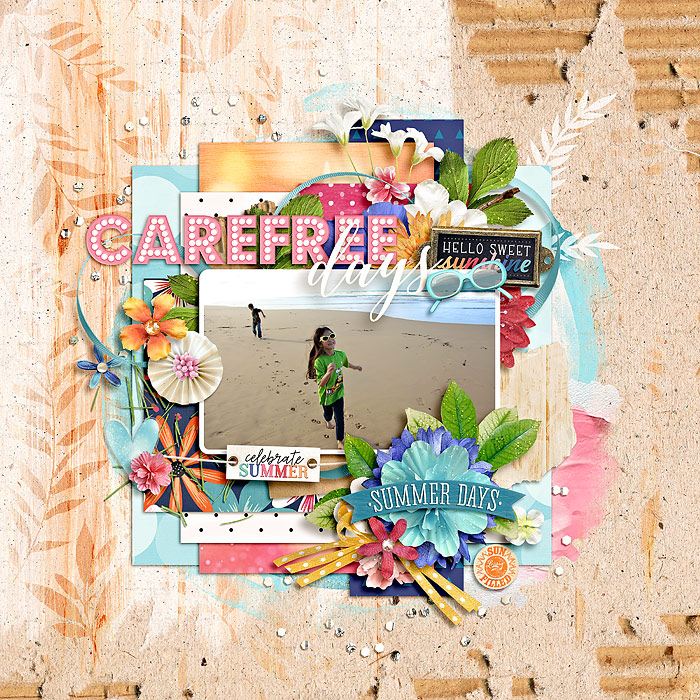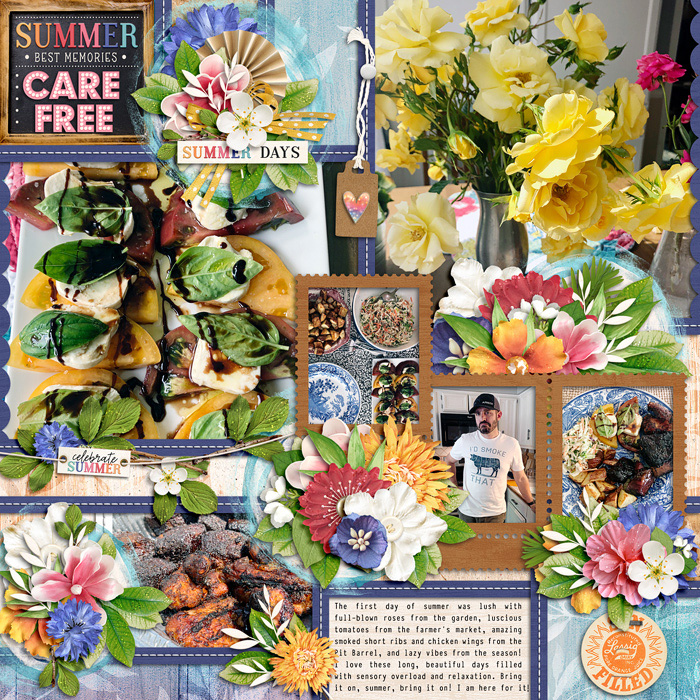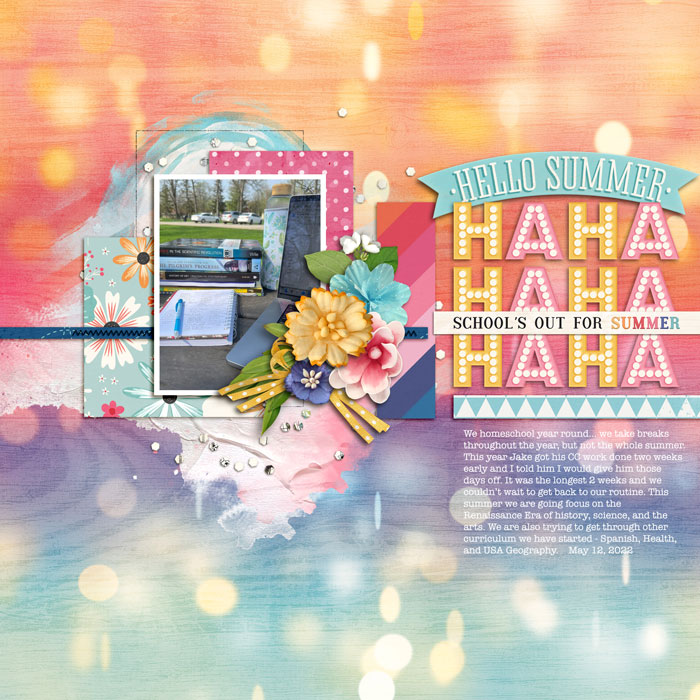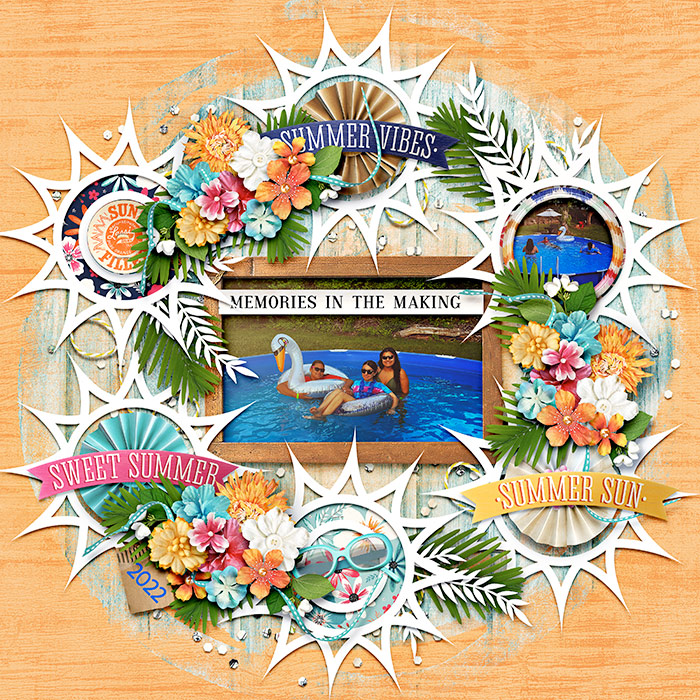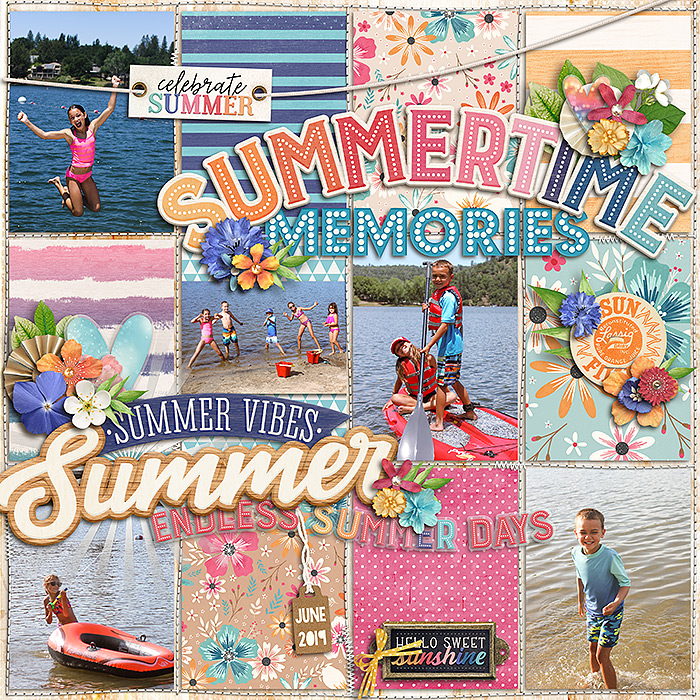 Celebrate Your Summer will be automatically added for FREE! This special offer will only be available through Friday, June 17th when our new releases go live, so don't delay! And don't forget to come back next Friday for a sneak peek at Kristin's Feature Designer 15 sale. It will start Tuesday, June 14th. Have a great weekend!