Hello, my sweet scrapbooking friends, and a happy June 19th to you! There's so many things you might be celebrating today: Father's Day, Juneteenth, World Sickle Cell Awareness Day, National Martini Day, International Box Day, National Garfield the Cat Day, National Watch Day, Turkey Lover's Day, or World Sauntering Day… and around here, we're also celebrating today as Standout Sunday. That's when I get to single out some of the outstanding creative work happening in our community for adulation and inspiration. I chose a whopping ten layouts for your viewing pleasure today, so grab yourself a cold beverage – or a hot one, if you prefer – and settle in for some sweet creative stimulation. Here we go!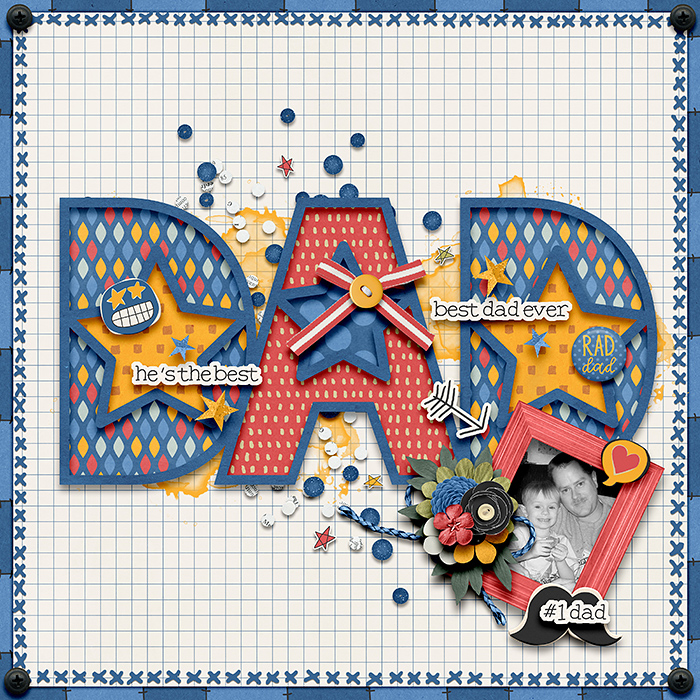 This could be a gorgeous title page or cover for a tribute album – or even a printed and framed gift for Father's Day. The deep shadows Heather used combined with the multiple layers of elements, papers, and frames makes this a treat for the eyes.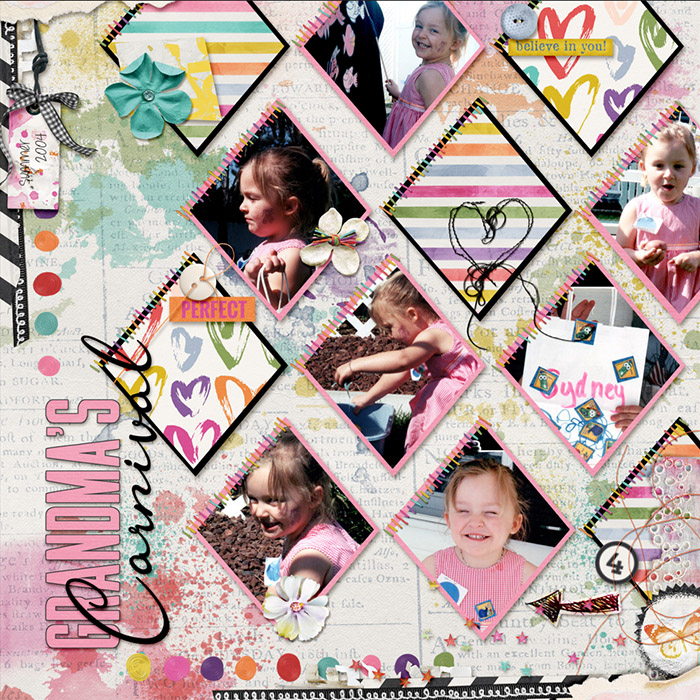 These diamonds are like little windows into a sweet summer afternoon. I love the way amyjcaz kept her crops centered around Sydney's head so we could stay focused on her adorable facial expressions.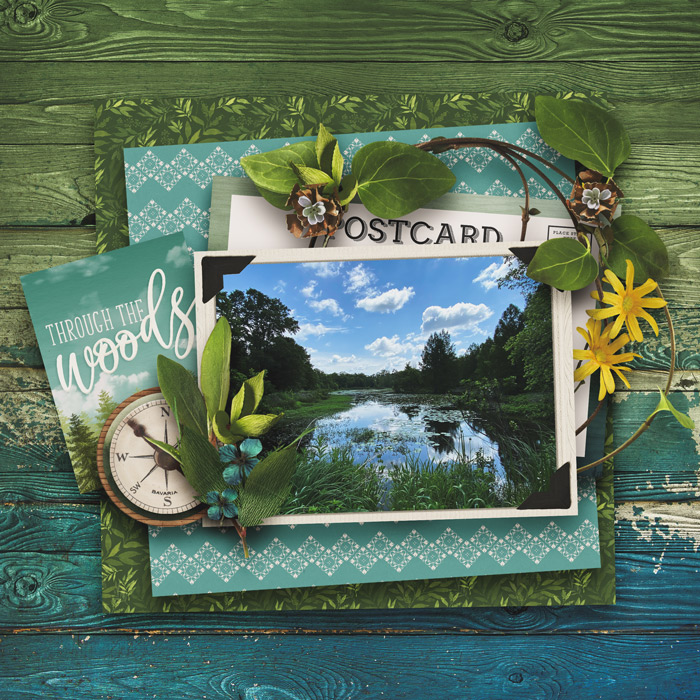 This is a gorgeous photograph that makes me want to step right inside for an afternoon by the lake. The way it's framed, stacked, and placed on the layout along with one perfect journaling card and a few floral embellishments (and that compass – fantastic choice!) makes this layout a true standout for me.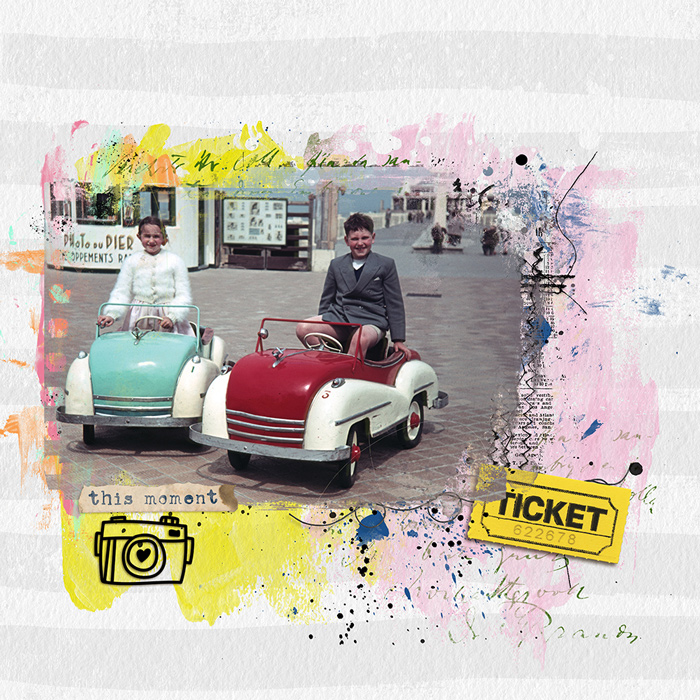 A vintage or heritage photograph can be a real challenge to scrapbook, but marijke makes it look easy! I love all the texture she added with the paint and photo mask, and the colorized photograph – as opposed to black-and-white or sepia toned – is just exceptional.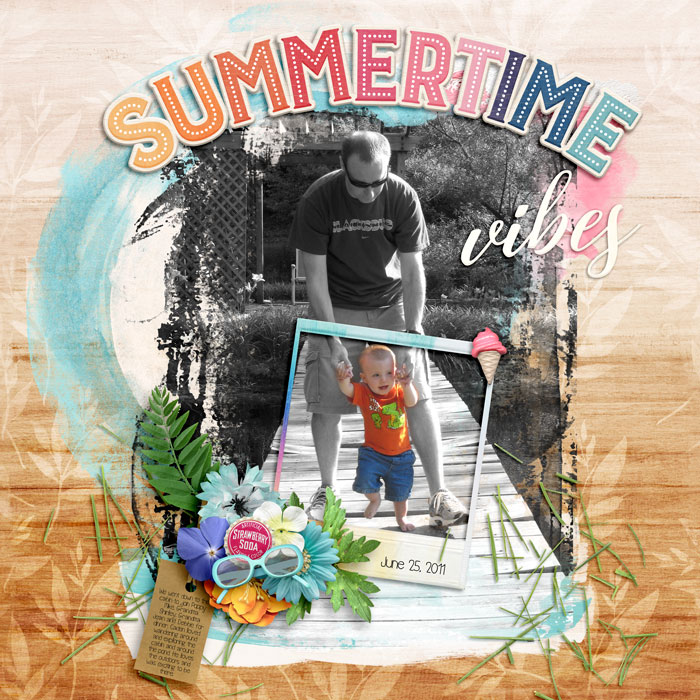 If there's two things I'm a sucker for, it's selective color on a black-and-white photograph and a photo that jumps outside the bounds of its frame. Kimberly combined both techniques on this page to outstanding effect! Excellent choice to add just one cluster of summer-themed elements to the corner of that frame – it's just the right amount of embellishment without distracting from that fantastic photograph.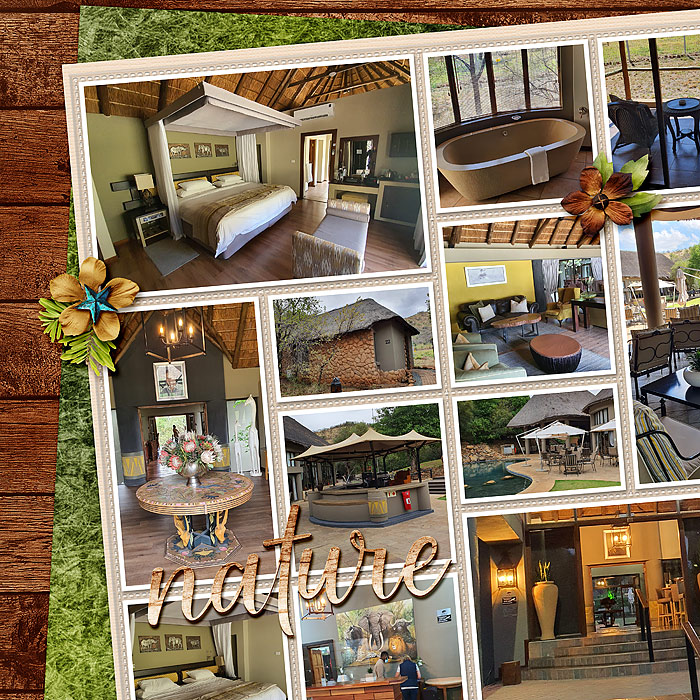 The angled and slightly out-of-frame page protector is what caught my eye in this layout by Stefanie. What a fun way of livening up a layout showcasing photographs of the room and resort from this vacation!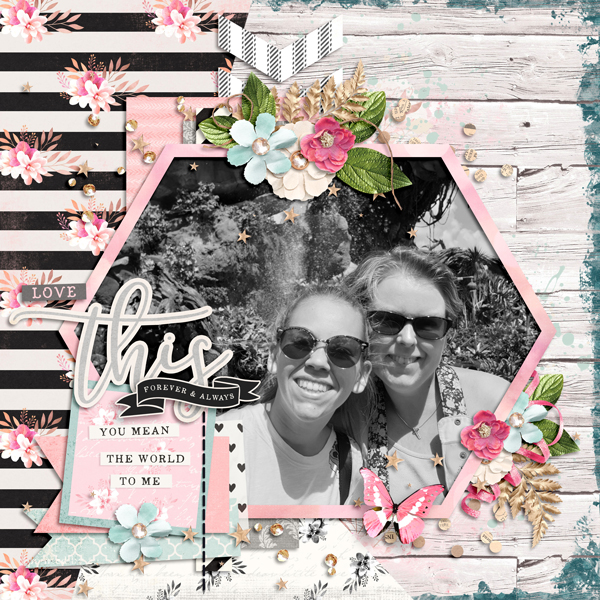 I love the freedom you gain when you convert your photo to black-and-white. It doesn't matter what colors they're wearing or what's in the background, you now have complete control to match it with any kit you like – as Romajo proved here with the various shades of pinks and aquas. Kudos to her as well for the title she created by layering different word art elements – a strip, a banner, a word sticker, and a journaling card – it looks fantastic!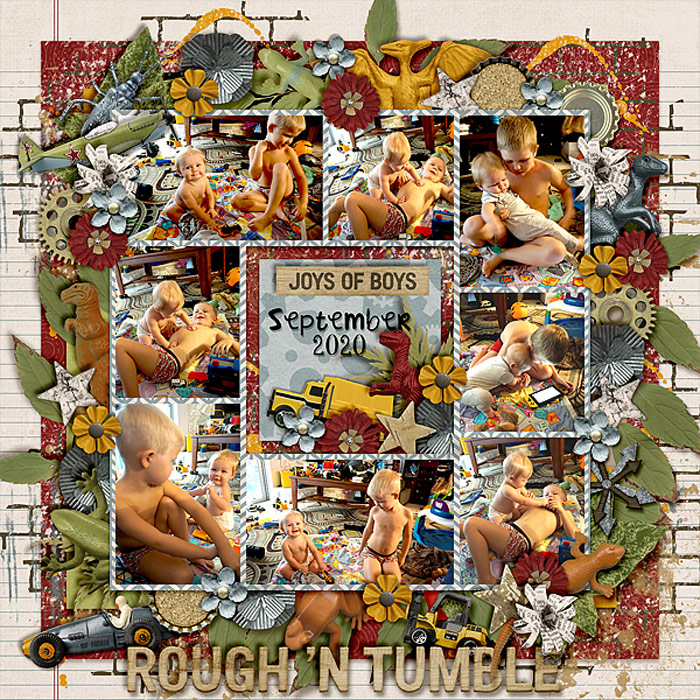 Anyone who's tried to photograph little boys knows how hard it is to get them to be still; this layout is the perfect embodiment of "if you can't beat 'em, join 'em!" I love the eight action shots joined in a round, paired up with a jumble of elements and a perfect title for these rough n' tumble boys.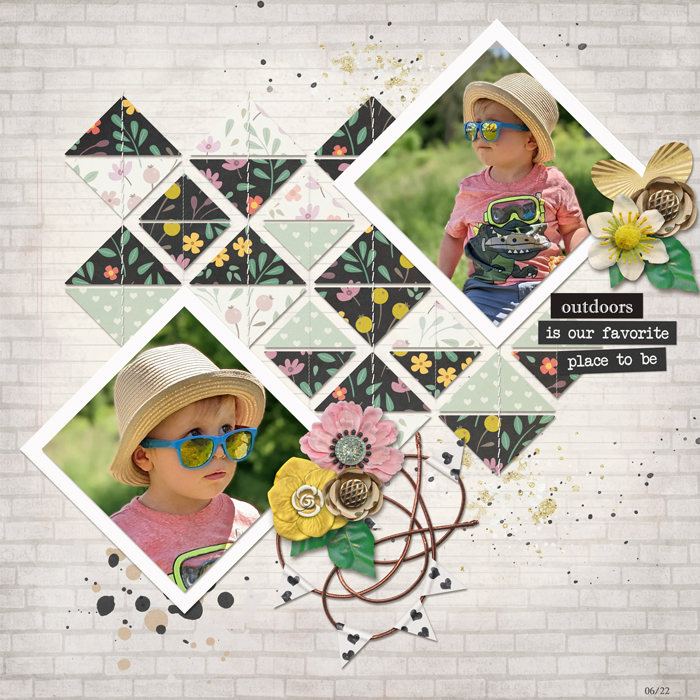 I can't decide what I like best about this layout by Lidia G – the outstanding photographs, the way she placed the two images looking into the center of the layout (sheer perfection!), or the soft colors of the kit she matched up oh-so-beautifully with those photos. This is absolutely masterful!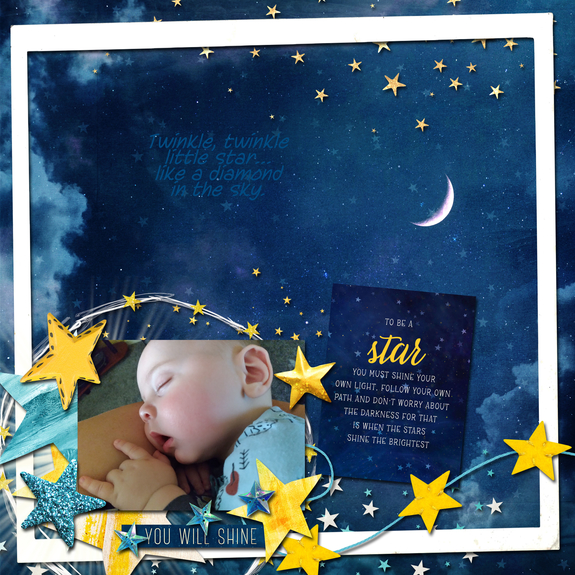 Oh my word, there is so much to love here – that photo! Those sweet cheeks and chubby fingers! The swirl of stars – dimensional and glittered and paper cut-out and strung on a string – wrapping around the photo and off the page! The scatter of stars at the top to balance out the bottom-heavy composition … this layout should hang on the wall in the nursery for a bit before it goes in the baby's scrapbook!
---
No matter what you're celebrating today, be sure to take lots of photos, and remember to hand off the camera and get in at least some of the shots. You deserve to appear in your scrapbooks, too! Then when you sit down and create those layouts, be sure to share your makes in the Gallery so we can leave love on your pages, and you might just show up in a future edition of Standout Sunday!