Sweet Shoppe Saturday 6/4
Hey, hey Sweet Shoppers! Your favorite time of the week and mine is here, and our designers are killin' it this week! Can you believe it's already June?! I am blown away by how incredibly fast the year is flying by, and I'm also blown away by our talented team! There are seriously soooo many yummy new treats hitting the shoppe tonight! I have heaps of eye candy to share with you, including a gorgeous new collection from our newest Featured Designer too, so sit back, relax and check out…
As always, all of our newest treats are 25% off until Monday at 6am EST, so I hope you'll stop by this weekend to pick up a fave or two! I absolutely adore some of this weekend's new goodies, so I wanted to make sure you don't miss Flergs' new houseplant inspired collection, Green Living, Ru's new Small Steps collection of mix and match packs of papers, elements and more, Traci's new and truly FANTASTIC Summer Camp collection, or Amanda and Blagovesta's newest scoop, Troublemaker, which is the perfect whimsical collection for all our moms of boys out there! Those beauties are just the beginning of all of the incredible new goodies hitting the shoppe tonight, so I hope you'll stop by and take a closer look at everything NEW! From templates to berry picking to a metamorphosis of spirit and so much more, you're sure to find something to love here at the sweetest spot in town!
While our newest treats are always pretty sweet on their own, a brand new, and oh-so-fabulous designer went into the spotlight as our newest Featured Designer this afternoon, and that means there's a fantastic new freebie from the one and only Kristin Cronin-Barrow waiting for you when you spend $10 too…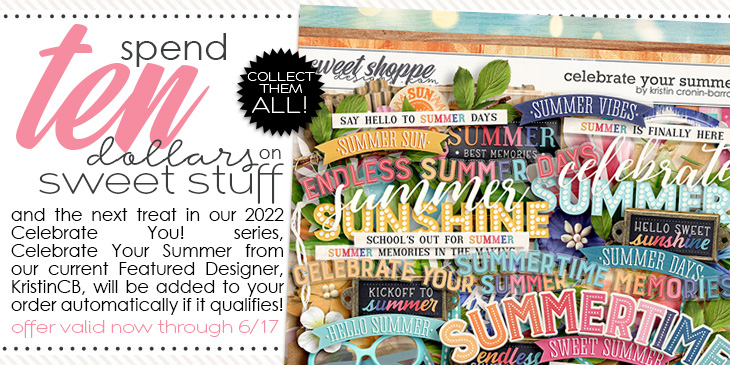 Kristin has knocked it out of the park with her contribution to our Celebrate You! series, and this beauty is one you'll want to have in your stash! Celebrate Your Summer is packed with delightful details and heaps of word art in an absolutely PERFECT summer color scheme, so be sure to grab it while it's a scrumptious bonus until June 17th when our newest releases go live!
Like always, our talented Babes have created a heap of gorgeous layouts with our newest releases and Kristin's featured designer freebie, so before I send you off for the weekend, I thought I would share some eye candy from the team to get you in the memory making mood! Take a peek…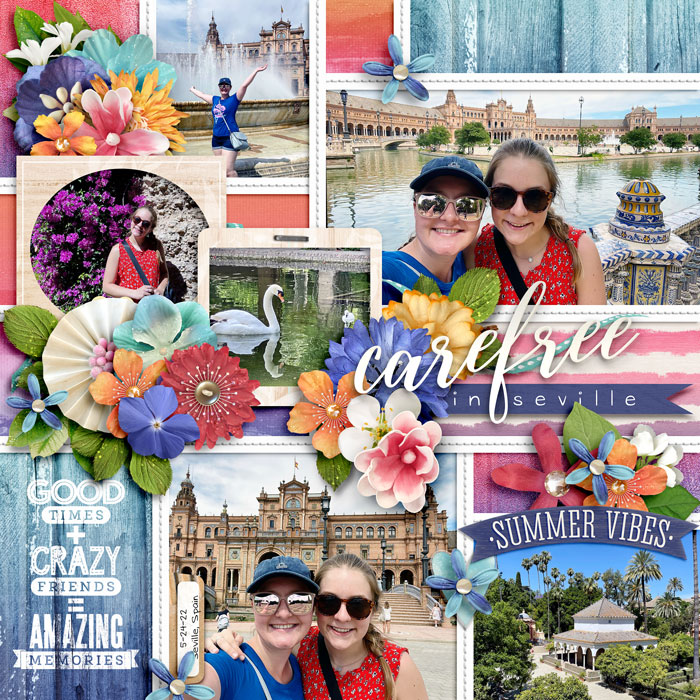 layout by SugarBabe Krista P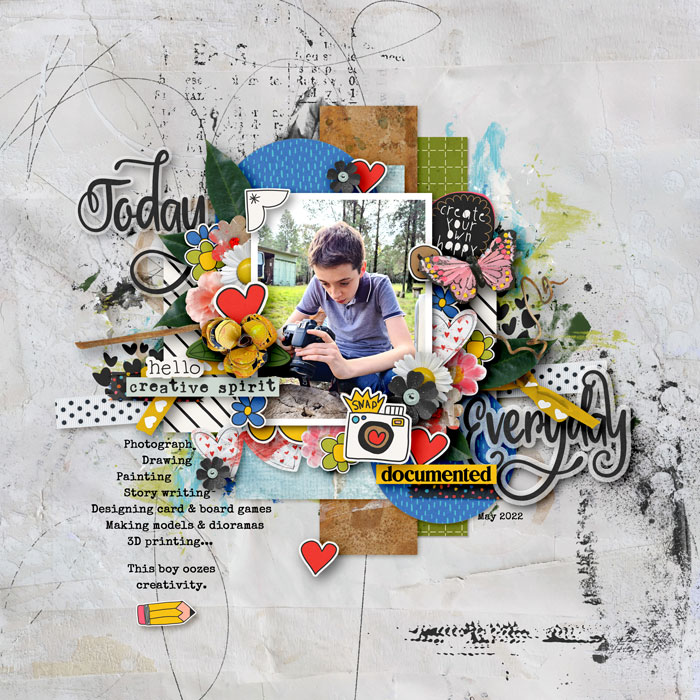 layout by SugarBabe Kim B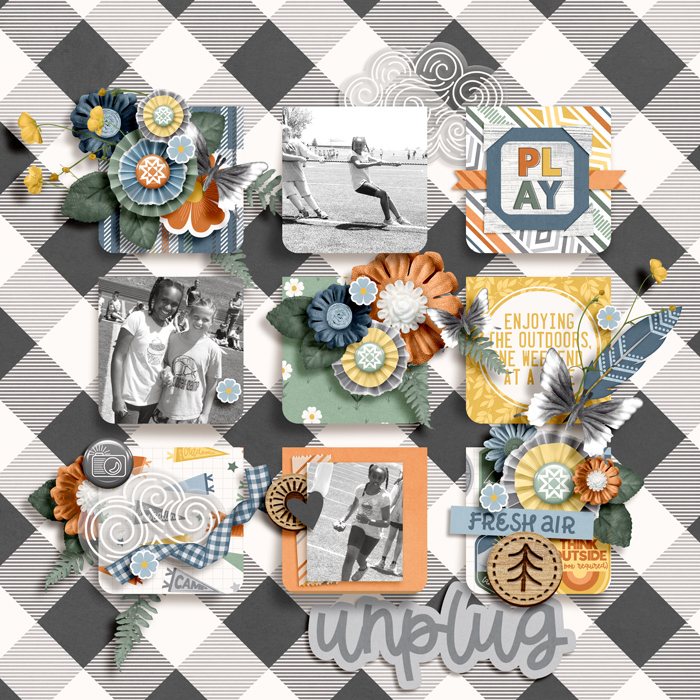 layout by SugarBabe Kiana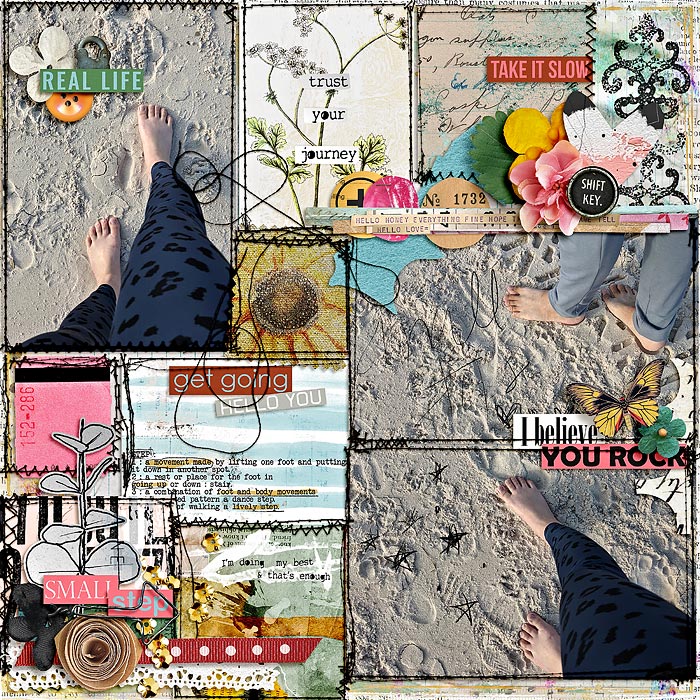 layout by SugarBabe Eve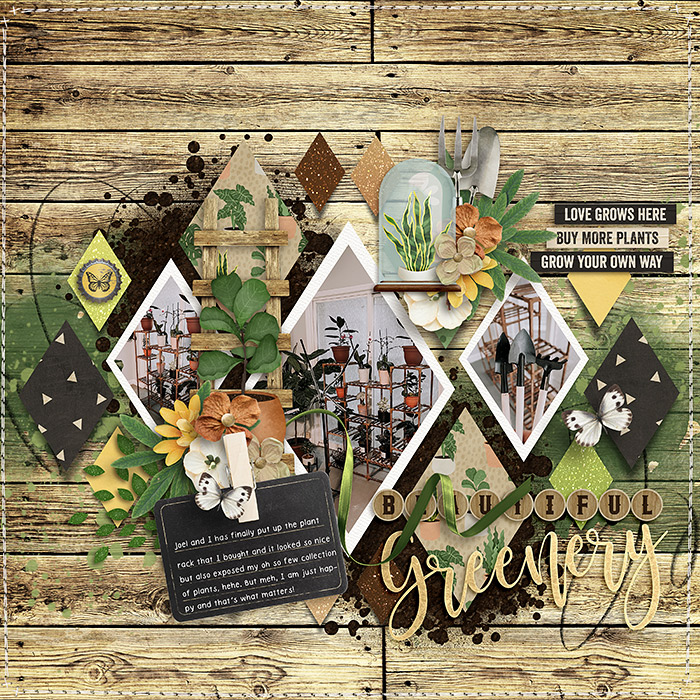 layout by SugarBabe Cherry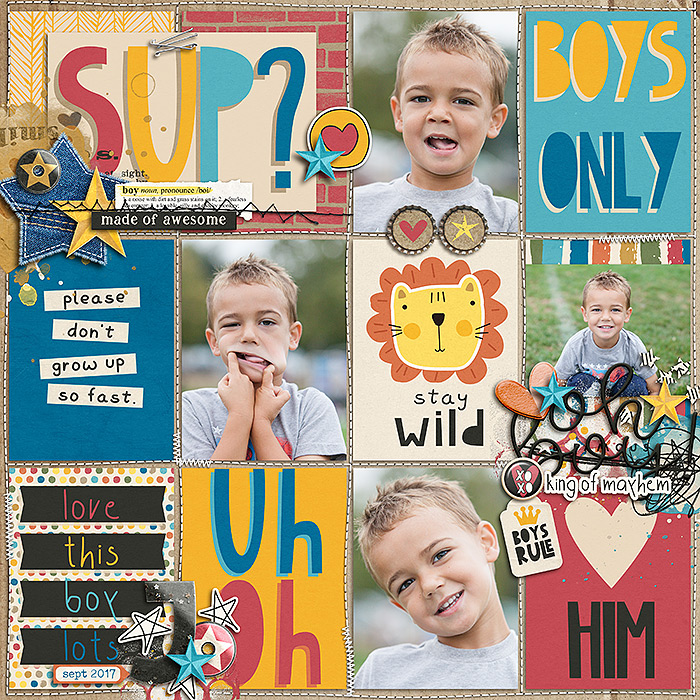 layout by SugarBabe Krista L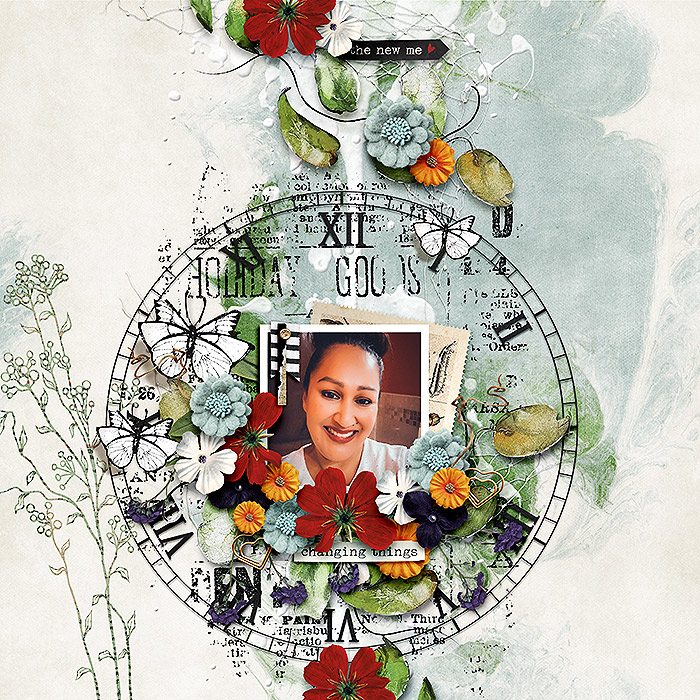 layout by SugarBabe Mary M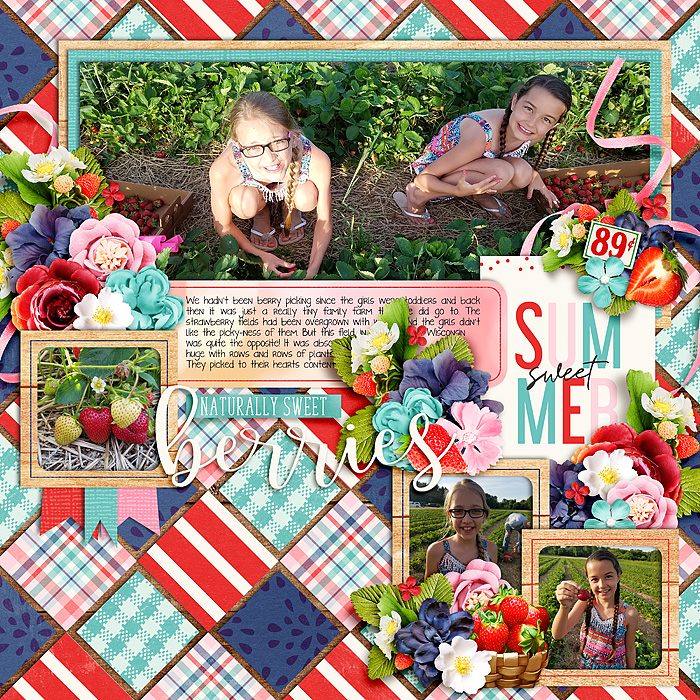 layout by SugarBabe Cassie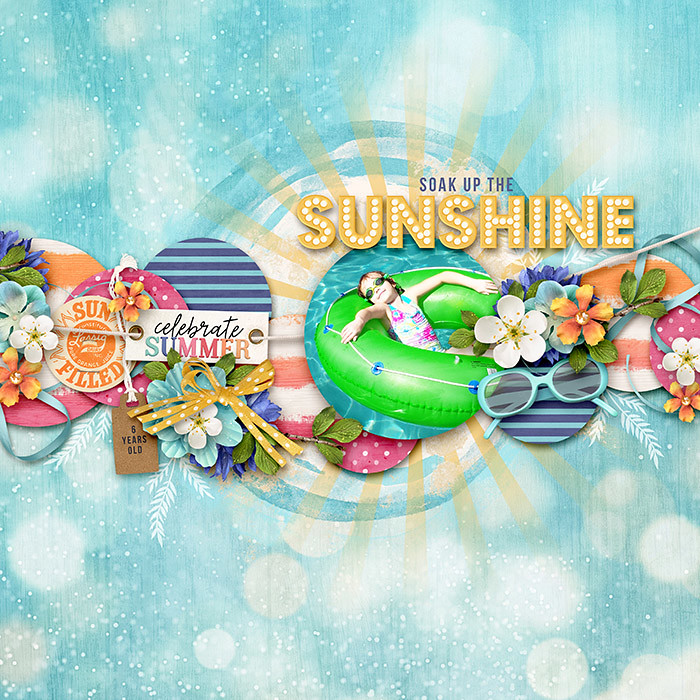 layout by SugarBabe Kim E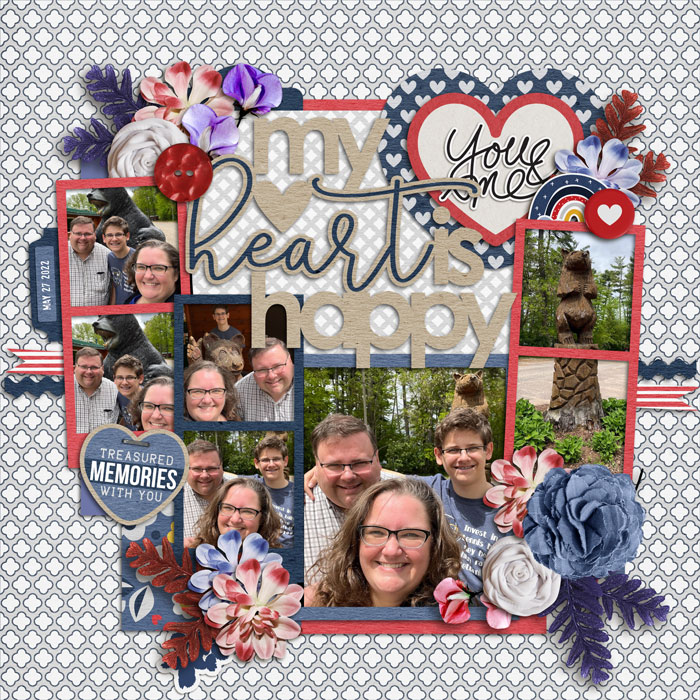 layout by SugarBabe Rebecca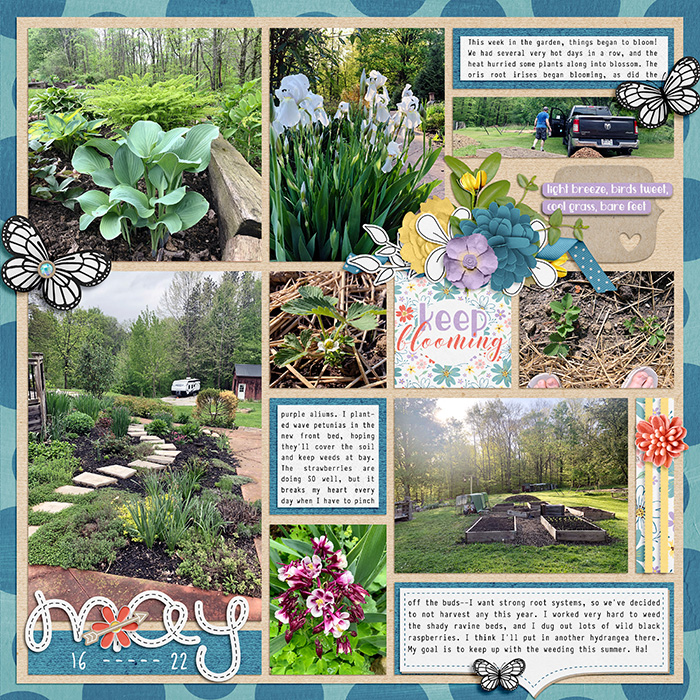 layout by SugarBabe Ally
With that, I'm off for the weekend, but I'll be here in your inbox on Tuesday with a fabulous and fun Oldies But Goodies sale! Like they always do for this sale, each of our designers will pick one of the favorite older treats to put back in the spotlight at a whopping 50% OFF, so don't miss it!
Until next time sweet friends, keep making memories and scrap MORE!