Featured Designer – Pink Reptile Designs
Hi everyone, it's that time again, Featured Designer Friday!  I'm so happy to be spotlighting another amazing designer that many of us have known around the digital community for years, but is a newer to our Sweet Shoppe family – Mirjam of Pink Reptile Designs!  Although, she frequently teamed up with other SSD designers to make beautiful collabs, when we found out she'd be joining us earlier this year, we all were so excited!
Keeping with the festive spirit in mind of our big birthday, our designers decided that a year long celebration of everything that makes our lives special would be the perfect way to keep the party going, "Celebrate YOU!" is the theme that will be inspiring our Featured Designer freebies this year! From your job, to your school, to your favorite holidays and more, we're celebrating all of life's memorable moments this year, and Mirjam's contribution to this year's series doesn't disappoint!  Perfect Pair could work for brand new babies, love, everyday moments, whatever you want.  I love the colors in this collection, since I have two boys and a girl, I rarely scrap with pinks or purples, I always gravitate towards those gender neutral colors.  This one is perfect for that.  Plus, my kids are all getting big, my daughter isn't so crazy on so called "girl" colors these days.  LOL!  Add $10 worth of goodies to your cart and this beauty will be added for FREE!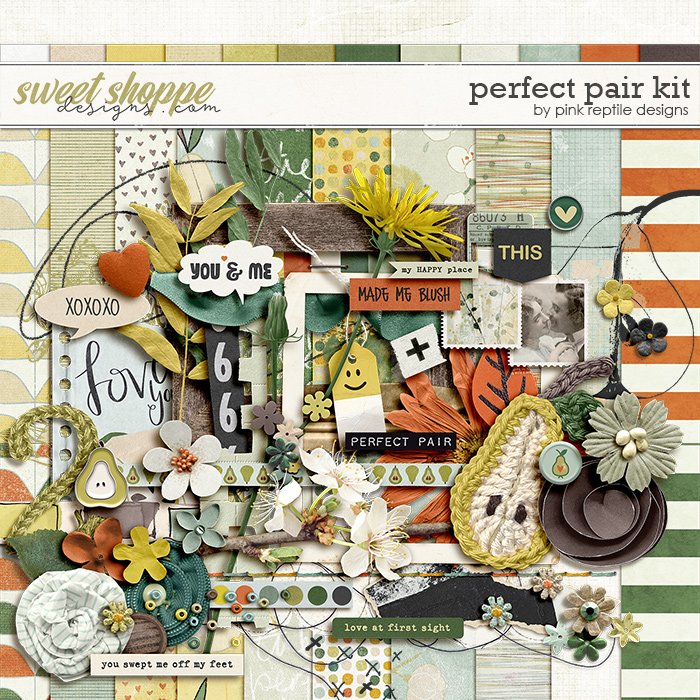 Mirjam even created a slew of extras if for some reason you had a hard time finding $10 worth of extra goodies to get your total to $10, just add some of the coordinating things from the Perfect Pair collection and you'll be there with no problem.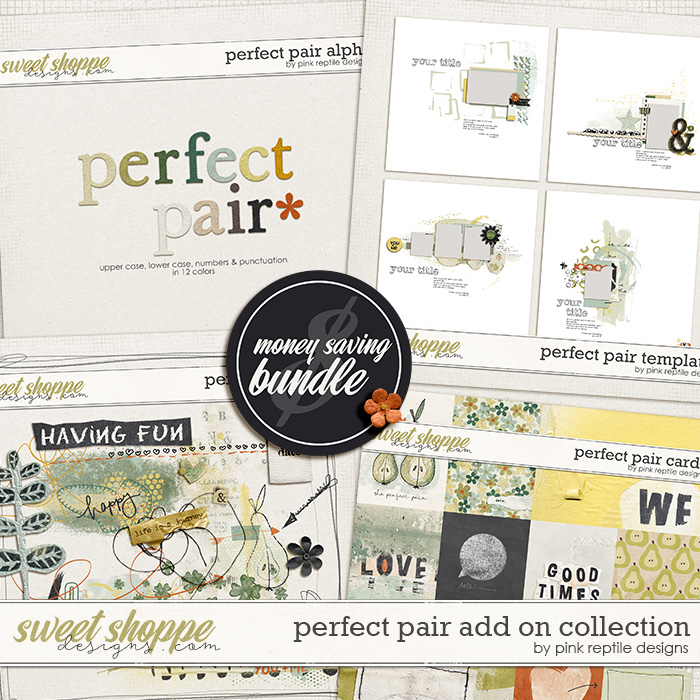 Now, let's learn a little more about Mirjam.  I love this part of Featured Designer Friday, the interview.
What is your favorite thing about YOU? Celebrate yourself and sing your own praises! Is there something you're really good at, something you're known for, etc?

If there's one thing about myself I would like to celebrate it's my creativity. It has made my life so much fun, happy, meaningful and interesting. I love to make something out of nothing whether it is digital or analog. I love to draw, paint and design but I also love to knit and crochet. Coking definitely also is a creative outlet. So apart from bring it joy and something to do it also brought me friendships with other creative people from all over the world which has given me many new insights and treasured friendships for life with people I have never met in real life. Creativity has also helped me tackle problems. If something doesn't work one way I will try and come up with a different approach or technique. I am never afraid to think outside the box. 
So….for me my creative genes are definitely something to celebrate.
Here's a few samples of my creations: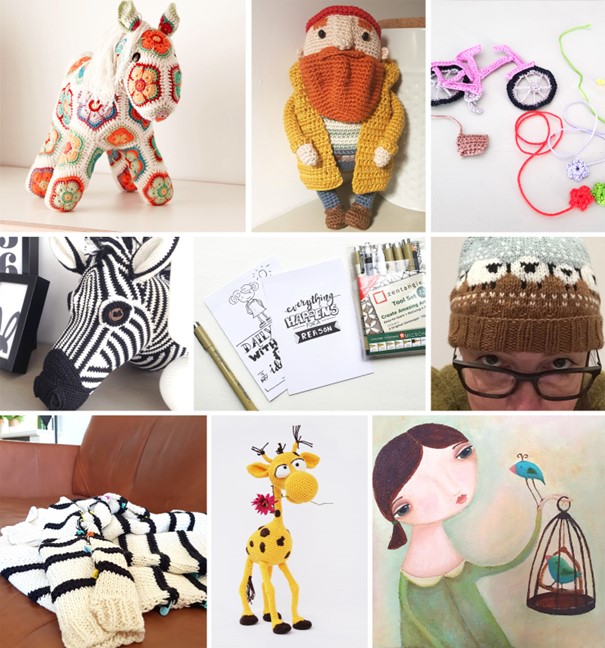 How did you discover digital scrapbooking? Were you a scrapper first, or did you jump right into designing?
I have always been very creative, even as a child I would make crochet cups and saucers for my dolls (something my grandmother taught me), I drew and I painted, knitted, etcetera. I started paper scrapping in 2004 whilst trying to come to terms with the death of our dog and fell head over heels in love with this hobby because it gave me the opportunity to put all my creative quirks into it. I've put handmade knitted and crocheted items on layouts, I machine stitched, hand stitched and painted on layouts. You name it and I probably did it. I even made my own albums.
Some samples of my very first paper and hybrid scrapping.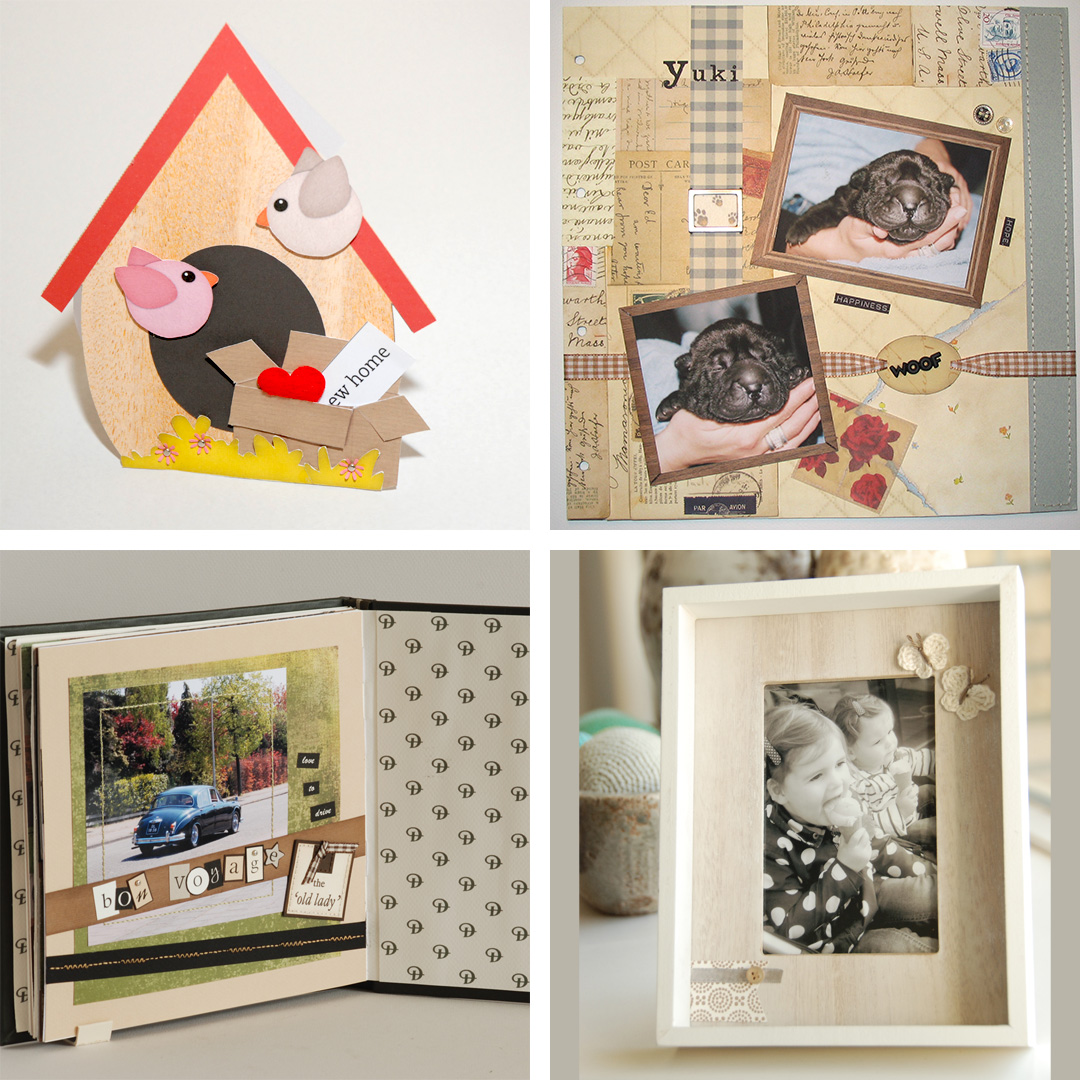 From left to right and top to bottom: A hybrid card I made for a friend who bought her first house, a page from an album I made for our second dog Yuki  [October 2004, we bought him a few months after our first dog past away], an album I made as a gift to a family friend that turned 50 [a true car love], a frame I decorated for a colleague who's daughter was getting married [her granddaughters were bridesmaids].
In March 2009 I officially turned digital and although I still had an urge to feel paper or fabric from time to time I have to say I very much enjoy[ed] this clutter free variation of scrapping. It brought me a whole new field of techniques to discover and I have learned so much since!
In October 2009 I got the opportunity to even further broaden my creative horizon, this time as a designer and I discovered that I love to create kits! 
Do you like to scrapbook? How often do you get around to it?
I do love to scrapbook!!! I wish I could find time to scrap more often than I do at the moment. My goal is to at least scrap a page with every new kit I put in the store.
Making my own elements for my kits, scanning and extracting them takes up quite a bit of time though. Plus I have another job apart from my designing and then my personal life…cleaning up, doing groceries, cook…you know…time really flies by. 
Fortunately creating a kit gives me the same satisfaction as scrapping a page. It's probably because my approach to making a kit is quite similar to how I make a page. I start with the papers and use those as the base of my element pack. I place my elements as if it were a page and I keep adding them in a way I also do when I create a layout. Does it look right? Does the element need to go left or right. Does the shadowing look okay? Is everything I personally would look for in a kit there or do I miss certain things? Know what I mean?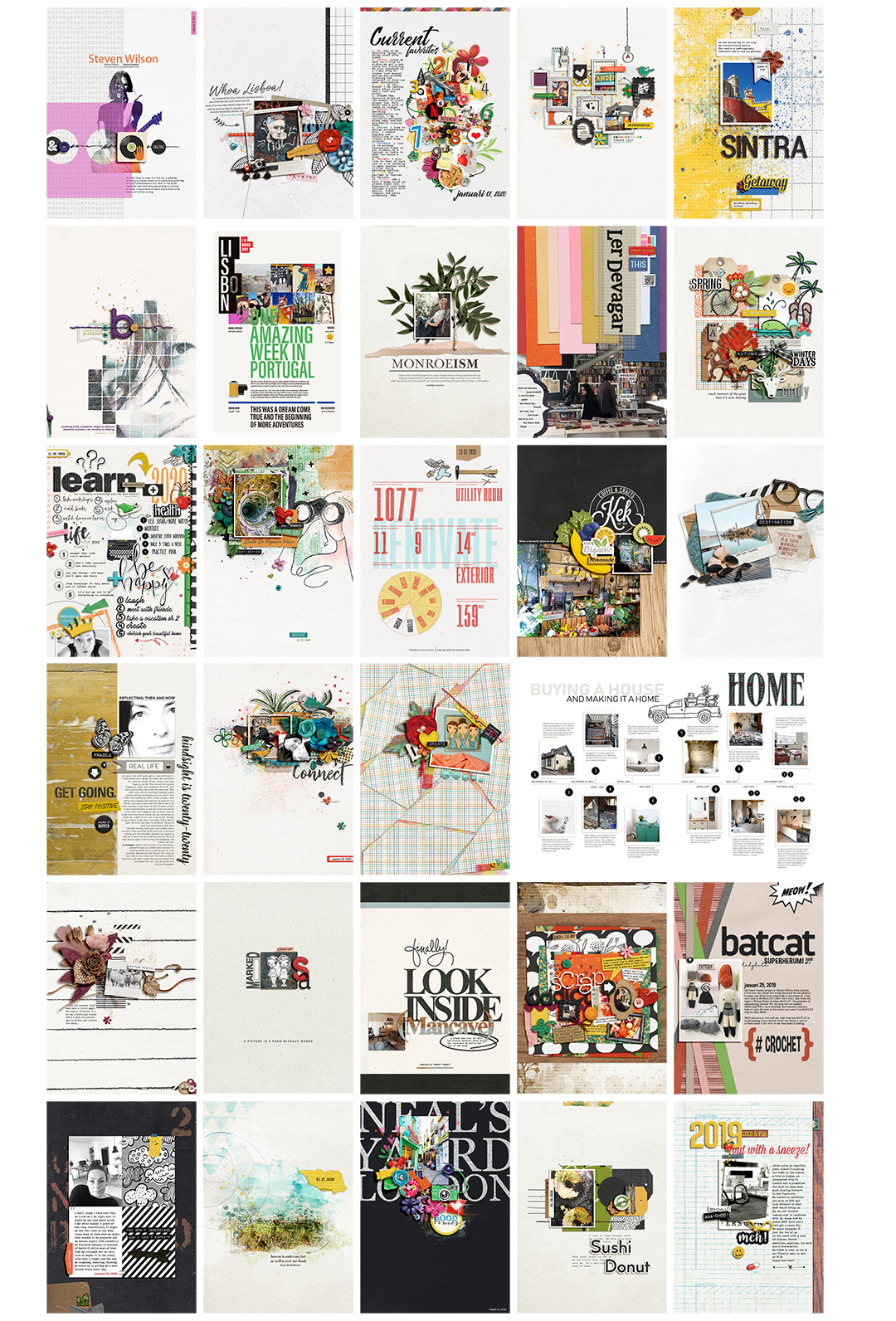 A collection of pages I made in 2020
What do you find most challenging about designing?
I've been designing for almost 13 years now [I can hardly believe it]. What I find the most challenging now is to come up with fresh, new ideas for my kits. I do believe that even if  you are working with theme you have already worked with you can deliver a totally different end product but I do need a starting point: an idea to spark my mojo and get me started.
That's why I love to try out new stuff and why I love taking courses to learn different techniques. This way I have introduced handmade crochet appliques, doodles, handlettering, handmade stamps to my elements and I have used textures and handmade drawings in my paper. That's just a few things I have done. 
This way I try to make sure that I keep designing fun and interesting for me but maybe even more important to me…it enables me to keep creating something  original for my customers.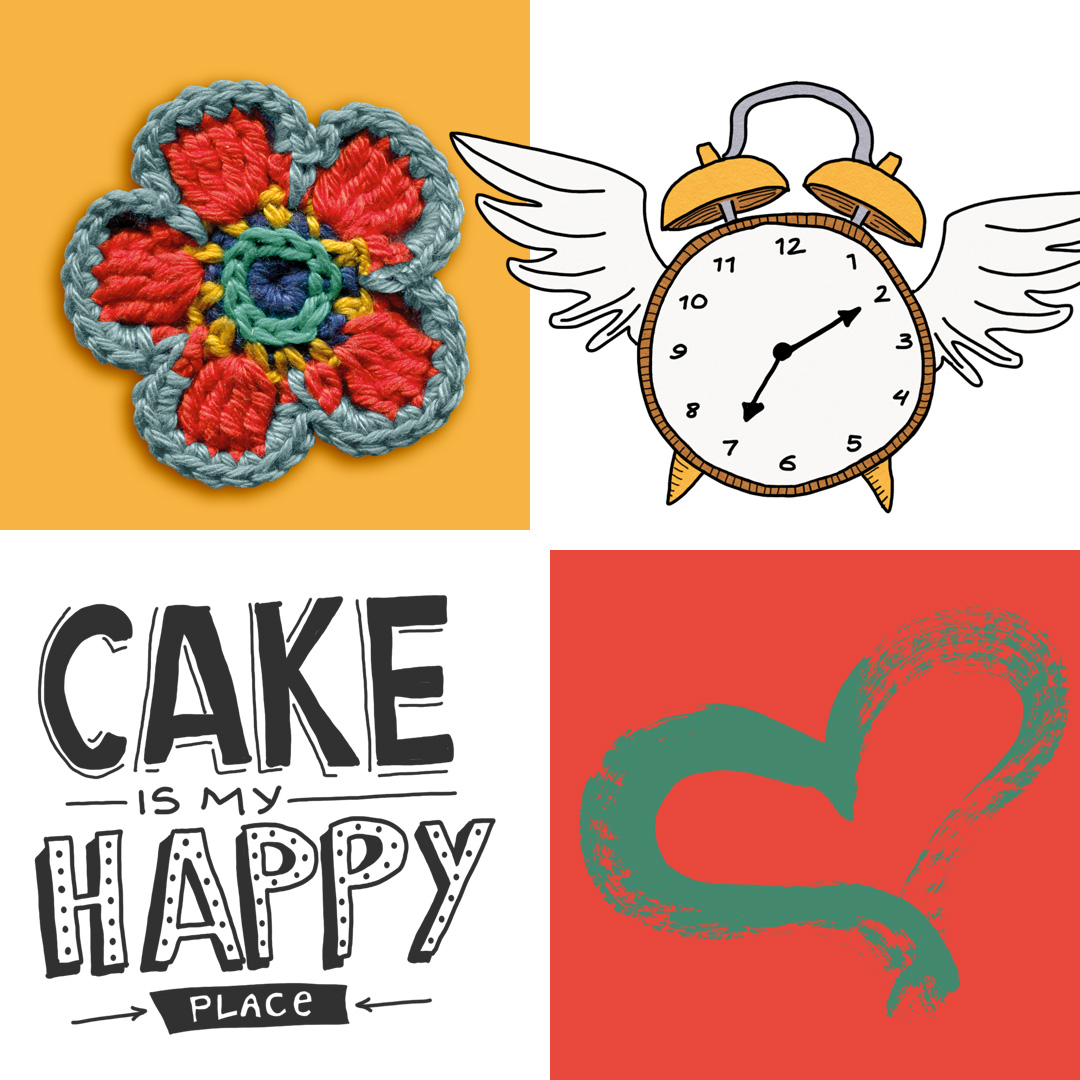 Share a photo or video of your workspace at home!
My creative nook.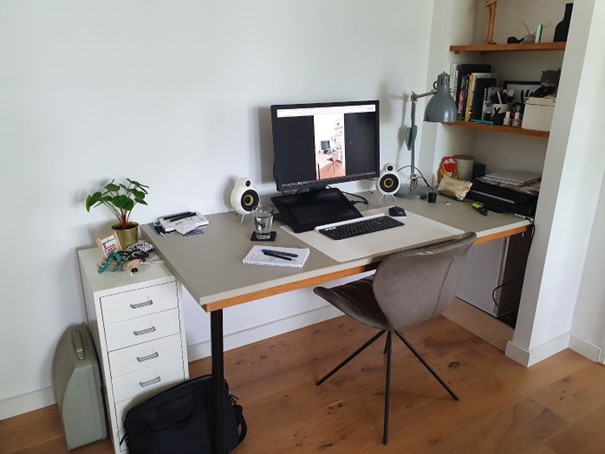 And here's  where I keep all my scrapping/design materials: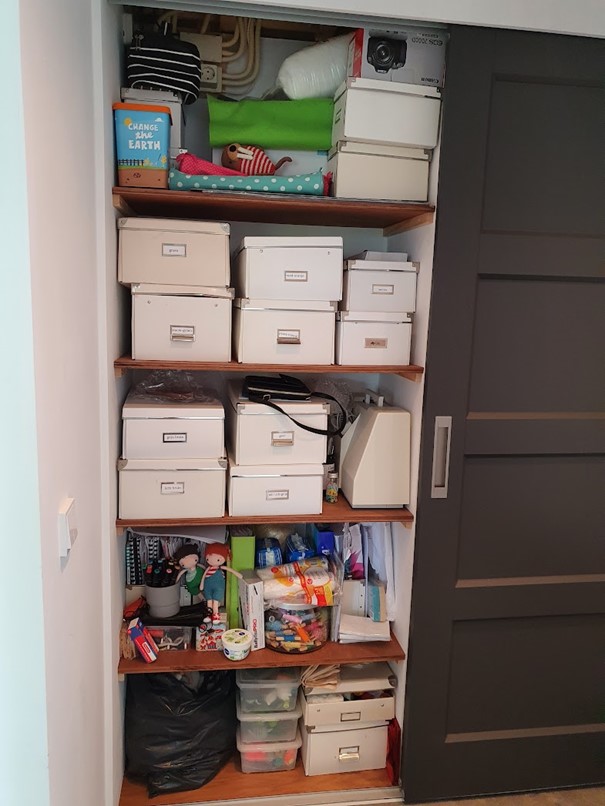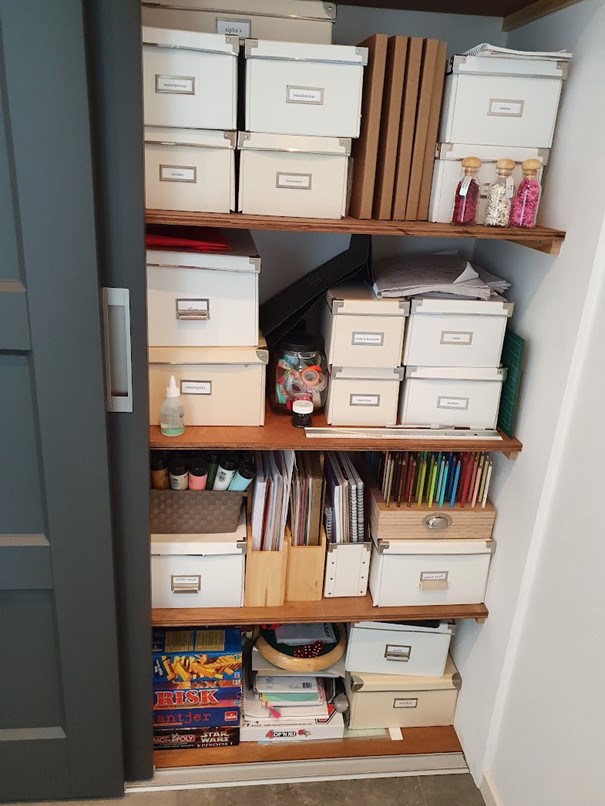 Favorite books of all time?
I have read a lot of books but there are 2 series at the very top of my list. I just couldn't stop reading these.
Jean M. Auel's Earth's Children series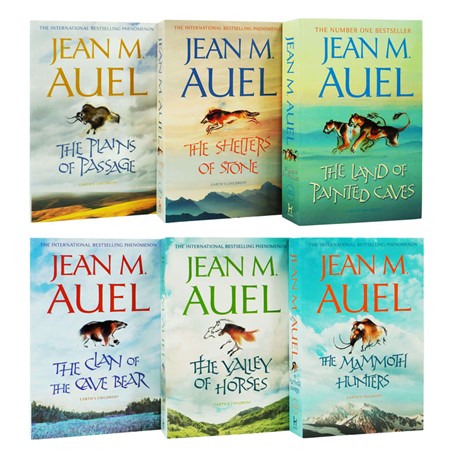 And the Millenium Trilogy by Stieg Larsson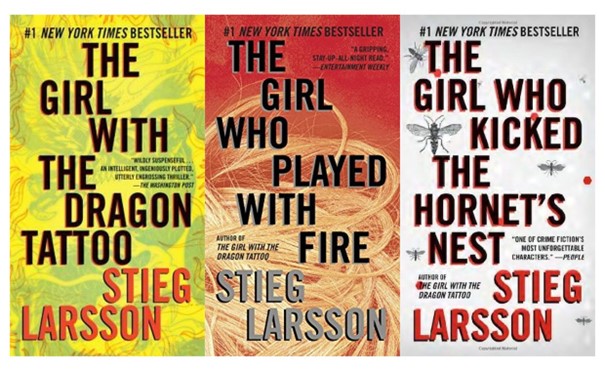 Now, let's see what the team came up with before we leave you to go shopping!