Featured Designer – Studio Flergs
Hey Hey Hey y'all, it's the last Friday in July!  I'm so excited to bring this week's featured designer to you, if you're anything like me and love all things Disney, then Megs is surely one of our designers that is always on your radar.  We're planning a trip to Disney in 2023, so I've been closely watching everything she's been putting out and making a list for our trip to the parks.
Keeping with the festive spirit in mind of our big birthday, our designers decided that a year long celebration of everything that makes our lives special would be the perfect way to keep the party going, "Celebrate YOU!" is the theme that will be inspiring our Featured Designer freebies this year! From your job, to your school, to your favorite holidays and more, we're celebrating all of life's memorable moments this year, and Megs' contribution to this year's series doesn't disappoint!  Celebrate Your Magical Vacation is going to be perfect for those Disney trips. It would also work for trips to any theme park, a love of all things mouse related or I'm sure those of your that are ultra creative could make it work for just about any theme! Add $10 worth of goodies to your cart and this beauty will be added for FREE!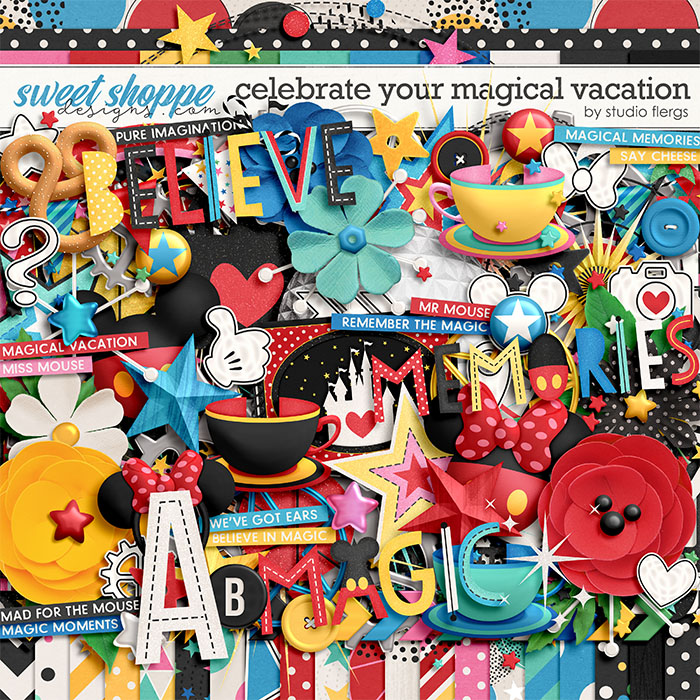 Before we see this cheerful guy in action, let's see what Megs had to say for her interview questions!
What is your favorite thing to "celebrate"? Is it your birthday? Christmas? Something else?
It would be Christmas. It is the only time we get to see all of our family from far away & also I LOVE seeing my kids open their gifts ♥
Do you watch tv or listen to music when you're designing? Or do you prefer silence? I usually watch TV or movies on my 2nd screen. I managed to watch a LOT of TV while designing every day, my husband wonders where I find the time!
How far in advance do you start working on your next product? Do you have a list of themes in the queue or do you just decide what feels right from week to week? I wish I could say that I am super organized & motivated but honestly… I start thinking of that weeks kit idea on Monday & scramble to get it started too.
Share a kit or bundle plus the mood board or story that inspired it. This one came about while we were in the huge process of house building. I love the whole Farmhouse vibe.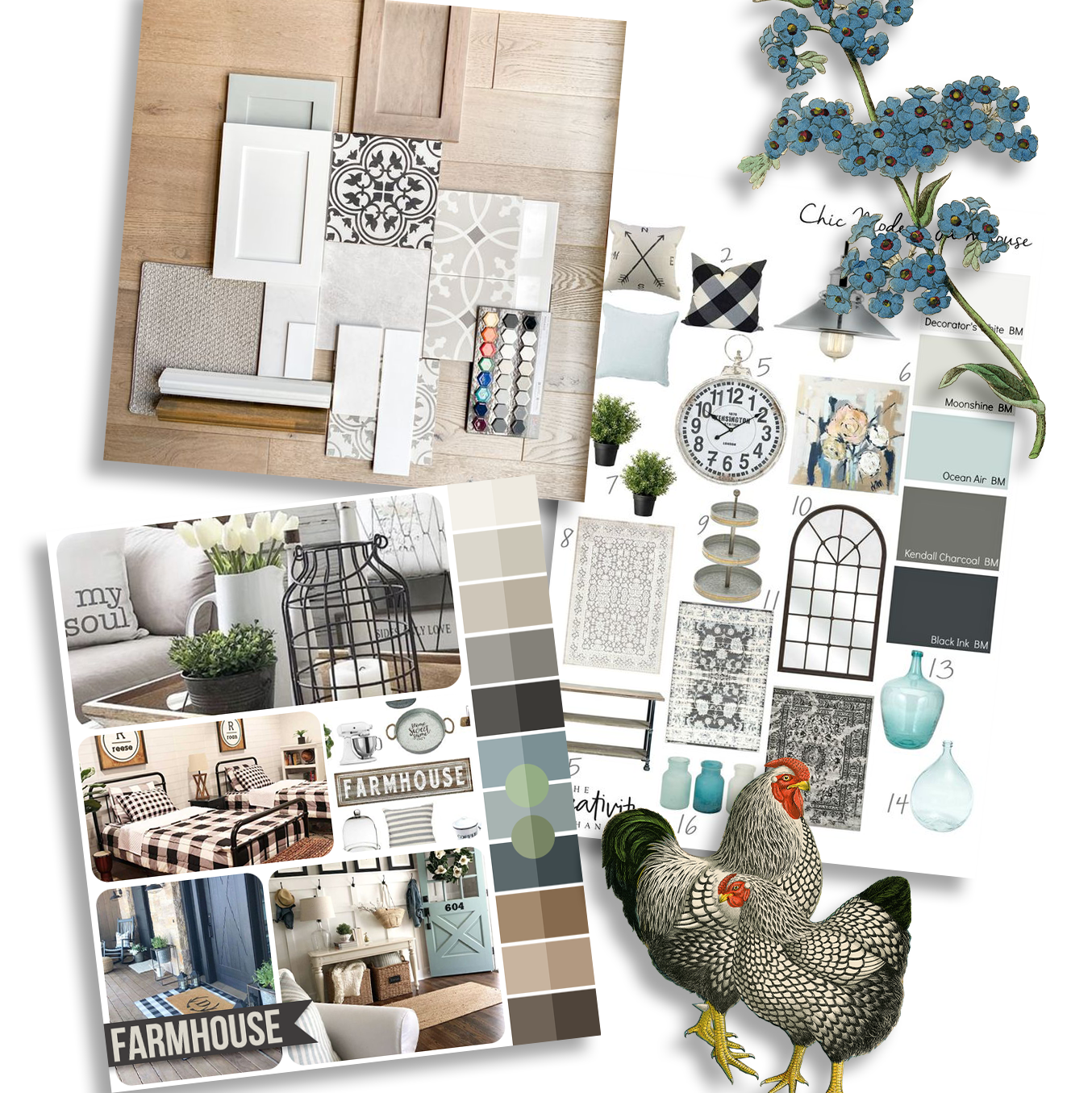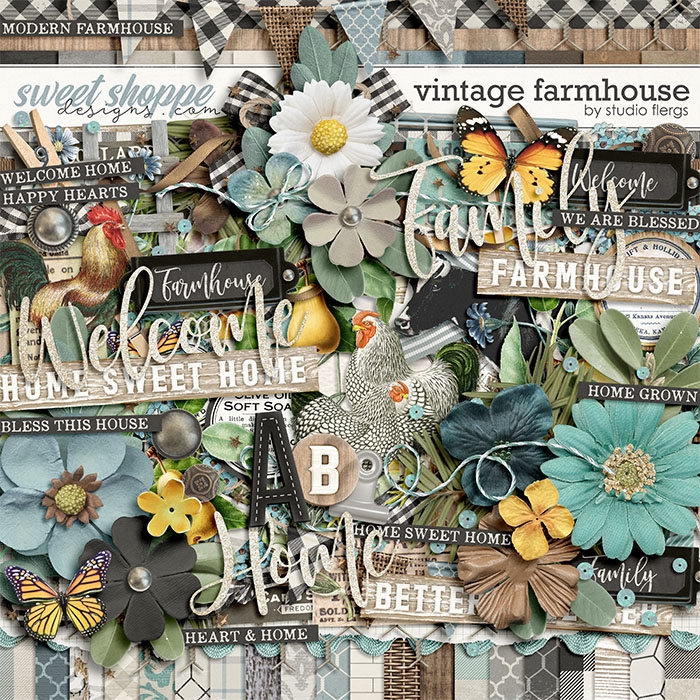 So fun!  Now, let's get to what the team came up with for Celebrate Your Magical Vacation!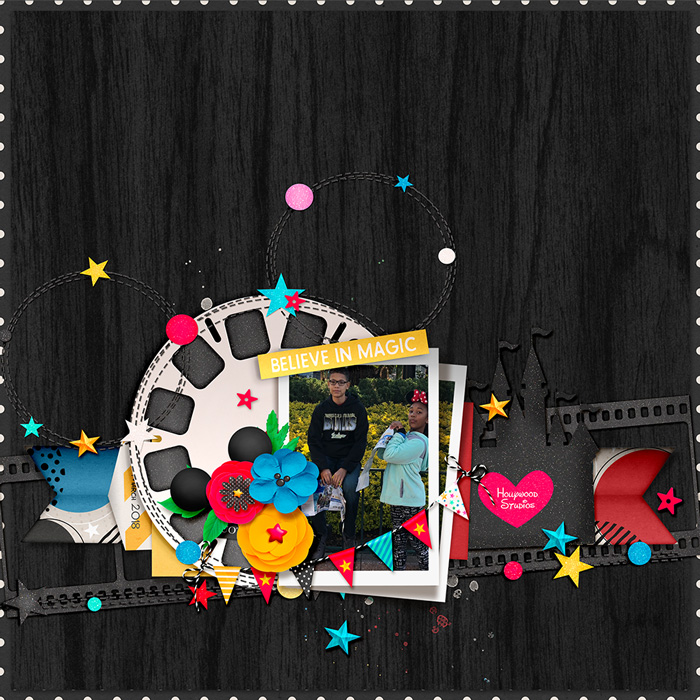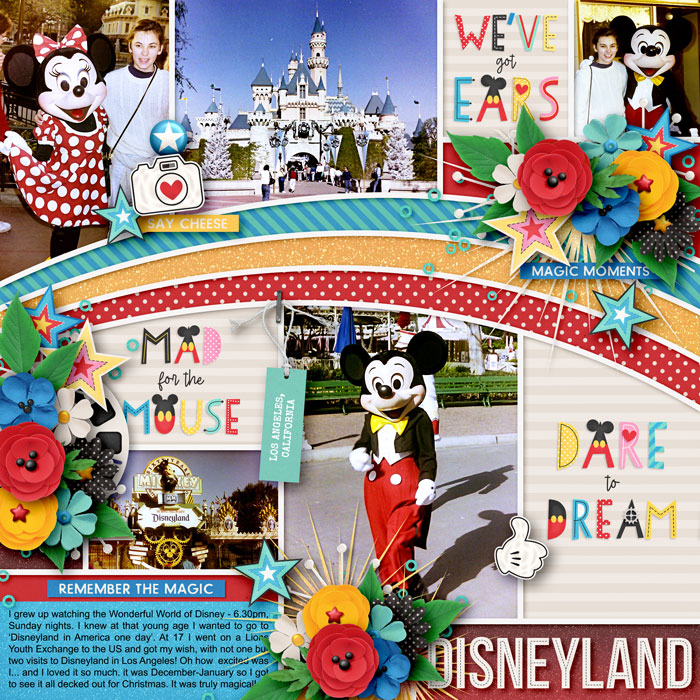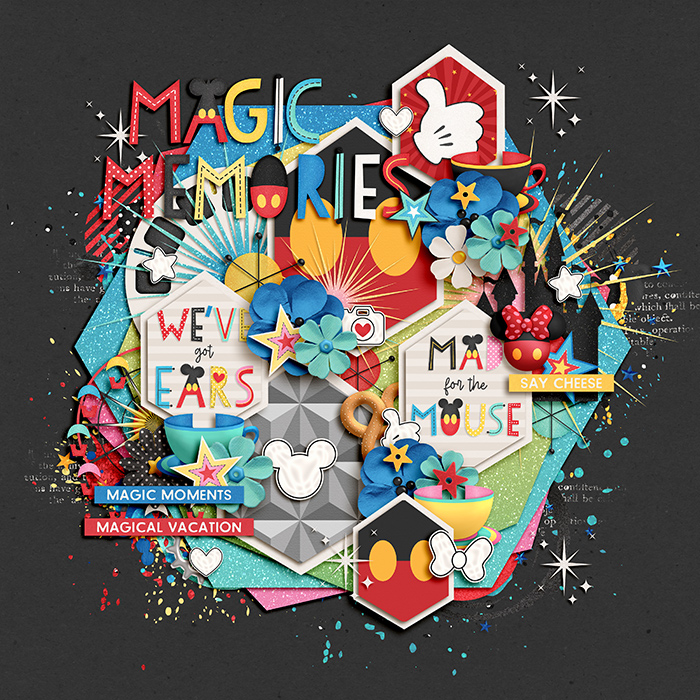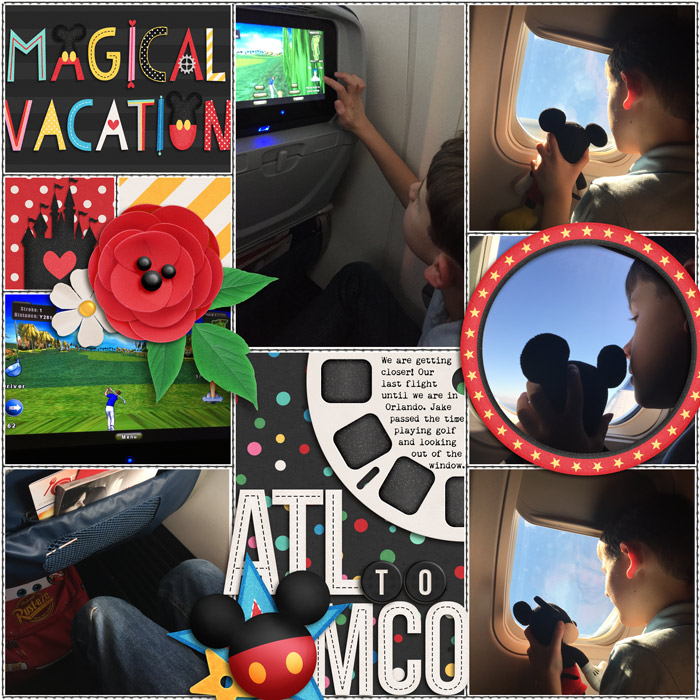 Celebrate Your Magical Vacation will be automatically added for FREE! This special offer will only be available through Friday, August 12th when our new releases go live, so don't delay! And don't forget to come back next Friday for a sneak peek at Megs' Feature Designer 15 sale. It will start Tuesday, August 9th. Have a great weekend!