Sweet Shoppe Saturday 8/27
Hey, hey Sweet Shoppers! The final weekend of August is here, and I think for many of us that means summer is nearly over, and if our kids aren't already back in school, they will be soon! It's been a memorable summer here in my house with my youngest getting ready to start his final semester of high school and my oldest smack dab in the middle of planning her wedding, so exciting things are on the horizon for our family! Like they do week in and week out, our team of designers keeps all of your family's memorable moments in mind as they create their newest releases.
I have tons to tell you about tonight, so in addition to a heap of new goodies that I know you're going to love, we also have a brand new featured designer freebie, the last of our Summer Scrap-A-Thon mega-collabs, plus a surprise second chance New Release weekend sale too! I think we're ending the summer in style here at the sweetest spot in town, so let's get right to it with your first look at…
I think we can agree that our designers have done it again this week because there are so many amazing new treats hitting the shoppe tonight! It feels like it's been awhile since we've had some new scoops in the shoppe too, and the two that are making their debut this week are fantastic! Wendy and Amanda have set off 'Around the World' again, and this time they're taking us to Argentina, and Ru and Tracey's new collection, My Day in Photos, is truly perfect for scrapping all of the moments and memories that make every day special! From road trips to reviewing your month in detail, there is something for everyone hitting the shoppe tonight, so stop by and see what's new because you're sure to find something to add to your Sweet Shoppe stash this weekend!
While our newest releases are always 25% off throughout the weekend, this weekend we're sweetening the deal by putting ALL of the new goodies we've released over the past month back on sale in a surprise second chance new release weekend sale…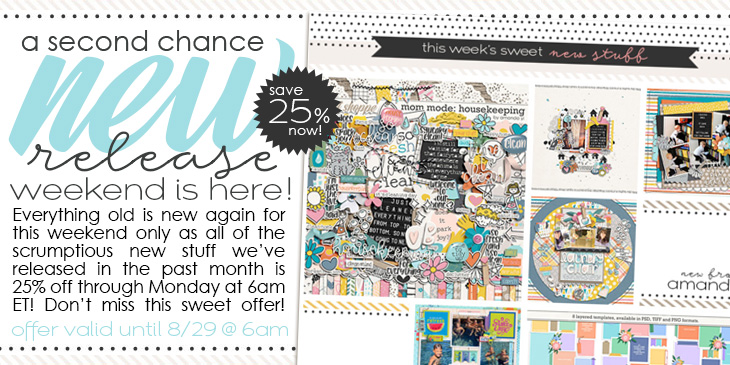 More than 200 sweet new treats have been added to the shoppe in the past month, and every one of them is back on sale for this special event! Now is the perfect time to stock up on goodies you may have missed this month because in addition to all of our newest releases being 25% off until Monday at 6am EST, this week, we have not one, but two fantastic Free with Purchase offers for you too!
Up first, earlier this afternoon, the ridiculously talented Blagovesta Gosheva went into the spotlight as our newest featured designer, and the kit she's created for our Celebrate You! series is seriously gorgeous and getting rave reviews from our Babes behind the scenes! Created with rich, vibrant colors and tons of whimsy, Celebrate The Real You is a charming way to celebrate all of the little things that make you unique and amazing, but is also versatile enough to scrap just about anything! Best of all, it's yours FREE when you spend $10 in the shoppe over the next two weeks, so don't miss it!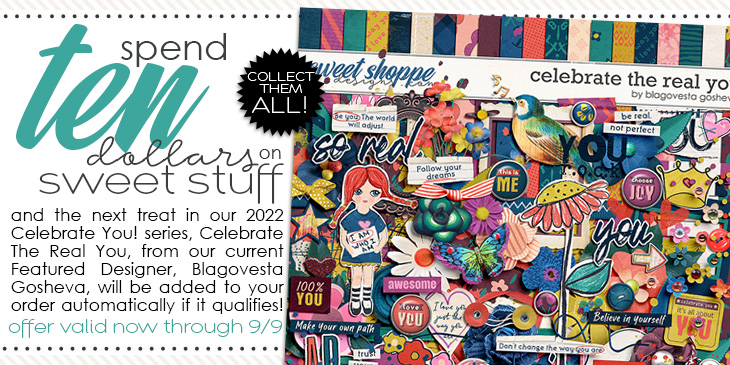 While Blagovesta's free gift is a scrumptious treat on its own, I'm also so excited to show off the last of our Summer Scrap-A-Thon mega-collections which is making its debut just in time for International Dog Day! The final kit in this summer's series of designer collabs is Pet-A-Thon which celebrates the furry, feathered and finned friends that add warmth and love to our homes and families. This beauty won't be available again until our Flashback Finale in February, so stop by NOW to add it to your stash before it's history…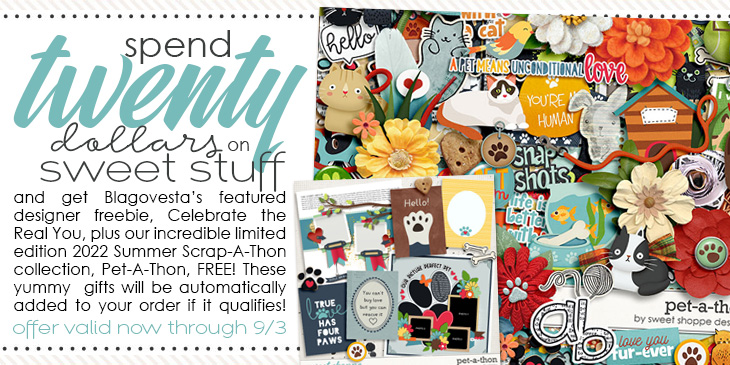 Like they always do, our talented team of SugarBabes scrapped their hearts out this week, and created some seriously gorgeous pages with both of this week's sweet freebies and our other new treats, so take a little peek at what they've been up to over the past few days. I hope this collection of eye candy inspires you heading into the weekend…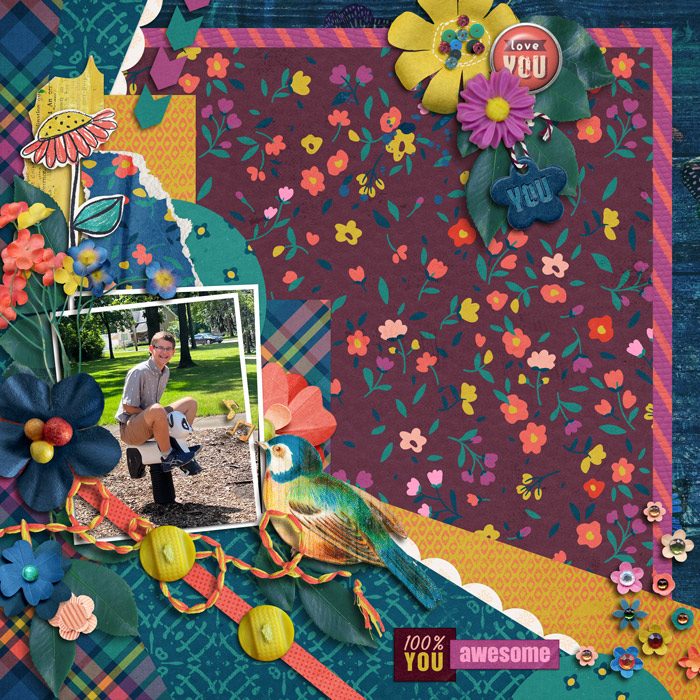 layout by SugarBabe Rebecca

layout by SugarBabe Krista L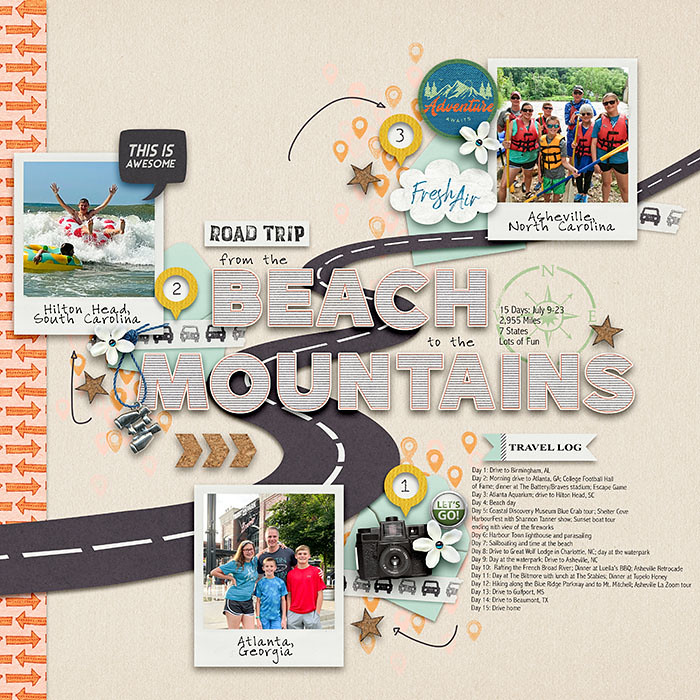 layout by SugarBabe Kim E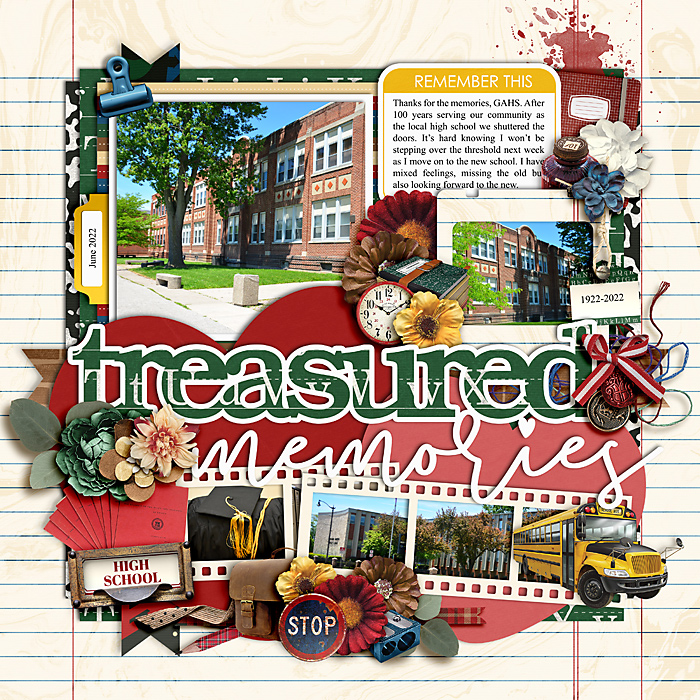 layout by SugarBabe Joanne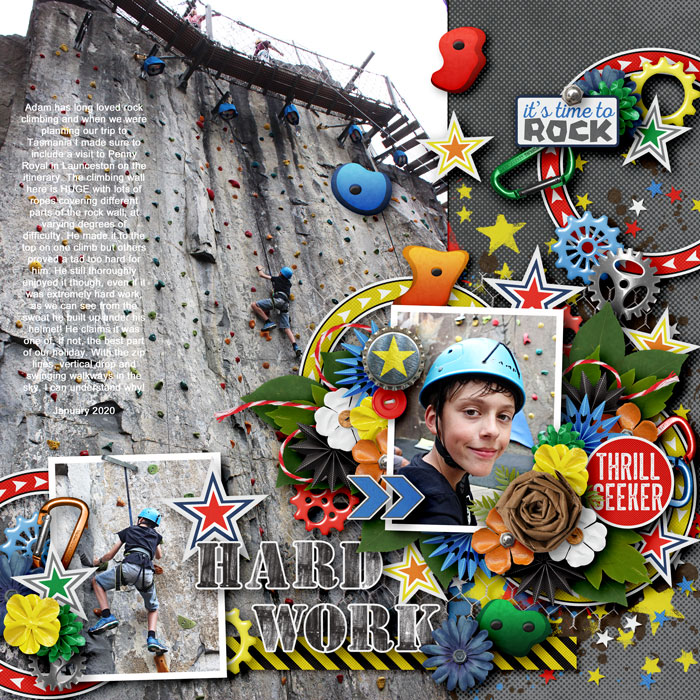 layout by SugarBabe Kim B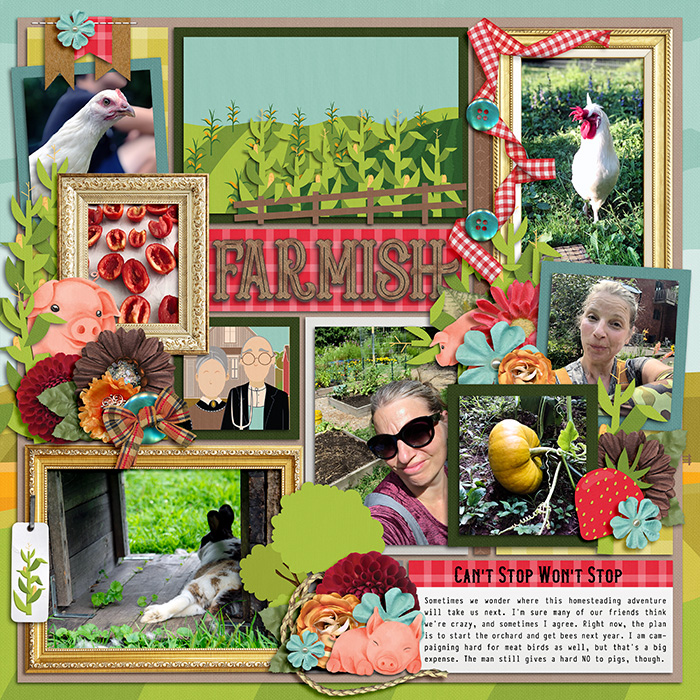 layout by SugarBabe Ally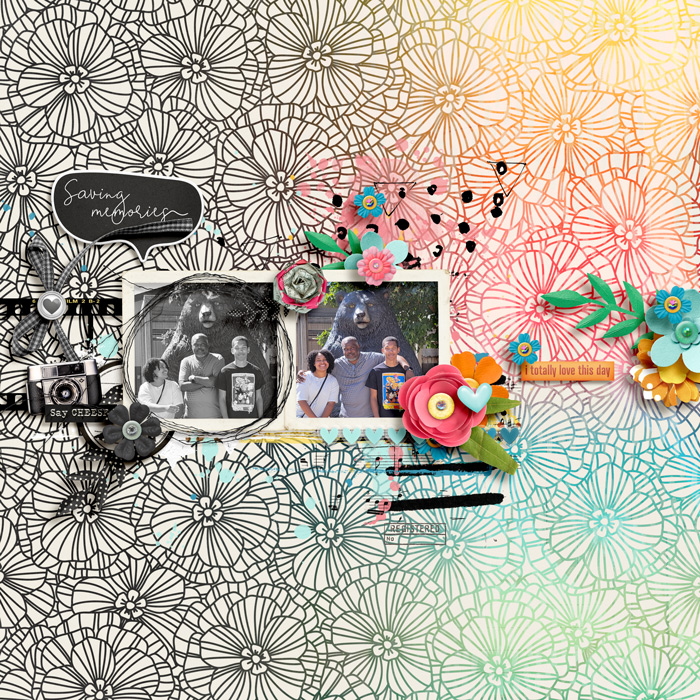 layout by SugarBabe Kiana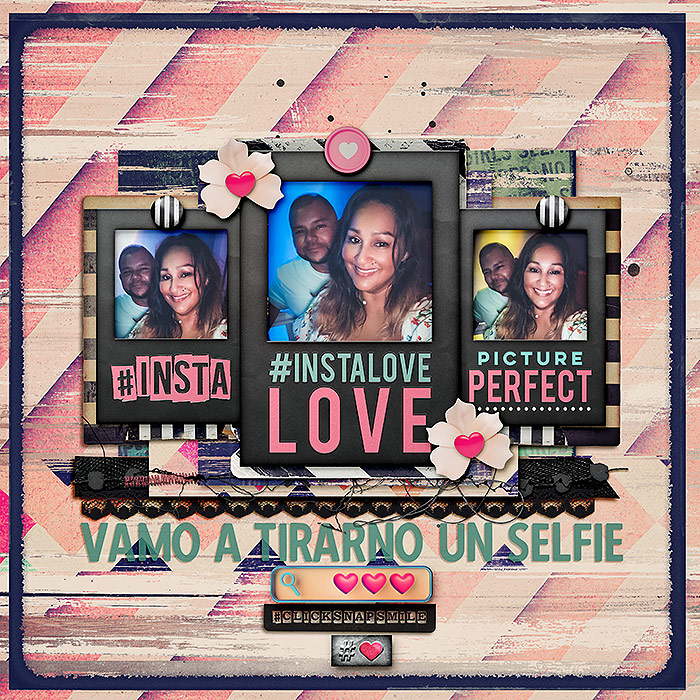 layout by SugarBabe Mary M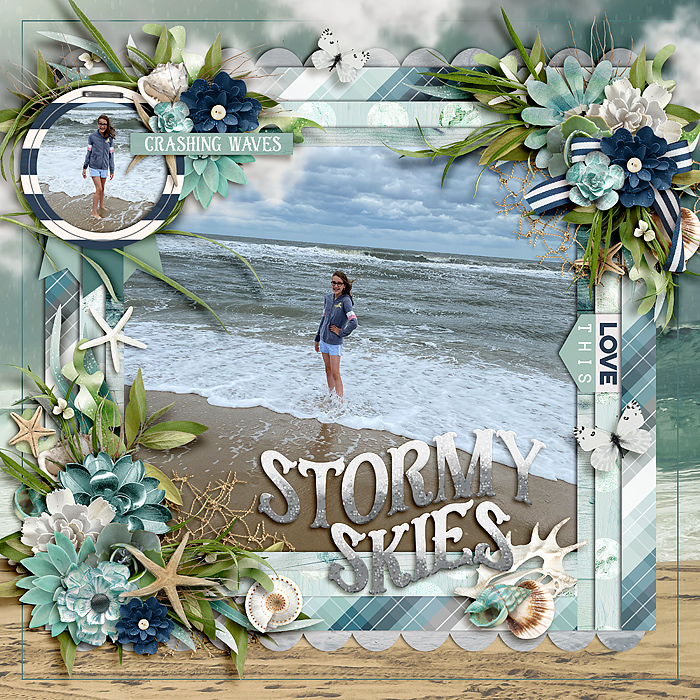 layout by SugarBabe Cassie
Before I call it quits for the weekend, I want to remind you that there are just a few days left in our incredible Summer Scrap-A-Thon event, and there's still time to finish strong for your chance to win your wishlist, earn huge discounts and collect our amazing mega-collection, Create-A-Thon too! All 31 layouts must be completed by Friday, September 2nd at 11:59pm EST, so don't be late. We can't wait to find out who takes home the grand prize!
With that, I'm off for a couple of days, but I'll be here in your inbox on Tuesday with a fabulous and fun Oldies But Goodies sale!
Until next time sweet friends, keep making memories and scrap MORE!