Sweet Shoppe Saturday 9/3
Happy Friday Sweet Shoppers! Your favorite day of the week is here, and I am so excited to be in your inbox tonight because not only do we have some gorgeous new goodies for you, we're also kicking off our latest CU spectacular with heaps of new commercial use treats that are perfect for the busy holiday designing season! If you're a designer, you won't want to miss this special event, because in addition to incredible savings on all of our CU resources, we also have this year's CU candy bag with an assortment of treats that are FREE when you spend $20 in our CU store!
I can't wait to give you the details and show off the amazing new designer resources our team has created for this special event, but before I get to that, here's your first look at…
As you can see, there are some incredible new collections hitting the shoppe this weekend, and I am so in love with Em's new Adventure Walk collection which is absolutely perfect for getting out in nature to hike, forage, geo-cache and more… it is truly breathtaking! That's just the beginning of what's new because from more back to school, to positive affirmations, to kicking back and relaxing and so much more, you're going to fall in love with this weekend's sweet new stuff! Best of all, everything new is 25% off through Monday at 6am EST, so head to the shoppe NOW to take a closer look!
If you're a designer, sit back and relax because I can't wait to show off what our designers have been up to over the past few weeks in preparation for this weekend's scrumptious event! We know it's been a bit quiet on the CU front this summer, but that's because we've been planning this event for awhile and we wanted to pull out all the stops to make this week's CU Spectacular extra special! In addition to heaps of new designer tools making their debut, ALL of the CU in the shoppe is a whopping 40% off all weekend long too! Check out the details…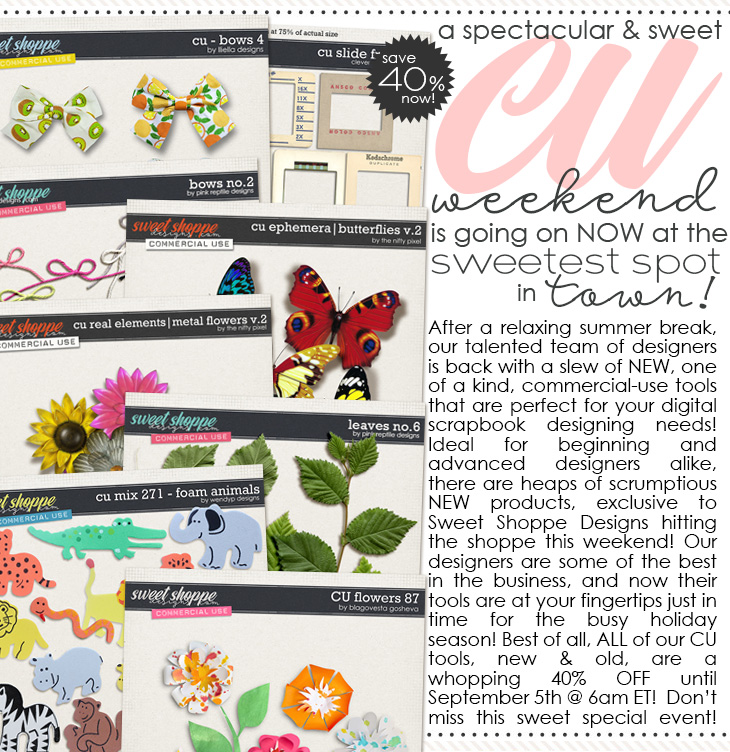 This is just a taste of what the designer's have been up to so far for this event, but I wanted to shine the light on even more of what's hitting our CU shoppe tonight because there are dozens of new tools being added to our designer resource collection for this event, and if you love flowers, boy are you in for a treat! Take a peek at…
Tons of new items and a HUGE discount throughout our entire CU shoppe is pretty sweet on its own, but we wanted to make this event even more irresistible with an extra sweet offer you won't want to miss! This weekend only, we're offering this year's CU Candy Bag of goodies FREE when you spend $20 in our CU store! This grab bag of treats features a little taste test from each of our CU designers, so stop by the shoppe before this offer expires on Monday @ 6am EST…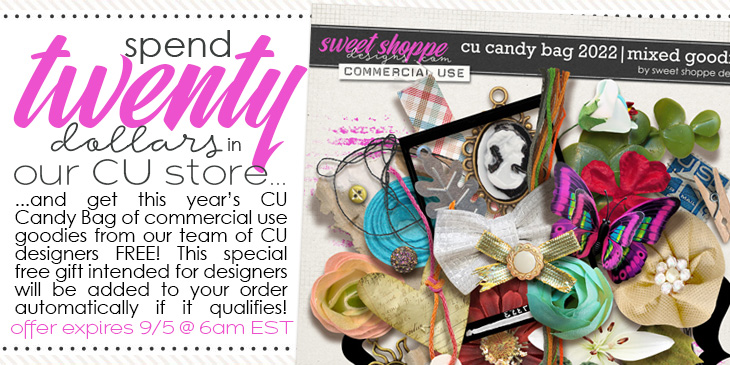 Like always, our talented Babes worked incredibly hard behind the scenes to make our newest goodies shine this week, so before I go, I wanted to share a heap of layouts from the team which I hope inspire you heading into the weekend…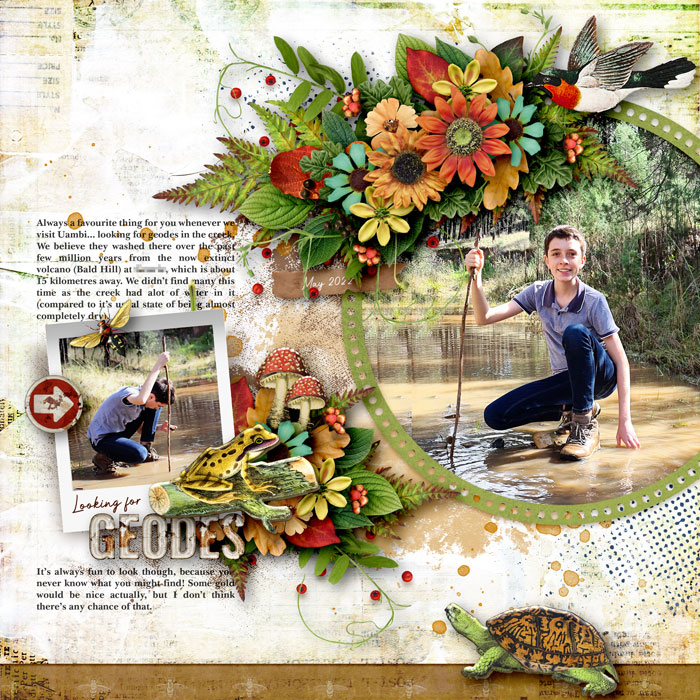 layout by SugarBabe Kim B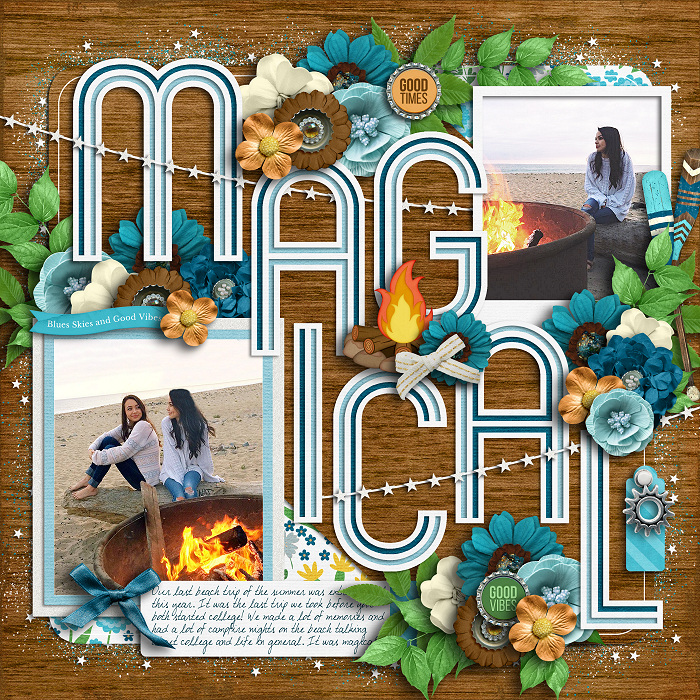 layout by SugarBabe Jenny

layout by SugarBabe Joanne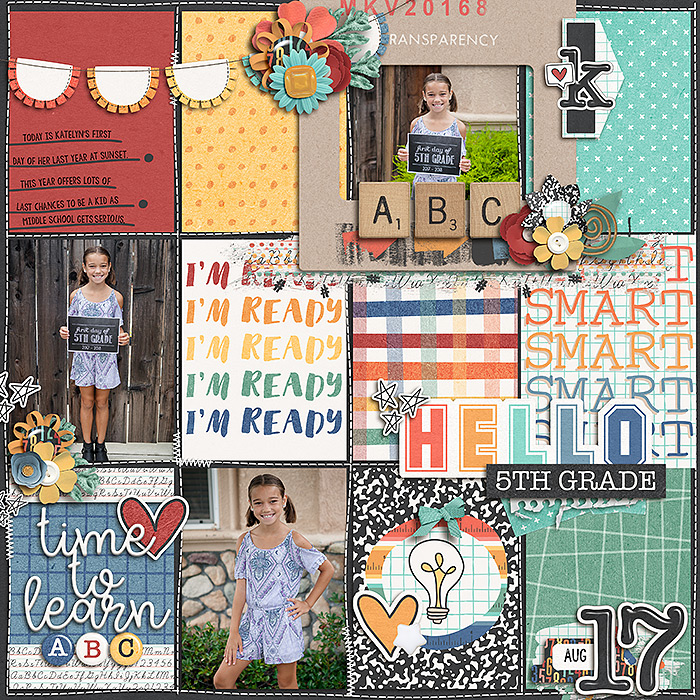 layout by SugarBabe Krista L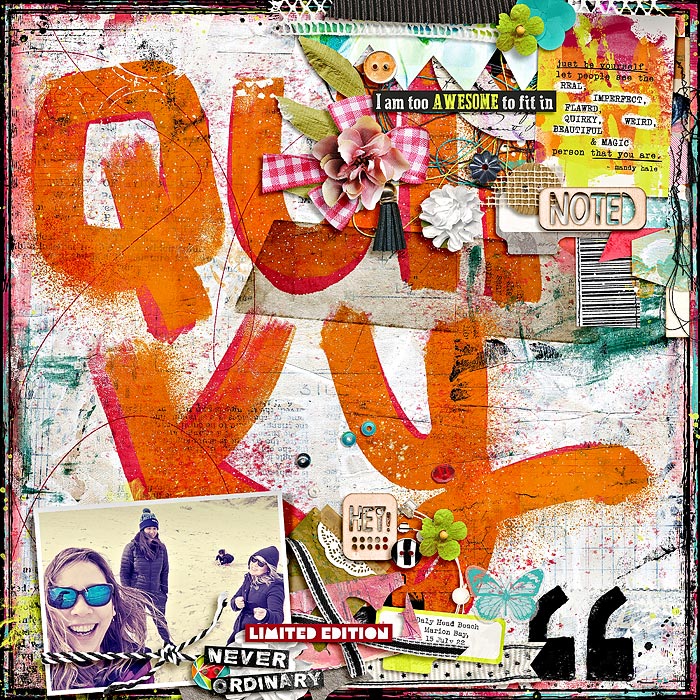 layout by SugarBabe Eve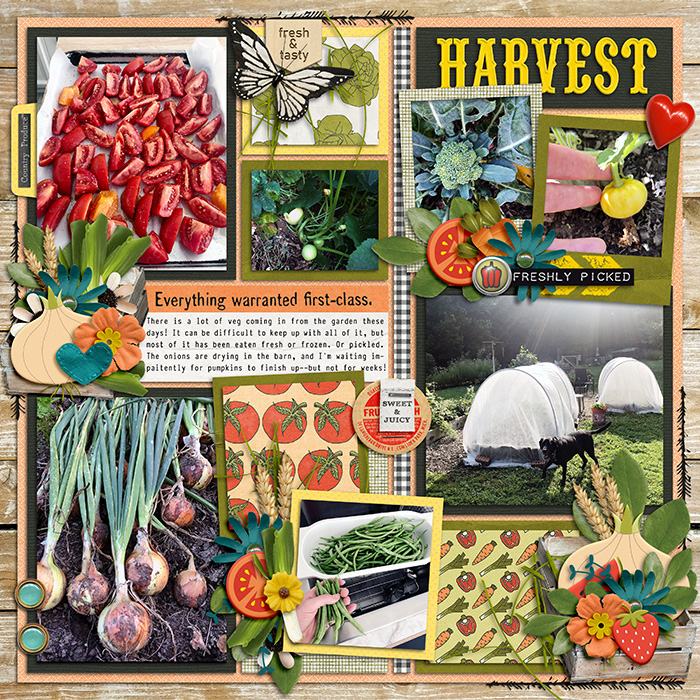 layout by SugarBabe Ally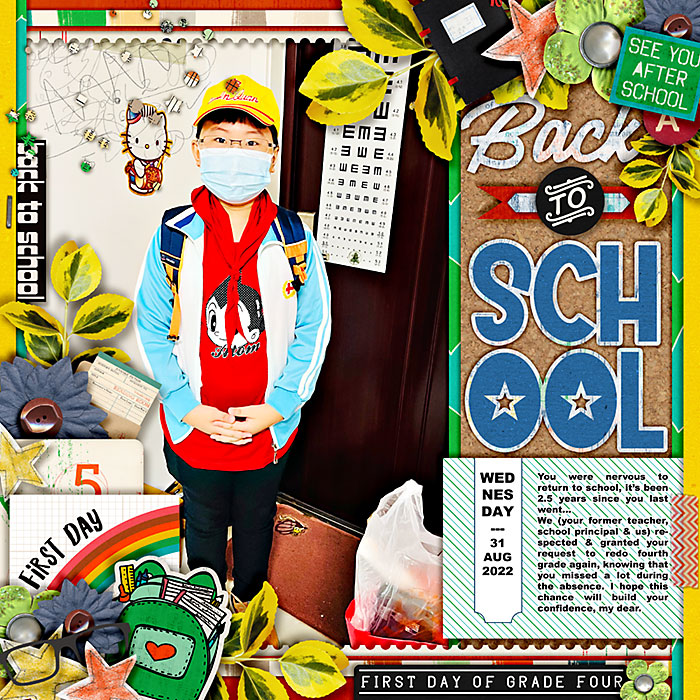 layout by SugarBabe Sherly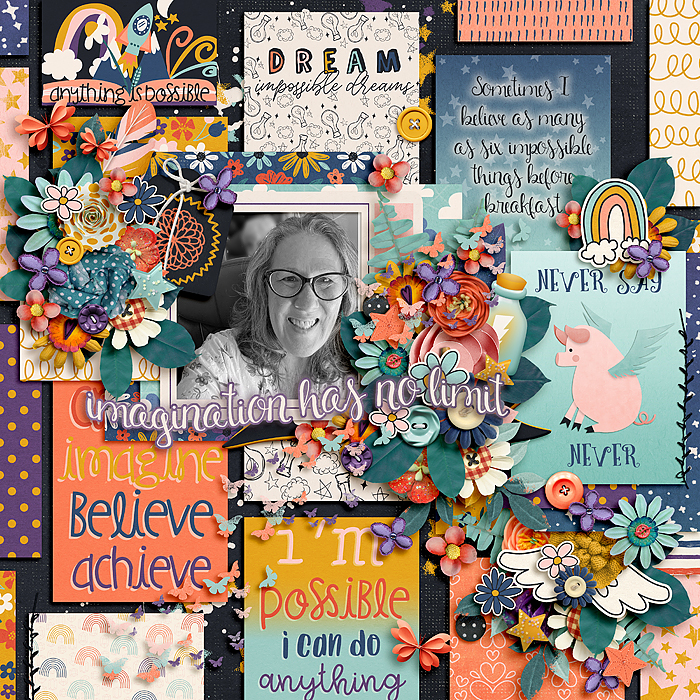 layout by SugarBabe Tammy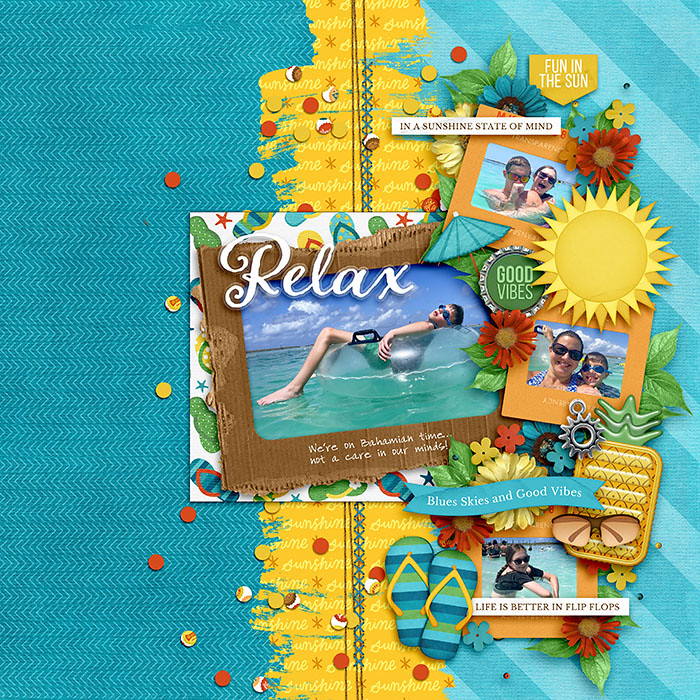 layout by SugarBabe Kim E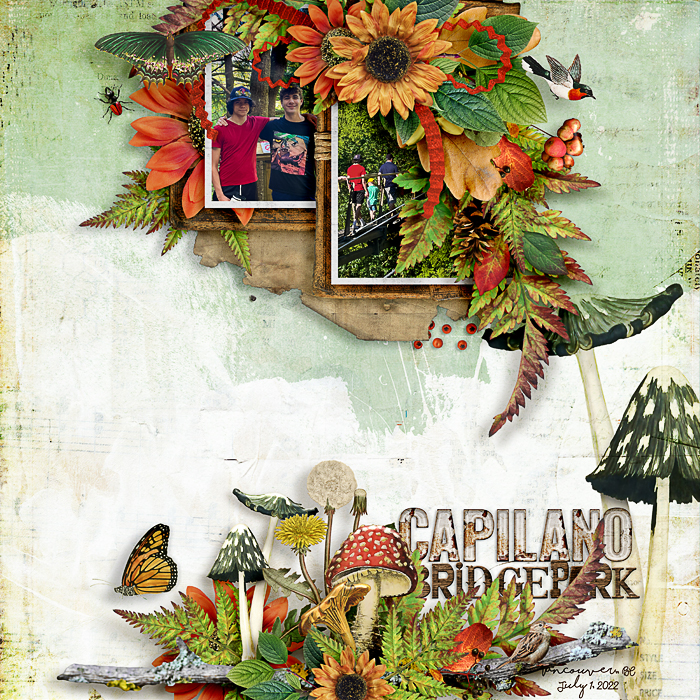 layout by SugarBabe Sheri
With that… I'll be here on Tuesday with a scrumptious Featured Designer 15 sale from Blagovesta whose faves are seriously gorgeous! If you want an early peek, check out today's post on the blog!
Until next time sweet friends, keep making memories sweet friends and scrap MORE!