Featured Designer – Simple Pleasure Designs by Jennifer Fehr
Happy Friday Everyone! It's time to welcome our next featured designer and what better what than to hear what some of her fans have to say about her designs!
Let's hear from some of Jennifer's Fans… what is it that they love about working with her designs?
For me, Jennifer has the most amazing vibe to her kits that I just connect with. They make me want to sit down and scrap. The colors and themes, the pieces, the feel, the messages they are all always on point. ~TAMMY ZAUTNER
I have been in LOVE with Jennifer's designs since 2013 and for 5 years they were the only designs I used in my layouts. Her papers are always exquisite and it's always hard to choose which ones to use. Jennifer creates so many gorgeous elements, floral, wordart and I always want to add everything to my layouts. Her style is one I really connect to and am always so excited to see what she comes up with. ~TRISH GRUFMAN LOWE
Whenever I get a new kit from Jennifer, the first things I open are the papers and the artsy pack. They are always original and amazing with the grungy artsy feel that inspires me. So many unique elements in every kit and I want to use everything! ~HEATHER FALOON HINES
When I discovered Jennifer's designs I was instantly in love. The textures of her papers make me squeal with delight every time I see a new kit/bundle. I love her whimsy, boho vibe, and rich colour palettes. I find Jennifer's designs to be very easy to scrap with whether I am doing a pocket page, single photo, or photoless page. There is literally something for everyone in her designs which are also very high quality. ~JOANNE CAPEL-CURE
You know that designer that you absolutely just can't have enough of their designs? You know the one, you literally browse their store on the regular, your wish list is FULL of their goodies, and you get all kinds of excited when she releases something new? That's how I feel about Jen's designs. I literally fall in love with everything she designs…. They are grungy, unique, clever, and sassy. Her products are versatile and perfect for mixing and matching. Her textures and realism are exceptional. I really can't say enough… I'm kinda obsessed! ~HEIDI SWARTZENTRUBER McGREGOR
Jenn has this incredible sense for well balanced vintage flashy colors and designs. Her papers (even the solids!) are from another world and her elements are outstanding. I use her frippery a lot, since she makes the cutest combinations I would never ever think of. I love how her creativity gets my ideas to spark and lets me work them into something fun and unique. ~ALINA SCHONMANN
I have been a fan of Jennifer's for many years now, even before she was at Sweet Shoppe Designs. Her creations are the perfect mix of vintage and modern. Even if you can't cluster well, her frippery packs are perfect for making it look like you are a pro at clustering. Her designs are always delightful and super easy to create a layout that will truly stand out.
~DANICA STAPLES
Keeping with the festive spirit in mind of our big birthday, our designers decided that a year long celebration of everything that makes our lives special would be the perfect way to keep the party going, "Celebrate YOU!" is the theme that will be inspiring our Featured Designer freebies this year! From your job, to your school, to your favorite holidays and more, we're celebrating all of life's memorable moments this year, and Jennifer's contribution to this year's series is no different! Celebrate the chill: kit  will be perfect for anyone's collection this time of year!  Aren't these snowmen adorable?!  Add $10 worth of goodies to your cart and this beauty will be added for FREE!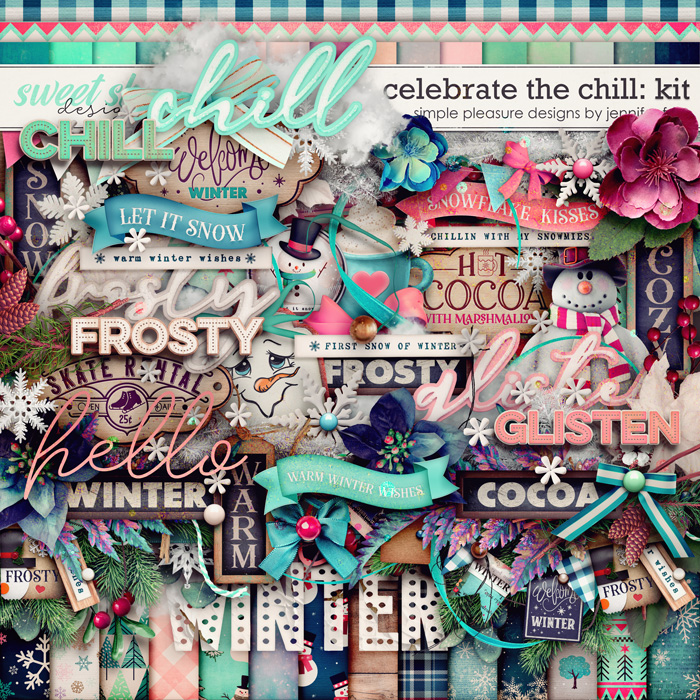 Jennifer created a ton of add ons for this kit!  Let's take a look!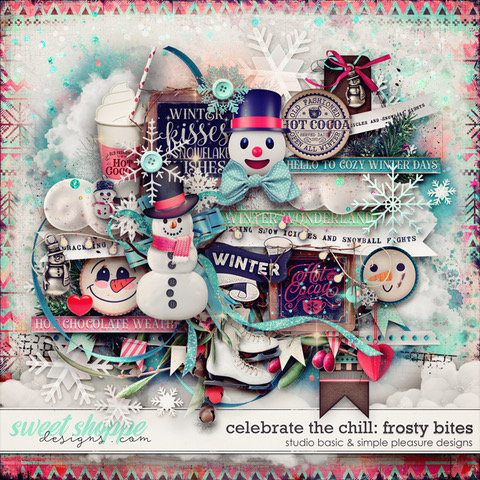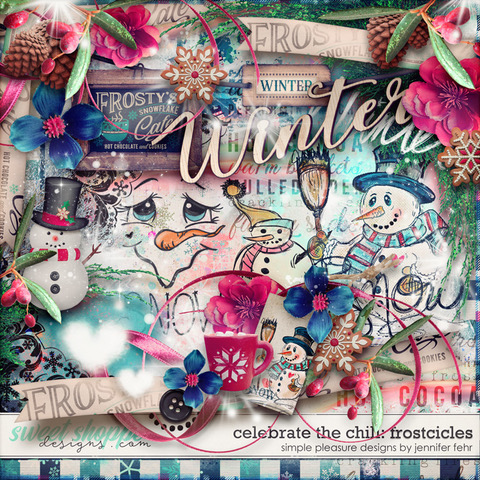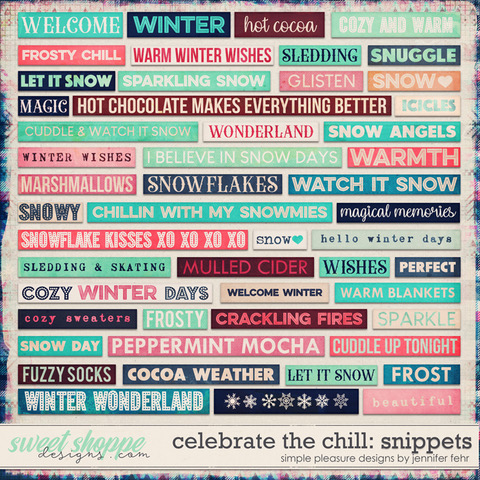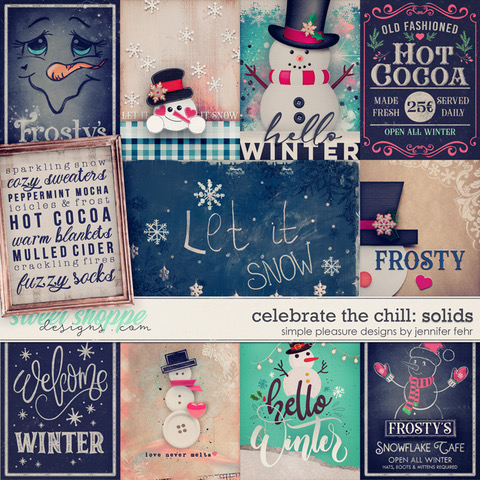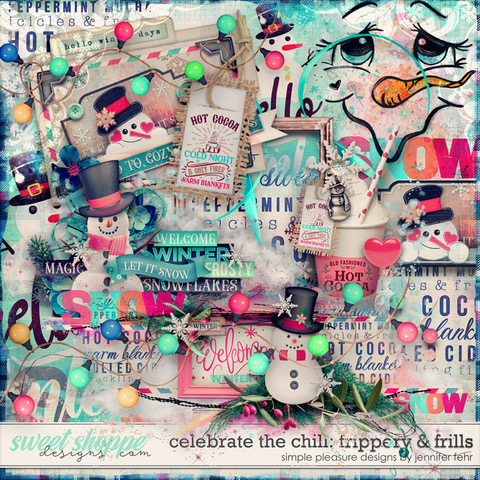 Now, Jennifer has knocked it out of the park with her interview, so be sure you stick around and read all about her!
What is your favorite thing to "celebrate"? Is it your birthday? Christmas? Something else?
My family knows that my ALL time Favorite thing to celebrate is Christmas – bar none! Ever since I was a child I have looked forward to it all year long. I (may) even start playing Christmas music in September (well just for a pick me up once in while when NOBODY is home lol). I loves the sights, sounds, smells, family being all together. I even had a Christmas wedding back in November of 1996 & my family begged me to STOP praying for snow – it started the day of our wedding & was one of the snowiest winters in memory – no joke!
One of the interview questions was… what is your favorite movie of all time & I decided to answer an xtra question here as it ties in so well with my fave thing to celebrate! NO Surprise here – it's a Christmas Movie – lol – & the title: "It's a Wonderful Life". A family favorite that I watch with my Dad every year. We have memorized several lines & jokes from the film & it is one I look forward to watching every year. I love the message that no matter how insignificant you may feel you or feel your life may be – you impact so many around you & even one life can make a massive difference in the lives of others. So for me designing this NEW Feature Collection was a fun task to say the least!
CELEBRATE THE CHILL gave me the opportunity to work with some fun winter/Christmas themed elements & textures & it was easy to continue on & create an ADD ON Trimmings Bundle to coordinate with the Feature Kit!  Here is a peek at the add on Trimmings Bundle:


Do you like to scrapbook? How often do you get around to it?
I LOVE to Scrapbook! In fact that is how it all began about 20+ years ago when I went to my first Creative Memories home party! I was a consultant/director for CM for several years & went on to explore my passion & creativity for Scrapbooking – which then led me to design! In the past I always began the design process with inspiration from my photographs, photos that I took of my boys or from our travels etc & it always began with a scrapbook page… then colors, elements etc. It was the "event" the "moment" that inspired the design.
Now, I find myself creating products on a quicker time table & I don't always have the opportunity to indulge my love for scrapbooking. But when I do… it stirs up ALL the love & excitement I have always had from the craft!
Here are a couple FAVE scrapbook layouts I created this year. This First one using my ARE WE THERE YET? Collection!
This kit/bundle also happens to be in the Feature 15 Product Sale coming up soon! FIND it HERE: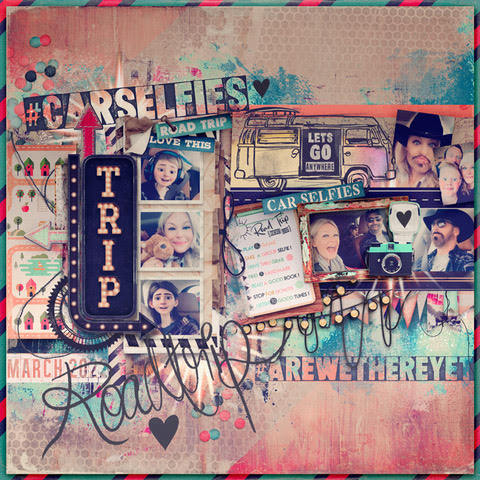 Here is another – I have to admit that although it is a selfie page it definitely shows my quirky side & a little of who I am. Fun Loving (most of the time) and a whole lot of ridiculous! AND another Feature 15 product FAVE: BE THAT UNICORN find it here:

What do you find most challenging about designing?
I think what I find most challenging is coming up with NEW ideas that inspire me to create! I like to find unique ideas & that isn't always easy! I also really like to surprise my customers with something NEW & that can pose a problem when you can't find anything to light the fire! So I am ALWAYS open to ideas & themes!
Share a photo or video of your workspace at home…
I have to admit when my husband offered to renovate our home office & provide me with a comfy & stylish workspace for my business & for us to work in together… I JUMPED at the chance! Its been a few years since we renovated & I will admit (it doesn't look quite this pretty & organized all the time lol). But it definitely provides me with an inspiring & enjoyable space to work in – I love it!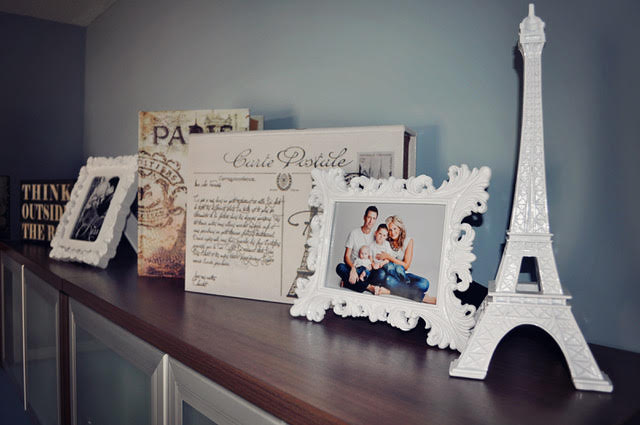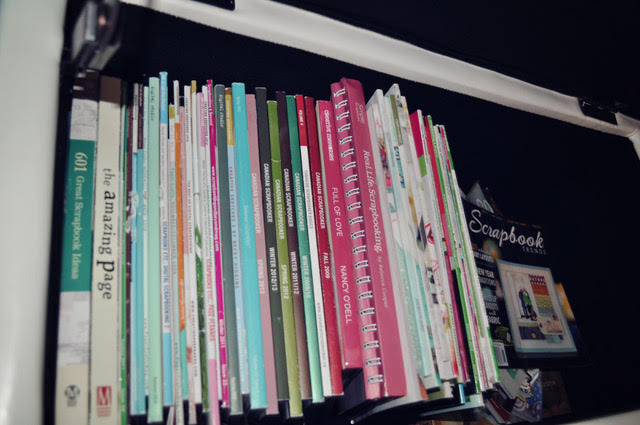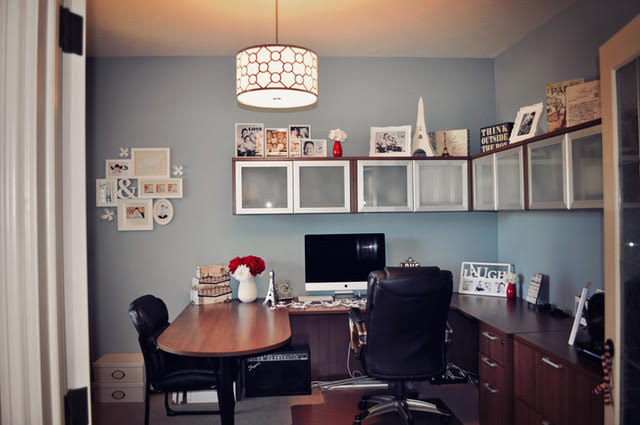 Celebrate some of our fantastic community members by sharing a few favorite layouts you've seen recently and tell us what you love about those pages!
I just HAD to share a few layouts from the Fans in our Gallery using some of my FAVE SPD products that also happen to be included in my Feature 15 Product Sale coming up!!
This SPD fan always catches my eye in the gallery with her GORGEOUS layouts! Beautiful photos, incredible ability to design with multiple photos in an eye catching, perfectly arranged & stylish way! stormchaser is an incredibly artistic layout designer & this layout using one of my Feature 15 Products "A SWEET LIFE" is just beautiful!
You can find A SWEET LIFE HERE:


This layout by craftytam using my collection LOVE BUG (in the Feature 15 sale) is one of my all time favorites! Her incredible ability to stack & cluster & make it all SO beautifully, jaw droppingly gorgeous is a true talent! Find the LOVE BUG collection here: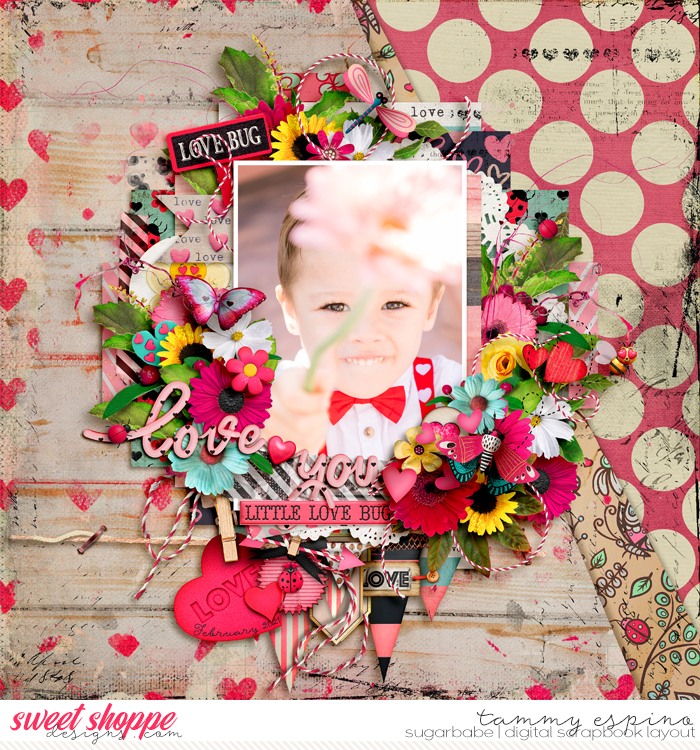 This Layout using Explore Dream Discover by Danica Staples signifies her incredible ability to include so many lovely elements stacked & clustered in such a beautifully organized – yet artistic way! This is a DEFINITE FAVE! Grab the EXPLORE DREAM DISCOVER collection as part of the Feature 15 Products here:


This layout from SweetChar is just GORGEOUS! Each & every time I see her layouts in the gallery I am always just amazed with her ability to draw your eye all around the layout with the fantastic design choices & shadow work but also tie it in so perfectly with her photos! Gorgeous work here!
She is using another of my Feature 15 Products CHRISTMAS TIME | MOST WONDERFUL TIME OF THE YEAR bundle find it here:

This layout by scrappinnewbie is JUST amazing using my BE THAT UNICORN collection! Find the collection HERE: side note: her background paper is from my ALWAYS BLOOMING collection.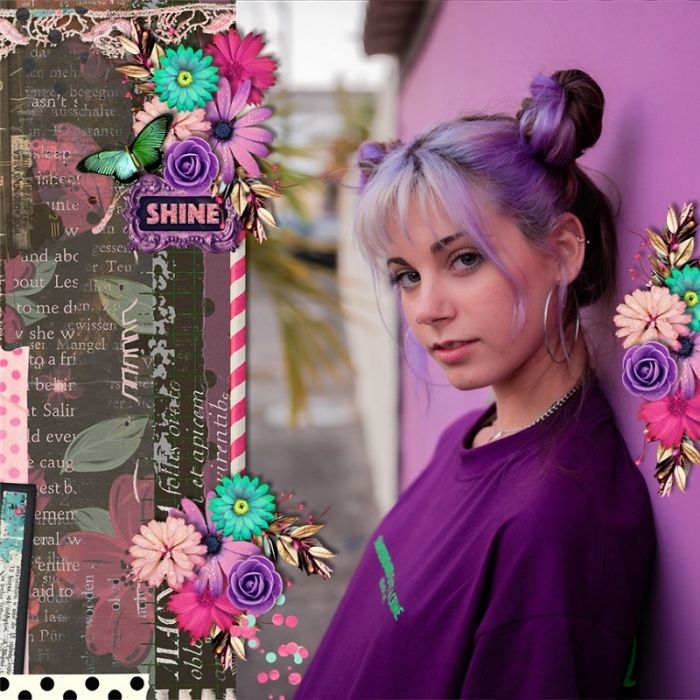 THIS layout by iScrap is just simply INCREDIBLE! She joined the SSD team this year as one of our Babes & I have to say she is INCREDIBLE! What a wonderful addition to our team! SUCH an incredibly artistic eye! One of my absolute faves this year using my A BEAUTIFUL DAY bundle (P.S: also in my feature 15 products) found here: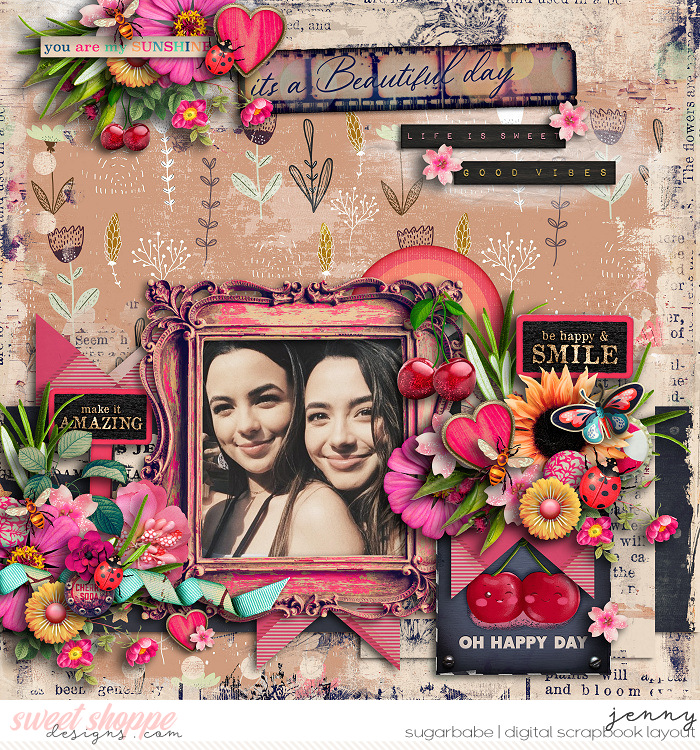 This one by armygrl is SUCH an outside the box design as are ALL of Lisa's incredible layouts! I was SO fortunate to have her as a part of my team these past couple of years! This amazing layout features another Feature 15 Product my #LOL bundle – found here:
Now let's see what the babe's have come up using Celebrate the Chill!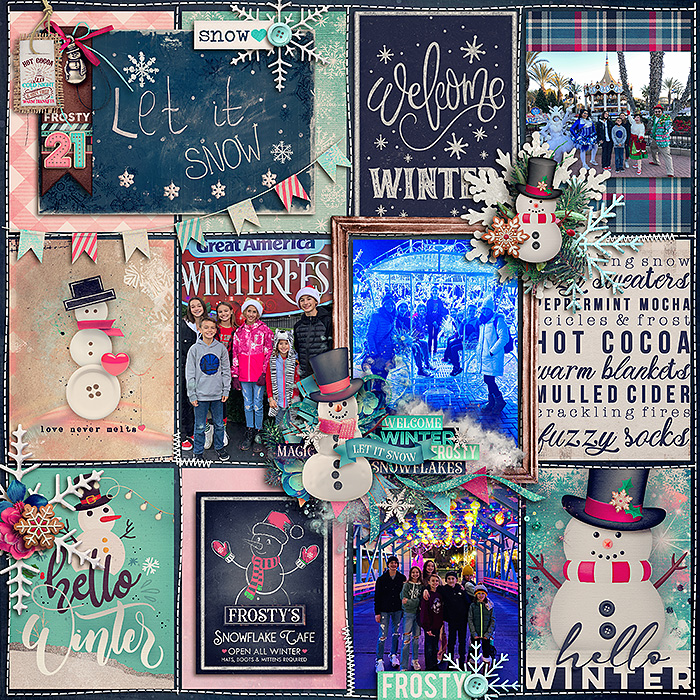 Celebrate the Chill: Kit
will be automatically added to your cart for FREE when your subtotal reaches $10 or more! This special offer will only be available through Friday, 18th when our new releases go live, so don't delay! And don't forget to come back next Friday for a sneak peek at Jennifer's Feature Designer 15 sale. It will start Tuesday, November 15th. Have a great weekend!