Happy Thanksgiving, my creative friends! I hope today finds you surrounded by the love and warmth of family – or friends who are family – and that you're focused on finding and creating moments of joy even amidst the chaos.
It's my pleasure and privilege to share with you a half dozen of the gorgeous layouts our community members have been creating and posting to the Gallery recently. Whether you're sitting down to scrapbook and need some inspiration or if you just need a break from the holiday madness and want to enjoy some eye candy, this is the post for you. Enjoy!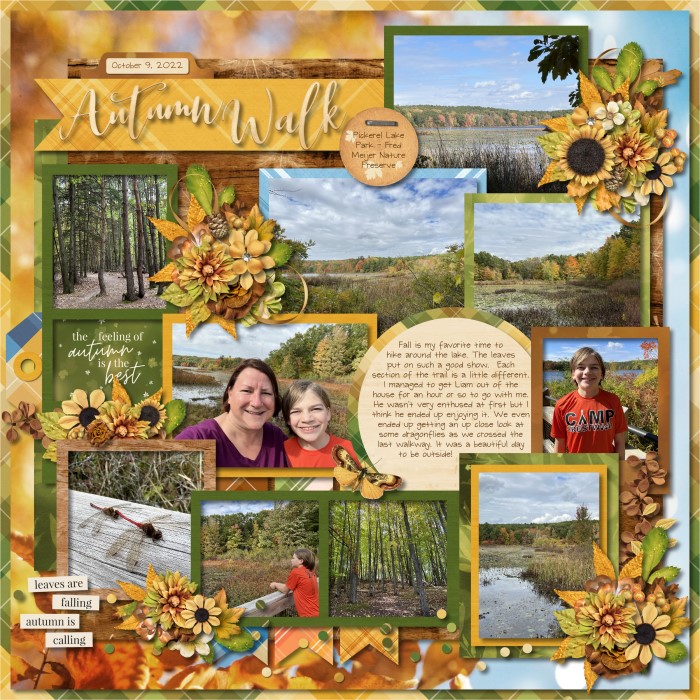 Autumn Walk by bienejen
This layout is a beautiful example of floral clusters that enhance the page without overwhelming the photos. They're beautifully clustered, shadowed, and placed on the page. Simply lovely!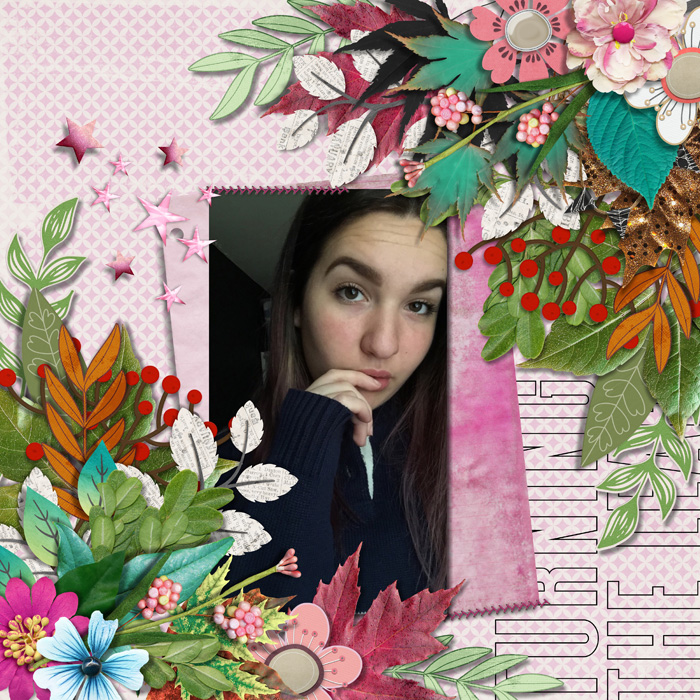 Turning the Leaf by Mrs. Peel
On the other hand, this layout proves that when you've got one big, beautiful photograph, you can also go big and bold with your floral clusters! I adore the way these are tucked into diagonal corners, creating a beautiful frame for both the photo and the entire layout.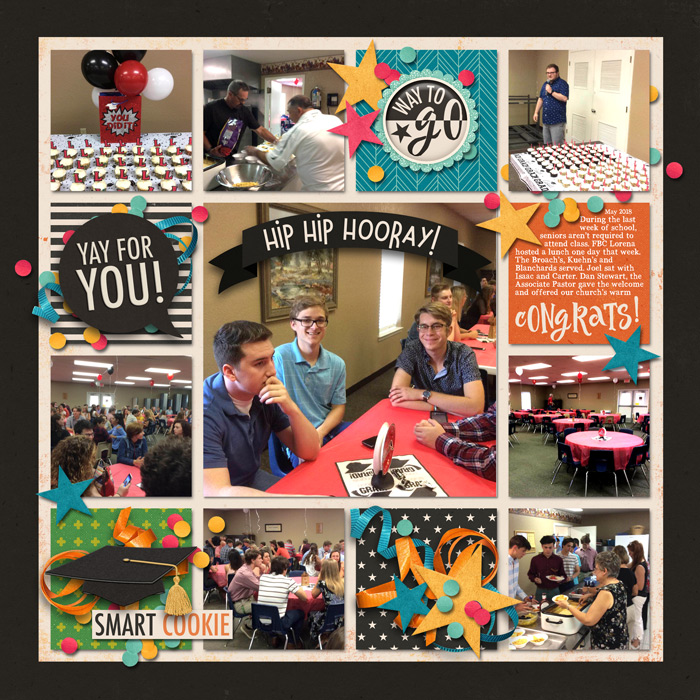 Graduation Lunch by sarahorton
I am a huge fan of blocked layouts – they're so balanced and pleasing to the orderly half of my brain – but I also adore the embellishments that break outside the box, as it were. I especially like the confetti that's tucked behind some photos and on top of other blocks. It gives it a beautiful sense of dimensionality.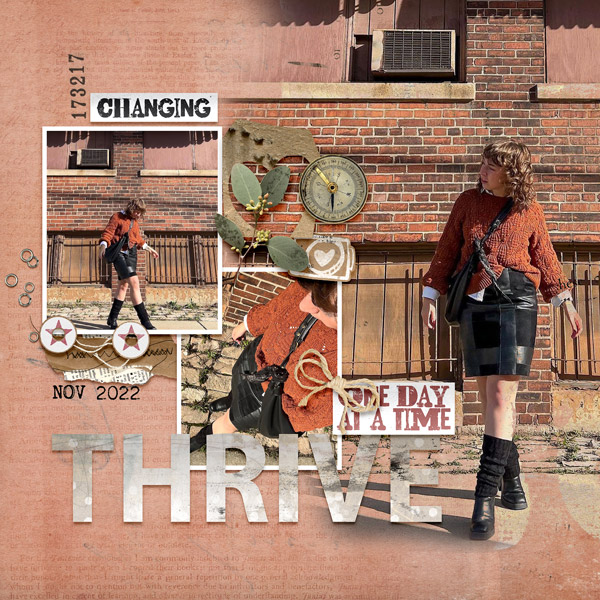 Thrive by LorMW
I absolutely love the big photo that's masked and blended into the background paper! This is a look that's unique to digital scrapbooking, one that can't be done with physical photos and paper products. SO cool!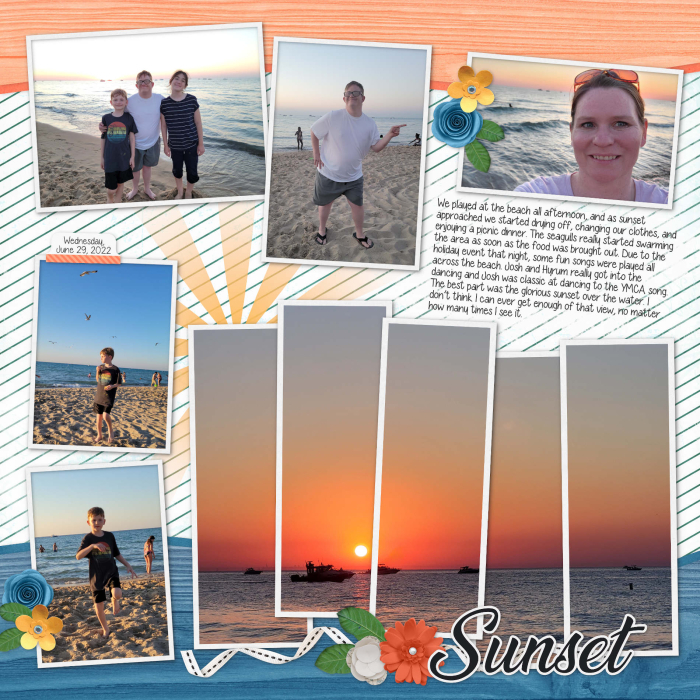 Sunset by Jenn_46
Speaking of photo treatments I love, this is another one – spanning a single photo across multiple frames. It really makes that gorgeous sunset shot take center stage! I also especially like the way Jenn tucked that little sunburst behind the upper left corner of the photo cluster to mirror what was happening in the photo.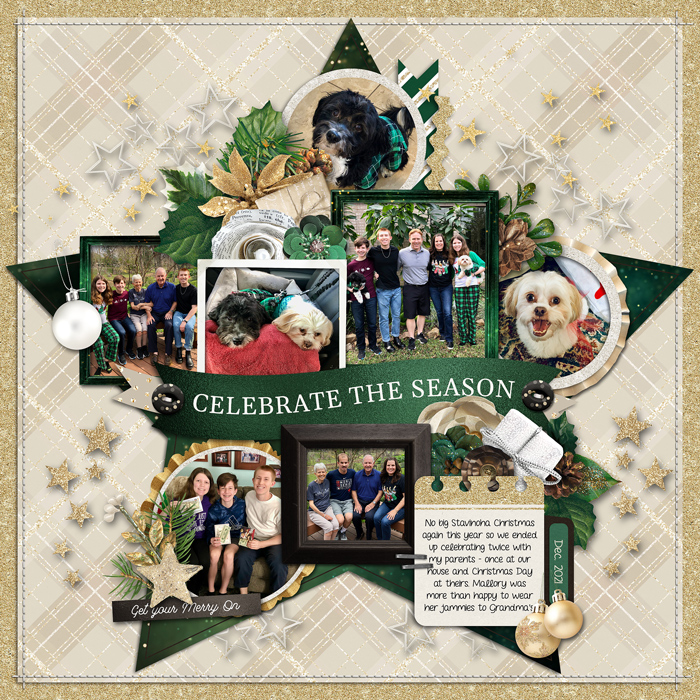 Family Christmas 2021 by farrijc
And since the end of today marks the official start of the Christmas season, I thought we'd end today's post with a holiday-themed layout. This one leapt out at me from the gallery because of its simple color scheme – shades of gold and shades of green – and as I took a closer look, I was entranced by all the little decorative goodies tucked throughout the layout. It's just adorable, super eye-catching, and totally has me ready to start thinking about Christmas!
---
There you have it: six layouts from members of our awesome community here at the Sweet Shoppe. I hope you've found some inspiration and enjoyment from today's blog post … now, go make some memories and record them – and I'll see you, and your layouts, in the Gallery!