Sweet Tips: One Template Varied Needs
Happy Monday everyone we're mid-way through November and heading into the end of 2022. I can't believe how fast this year went. I mean it really flew by me. Today I want to show off one template in some varied styles I saw in the gallery recently. Amber of Alchemy Wild creates some of the most stunning templates that always have a ton of clusters to fill your page. She really makes it super easy to cluster if that is one of your challenges. Her most recent release features a single photo spot with tons of room for your journaling and of course her signature clusters.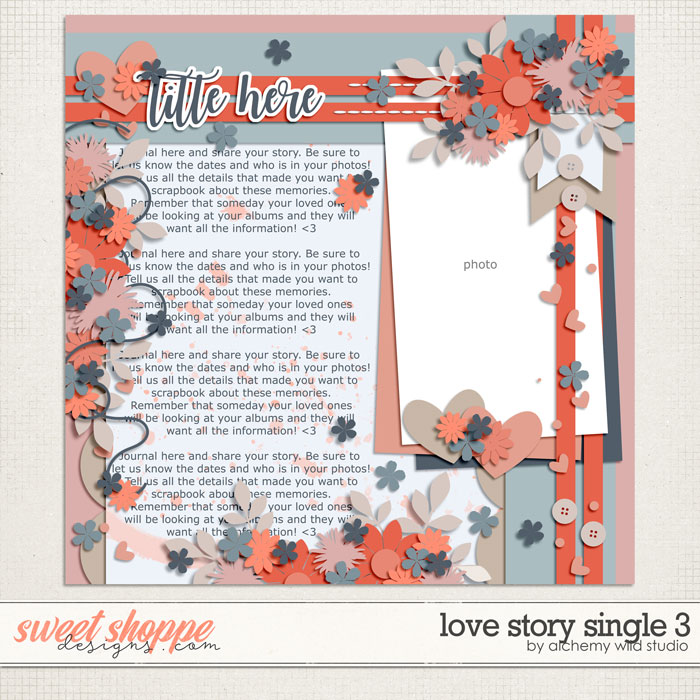 While browsing the gallery it was intriguing to see three layouts use this template in varied ways to fit their specific scrapping needs.

For instance, Jill needed the journaling room for her road trip photo.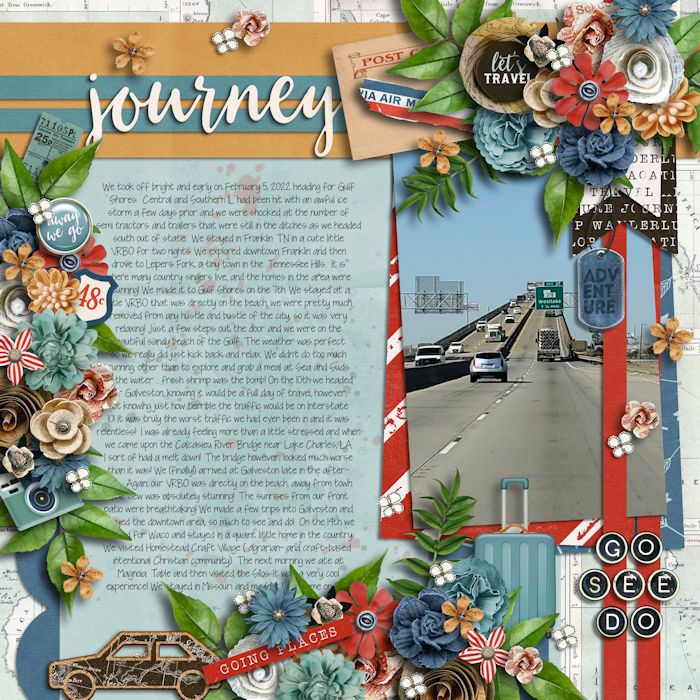 While Lea didn't need as much room and also rotated the template for her great landscape style photo.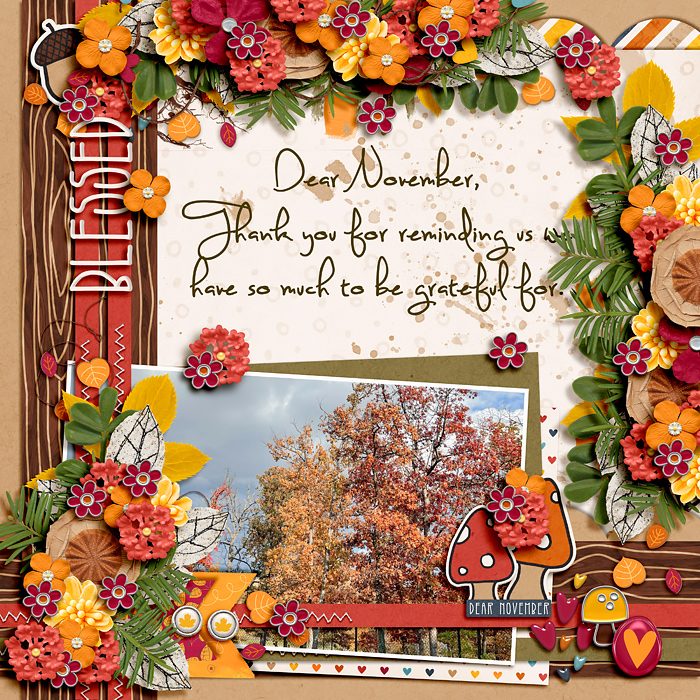 And lastly, Cindy didn't need the journaling and repurposed the area for a larger blended photo.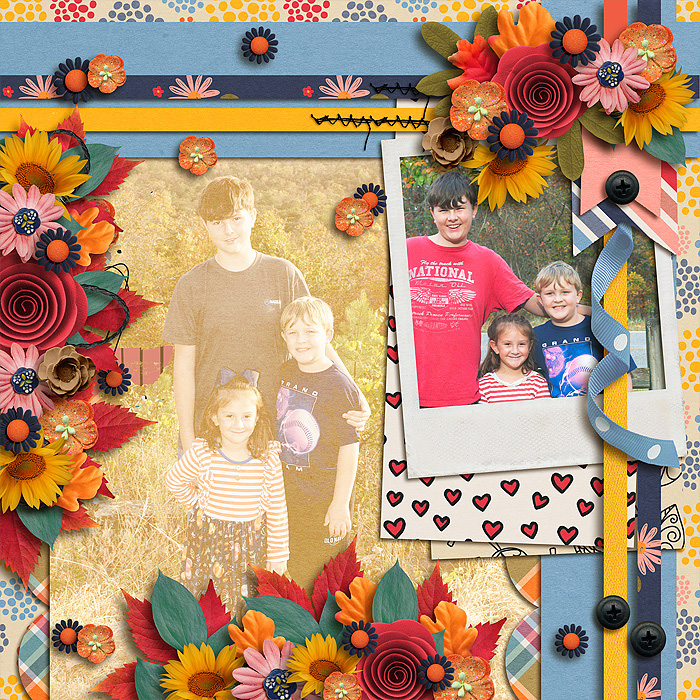 With very minimal tweaks to this template, these ladies were able to make it fit their needs. Easy things like rotating, removing journaling, or repurposing elemental areas of a template are some of the sweetest ways to make a template your own. If you have a little time, leave these ladies some love in the gallery. See ya next time.