Featured Designer – Amanda Yi
Hi everyone!  I hope you were able to relax and enjoy the holidays this past week!  Can you believe 2023 is almost here?  I know I can't!  Even as the year is coming to an end, the fun isn't!  Keeping with the festive spirit in mind of our big birthday, our designers decided that a year long celebration of everything that makes our lives special would be the perfect way to keep the party going, "Celebrate YOU!" is the theme that will be inspiring our Featured Designer freebies this year! From your job, to your school, to your favorite holidays and more, we're celebrating all of life's memorable moments this year, and  Amanda's contribution to this year's series is no different!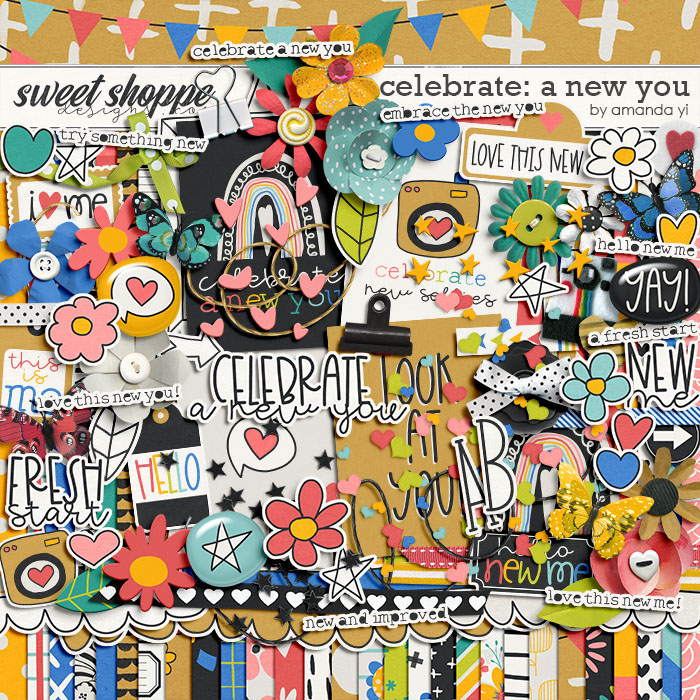 Amanda's Celebrate: A New You is so bright and cheerful!  It's the perfect time of the year to add this to our collections of all those big plans or resolutions we're going to tackle in January.   Add $10 worth of goodies to your cart and this beauty will be added for FREE!
Before we see some inspiration, let's see what Amanda had to say during her interview.
What is your favorite thing about YOU? Celebrate yourself and sing your own praises! Is there something you're really good at, something you're known for, etc?
My favorite thing about ME? It's hard to pick something when you're someone with low self esteem. But because I have such low self esteem I think I grab onto designing with a strong grip because I feel I am able to overcoming my self esteem issues while I am in the process of working on a product. Seeing the colors I am working with and the theme of the product, getting to get my hands involved doodling on my iPad with my Apple Pencil. It's such a free feeling to be able to get an idea that starts off in my head and make it appear all finished and previewed in Photoshop. The BEST part is seeing all the wonderful customers ooh and ahh over what I came out with that week!

Do you like to scrapbook? How often do you get around to it?
I absolutely DO love scrapbooking! I regret to say I haven't really been consistent with pages in the past few years but when I do get the push I take advantage of it. One of my goals for 2023 is to hopefully scrap more, make it a regular routine. It's good for the soul <3
Favorite movie of all time?
Favorite movie of all time, hands down, Forrest Gump. Even wanted to name my boy Forrest but was told by many to NOT do that HAHA. But I wanted to answer this question and tweak it a tiny bit and mention my new FAVORITE show! I never gave it a go before all these years it was out but when I came down with Covid in October I decided to hunker down and give it a go. 3 months later and I am rewatching it all again (15 seasons!) and I am now a SUPERNATURAL FAN LOL. Best. Show. EVER!
Share a photo or video of your workspace at home!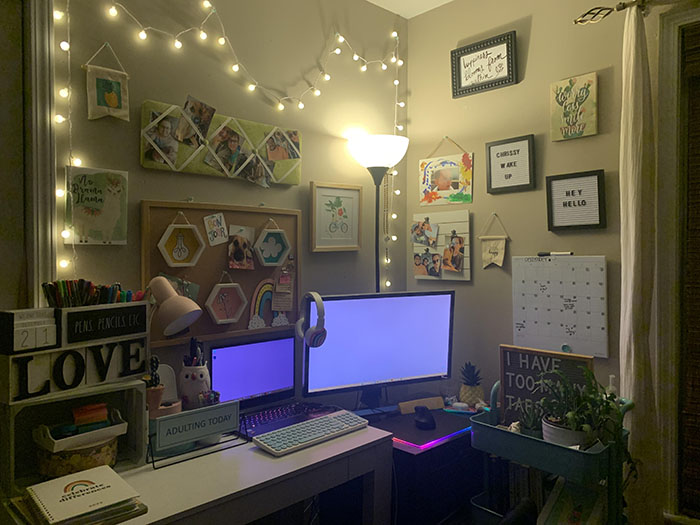 I've been working on my happy place for a while now. it's almost complete just need a new desk chair! It's where the magic happens.  
Love Amanda's design space!  It's so warm and happy!  And Supernatural has been on my to watch list forever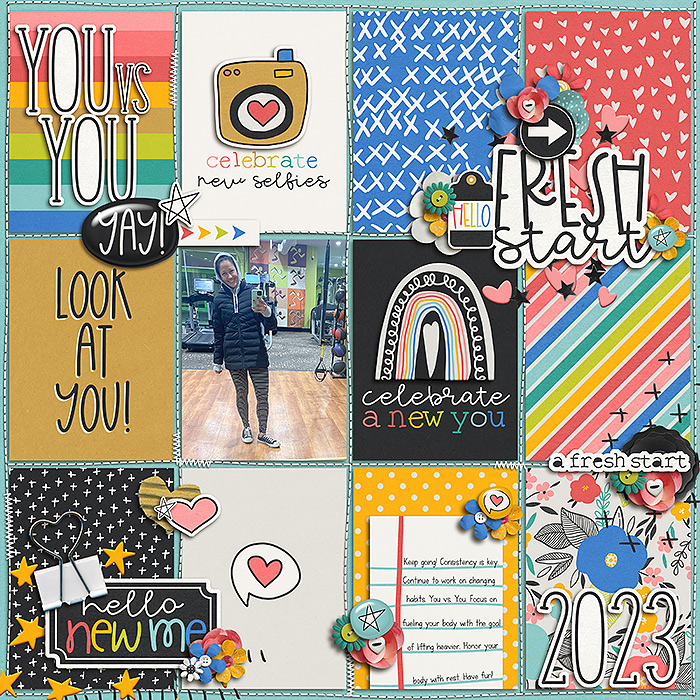 Don't forget to come back on Friday, January 6th for a sneak peek of what Amanda will have in her Featured Designer 15 sale!