Sweet Tips: Catch up on Project Life
Hey everyone hope you are having a great week so far. It's almost the end of February and I'm sure that there are projects and albums that never got completed in 2022. Unless you're like me who never plans out yearly projects rofl…but I think I'm the rare breed. Most of us are using this hobby to creatively showcase all of the memories, events and special occasions in our lives and get them printed into albums to pass on with our legacy. With the daily activities , appointments, events, work and more…we all have, it's pretty safe to assume that sometimes we get behind on our project goals and Sugarbabe Krista L. is no different.
"Keep moving toward your goals." – Unknown
Sugarbabe Krista is an amazing scrapbooker and pocket-style pages are her go-to for keeping up with the weekly goings-on of her and her family's lives. I am always impressed by both the amount of pages she is able to complete and the beauty of them. If you are ever in need of some inspiration, especially on pocket-style & Project Life style pages, then her gallery is the perfect place to get it. Krista captures each week using Project Life. This year she shared some of her tips on how she plays "catch-up" on documenting their year so I wanted to share them here.
Let's get into some of the tips she shared to get these gorgeous weekly double spread completed and ready for her 2022 album.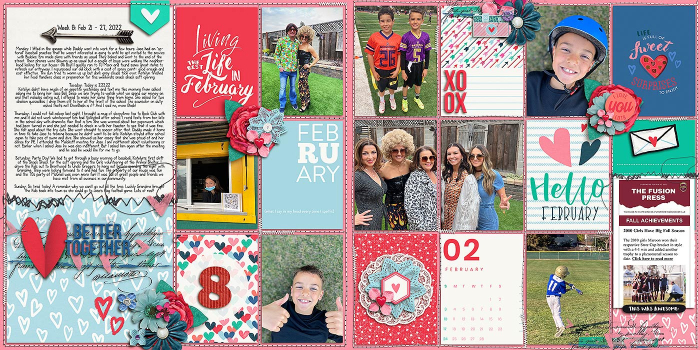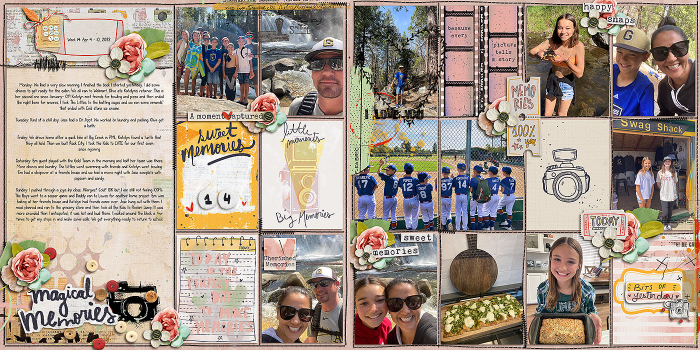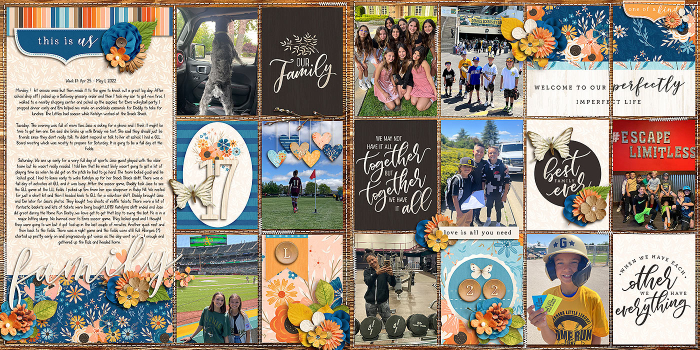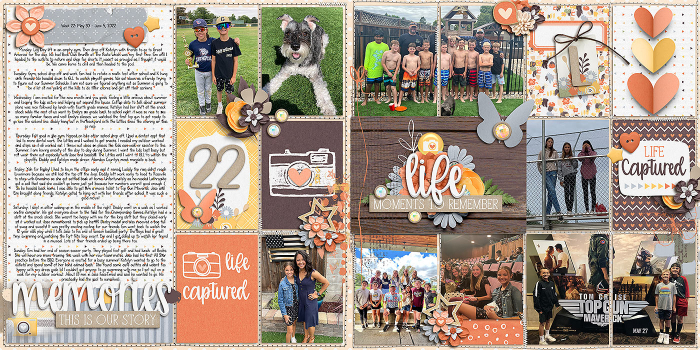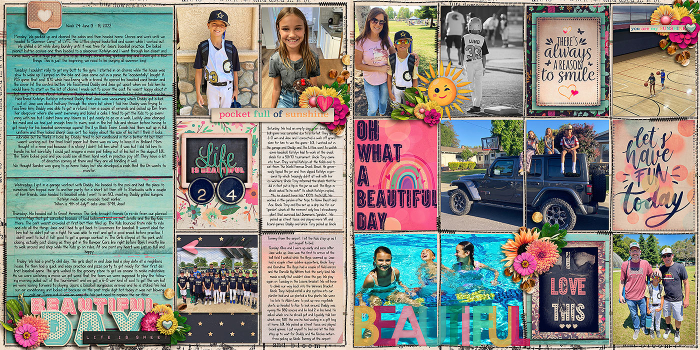 Tips from Krista on how she was able to get the first 26 weeks completed quickly. 
Krista says: Every day (or just about) in 2022 I sent myself an email recapping the day before, funny things the kids said or did and recording our small & big moments.
Using the same template from Traci Reed's 365Unscripted: Stitched Grids 2, batch journal each week into the template by month. Open the template, put in your journaling and save each week by month. Then the journaling is done and the week is ready for papers, photos and embellishments.
Krista says: Using Smugmug and external hard drive keep her photos organized so she can add photos to the templates quickly.
Using the journal templates she saved, she batch adds the photos in for the week, then creates the right side spreads of the month using another template from Traci's set mentioned in the first tip. Adding photos to the right side and saving just like she did with the batch journaling side (left side). Now all of your journaling and weekly photos are done for each week.
Using one kit for each weekly spread makes it easy to have some variety in your albums. Since Krista uses the same templates for each weekly spread they still look cohesive without looking like duplicates week to week. Embellishing is easy when there are no photos or journaling to add. On some pages where more journaling was needed, she used a photo spot or two to add text. On pages where you may not have enough photos journal cards are good options to fill those spots.
Krista says: I add completed layouts to Smugmug (archive) and to Shutterfly, where I will print the finished album/book.
Uploading as soon as a spread is completed can save time later when it's time to print. You don't have to wonder if you've gotten all the pages for an album only to find out after you've spent money and received the book that there is a page or pages missing. And using another form of storage whether online or external hard drive ensures that there's always a copy if your PC ever decides to take a dive into the sea of "broken" things.
Completing the batches by month helps to organize where you are in a project. You're not spending time jumping around from event to event. No worrying about if you've scrapped January's photos if the last page you worked on was for March. After each month has gone through the steps above, she starts on the next month. And in no time her 2022 album will be finished.
In fact, in about two weeks time, she has posted half of the year.
Week 1 was posted in her gallery on December 29th: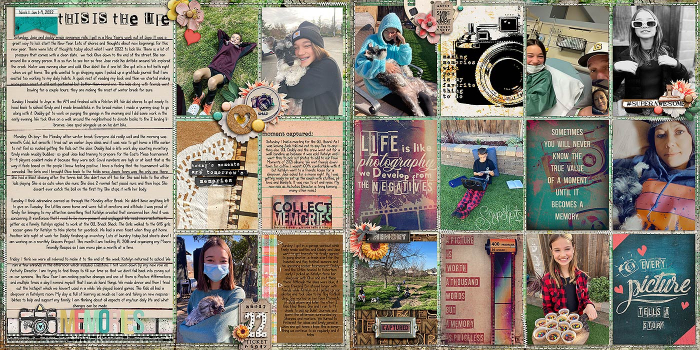 and Week 26th was posted on January 10th: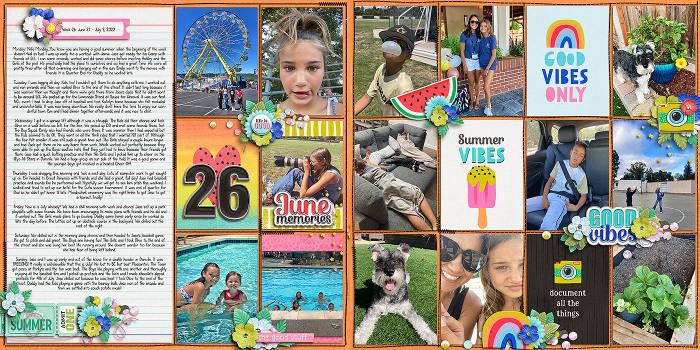 "Motivation gets you going and habit gets you there." – Zig Ziglar
Great job to Krista and I'm so happy she shared a bit of her process on keeping up with documenting their lives every week. I hope this helped you on your yearly (or event) album projects. If you've got other sweet tips that you use to stay on track or keep organized, feel free to share them in the comments or the forum. See ya next time.