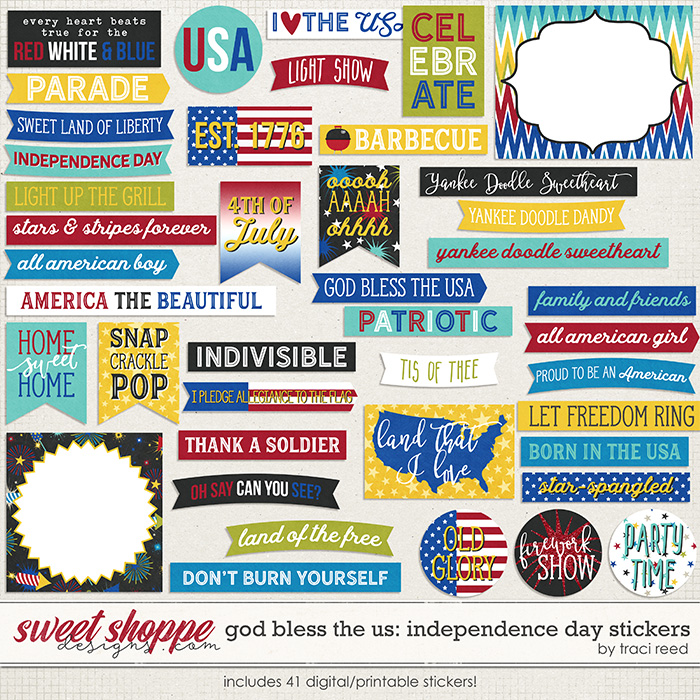 Show off your American pride this holiday weekend with this fun and energetic patriotic kit with a twist! God Bless the US: Independence Day by Traci Reed is not your traditional patriotic red, white, and blue theme- it is kicked up a notch with pops of yellow, green, and teal. This kit will be perfect for all of your holiday activities including BBQ cookouts, swimming, fireworks, and so much more!
Click HERE to save $$$ When you buy the bundle!
Includes:
41 Digital/Printable Stickers! *stickers include Soldier, Airman, Seaman and Marine alternates!