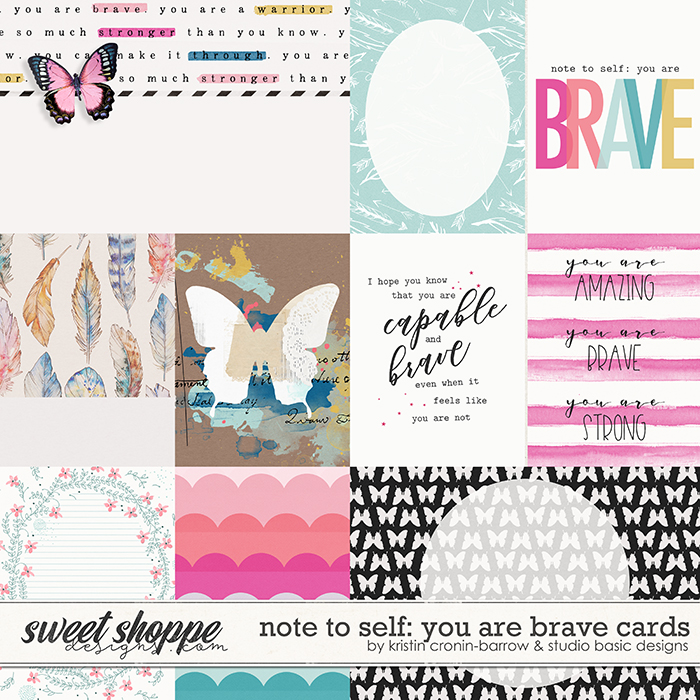 CLICK HERE to save $$$ when you buy the bundle!
'Note To Self: You Are Brave Cards' is a collection of mindful cards by Kristin Cronin-Barrow & Studio Basic Designs, that are the perfect accompaniment to their gorgeous digital scrapbooking kit 'Note To Self: You Are Bold'; a bold, feminine and beautiful – perfect to remind yourself or someone you care about that you can cope with whatever life throws at you; you will get through whatever is challenging you and come out all the stronger. You are capable of amazing things.
The 'Note To Self: Relax Cards' pack contains a grand total of 12 cards (specifically 8 3x4 and 2 6x4 cards, plus 2 alternate version), each saved as an individual .jpeg file.