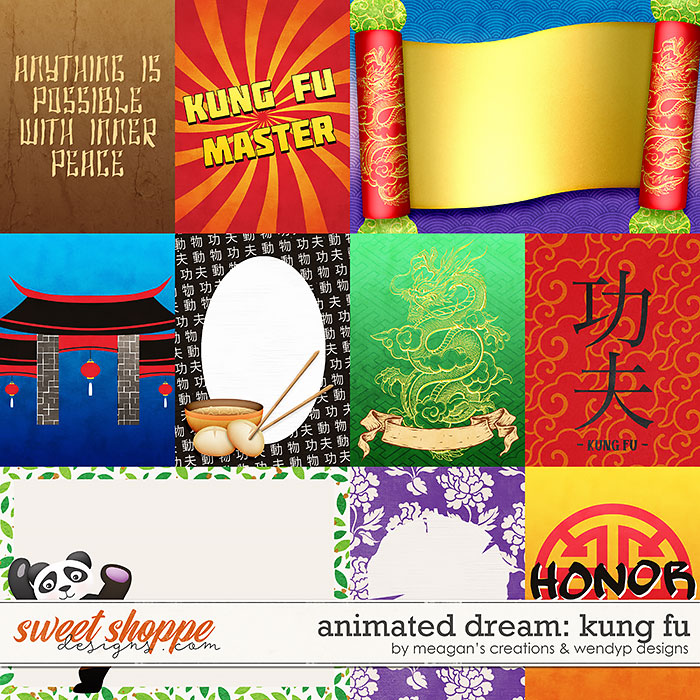 CLICK HERE to save $$$ when you buy the bundle!
Animated Dream: Kung Fu cards by Meagan's Creations - set of ten journal cards, of ten different designs in two orientations. Includes 8-3x4 cards and 2-4x6 cards. Cards included: Honor, temple card, scroll with dragon, Kung Fu Master card, card with scroll and space to journal, anything is possible with inner peace, card with food and space to journal, Kung fu card with cloud background, floral print card and one panda card. The cards coordinate with the Animated Dream: Kung Fu digital scrapbook collection by Meagan's Creations and Wendy P Designs
Check out Amber's coordinating templates HERE!