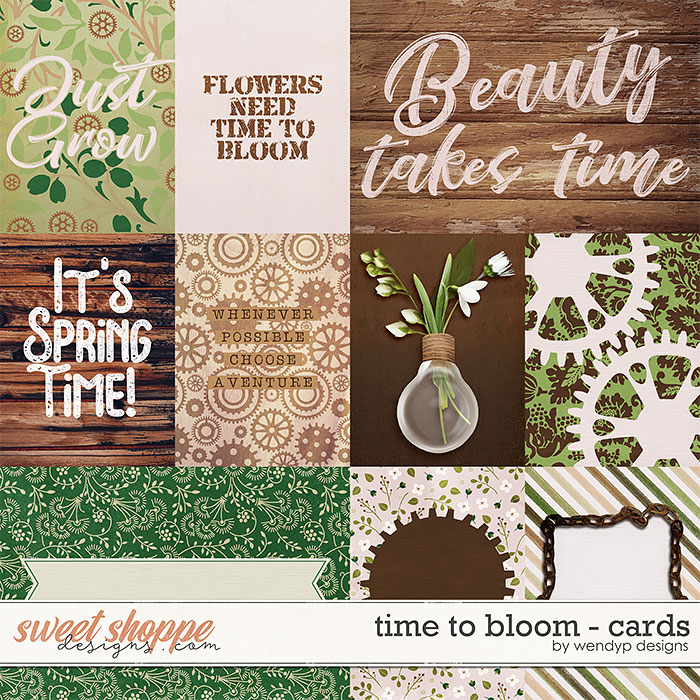 A digital scrapbooking collection by WendyP Designs, Time to Bloom, is inspired by
nature's blooms bursting from the ground announcing spring with fun touches of steampunk! Beautiful earth tones and
natural elements will compliment your layouts of springtime weather, fresh breezes,
budding gardens, and family fun.

JOURNAL CARDS:
This kit contains 10 journal cards in both orientations.