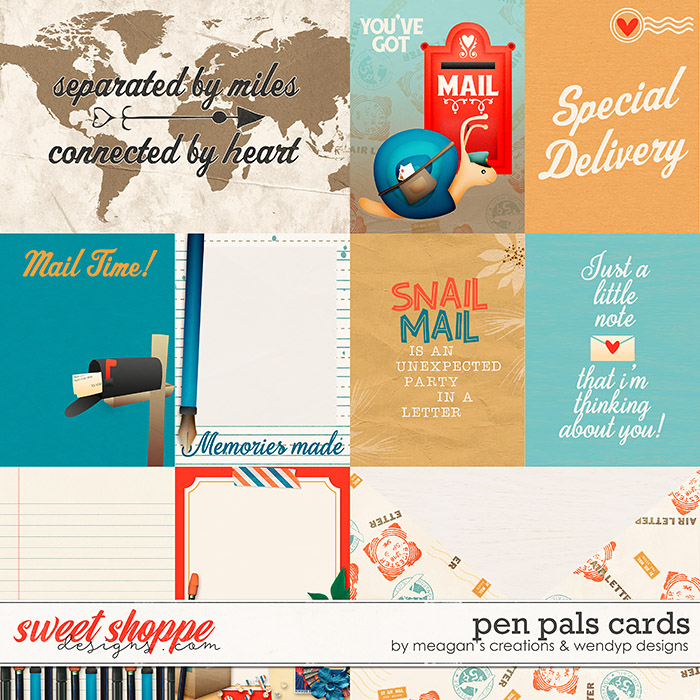 A digital scrapbooking collection by WendyP Designs and Meagan's Creations, Pen
Pals, is perfect for staying in touch across the miles with your loved ones when we
cannot be together in person. Why not try some old-fashioned snail mail? Everyone
loves to get letters, cards, and packages from those they love. I bet some of you even
love the packages that arrive on the doorstep after a little online shopping, too.
Document your communications with this adorable collection which works for travel,
family and everyday layouts as well!

JOURNAL CARDS:
This kit contains 10 journal cards.