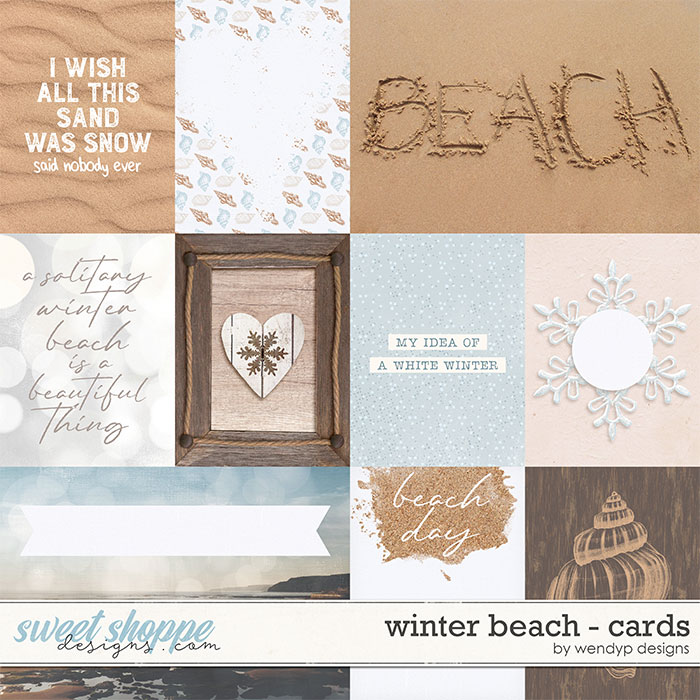 A digital scrapbooking collection by WendyP Designs, Winter Beach, is inspired by long solitary walks by the ocean in the cool sand while others are fighting the snow. If you have to deal with cold weather, the beach is one of the better places to be, right?
Document time by the sea in winter with the warm neutrals and cool blues of this collection that feel like a comforting hug! It is also versatile enough to use for photos of year-round ocean fun!
JOURNAL CARDS:
This kit contains 10 journal cards in both orientations.