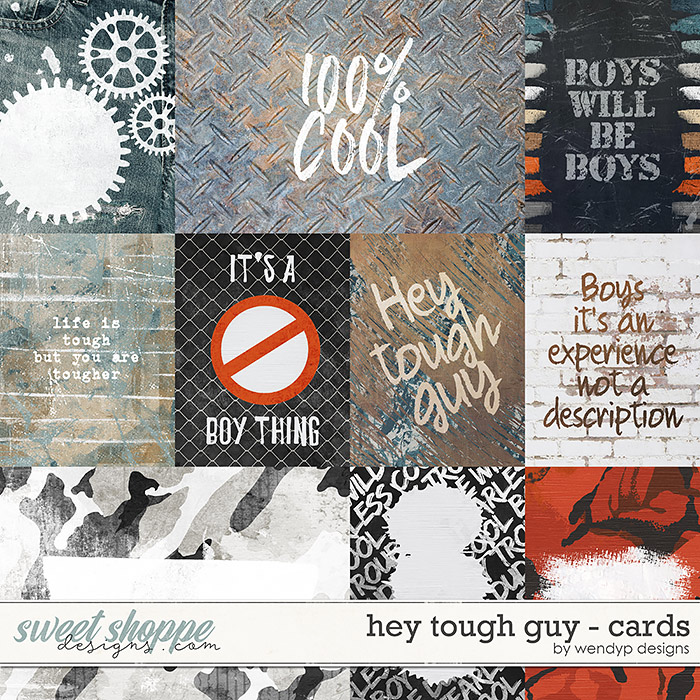 A digital scrapbooking collection by WendyP Designs, Hey Tough Guy, is inspired by
the transition from boy to teen. As our sweet little guys navigate the rules of cool,
document the moments along the way. Perfect for sports, video games, and hanging
with the dudes, this fun, rough and ready collection will get lots of use!

JOURNAL CARDS:
This kit contains 10 journal cards, most in both orientations.