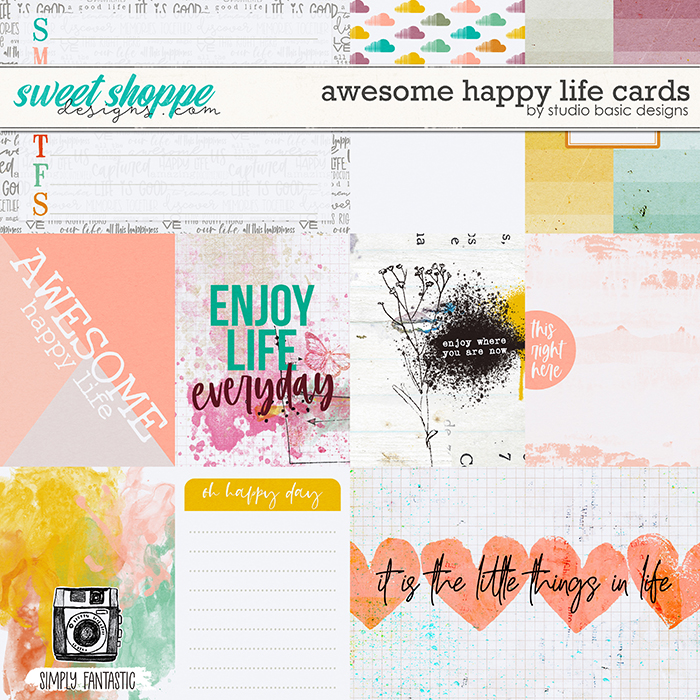 CLICK HERE to save $$$ when you buy the bundle!
'Awesome Happy Life Cards' is a collection of feel-good cards by Studio Basic Designs, that are the perfect accompaniment to 'Awesome Happy Life', her digital scrapbooking kit that encourages you to focus on lovely memories and moments, and then play with the pretty colours, sweet patterns and oodles of yummy mixed media to create something uniquely you, whilst also having a quality mindful minute or two… perfect!
The 'Awesome Happy Life Cards' pack contains a grand total of 10 cards (specifically 8 3x4 and 2 6x4 cards, plus 1 alternative versions), each saved as an individual .jpeg file.