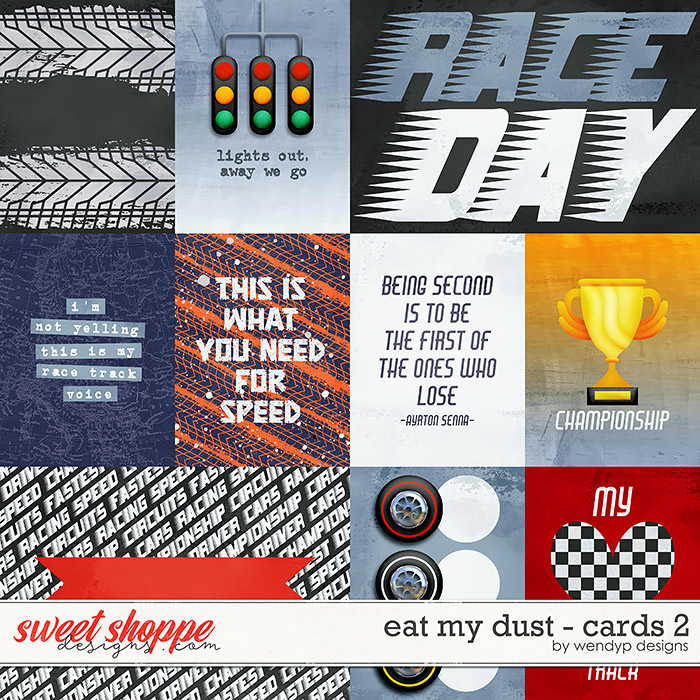 A digital scrapbooking kit by WendyP Designs, Eat my Dust celebrates everything about car racing - from Nascar and Formula 1 races on down to your child moving along in his/her go-kart dreaming of speed to the toddlers crashing their toy cars. Elements and word art are beautifully created to show off speed, excitement, and a little of the grime of the race track.

Eat my Dust Cards 2. Each set contains the cards shown in its preview which includes eight 3x4 inch cards and two 6x4 inch cards.
Each card comes both in portrait and landscape view.