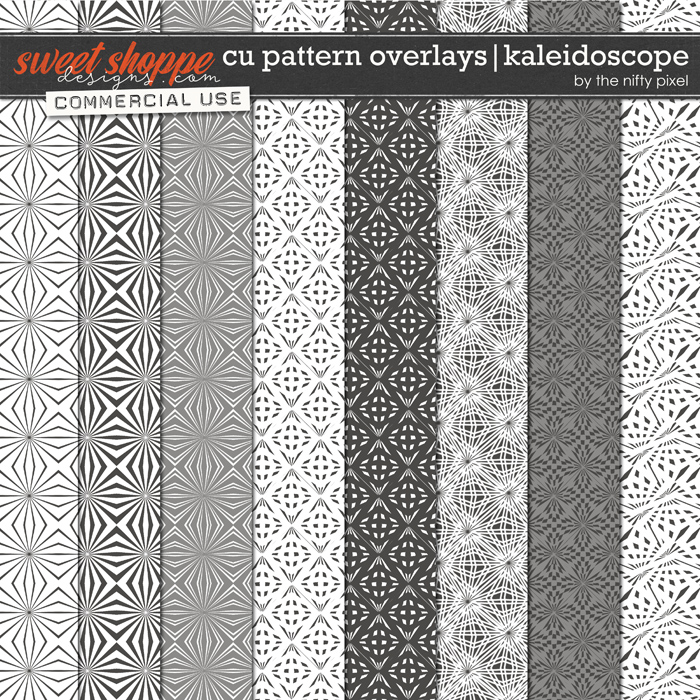 This commercial use product is by The Nifty Pixel

This pack of decorative pattern overlays have been inspired by a kaleidoscope. Slight optical illusions at play with this fun set!
The pack includes 8 pattern overlays in .png format. Use them as blenders, to create embossed textures on your papers or change colours and/or clip other papers to them for some really unique designs.