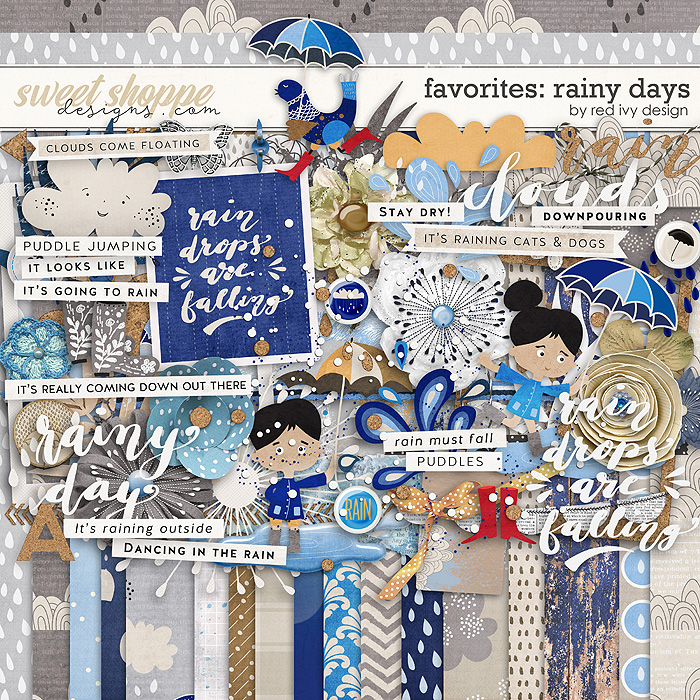 I don't know about you, but I love rainy days every once in a while. They have a charm of their own with all the rain drops clinging to the windows, colorful umbrellas in the street and kids enjoying puddle jumping. Favorites: Rainy Days by Red Ivy Design is a digital scrapbooking kit that celebrates just that. It is filled with unique, hand drawn elements and charming embellishments.
The kit includes 70+ elements counting all the variations, a total of 27 papers and one alpha.
Please note that sample layouts may include items such as fonts, templates or othe accessories that do not come with this product.