Turning your text fabulous!
Editor's Note:  Thank you to Liz below who reminded us that Sheri forgot to link up Scotty Girl Design's original article, which we used as inspiration in our April 2013 Challenge Portfolio!  The intent of Sheri's article was to clarify HOW you do the wonderful techniques mentioned in Shannon's original article!
There are a lot of easy things you can do with layer styles and clipping masks to add a little bit of pizazz to your text!  As demonstrated below, you can turn even the most basic font into some really fantastic, just by making a few adjustments!  As a guide, I've indicated the settings I've used, but depending on the size of your text and the font you choose, you'll want to adjust as necessary.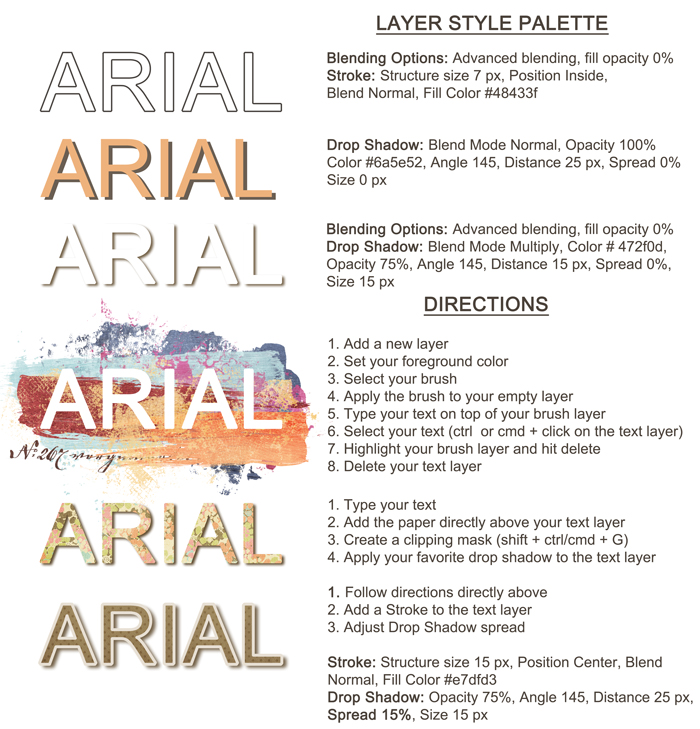 And here is my page using several of these techniques!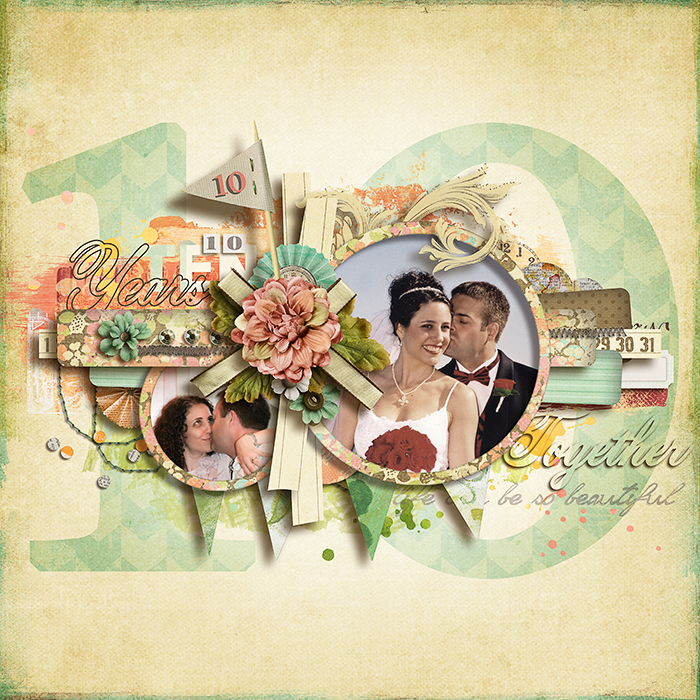 Page credits:  Treasure the Memory, Heart Art: Fly Away, Pack your Bags and Birds of a Feather all by Sugarplum Paperie