Sugarbabe Jacinda brings us a short member requested tutorial on how to add an ombre effect to your typed titles.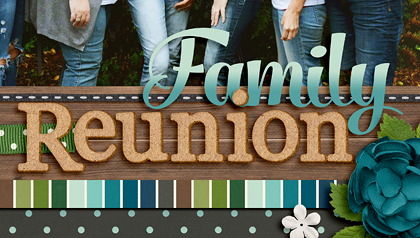 Nothing brings a layout together quite like an ombre title. In this tutorial I'm going to share with you a super easy way to create this effect on text. Here's the end result of what we want to achieve: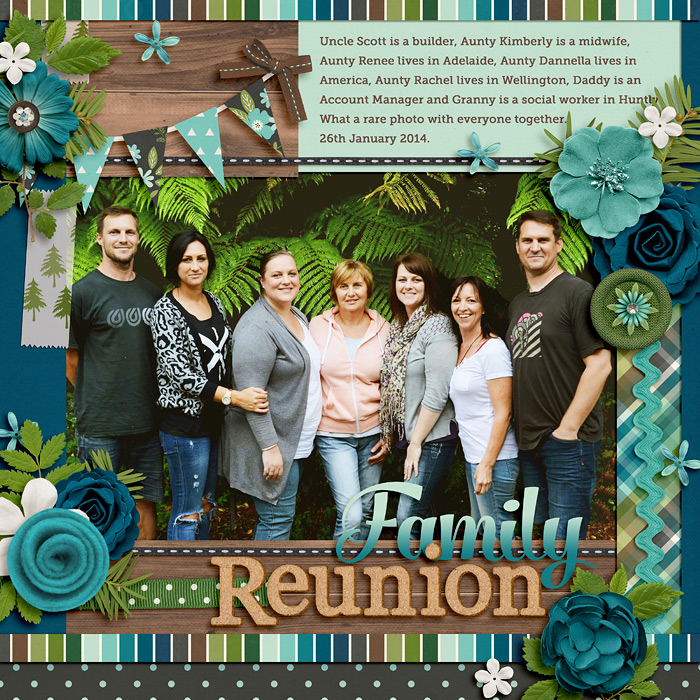 Titles are usually the last thing I place on my page. By leaving it till last I can see quickly which colours will work best, and which won't. It's like a finishing touch. For my sample, I've already decided to use a corkboard alpha from the kit for the word 'Reunion', and Salamander Script font for the word 'Family'. Here's how it looks so far: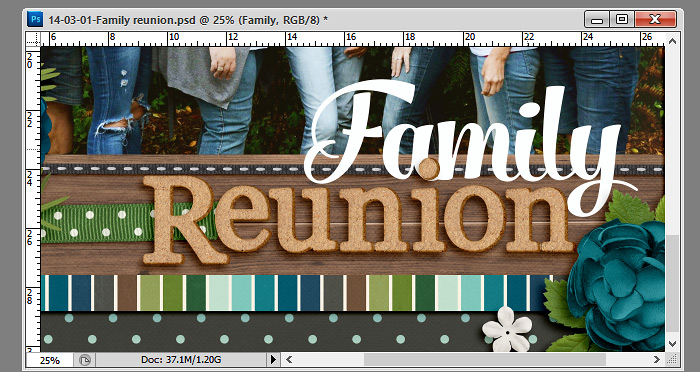 Using the eye dropper tool, select a new foreground and background color. For this title I'm going to use the lightest blue and the teal from the striped paper. First select your foreground color: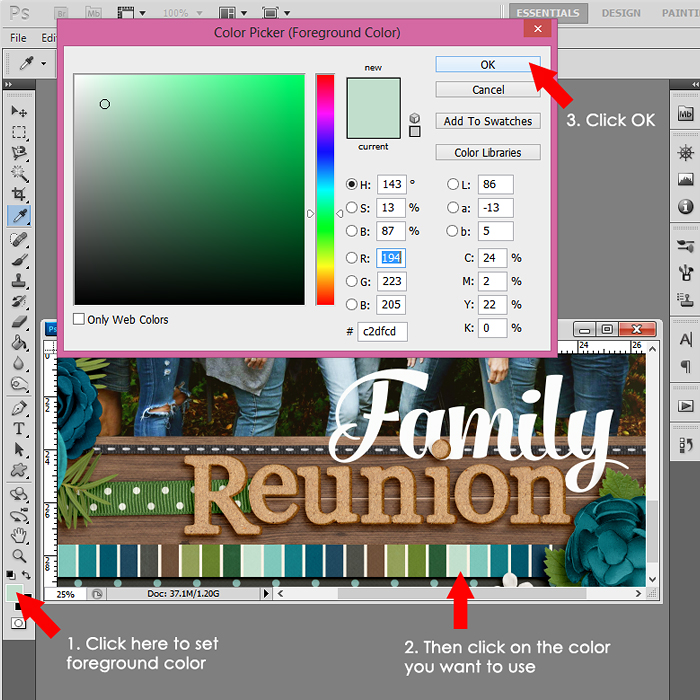 Now do the same for your background color: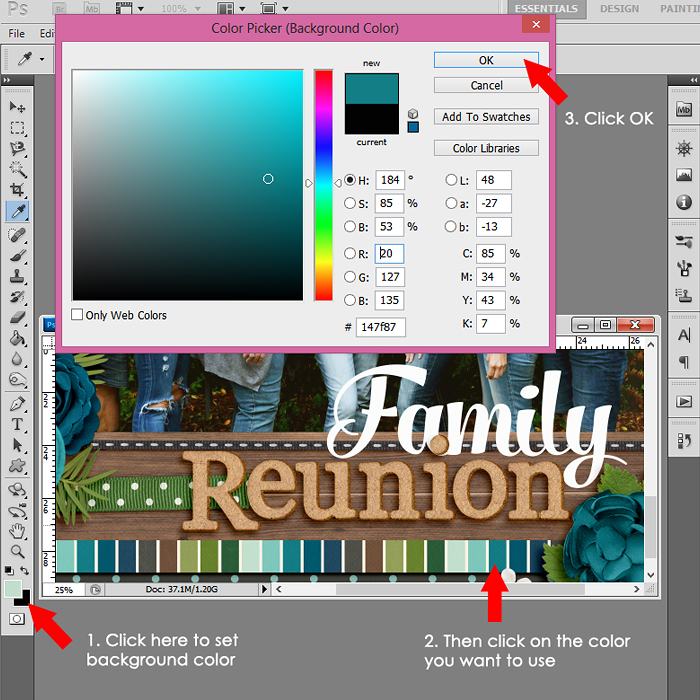 Your color palette should now look like this: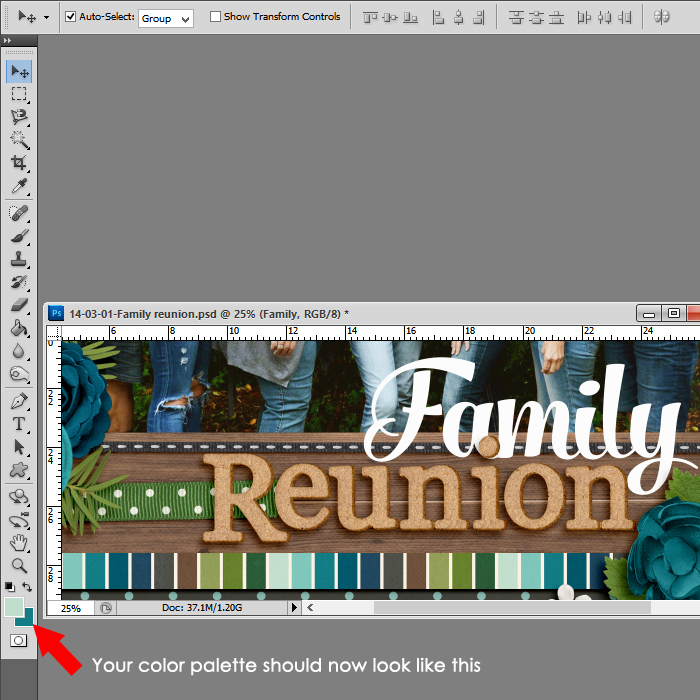 Oh, if you haven't already added a shadow to your text, do that now. I usually do it as soon as I type my text. I use a preset shadow style. (I find if I add a preset shadow later, it overrides the gradient overlay that we're going to do, and things get fiddly. If you add shadows manually, then you can of course do that at any time.)
Now, with your text layer selected, click on the Add Layer Style button (fx) and select Gradient Overlay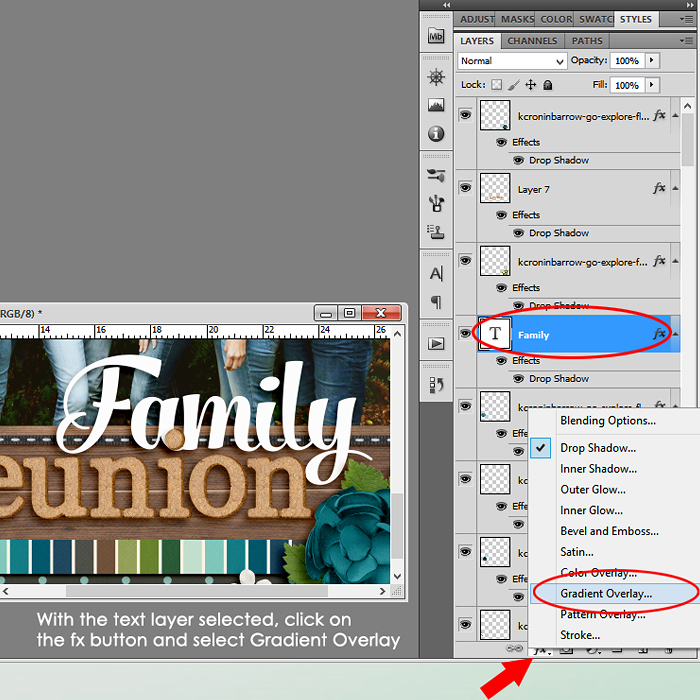 You'll see it default to black and white. Click on the drop down menu and select your foreground/background colors. This should be the first box in the palette. Click OK. Your chosen colors should now be on your text.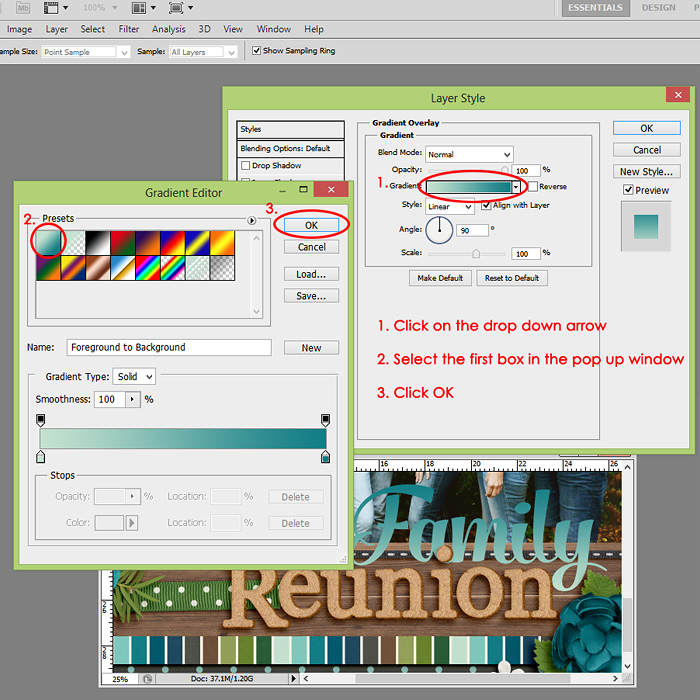 Now this is where the fun begins. You can check the reverse box to flip your colors if you want. You can also play around with the scale slider, the opacity, the angle and the style. Everything is reversible, so if you click OK then change your mind, you can open the gradient window again and make adjustments to your heart's content. You can even change your foreground/background colors if you want. The possibilities are endless.
For my layout I checked the reverse box and lowered the scale slider to 47%. And voila, we're done!  Should you decide you want to change the font, just change it as you normally do, and the gradient effect will automatically be applied to that new font.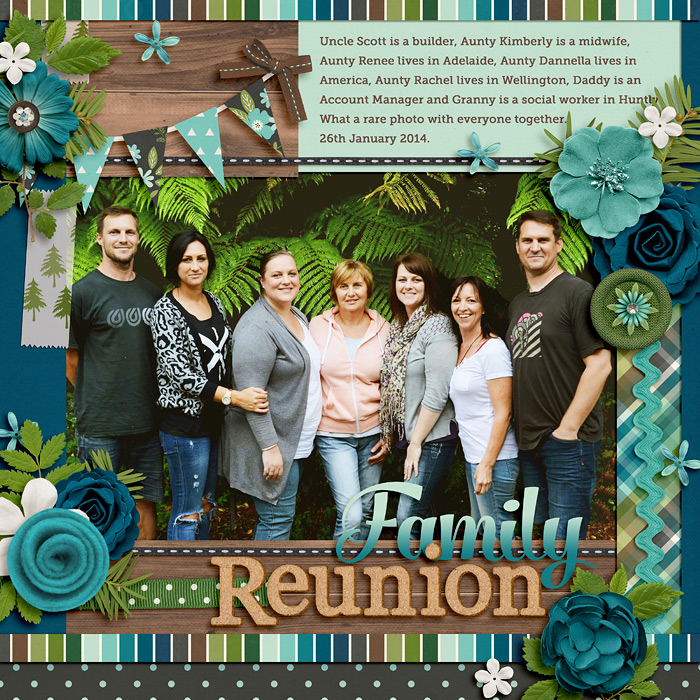 Credits: Great Outdoors: Explore by Kristin Cronin-Barrow & Singleton 07 – Hipster Template by Brook Magee
Here are a few more examples of ombre titles using this method. For "Lovely Locks" and "Time for Change" I changed the angle of the gradient from 90 degrees to zero degrees: